Architect Tosin Oshinowo is no stranger to versatility. She has designed one of the largest malls in Lagos, Nigeria, beach houses on the city's coast and homes for internally displaced people in the north of the country. She also runs a bespoke furniture design company, and the Nigerian is the first African woman to curate the Sharjah Architecture Triennial, happening in the United Arab Emirates from November 2023 to March 2024.
In late 2022, she and her design practice, cmDesign Atelier (cmDA), also completed their first residential project in the ultra-exclusive Banana Island neighborhood in Lagos: "The Lantern House."
Oshinowo says the Lantern House project, a five-bedroom, seven-bathroom, three-story sustainable home, powered entirely by solar energy, was both exciting and a "slow labor of love."
Contacted by her clients in September 2020, she, alongside her team and specialist contractors for various aspects of the home, started construction in January 2021 and ended last October.
Working on Banana Island
The 1.6 million-square meter (17 million-square feet), man-made Banana Island is named for its shape, and is a private, gated community in Nigeria's commercial capital. (The exclusive area also made news in April, when a seven-story building under construction collapsed – adding to the list of building collapses in the greater Lagos State.)
With private power and water infrastructure systems, property on the island is some of the most expensive on the continent. That exclusivity was one of the main challenges for the Lantern House project, says Oshinowo, with strictly enforced restricted working hours that made looming deadlines difficult to meet.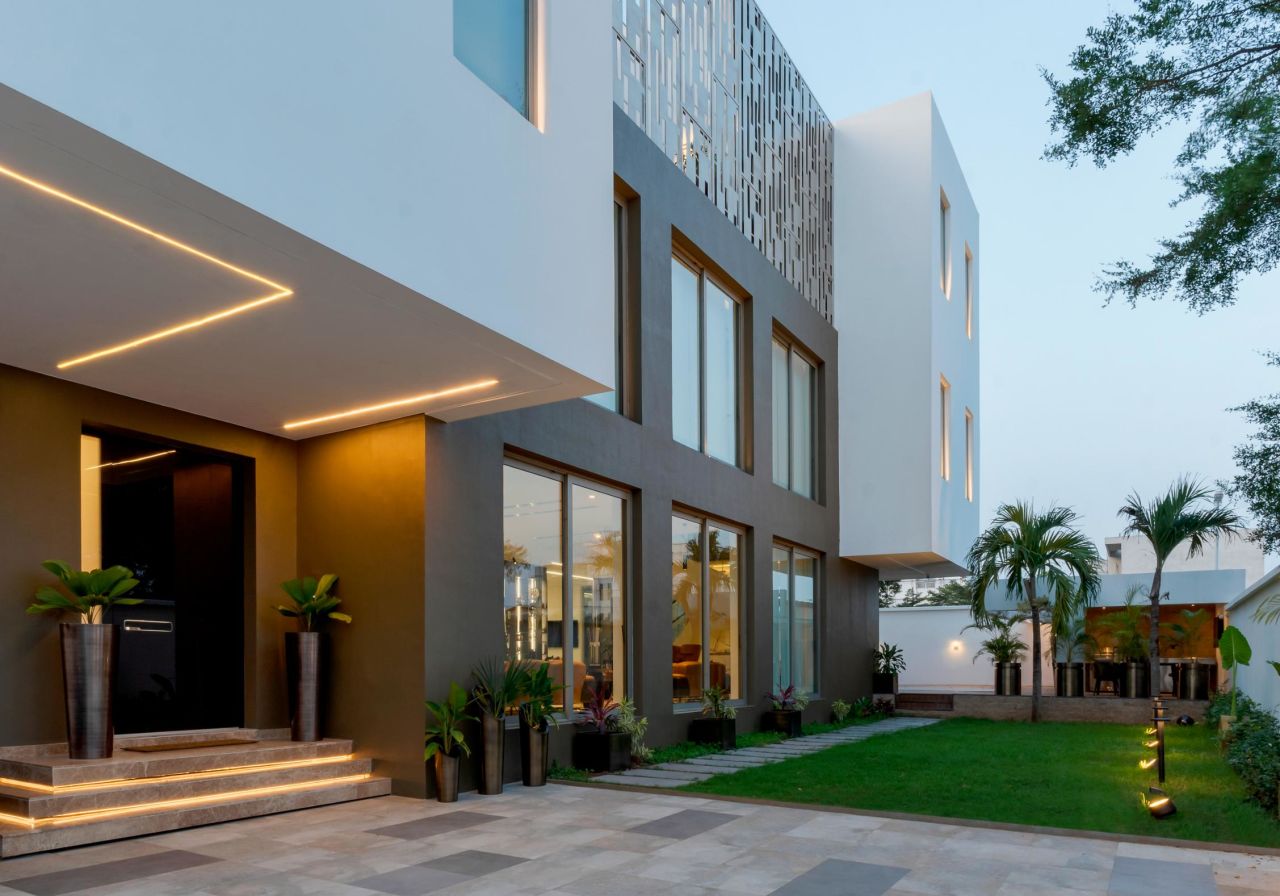 Despite this, Oshinowo says seeing her vision come to life was fulfilling, adding that she's proud of the end result. "It's one thing to produce great conceptual design. It's another thing to execute it to a seamless finish," she said. "It's such an exciting feeling to think that the decisions that you've made have worked."
She says something the Lantern House project emphasized for her is that "being meticulous in the long run always pays off." cmDA has since started working on another project on Banana Island.
A childhood dream
Oshinowo remembers wanting to be an architect from the age of 12, looking over floor plans and helping her father to design part of their holiday home when she was young. With degrees in architecture and urban design from the UK as well as an MBA in architecture, she worked for architecture firms in the UK and Europe before moving back to Nigeria in 2009.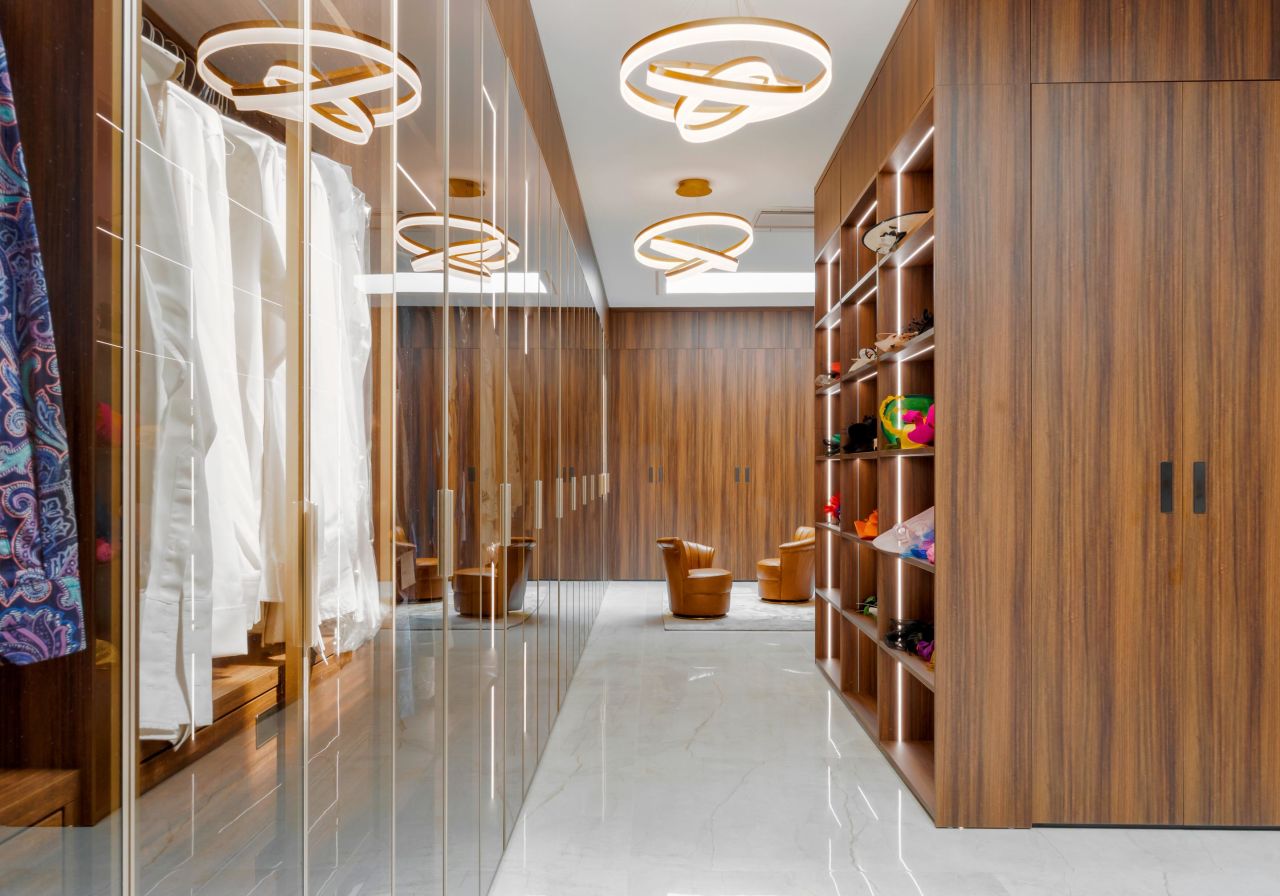 The award-winning architect says she founded cmDA in 2012 out of a need to create a strong aesthetic language; one that also projected a contemporary and progressive cultural identity of Africa. "(It's) very important to create architecture that, as much as possible, can be delivered from what is available in country," Oshinowo added. "And also in doing that, starting to think about issues to do with sustainability and responsibility towards the environment."
This bent towards sustainability is something the 43-year-old has carried into her curatorial role for this year's upcoming Sharjah Architecture Triennial. The theme Oshinowo came up with is "The beauty of impermanence and the architecture of adaptability" which, she says, looks at under-celebrated innovations in the global south that deal with conditions of scarcity. She adds that she hopes the triennial will be an engaging space for the international community.
"It's a validation to know that coming from Nigeria, practicing as a Black female architect in West Africa, that my work is not just relevant to the context of where we find ourselves now," Oshinowo said, "in terms of importance relating to sustainability (and) adaptability, but also to equity."