Actor Emma Corrin has become the latest in a string of celebrities to sign up to the "pantless" fashion trend, sporting only underwear on their lower half at the Venice Film Festival.
Corrin, best known for appearances in Netflix series "The Crown" and the streaming giant's feature-length "Lady Chatterley's Lover," wore look 48 from fashion brand Miu Miu's fall/winter 2023 collection at the festival on Sunday. She was in the city to attend the Italian label's "Women's Tales" film event.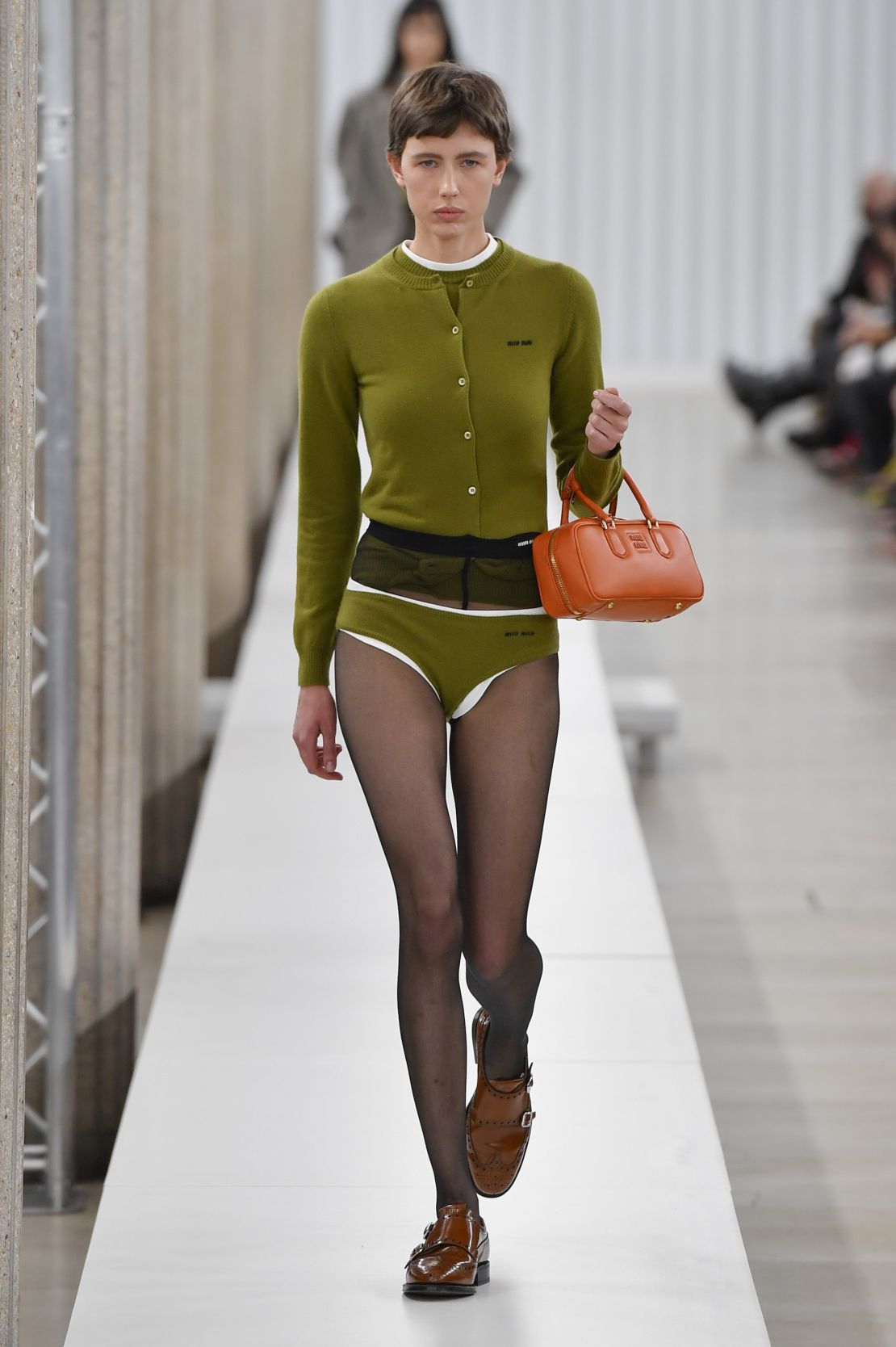 Corrin's outfit consisted of a green knitted cardigan with matching green underpants, a marked departure from what you might expect to see on the red carpet.
However, Corrin is not the first celebrity to step out in their underwear recently.
Supermodel Bella Hadid was photographed wearing what appeared to be boxer briefs in the street last fall, and Lil Nas X wore just a metallic G string to the Met Gala in May.
Corrin, who uses the pronouns they/them, was nominated for a Primetime Emmy in 2021 for their portrayal of Princess Diana in "The Crown." They were nominated in the outstanding lead actress in a drama series category.
The 2023 Venice Film Festival, which started on Wednesday, will see the premieres of new films from Bradley Cooper, Sofia Coppola, Yorgos Lanthimos, Michael Mann and Ava DuVernay.
The festival's opening film was "Comandante," an Italian period drama from director Edoardo De Angelis starring Pierfrancesco Favino, who starred in "The Traitor."