Editor's note: Ryan White is the author of "Springsteen: Album by Album" and "Jimmy Buffett: A Good Life All the Way." The opinions in this commentary are his own. Read more opinion at CNN.
It's hard to imagine any place quite like Key West in the early 1970s ever happening again. Part of its allure was its distance from everything else. Today, nothing feels terribly remote. Everywhere is one TikTok away from being overrun.
In Key West in the early '70s, there was room to breathe at the end of the road. Parking was easy. Rent was cheap — drinks were, too. And there were few of what most of us would recognize as "rules." People who didn't quite fit in any other place found their way down there to try to find themselves. Painters. Writers. And one very special musician.
Jimmy Buffett famously rolled onto the island in 1971, riding shotgun with Jerry Jeff Walker straight to the now-famous bar Chart Room, where, as I wrote in my biography of Buffett, Jerry Jeff bellowed, "We need a drink!"
The bartender, an ex-Ohioan named Tom Corcoran who'd chosen Key West over the Midwest when he left the Navy, offered Buffett one on the house. That Heineken turned into something nobody had ever seen before — a lifestyle, and a lifestyle brand, buoyed by one of the more fantastic characters ever to wander through the popular culture.
Buffett died Friday night at the age of 76, leaving behind a massive if slightly complicated legacy. In July 1977, he had a Top 10 hit when "Margaritaville" climbed to No. 8 on Billboard's Hot 100, making it his only Top 10 hit on music's broadest chart.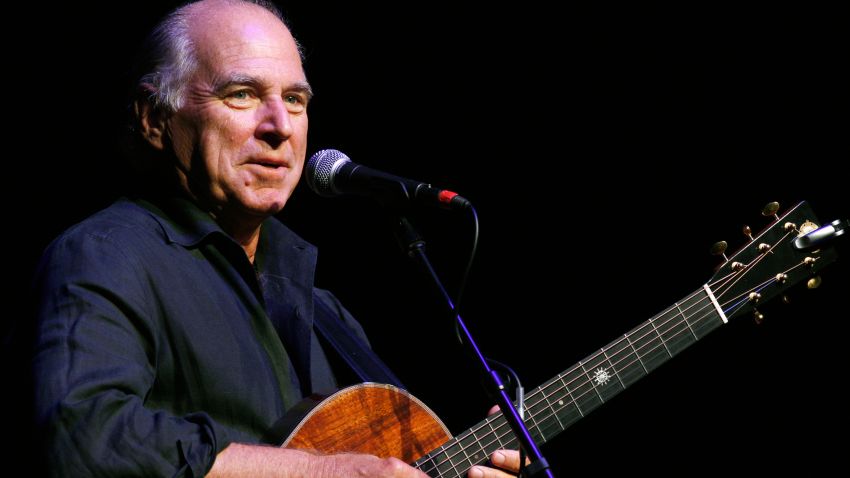 A look back at Jimmy Buffett's most memorable moments
Nearly 50 years later, you can find Margaritaville cafes and airport bars. There are hotels, resorts, cruise ships and retirement communities. There are Margaritaville T-shirts, blenders, flip-flops, frozen foods and protein shakes. (No, those don't make a ton of sense given the character in the song "Margaritaville" is falling-down drunk and decidedly not interested in healthy options.)
All of that happened because of Parrot Heads, those most dedicated of Buffett's fans. They simply refused to let him fade into the state fair and oldies circuit, and he refused to let them down. If they wanted to hear "Cheeseburger in Paradise," he'd play it. He played it every night as they carried on in those T-shirts and shoes while planning vacations, if only in their mind. It was all easier back then.
Plenty of people over the years have accused Buffett of being a master of bland, suburban kitsch that appealed to middle managers yearning to be burnouts — as if being a burnout wasn't the easiest thing in the world. Doing nothing is the only job requirement. (Also, weed is legal in a lot of places now.)
Instead, what you find when you meet Parrot Heads is a lot of people who have busy and complicated lives and just want to have a little fun. They want to see their friends at the show, year after year. Buffett became one of those friends, and he was also a fantastic example of work-life balance in a country that tends to only celebrate the grind.
For decades, he smiled, and millions smiled with him. He traveled and they traveled with him. He was sincere even when sincerity went out of style, but he never took himself too seriously. He was but a simple court jester, he'd say, and that made it easy sometimes to forget how good so much of his work was, and how interesting a figure he became.
He lived one of the great lives, period. Allen Toussaint, as cool a musician as has ever stepped on a stage, wrote a song about how he wanted to hang with Jimmy Buffett.
Buffett ran alongside the Cosmic Cowboys in Texas in the 1970s. After Bob Dylan recorded "Blonde on Blonde" in Nashville in 1966, a new kind of songwriter was drawn to town, exemplified by Kris Kristofferson. What we call Americana today began there and then, and Buffett was part of that scene.
There's a version of Buffett's career where he becomes more like another of his friends, John Prine, a serious writer of serious songs.
Buffett had plenty of those: "Come Monday," "He Went to Paris," "A Pirate Looks at 40" and lesser-known songs such as "West Nashville Grand Ballroom Gown" are as good as any song anyone has written.
It was Buffett's writing and Buffett's voice — as well as his generous spirit — that Paul McCartney celebrated on social media on Saturday, remembering his friend as "one of the kindest and most generous people." (McCartney added that he makes an appearance on a new Buffett song, "My Gummy Just Kicked In," which is set to be released later this week.)
There's a world of emotion in Buffett's music, and the whole wide world is there, just beyond the horizon. He loved other people's songs, too, bringing his audience to artists such as Jesse Winchester, John Hiatt, Mary Gauthier and Will Kimbrough. Buffett could have been known as a stone-cold songs guy.
Buffett was part of a 1970s literary scene in Key West that included Thomas McGuane (who'd become Buffett's brother-in-law) and Jim Harrison. That time and that island gave him his secret weapon — a setting nobody else was using. "Margaritaville" hit and people latched on. His career eventually mirrored the island's rise to mega-tourist destination.
Get Our Free Weekly Newsletter
Buffett was a sailor, a pilot and a bestselling author. He probably put his passport to better use than almost any other American in the past three-quarters of a century. He was faster to — and better with — the internet than the record industry. That's why you can still stream Radio Margaritaville from his website while he still got paid by SiriusXM.
Eventually even Big Nashville, which didn't want anything to do with him before he went to Key West, began churning out beach songs. He became his own genre. In 2004, Buffett played Texas Stadium with Alan Jackson and George Strait. A year earlier, Jackson had made a hit out of a quitting-time anthem called "It's Five O'Clock Somewhere," a song that asked the necessary question: "What would Jimmy Buffett do?"
At that point, Buffett appeared onstage to provide an answer: He'd order a drink, of course. At the end of the performance in Texas that night, Jackson punctuated Buffett's appearance by announcing, "Ladies and gentlemen, the one and only Jimmy Buffett."
He was exactly that — one of one. The only Jimmy Buffett, and it's impossible to imagine there will ever be another.