Editor's Note: Jane Horton is a senior policy advisor in the US Congress. She has held many senior roles in the Department of Defense and across the federal government and she is a proud member of Georgetown University's US-Afghan Women's Council. The views expressed here are her own. View more opinion on CNN.
Ever since September 9, 2011, my heart has slowly tortured me by replaying the summer from hell, when the Oklahoma National Guard lost soldier after soldier in combat. It's been nearly 12 years since I received the excruciating knock at the door notifying me that my husband Chris had died from a gunshot wound to the head in Afghanistan. Time after time, it all comes flooding back.
I miss him. Deeply. Yet losing him wasn't what broke me. It was the fall two years ago of the country where he gave his life.
This is my first time since America's disgusting, chaotic withdrawal from Afghanistan on August 30, 2021, that I've put my emotions on paper, splattering them like a toddler spitting out sour milk. My heart has been bursting at the seams with pain, loss and anger.
For 20 years, we as a military community tried to stay strong despite what we received back from war. Many soldiers came home to spouses who'd left them, landlords who'd evicted them, business partners who despised them for "taking time off," children who were angry with them for missing another birthday. "Why didn't you call me, dad?" "Where have you been?" "Why is this war more important than me?" The truth is — duty was.
Worst of all, many at the top didn't seem to know what the mission was. Did the Joes on the ground, like my husband, even know why they were fighting? Yes, they did; they'd say they were fighting for their fellow comrades to their left and to their right. But did they have any idea why we were there, why their friend was blown up next to them in their Humvee last week so now they were crashing an Afghan wedding to try to find the people who did it?
On August 3, 2011, Chris made his last Facebook post, about losing his dear friend Staff Sgt. Kirk Owen the day prior. "With grief comes an icy viciousness and the pain brings with it a profound determination to not only make it home but to ensure that bad men do not," he said.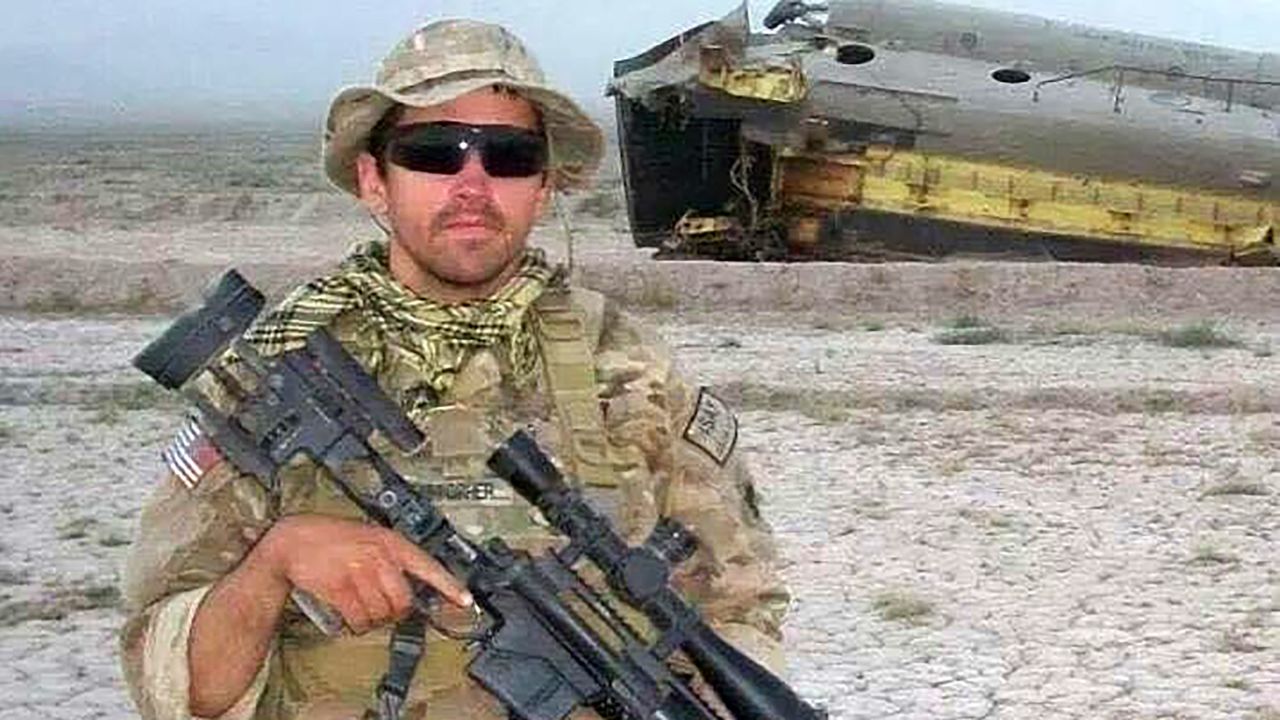 A few days before he was killed that September, Chris wrote me something so painful I shoved it deep inside my heart. "Jane, I watched a helicopter crash and it reminded me of a quote by Field Marshal Rommel 'Don't go to war if you gain nothing from winning.'"
"Is that how you feel?" I asked him.
"A little bit," he replied.
Five years after Chris was killed, I went to Afghanistan to see the country for myself and to try to answer my own questions as to why we were there. The American people sure didn't seem to know or care what our policies were, nor the toll they took on the people of Afghanistan, who were losing enormous numbers of civilians. There had to be a why and reason somewhere. What I discovered were the people of Afghanistan and all the incredible progress that was being made in their country.
I ended up taking six trips to Afghanistan in different official capacities as I traveled with the chairman of the Joint Chiefs of Staff, the secretary of defense and other senior leaders involved with the war. A few years later, I worked for the Afghan government as a senior advisor to the ambassador of Afghanistan to the United States and hosted hundreds of fellow Gold Star families at the US Embassy in Washington to share Afghanistan with them.
I had developed a passion for the people, the food, the dancing, the beauty. I bought Afghan silver and lapis to give to the daughters of fallen heroes so they could have something from the land where their fathers' blood remains in the soil. These families became my strength. How humbling it was to be in their homes, hear their stories, visit their loved ones' graves. The years came and went, and more and more families joined our ranks as Gold Stars.
I would tell them how a million girls had entered school in one year alone, and how there was a higher percentage of women in parliament than we had in the US Congress. Their fallen heroes' contributions toward the eradication of the Taliban were changing the way Afghans lived, and that made our losses worth it. It gave us something to hold on to. Something good from the bad.
I met the women in parliament — and even met the Afghan girl's robotic team. One Gold Star wife who often came to the Embassy and brought her children wrote the ambassador a note that said, "Afghanistan used to be a cold scary place to me, and now it's like a warm memory." The people of Afghanistan, the culture, it gave me pieces of my heart back. It helped me heal.
In 2017, I was escorted to Afghanistan's Presidential Palace. To my knowledge, I was the only Gold Star widow to ever make such a trip, and it made US officials nervous, to say the least, to see me travel "outside the wire" of the gates of Resolute Support Headquarters in Kabul. But I trusted the Afghans; I knew they would keep me safe.
I had little idea what I was doing or what the cultural norms were once I left that base, but I wore five layers of clothing so that I was covered enough on my way to town that no one would know I was an American. Two Afghan sisters I worked with also gave me their favorite scarf to wear over my head. "No red lipstick though," Maryam told me. She knew I wore red lipstick almost every day.
After going through what seemed to be 18 layers of security, I entered the palace. As I finally peeked through the gates, there were platoons of Afghan soldiers dressed in ceremonial uniforms drilling, carrying their flag. I tried so hard not to let any tears slip down my face as I was led to meet with the president.
Ashraf Ghani warmly greeted me in what was one of the heaviest and most important moments of my entire life. He thanked me on behalf of Afghanistan for the service and sacrifices of all Americans and their families, of all the fallen and the wounded. The weight of that sacrifice in that moment, and what I represented, was so massive that I almost melted through my chair into the ground.
When the US withdrew from Afghanistan years later, the presidential palace quickly overrun by the Taliban, all I could think was, "How could my husband die, and his death didn't break me, yet the fall of the country he died in did? How could this be worse than the knock at the door?"
But this time, everything I loved and everything I had invested in was broken alongside me in pieces on the floor. The country I cherished, the people I treasured. The girls in the school in Paktya – the village Chris died in – who made me pillowcases and gifts, the children at the Kabul orphanage I had just carried, there was no more hope for them. I wanted to hold those babies and never let them go.
How could America let it get to this? We are better than this. How cruel to empower Afghan women and little girls for years, ensure they knew they could be anything they wanted in life, and after they became it, leave them to be hunted and killed for following their dreams? This precious land went up in flames after the American people barely noticed 20 years of war. Our war.
During the withdrawal, I woke up to constant messages from troops on the ground. The mental anguish of being there and not being able to stop the collapse was pure torture for them — many of whom had been working with the Afghan people in their villages for years. They told me women where being trampled, babies were dying from dehydration and people were getting shot. The US had to partner with the Taliban to get flights off the ground.
An attack was just waiting to happen. And then it did.
On August 26, 2021, 13 American service members died while working flight evacuations at the Kabul airport. It was one of the worst days of my life. The truth is, it should have been one of the worst days of all our lives, because it was one of the worst days in American history.
The heart that I had spent so many years rebuilding through my love of the Afghan people, through the progress that our countries had made, through my love of the military – a military that had been so stretched and wounded throughout 20 years of war – was ripped apart.
The withdrawal took me back to a place that I never thought I would or could be again. It was a place that might have even been darker than the day Chris died. I threw up again and again.
In every interview that I've done since losing Chris, I've been asked in one form or another if my husband died for nothing. How dare they ask me that? How dare they continually ask families of the fallen these questions? When I sent my husband to war, he was no longer mine. He was ours. He was America's. We as a nation needed to ask ourselves these questions.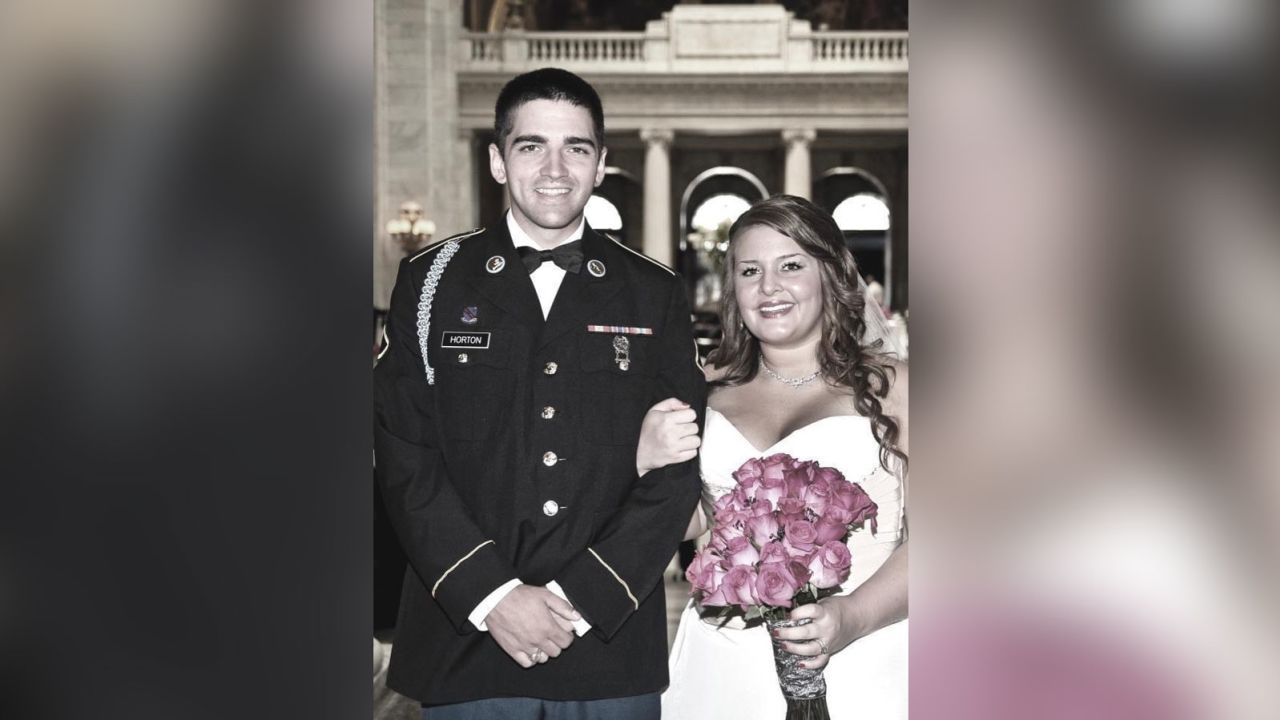 If we for one second think it was for nothing, then we need to look ourselves square in the face as a country and ask ourselves why we sent our finest treasures to fight, bleed and die in a war that we as a country think wasn't worth it
How dare any Americans avoid considering these consequences, living peacefully here in anytown USA while military families receive unexpected knocks at the door. We are an all-volunteer force; the least Americans can do is pay attention to where we are fighting and wonder why.
Get Our Free Weekly Newsletter
We as an American people, as a country, must do better. We must have true accountability, which means dissecting what went wrong. That demands nationwide reflection, especially from those who chose not to serve. It means having Congress conduct an after-action review of the withdrawal that is apolitical, one that peels back the 20-year onion layer by layer and demands that senior military and State Department leaders admit what actually went wrong and how we do better.
It means looking at how we treated an entire country and her people, with civilian casualties, families destroyed, a nation gutted and slaughtered. Only when we do this can we honor our fallen who gave their lives in Afghanistan.
Don't thank my husband for his service if you don't know why he died.