A wave of online harassment and vitriol directed at Japanese people following the release of treated radioactive wastewater from Fukushima has sent tensions between Japan and China soaring, prompting Tokyo to summon the Chinese ambassador.
China's heavily censored internet exploded in outrage after Japan officially began releasing the wastewater on Thursday.
Several videos on social media show Chinese callers dialing the numbers of Japanese businesses and institutions, then shouting into the phone, "Why do you release nuclear polluted water to the ocean?"
The comments below the videos are full of users sharing numbers to call, and encouraging each other. "I just called as well," one person wrote.
The mayor of Fukushima, Hiroshi Kohata, said on Saturday the city's town hall alone had received about 200 such harassment calls in two days. Many other locations around the city have received similar calls, he said, including elementary and junior high schools, restaurants, hotels and inns.
"Many of them are from +86 (China's country code) and are in Chinese," he added in a Facebook post. "In addition to the damage caused by the nuclear accident, Fukushima is also burdened with the aftermath. We demand that the government be informed of this situation as soon as possible and take action."
One seafood market in Fukushima prefecture received dozens of calls from Chinese numbers on Friday, according to Japanese public broadcaster NHK.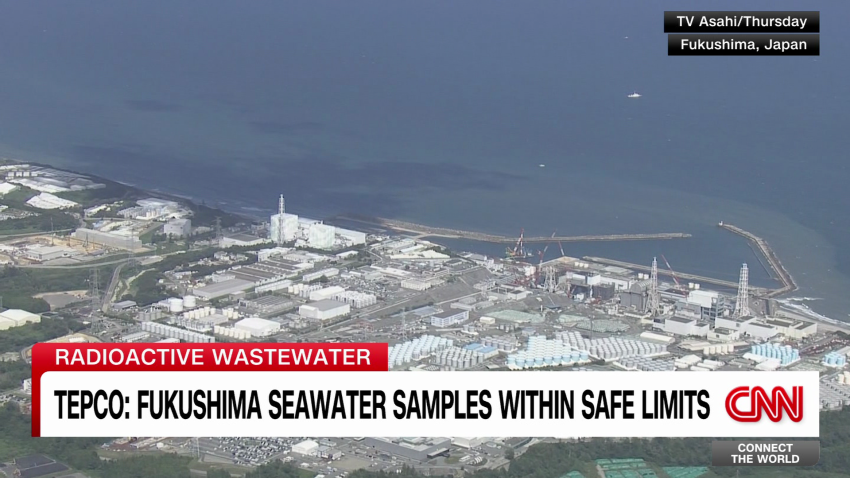 Fukushima seawater release causes controversy
Japan's foreign ministry said on Monday it had summoned the Chinese ambassador over the harassment calls, saying the incidents were "extremely regrettable and worrisome."
It urged Beijing to take "appropriate measures immediately to prevent the situation from escalating," and to avoid spreading inaccurate information about the wastewater release.
It's not just businesses inside Japan being targeted. Japanese institutions in China have also been harassed, said the foreign ministry, urging Beijing to "ensure the safety of Japanese residents in China and Japanese diplomatic missions in China."
A stone was thrown into the grounds of a Japanese school in Qingdao, in China's Shandong province, on Thursday when the release began, according to NHK. The next day, several eggs were thrown at a Japanese school in Suzhou, in China's Jiangsu province.
No children were hurt in either case, and the schools have since stepped up their security, NHK reported.
The report did not identify the perpetrators or say whether they were motivated by concerns over Fukushima.
But the incidents have nevertheless contributed to the fear and anxiety among Japanese residents in China.
On Thursday as the wastewater release began, the Japanese embassy in China issued a warning to Japanese living in the country, warning them not to "speak Japanese loudly" when out in public, and to "be cautious in your speech and behavior."
The embassy in Beijing has ramped up security and deployed more personnel around the building, NHK reported.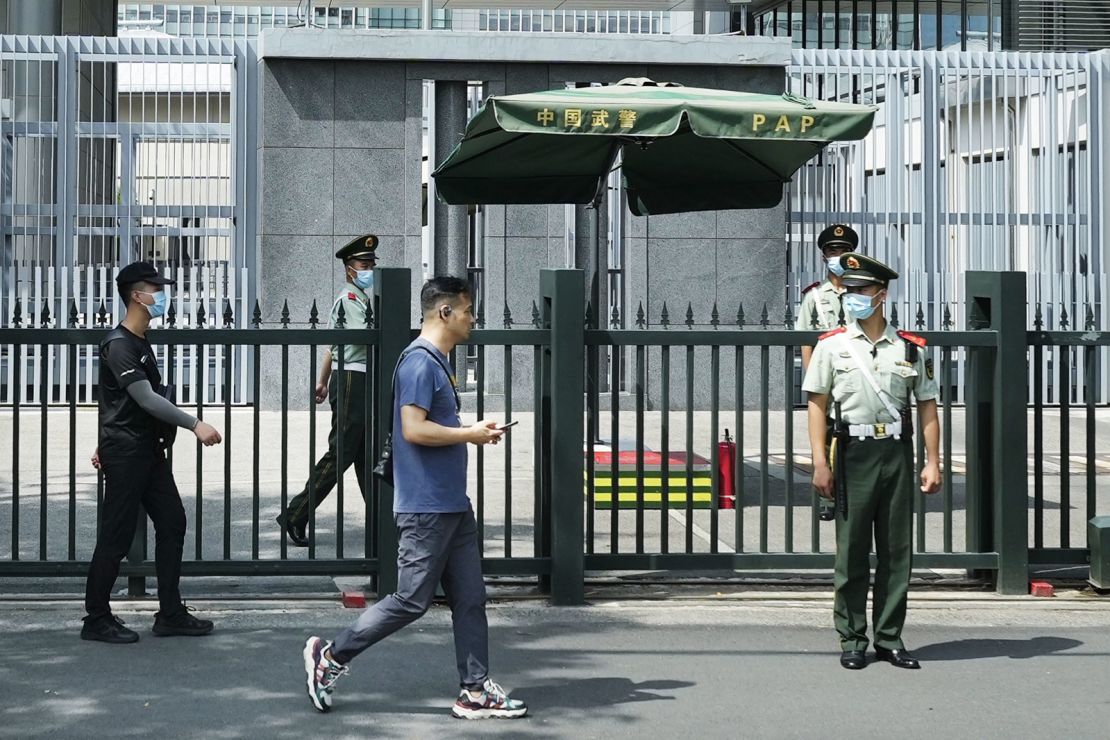 China's response, however, has been less than sympathetic.
On Monday, the Chinese embassy in Japan released a statement condemning the release once again, accusing Tokyo of causing "unpredictable harm" to human and marine health, denying that it had spread any misinformation – and claiming that it, too, had received harassment calls, but from Japanese numbers.
In an echo of the Japanese embassy's statement, it urged Tokyo to protect the safety of Chinese residents in Japan.
When asked what measures China would take to address the harassment, a spokesperson for the Chinese Foreign Ministry said: "China has always protected the safety and lawful interests of foreign nationals in China according to law."
Sushi diplomacy
The release of treated radioactive water from Fukushima prompted a swift and angry response from Chinese authorities, who on Thursday announced a ban on all seafood imports from Japan.
Many social media users have gone a step further by advocating a broader boycott of Japanese products. On Douyin, the Chinese version of TikTok, users have circulated lists of Japanese brands ranging from cosmetics to food and beverages, and urged people not to buy their products.
But some observers outside China say the explosive backlash in the country may be more politically driven than scientifically informed, and accuse Beijing of a double standard. Many countries, including China, release treated radioactive water from their own nuclear plants, sometimes at higher concentrations than in Fukushima.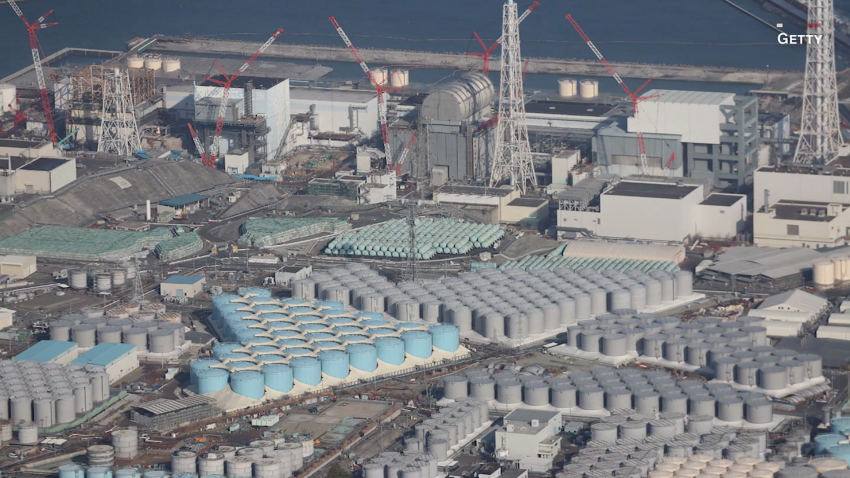 CNN goes inside the Fukushima nuclear plant where wastewater is being treated
This fact, however, is missing from online discussions in China. The few voices trying to explain the science behind the discharge have been censored and scrubbed from social media.
"Contamination is scientifically not that serious, and China's own water release and other countries' water releases are much more (concentrated) than the Japanese case," said Yasuhiro Matsuda, a professor of international politics at the University of Tokyo's Institute for Advanced Studies on Asia.
He added that the discharge isn't a strategically important issue to China, the way national security is, so the furor may instead be an attempt by Beijing to gain "political leverage." However, he said the social media attacks and public sentiment had ballooned beyond authorities' control, becoming "an all-out bashing of Japan."
Some supporters have taken to eating regional seafood in a show of solidarity.
South Korean P