Cheers ring out as the four women take to the stage and launch into a synchronized dance routine in front of giant speakers blasting music.
Singing in Korean to a crowd in Seoul and adorned in matching chains and studded clothing, they appear every bit the typical K-pop girl group. There's just one difference: None of them are Korean.
This is Blackswan, a K-pop group whose members hail from around the world. There is Gabi from Brazil; NVee from the United States; Sriya from India; and Senegal-born Fatou, who now lives in Belgium.
Together, they are hoping to break through into a highly competitive, multibillion-dollar industry – but first they must convince skeptics that they are the real deal.
Blackswan is not the first K-pop act to include foreign members. Groups like GOT7 and UNIQ had a mix of Korean and Chinese members, for instance. But in the past such groups have tended to fizzle out, or worse: EXP Edition, a boy band with mostly White members and no Koreans at all, stirred controversy when they emerged several years ago, with some critics accusing them of cultural appropriation.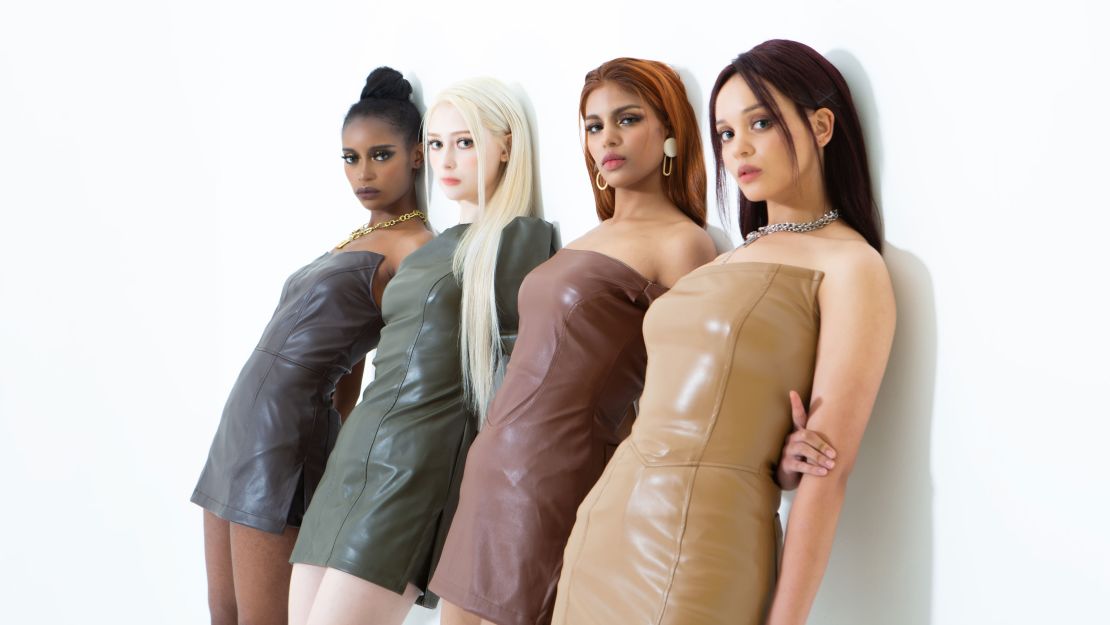 Blackswan too have their doubters. At Waterbomb, the water-based music festival Blackswan performed at in June, one attendee told CNN they questioned the group's authenticity – though others saw the non-Korean line-up as a positive sign of Korea's growing cultural influence on the world stage.
For Fatou, the members' nationalities and their lack of Korean heritage matters little. They still have the K-factor.
"We speak Korean. K-pop is Korean pop. So as long as the language is there, it is still K-pop," she told CNN during an interview with the group.
Gabi agreed, chiming in: "Everything that a K-pop group has, we have."
Trained the Korean way
The four members may not be Korean, but their journey to Blackswan followed a well-worn, uniquely Korean path that involved auditioning to become trainees in a hyper-competitive program.
Just being accepted as trainees by Korean label DR Music was an achievement. From a young age they had all harbored a love of music and performance, with ambitions of joining the entertainment industry. Each had fallen love with K-pop after being introduced to it by friends.
But it was an arduous path. They had to take intensive lessons in Korean – a difficult language for foreigners to master – on top of endless rehearsals in singing, dancing, rapping and more, Fatou said.
"(Instructors) expect you to do everything even though it hurts, you're crying, you feel like your body is going to break. If they tell you to stay in that position, you have to stay in that position," Fatou said.
A culture of competitiveness and social hierarchy – reflecting norms of Korean daily life and education – made things even harder, especially as they also had to cope with being away from family and adjusting to life in a foreign country.
But such hardships are part of what makes a K-pop star, according to Yoon Deung-ryong, the CEO of DR Management, who said this sort of training was needed to make aspiring musicians "presentable."
Many foreign trainees ended up returning to their home countries because "they couldn't adjust to the Korean system," he said. Those from Europe or South America were "raised to be independent" and thus didn't have a "tendency to follow instructions," said Yoon.
The four trainees chosen to be Blackswan members were "the ones who overcame all that," he added.
K-pop stars are made, not born
As tough as the training was for Blackswan, many K-pop stars have been through even harsher regimens, starting younger and training for longer.
Some trainees begin at just eight years old, living in dorms away from home, and following strict diets and rigorous daily schedules.
The members of global sensation Blackpink – which headlined Coachella this year, the first Asian act ever to do so – trained for six years before their debut as a group, while superstar G-Dragon reportedly trained for 11 years at two major agencies before debuting.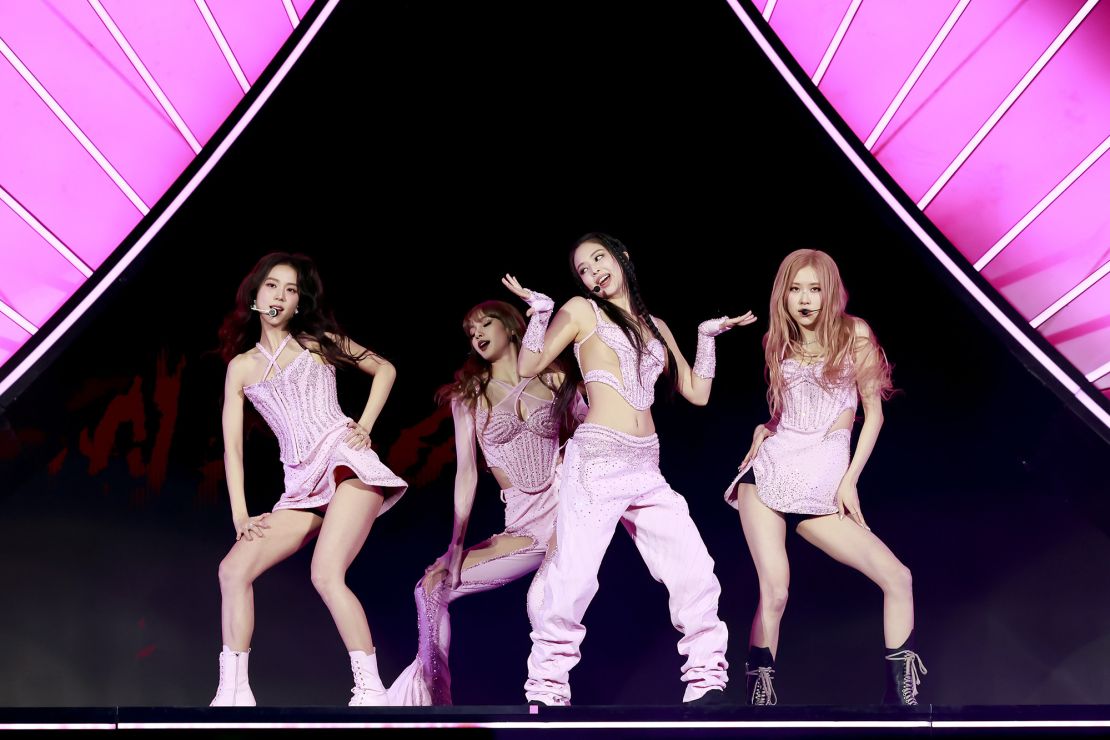 By contrast, some of the newer Blackswan members have been training for a year or less. Fatou, the longest-standing member, joined the company only four years ago.
This process is vastly different from how musicians are developed in other countries, and is a defining feature of the K-pop genre, said Lee Gyu-tag, who teaches pop music and media studies at George Mason University Korea.
Trainees aren't taught only how to perform – they're taught how to handle the media, how to interact with fans, and even how to conduct their private lives, Lee said.
It's good practice for the immense pressures placed on real K-pop stars, or "idols," after they debut – they are often forbidden from dating or disclosing details of their personal lives, lest they anger or alienate their fans, though this is slowly beginning to change.
"What (labels) are doing is not only making records, but making a human (reach their) potential to become an actual musician," Lee added. "It is an essential characteristic of the K-pop music industry."
Changing face of K-pop
The diversity of the group reflects the changing face of K-pop, which has exploded in popularity across the world over the past decade, with groups like BTS and Blackpink becoming international stars and household names.
And the popularity of K-pop is just part of a larger cultural wave, with K-dramas, Korean beauty products and Korean fashion finding similar success overseas.
This surge in interest toward all things Korean has prompted many foreign fans to travel to South Korea and even learn the language. For some, the natural next step has been to try and become a K-pop star themselves.
"When I was 15, my friend showed me a K-pop music video … and since then, I kind of got stuck on the K-pop genre," Fatou said. She experimented with different types of music, but felt certain that K-pop was "what I want to do."
Meanwhile, experts point out the genre has always been loosely defined.
K-pop doesn't have specific shared musical features like a type of beat or lyrical style, said Lee. Instead, many K-pop artists release vastly different types of music.
And the genre isn't even necessarily tied to the Korean language. For instance, BTS, the world's biggest K-pop group, has increasingly released songs in English like the smash hits "Dynamite" and "Butter."
Indeed, Lee pointed out, the genre wasn't even conceived by the South Korean music industry. Rather, it was overseas fans in Asian hubs like Hong Kong and Taiwan who fell in love with "a certain type of Korean popular music … and named it K-pop," he said.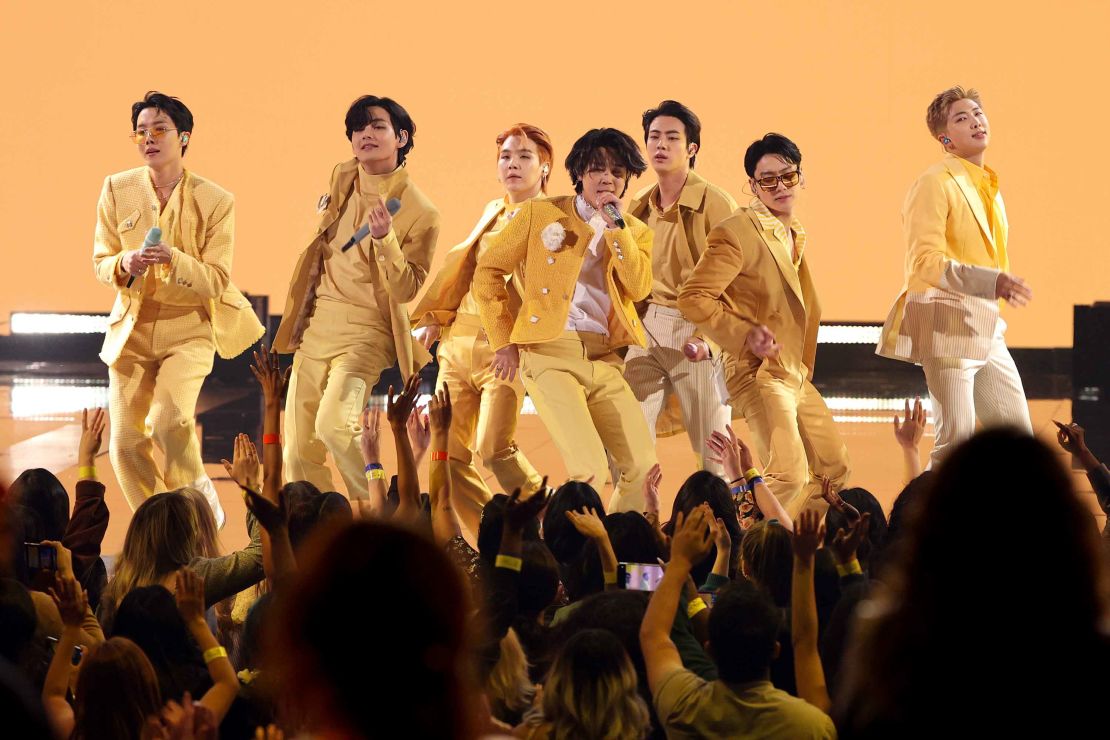 Blackswan theory
Blackswan are now hoping to capitalize on this global audience – and the diversity of their own members – to offer something fresh and break through the saturated market.
Their varied backgrounds are reflected in the music they produce. "Sometimes in the songs, we mix (Korean) with other languages like English and … a little bit of Spanish," said Gabi, the Brazilian member.
The music video for their recent single "Karma" was filmed in Sriya's hometown in the Indian state Odisha, with the members dressed in outfits and jewelry inspired by traditional Indian clothing, and the video featuring shots of temples and dusty motorcycle traffic.
"I'm really grateful and honored," said Sriya, adding that her family was proud she could represent India on a global platform.
Yoon, the CEO, says they plan to film future music videos in the other members' home regions of West Africa, Brazil and the US.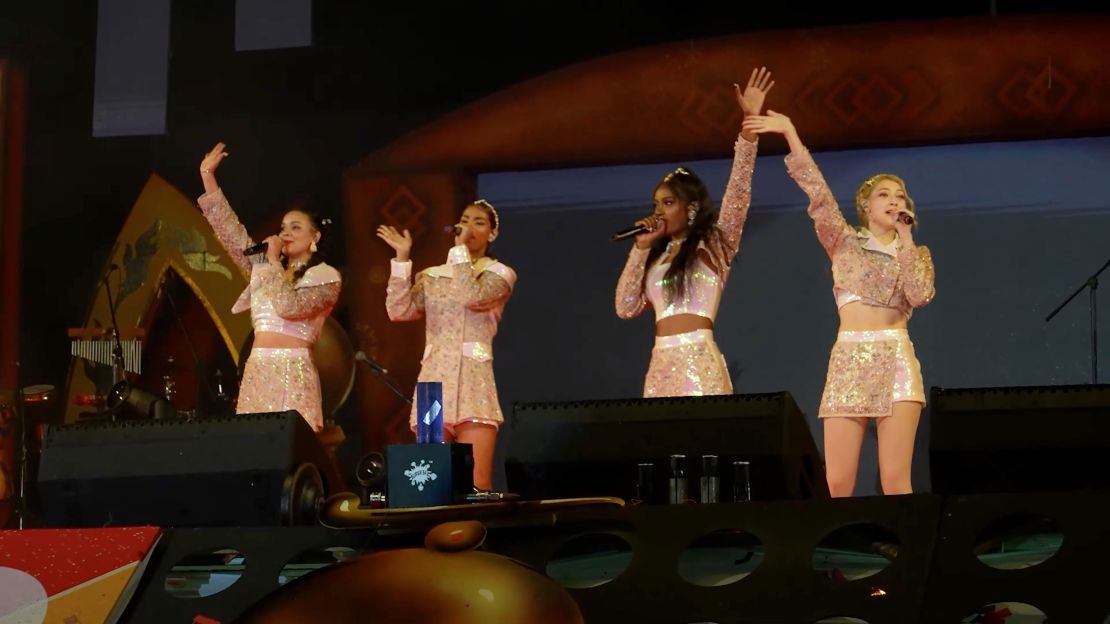 Some skeptics, of course, remain.
"As there are no Koreans in the group, I've always looked at (Blackswan) with doubts about them being K-pop although they technically are," said 25-year-old Lee Wool, who attended the Waterbomb festival.
She added that she was a "little worried" that K-pop groups without Korean members would "lead to a skills drain."
Yoon added that peers in the music industry had "called me crazy," and advised him to bring in at least one Korean member into the group as it prepared to debut.
But the Blackswan members say most of the criticisms come from international observers, while Korean fans and artists have been largely supportive. And, they say, the whole point of their group is to push boundaries and change perceptions of what K-pop can be.
"There are millions of fans of K-pop, all from different backgrounds, all different colors," said Fatou. "It's gonna push them more to be like … She's Black. She's Indian. She's from America. She's Brazilian. But she still achieved it – so we can do it too."
Choi Hye-jung contributed reporting.