In a heartwarming moment, Katie Moon and Nina Kennedy agreed to share the pole vault gold medal at the World Athletics Championships on Wednesday.
After a grueling competition in Budapest, Hungary, both Moon and Kennedy successfully made it over the bar at 4.90m in the final but failed on their three attempts at 4.95m.
With so little to separate the two of them, they agreed that they would share their spot at the top of the podium, becoming the first joint gold medalists in World Championships history.
Australia's Kennedy broke down in tears when the gold medal was assured with the pair embracing in celebration. She later explained how they came to the decision to share the glory and become joint gold medalists.
"I didn't think she'd want to share it, I thought we might have had to keep jumping," Kennedy told reporters after the final. "But, you know, I kind of looked at her and said: 'Hey, girl, you maybe want to share this?'
"And the relief on her face – and you could see it on my face – and it was mutual. And yeah, absolutely incredible to share a medal with Katie Moon. You know, we've been friends for so long, so it's super special."
The moment bore similarities to when Mutaz Essa Barshim of Qatar and Italy's Gianmarco Tamberi agreed to share the gold medal in the high jump at the Tokyo 2020 Olympic Games.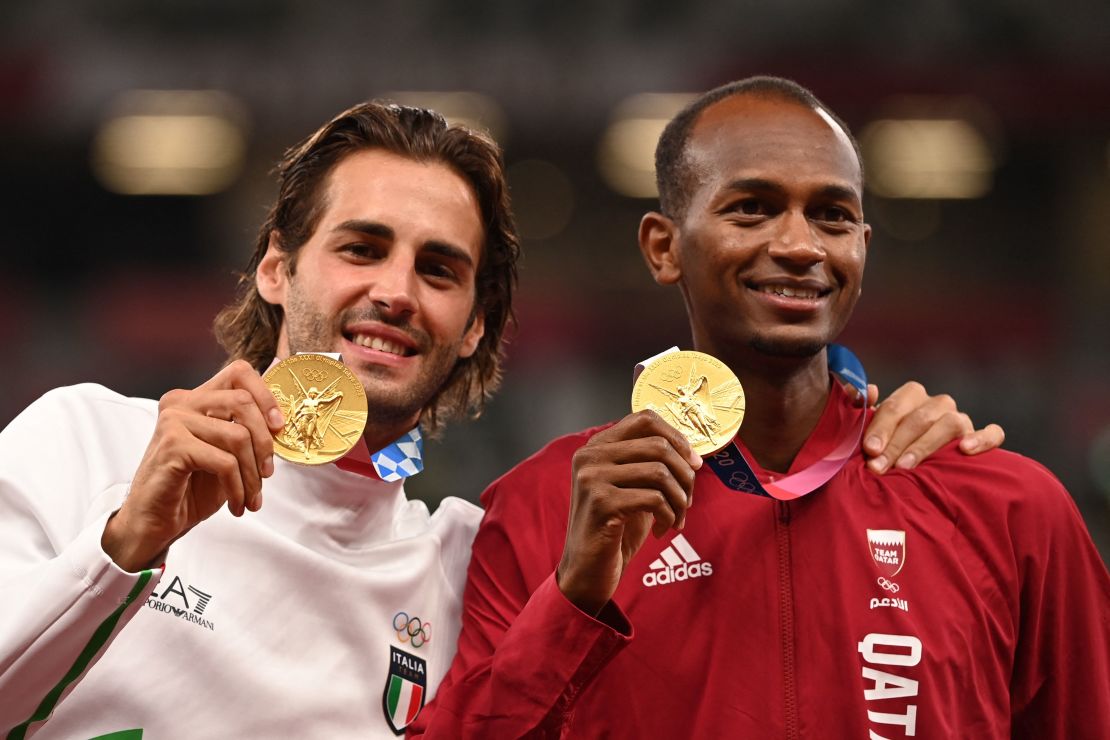 The images of Tamberi and Barshim elatedly celebrating in a largely empty stadium due to Covid-19 restrictions have become famous for sportsmanship and unity.
And Moon and Kennedy joined their high jump counterparts with similar scenes, with Moon – who was defending champion – claiming her second world title and Kennedy setting an Australian national record with her final jump.
"I'm at a point where I've just given it my all," the 32-year-old US Olympic and world champion said afterwards. "We went out and we both did pretty much the same thing and it just felt right. We both won today, so it was the right call!"
Finland's Wilma Murto won bronze after clearing a season-best height of 4.80m in the final.