Yevgeny Prigozhin, the chief of Russian mercenary group Wagner who staged a short-lived mutiny against Russia's military leadership in June, was on board a plane that crashed northwest of Moscow on Wednesday, the Russian Federal Air Transport Agency said.
"An investigation has been launched into the crash of the Embraer aircraft, which occurred tonight in the Tver region," the Federal Air Transport Agency said in a statement, according to the official state news agency TASS. "According to the list of passengers, among them is the name and surname of Yevgeny Prigozhin."
There were seven passengers and three crew members on board the private Embraer jet when it crashed near the village of Kuzhenkino, in the Tver region, on Wednesday, according to the Russian Ministry of Emergency Services. All on board were killed, according to preliminary information, the ministry said, adding that they "are conducting search operations."
Among those on the plane were Dmitriy Utkin, a trusted lieutenant of Prigozhin's since Wagner was formed, and Prigozhin's senior aide Valeriy Chekalov, according to list of passengers shared by the Russian aviation agency.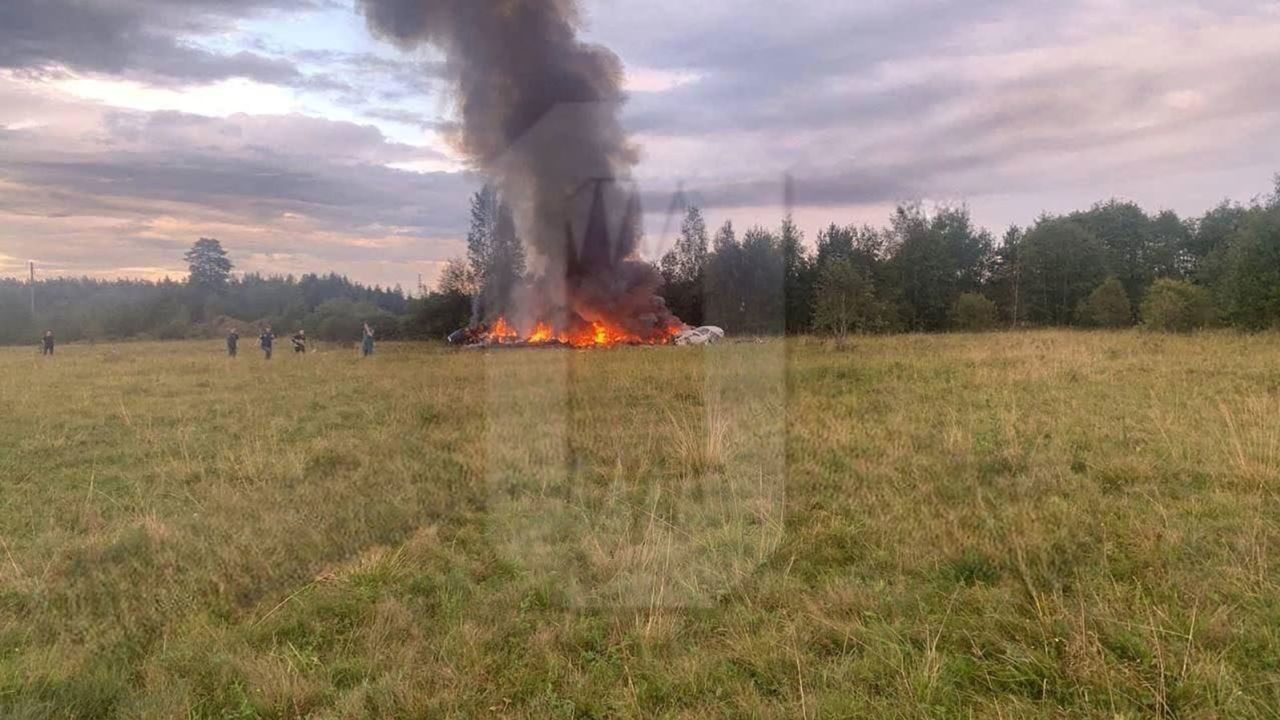 The bodies of eight people have been found at the crash site, state media outlet Russia 24 reported. Earlier, TASS reported the plane "burned up" on impact after being in the air for about half an hour.
Russian investigators have initiated a criminal case following the crash. The Russian Investigative Committee said that a team was on the way to the scene to "establish the causes of the crash."
The crash comes months after Prigozhin launched a brief rebellion that posed an unprecedented challenge to Russian President Vladimir Putin's authority before it was suddenly called off in a deal that required the Wagner chief and his fighters to relocate to Belarus.