As the final whistle blew and Spain was crowned Women's World Cup champion for the first time, joyous celebrations began for the Spanish contingent at Sydney's Stadium Australia.
Yet, as the crowd sang songs and La Roja partied, one Spanish player paused her celebrations to console her beaten English opponent in a moment of sporting generosity which was captured on camera and has been praised around the world.
Ona Batlle and Lucy Bronze, stars of Spanish and English soccer respectively, are considered two of the best full-backs in women's football and are teammates at FC Barcelona Femení.
After England's 1-0 loss on Sunday, Bronze was visibly emotional. Yet, as her compatriots celebrated making history, it was Batlle who comforted her club teammate, holding Bronze as she sat in the dugout on her own.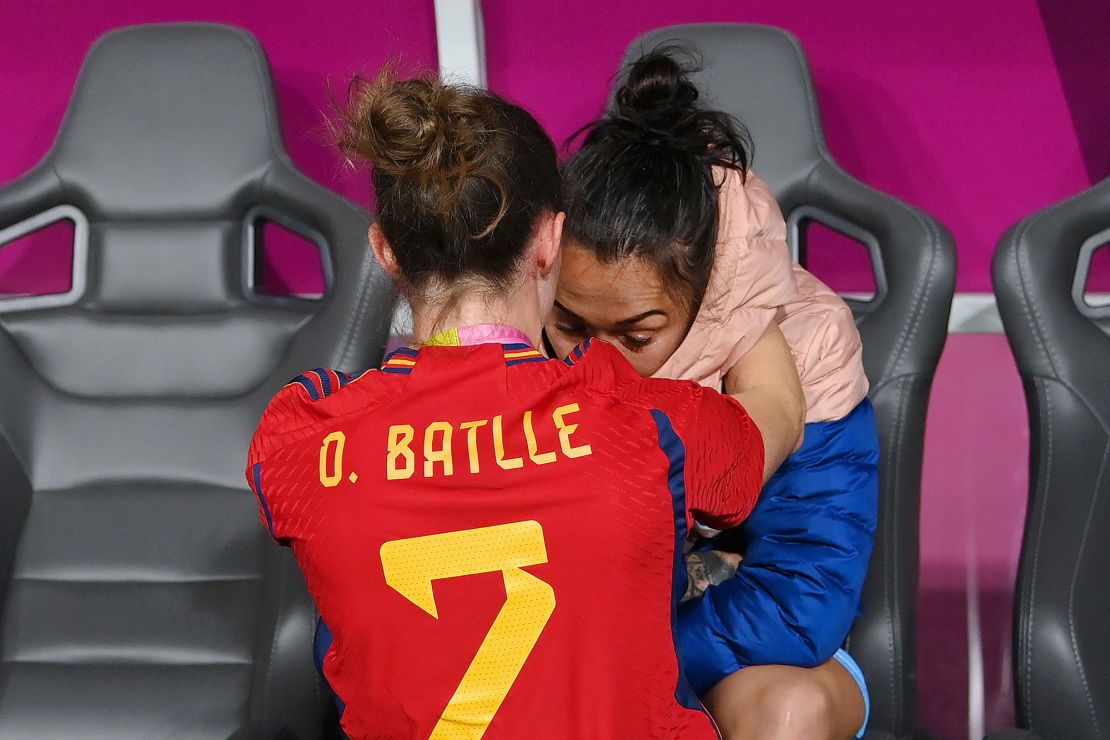 Shortly after the final whistle had blown, Batlle had already been seen hugging a distraught Bronze. Then, after the trophy presentation, and with the gold medal wrapped around her neck, Batlle wandered over to provide company to a solitary Bronze.
Spain had deservedly beaten England 1-0 thanks to a first-half strike from Olga Carmona. Bronze had been caught in possession and was then out of position for the goal and Spain capitalized.
Batlle was then joined by Spanish teammate and Barcelona player Mariona Caldentey in helping to provide support to their club colleague.
English broadcaster ITV said on X, formerly known as Twitter, that Batlle showed "a touch of class," and the BBC posted a sad emoji with a heart emoji alongside a picture of the moment.
The Guardian wrote that the moment "signifies most global and connected Women's World Cup."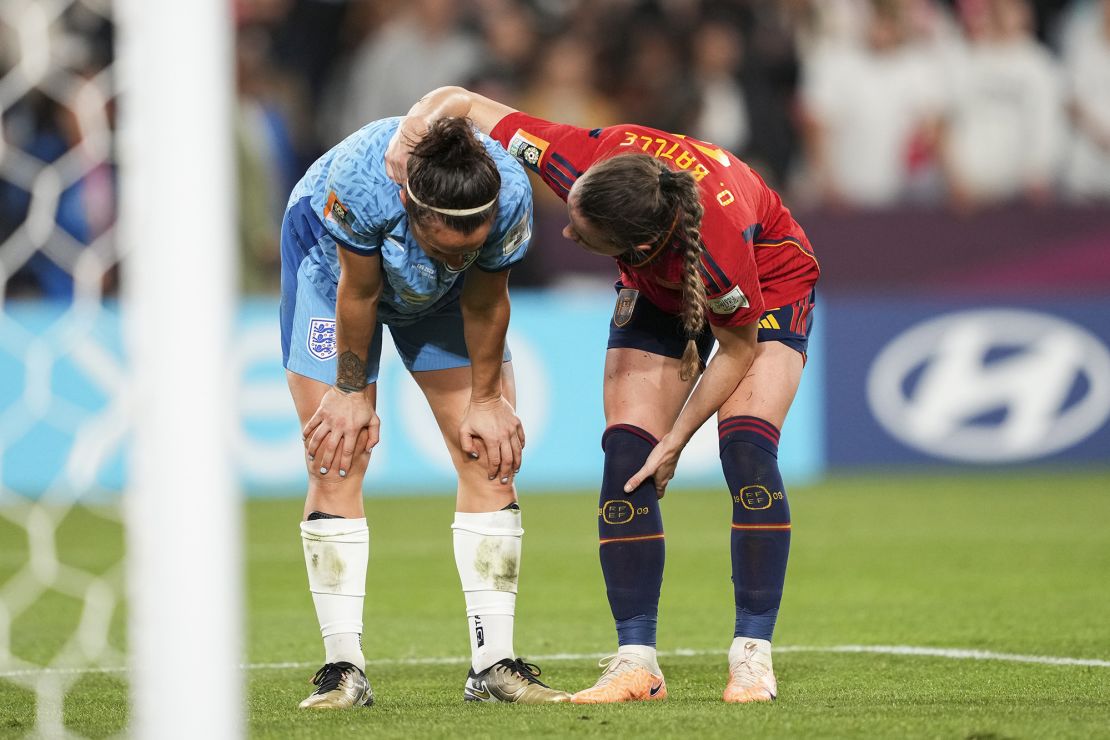 Earlier in the tournament, England players had been seen consoling Nigerian goalkeeper Chiamaka Nnadozie after the Lionesses had won on penalties.
Rather than celebrating the quarterfinal win with the rest of the team, Chloe Kelly and Alex Greenwood helped an emotional Nnadozie to her feet before ushering away prying cameras.
Scenes of this nature have become a theme of the tournament as players put on a united front, sticking together and helping each other through difficult moments.