Editor's Note: Read our coverage of Hurricane Hilary for Sunday here.
California Gov. Gavin Newsom on Saturday proclaimed a state of emergency Saturday for a large portion of Southern California, as the state prepares for a historic hurricane expected to cause extreme rain and flooding.
There are "more than 7,500 boots on the ground" already deployed to help protect from the impact of Hurricane Hilary, according to the release from his office.
"Today, Governor Gavin Newsom proclaimed a state of emergency for much of Southern California to support Hurricane Hilary response and recovery efforts as the state continues mobilizing and coordinating resources ahead of the storm's forecasted impacts starting today," the release read.
Live updates: Hurricane Hilary to bring major flooding risk to California
The storm, which may pour than a year's worth of rain on parts of the Southwest, weakened from a Category 2 storm to a Category 1 storm on Saturday night as it advanced toward California, according to the National Hurricane Center. The storm has maximum sustained winds of 90 miles per hour, the center said.
The storm has sped up and is moving faster than expected, now moving at 18 mph, and is currently located 535 miles southeast of San Diego. Hilary is expected to continue to weaken as it moves north-northwestward through cooler waters toward Southern California.
Residents in the Southwest are bracing for "catastrophic and life-threatening flooding" as the system is expected to pummel the region as a rare tropical storm, with the harshest impacts expected on Sunday into Monday.
Flooding rain from the storm will start to arrive well in advance of Hilary's core of stronger winds. Those winds could arrive as soon as Sunday morning, along with more prolific and dangerous rainfall, according to the National Hurricane Center.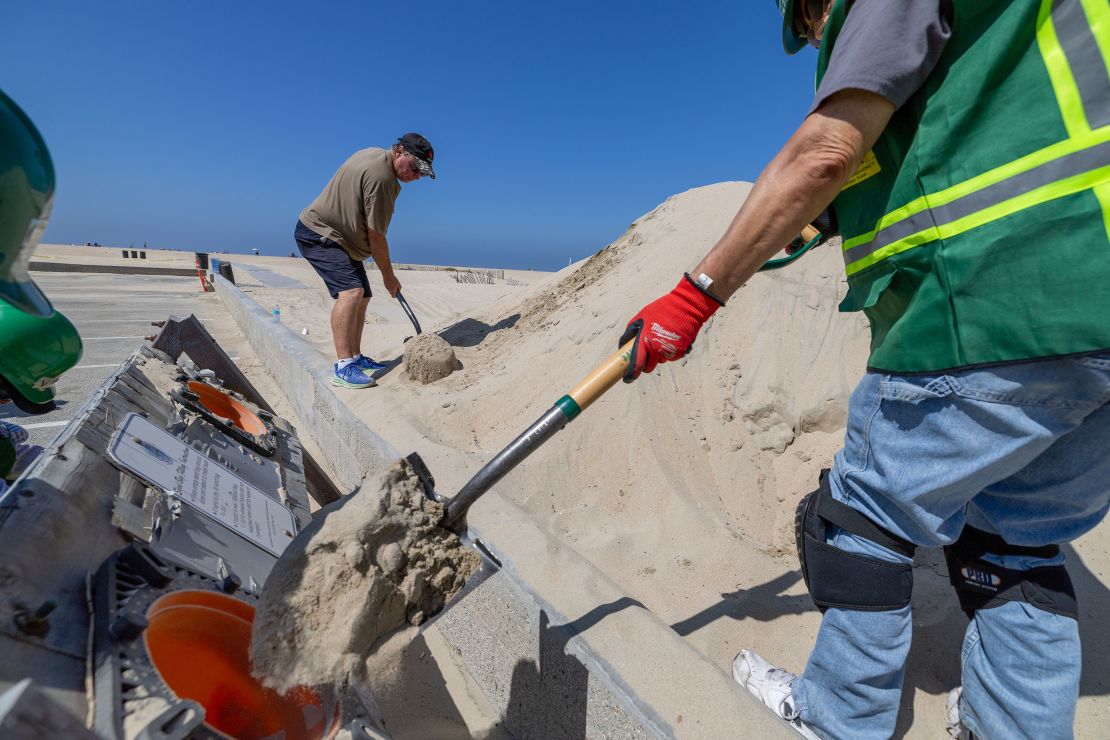 "Hilary has sped up a bit, along with a slight shift eastward in its track. This results in Sunday morning through Sunday evening being the time frame of most impact," the National Weather Service in San Diego said.
The threat has triggered California's first ever tropical storm warning extending from the state's southern border to just north of Los Angeles.
The Southwest is forecast to see heavy rainfall through early next week – with the most intense conditions on Sunday into Monday – as Hilary approaches.
Parts of Southern California and Nevada could see 3 to 6 inches of rain and as many as 10 inches in some places, the center said. Elsewhere, amounts of 1 to 3 inches are forecast.
While Hilary's core will pack a powerful punch, the NHC warned strong winds and rain will begin far in advance of its arrival.
"Preparations for the impacts of flooding from rainfall should be completed as soon as possible, as heavy rain will increase ahead of the center on Saturday," the hurricane center said.
The center of the storm is expected to hit San Diego Sunday afternoon, sometime between 3 p.m. and 6 p.m., executive director of the city's Office of Emergency Services Chris Heiser said at a Sunday news conference. "This is a large storm with a huge footprint and unlike what we usually see in San Diego," he said.
In anticipation of the storm, officials across the region have begun to prepare for perilous road conditions, downed power infrastructure and dangerous flood conditions.
Nevada Gov. Joe Lombardo announced Friday 100 state National Guard troops will be deployed to southern Nevada, which may see significant flooding.
President Joe Biden said in a Friday news conference the Federal Emergency Management Agency has preemptively positioned personnel and supplies to respond in Southern California or other parts of the region, if needed.
Southern California scrambles to prepare
If Hilary makes landfall in California as a tropical storm, it would be the first such storm to do so in the state in nearly 84 years, according to data from the National Oceanic and Atmospheric Administration.
Parts of Southern California face a high risk for excessive rainfall – also the first Level 4 of 4 threat to be issued for the area. This level of risk is exceptionally rare. From 2010 to 2020, high risks were issued on fewer than 4% of days per year on average, but were responsible for 83% of all flood-related damage and 39% of all flood-related deaths, research from the Weather Prediction Center shows.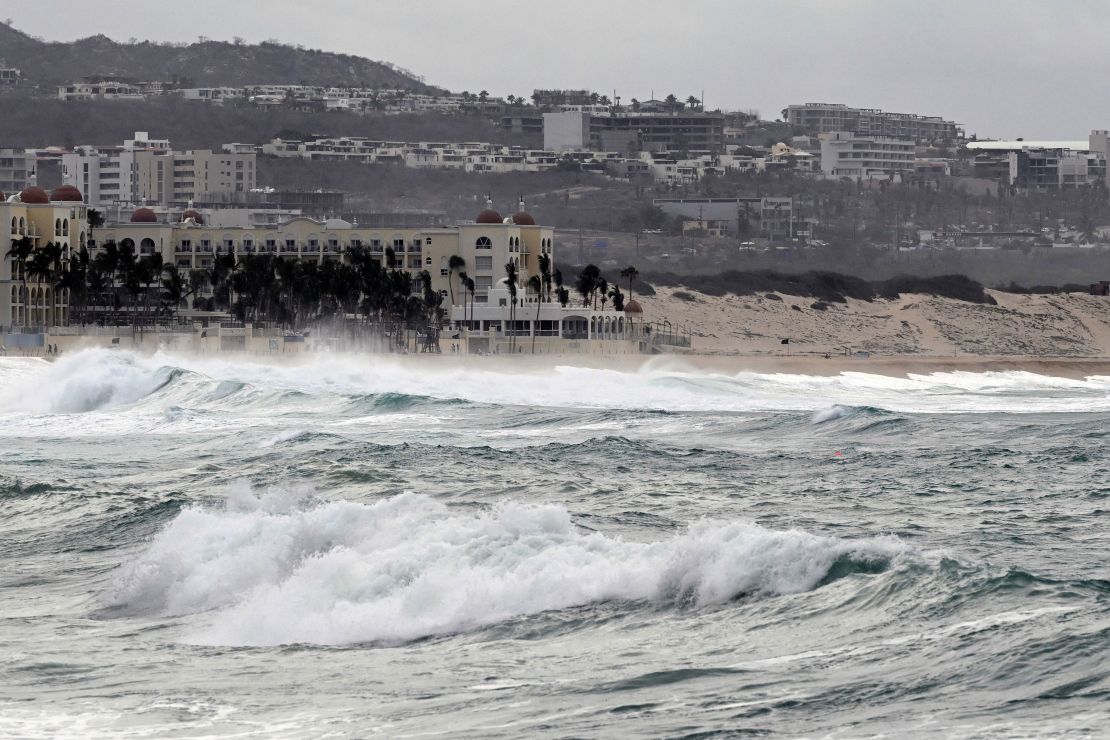 Nancy Ward, director of the California Governor's Office of Emergency Services, said Hilary "could be one of the most devastating storms that we've had hit California in more than a decade."
"Make no mistake," she said at a Saturday news conference. "This is a very, very dangerous and significant storm."
The state operation center is activated 24/7 to coordinate response operations and take resource requests across the southern part of the state to "ensure that no needs are unmet in their areas," Ward said.
First responders are also prepositioned across the southern part of the state to respond quickly, according to Ward.
The state has prepared water rescue teams, California National Guard personnel and flood fighting equipment ahead of Hilary's arrival, California Gov. Gavin Newsom's office said Friday.
Highway maintenance crews will also be staffed round the clock in order to aid in roadway safety, the governor's office said.
Electricity utility Southern California Edison – which serves more than 15 million people in the region – said Thursday Hilary is on track to impact much of its service area. The company said it is preparing to respond to outages but urged residents to gather supplies including flashlights, external battery chargers and ice chests.
Additionally, roadways may be closed "proactively" out of an abundance of caution to ensure safety, according to Tony Tavares, director of the Department of Transportation.
Brian Ferguson, deputy director of the Office of Emergency Services, told CNN Saturday the office is "all hands on deck" for Hurricane Hilary preparation. He said the office is particularly monitoring desert regions as they prepare for heavy rainfall and potential flooding.
"We're keeping a very close eye on our desert regions, east of San Diego and Los Angeles. Some parts of these areas may receive double their yearly amount of water in just a single day," he said. "Certainly, we are going to be watching very carefully for flash floods, mudslides and debris flows in that area, looking at the burn scars from fires that have happened in recent years."
The San Bernardino County Sheriff's department issued an evacuation warning for the communities of Oak Glen, Forest Falls, Mountain Home Village, Angelus Oaks, and Northeast Yucaipa. Visitors to Catalina Island, as well as residents with medical, access and functional needs, were "strongly encouraged" to leave the island ahead of the storm in a news release from the City of Avalon.
As the homeless community is particularly at risk for flooding dangers, officials in both Los Angeles and San Diego say they are performing outreach and offering temporary shelter. The Los Angeles County Sheriff's Department said it is also mapping out at-risk encampments and making aerial announcements about the storm.
"We hope that the storm does not cause any damage, and more importantly there is no loss of life," Los Angeles County Sheriff Robert Luna said in a Friday news conference. "But we will prepare for a worst-case scenario, not only to assist people here in our county, but if we are not impacted or affected, we will become a resource to other neighboring counties as needed."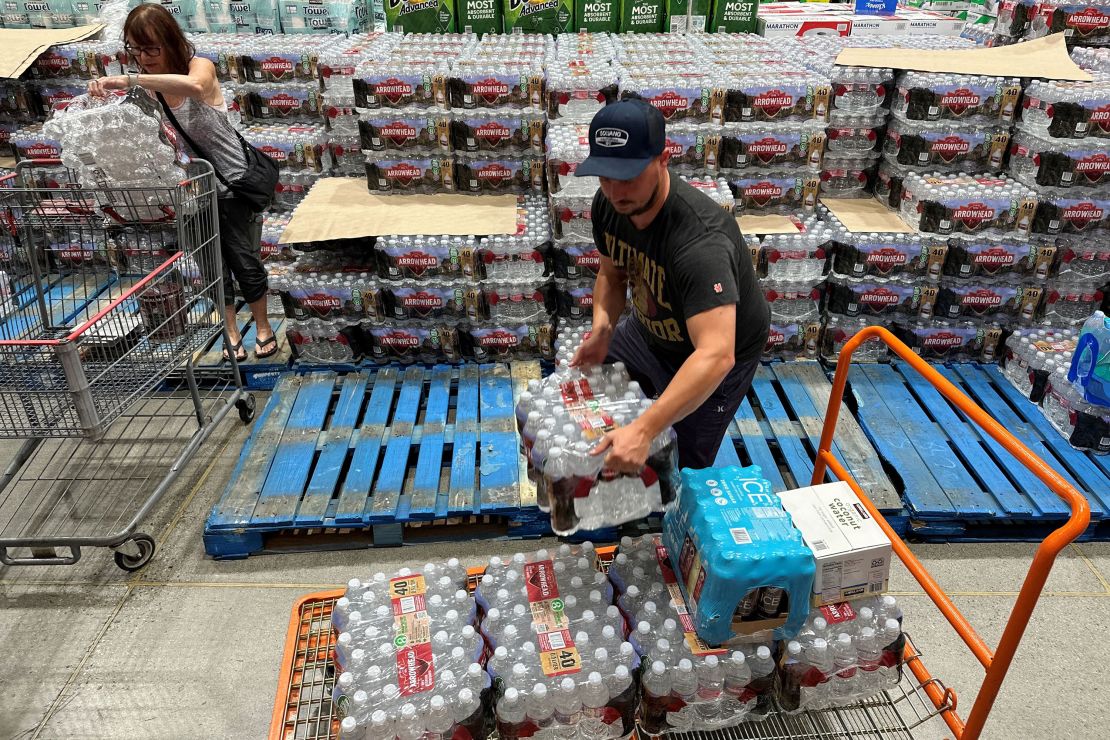 San Diego has also spent the last several days cleaning storm drains, clearing streets and readying equipment, Mayor Todd Gloria said Friday.
The storm threat also prompted Major League Baseball to overhaul its weekend schedule in the region, moving Sunday games hosted by the Los Angeles Angels, Los Angeles Dodgers and San Diego Padres to instead be split doubleheaders on Saturday. Major League Soccer matches for clubs LA Galaxy and LAFC on Sunday have been rescheduled to later dates.
Additionally, Los Angeles officials announced Saturday all the county's parks as well as aquatic centers, beaches, playgrounds, restrooms and trails will be closed Monday and Tuesday in anticipation of heavy rain and flooding. A Sunday concert slated to feature My Morning Jacket and Fleet Foxes at the Hollywood Bowl was postponed in coordination with the parks department.
CNN's Mary Gilbert, Kevin Dotson, Andy Rose, Taylor Romine, Alison Chinchar, Natasha Chen, Raja Razek, and Keith Allen contributed to this report.