In an episode of the latest season of the Amazon Prime series "Made In Heaven," a character named Pallavi Menke sits for an interview onstage at Columbia University.
Pallavi, a Dalit author and activist, is promoting a book she wrote about "coming out" as a member of a community that was long deemed "untouchable." She tells the audience how her grandmother was forced to clean toilets for a living, how her family hid their caste by changing their last name and how moving from India to the US helped her embrace the identity she was once ashamed of.
When Yashica Dutt saw the scene, she says it hit close to home — too close.
She, too, is a Dalit author and activist who grew up pretending to be upper caste. She studied at Columbia University. Her grandfather's first wife worked as a manual scavenger, cleaning dry excrement from people's toilets. In fact, her 2019 memoir, "Coming Out As Dalit," popularized the use of the term "coming out" to describe the experience of disclosing one's caste identity.
"It was so clearly me," Dutt told CNN of the character's backstory as detailed in that scene.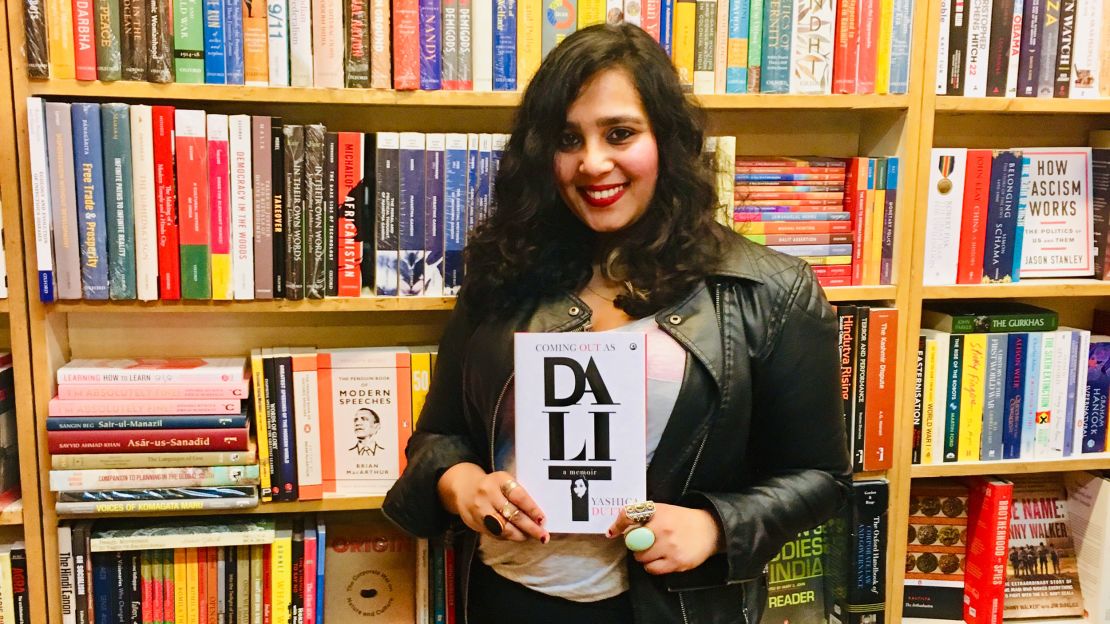 Pallavi's story diverges from Dutt's after the first few minutes of the episode. But to Dutt and viewers familiar with her work, her influence on the character seemed unmistakable. The director had even named her as the inspiration for the interview scene. So when Dutt reached the end credits and realized her name was nowhere to be found, she took to Instagram to voice her disappointment and request that she be formally credited.
The show's creators  responded with a statement saying the character of Pallavi is fictional and denying any claim that they appropriated Dutt's life or work.
But seeing what she views as her likeness used without proper acknowledgement, and the response from the "Made In Heaven" team, has tarnished what Dutt otherwise considers a watershed moment for Dalit representation on screen.
The episode is a powerful example of Dalit representation
"Made In Heaven," Zoya Akhtar and Reema Kagti's anthology drama series that explores modern Indian society through the story of two New Delhi wedding planners, has earned critical acclaim for its deft treatment of social issues since its release in 2019.
Each episode follows characters Tara Khanna and Karan Mehra — along with the staff of their wedding planning company Made In Heaven — as they plan the nuptials of a different couple. The first season took on such topics as dowries, class divisions and LGBTQ+ rights, while Season 2, which premiered on August 10, tackles themes including colorism, domestic violence and notably, inter-caste marriage.
India's caste system evolved over centuries into a rigid social hierarchy that is based on notions of purity, with those at the bottom of the hierarchy now known as Dalits. A person's caste is determined at birth, while the system is perpetuated through marriage practices that promote marrying within the same caste.
And though India formally banned caste discrimination in 1948 after attaining independence from Britain, caste-based prejudice remains pervasive in the country.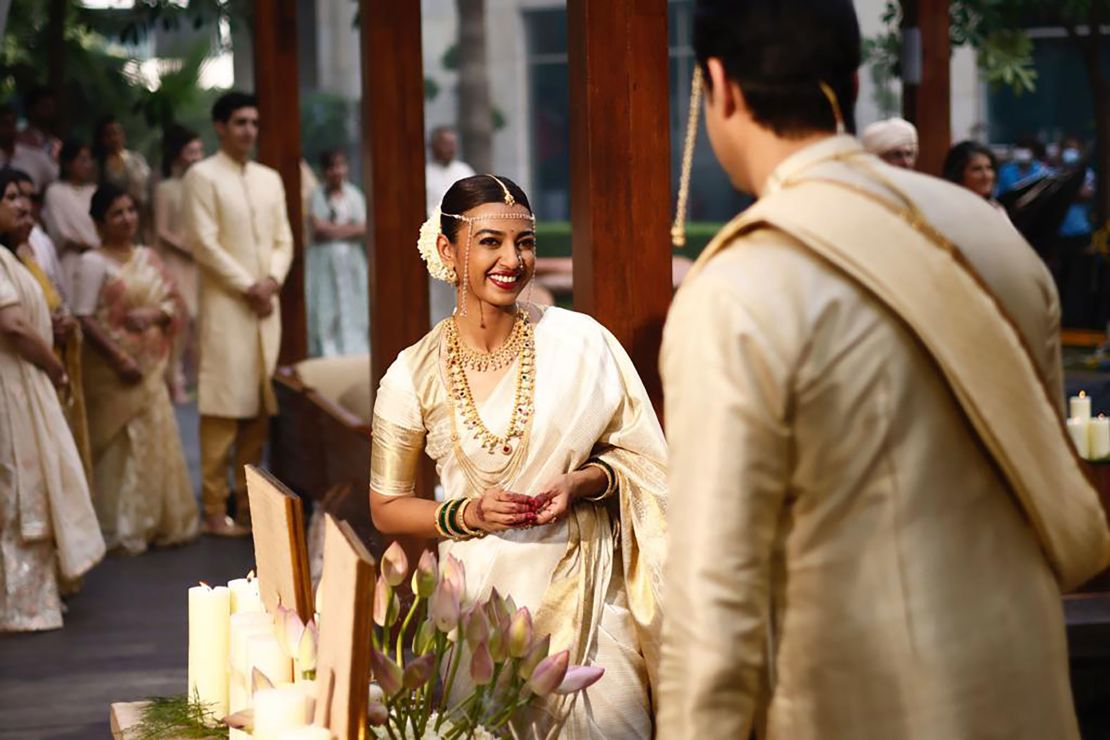 In episode five, the character Pallavi continues to assert her Dalit identity as she prepares to marry a man from a more privileged caste. When her soon-to-be in-laws pressure her and her fiancé to have a traditional Hindu ceremony, Pallavi suspects that they are trying to whitewash her caste identity and insists on a Buddhist wedding to ensure her background is also reflected.
The episode, directed by Neeraj Ghaywan, was widely praised for its unapologetic portrayal of Dalit identity and for its depiction of casteist attitudes among India's elite — even Prakash Ambedkar, grandson of the famed Dalit leader B.R. Ambedkar, is a fan.
Throughout the episode, Pallavi brushes up against how her choices to publicly embrace her caste have affected her brother and parents. She bites her tongue when her future in-laws backhandedly compliment her achievements, and tries to make her fiancé understand that the microaggressions she's experiencing aren't all in her head.
Dutt said she loved the episode and found it incredibly powerful. She also acknowledges that Pallavi's arc differs significantly from her own — Dutt isn't married, nor is she Buddhist.
"The character is me, but what they do with the character is not anything related to my life," she said. "But to viewers who don't know what 'Coming Out As Dalit' is, across the world, there is no way to trace that back to me. And that felt kind of a loss."
The show's creators have pushed back on Dutt's concerns
Even before Dutt demanded formal credit for her contributions, Ghaywan named her as one of several people who helped shape the episode.
"Thanks to @yashicadutt and her book (Coming Out as a Dalit) which made the term 'coming out' become part of the popular culture lexicon for owning one's Dalit identity. This inspired Pallavi's interview section in the episode," Ghaywan wrote on Instagram on August 12. He also included a photo of Dutt and the cover of her book as part of the post.
But on Thursday, the team behind "Made In Heaven" seemed to push back on the extent to which Dutt had inspired part of the episode.
The series' creators said that the phrase "coming out" has been used by legal scholar Sumit Baudh in the context of caste as far back as 2007, and that Pallavi's fictional book is a "hat tip" to several real books, including Dutt's. They added that they incorporated the detail of Pallavi's grandmother cleaning toilets because their research revealed that this was historically a common occupation for Dalits.
"We are deeply disturbed with the misleading reports and comments in context of author Yashica Dutt claiming formal credit for her 'contribution' to Made in Heaven, a show set around wedding planners and remarkable brides who challenge prejudices deeply ingrained in our society," reads a statement signed by Akhtar, Kagti, Ghaywan and writer Alankrita Shrivastava.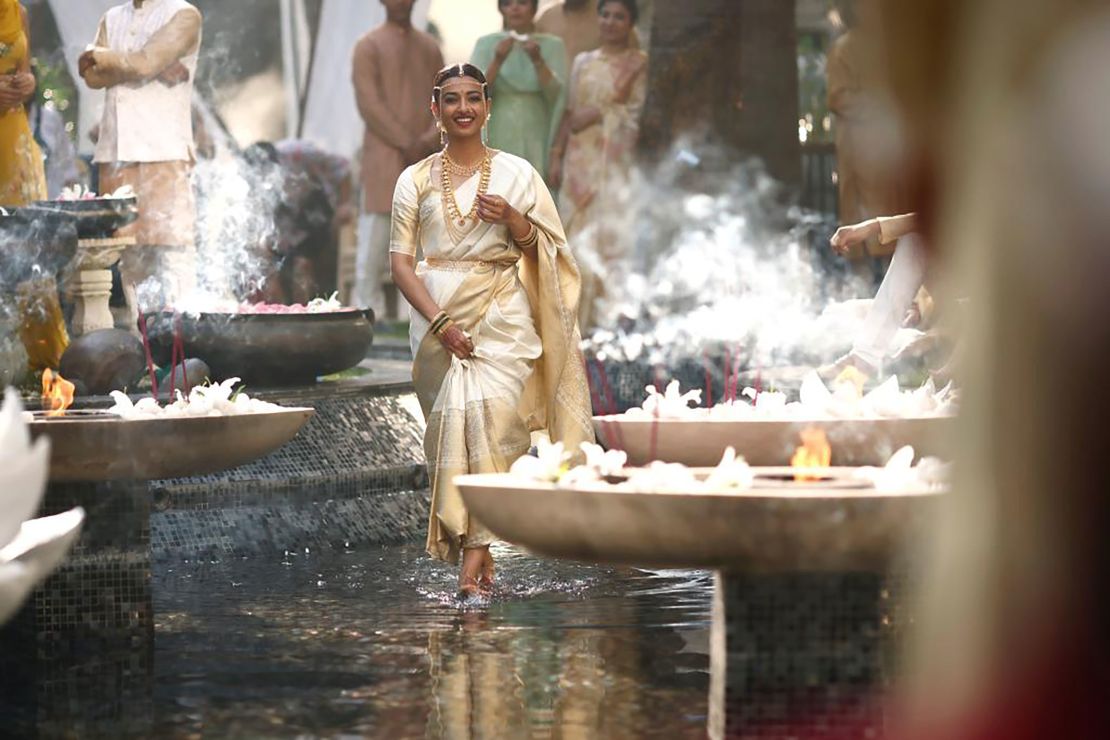 The statement goes on to point out that the character Pallavi is fictional and details the ways that her story differs from Dutt's.
It continues, "None of the above is drawn from Yashica Dutt's life or her book — 'Coming Out As Dalit'. We categorically deny any claim that Ms. Dutt's life or work was appropriated by us."
CNN has reached out to a representative for Akhtar, but has not heard back. We were unable to identify representatives for the rest of the creative team.
A representative for Prime Video India sent a statement to CNN saying: "Neeraj previously thanked Yashica for being an inspiration among many others. However, that does not mean Pallavi Menke is Yashica Dutt. In yesterday's statement from Neeraj and other creators, the distinction between drawing inspiration and appropriating someone has been duly clarified."
The dispute highlights power imbalances, Dutt says
The dispute raises longstanding questions around the nature of creative work: What exactly constitutes someone's likeness in a work of fiction? And what, if anything, do filmmakers and directors owe the people whose work informs their own?
Also at issue for Dutt are the power imbalances that persist today in the Hindi film industry and beyond.
She said her request for formal credit came from a place of respect and admiration for Ghaywan as one of the few publicly self-acknowledged Dalit filmmakers in Bollywood. His feature film "Masaan" (Fly Away Solo) and short "Geeli Pucchi" (Wet Kiss) were similarly groundbreaking in their depiction of caste dynamics.
Dutt said she believes the way the situation has unfolded has reinforced deep-rooted systemic issues around whose ideas are valued and whose are seen as ripe for the taking. In her view, the less power a person has, the easier it is to take their ideas without credit.
"The discomfort that we are seeing right now and the response that we've seen has a lot to do with how we expect marginalized people to behave when it comes to their work," Dutt said. "There is a history in our culture to just completely erase our contributions."
As a writer, Dutt said her ideas are her currency and her livelihood. In addition, she says speaking out about her caste has exposed her to online harassment.
So to see a version of herself in a show on one of the largest streaming platforms — without having received credit or compensation — feels unfair, she said.
"As a journalist and as a writer, ideas are how I survive," she said. "If I'm not credited and they've made money on top of that, then that's not okay."
So even though Ghaywan's Instagram post acknowledged her influence on the character Pallavi, Dutt wants the team behind "Made In Heaven" to go a step further and give her what she feels is her due: a formal credit in the show and compensation..
"I gain no pleasure from doing this. I still stand by my belief that this is a really good episode. It is a very powerful moment for Dalit representation," she said. "But I cannot stand by and get steamrolled and see my likeness appear on the screen without that being represented or credited in the rightful way."