Editor's Note: David M. Perry is a journalist, historian and co-author of "The Bright Ages: A New History of Medieval Europe." He is the associate director of undergraduate studies in the history department of the University of Minnesota. Subscribe to his newsletter Modern Medieval. The views expressed here are those of the author. View more opinion on CNN.
Arguably the least interesting thing about Leonard Bernstein — the legendary conductor and composer now being played by Bradley Cooper in an upcoming Netflix biopic called "Maestro"— was his nose.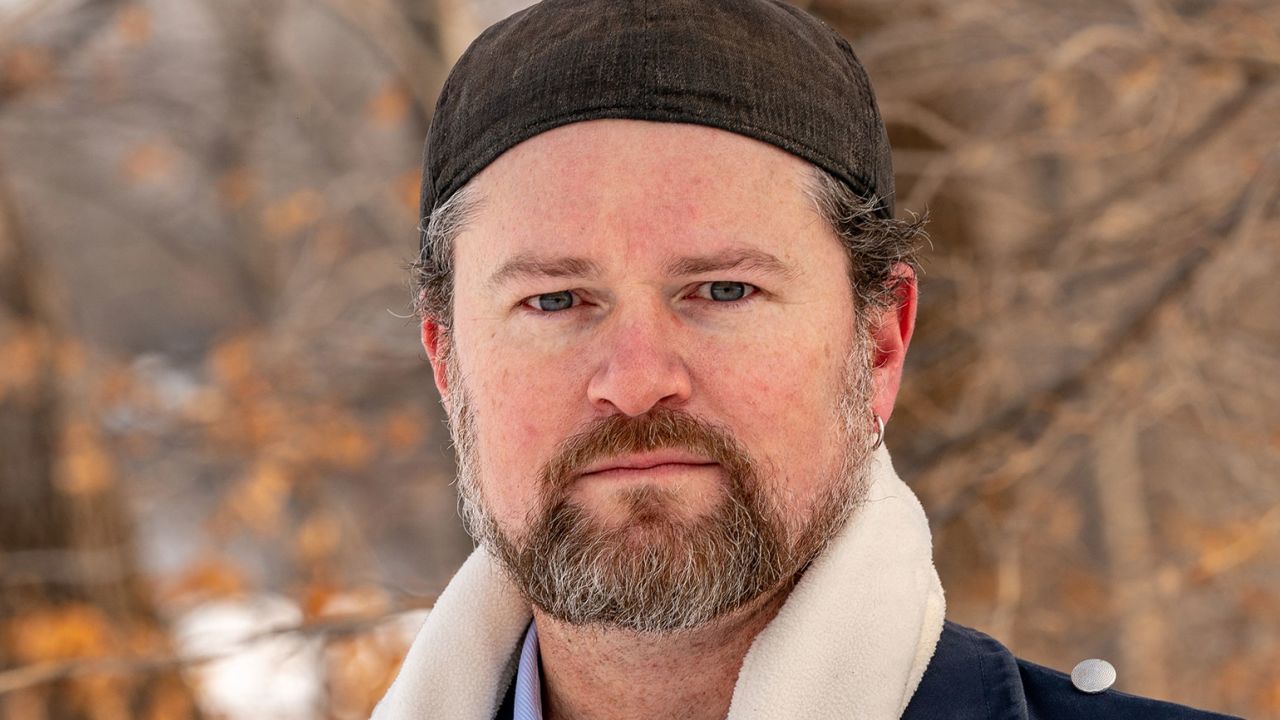 Bernstein wrote symphonies, musicals (his best known is "West Side Story") and film scores, labored throughout his life to make classical music accessible to broader audiences and took public stances on important human rights issues of the day. The film focuses on his relationship with his wife, Felicia Montealegre (played by Carey Mulligan), a Costa-Rican American TV star, and the complexities of that marriage given Bernstein's sexual relationships with men.
It's a good, if fraught, story that's well worthy of a thoughtful adaption. Unfortunately, Cooper, who also directed and produced the film, apparently decided that in order to play Bernstein properly, he needed to wear a big prosthetic schnozz.
Although there was some notice of the nose when stills were released a year ago, the new trailer released Tuesday has sparked one of those predictable internet storms around issues of representation, with calls for absolute moral clarity on why the prosthetic is a deplorable act of antisemitism and the dismissal of such concerns as out of line or missing the point.
This controversy leaves me yearning for a more nuanced position, one that empowers individuals without requiring fealty to anyone else's dogma. Why can't we acknowledge that each of us might have a reaction to Cooper's prosthetic — or to any act of representation of people with whom we personally identify — and that's ok. It's ok to be offended, to feel a certain way. It's ok if someone else feels differently.
Let's state two facts. Cooper is not Jewish. Bernstein in fact had a pretty big nose. However, any non-Jewish person putting on a fake nose in order to portray a Jew is colliding with a grim history. Images of Jews with big noses have been associated with some of the most virulent anti-Jewish stereotypes since the later Middle Ages, according to art historian Sara Lipton, author of "Dark Mirror: The Medieval Origins of Anti-Jewish Iconography."
In more recent times, the hook-nosed Jew is a feature of antisemitic memes that proliferate across the internet, including all-too-often in my email inbox and social media mentions. Bernstein's children have defended Cooper's portrayal, in part by writing in a joint statement that the critiques were "disingenuous attempts to bring a successful person down a notch — a practice we observed all too often perpetrated on our own father."
While I'm glad they like the film, I'm sorry that they feel such critiques are "disingenuous." They don't get to decide for me how I get to feel about it, any more than I get to tell them to stop supporting the film about their dad.
I've never been especially bothered by non-Jews playing Jews in film and TV. When I wrote about Amazon Prime's "The Marvelous Mrs. Maisel" in the spring, I talked about how the show made me feel good, how I didn't mind that most of the lead actors were not Jewish, but that it's all right if other people were turned away from the show by the casting choices.
I am interested in stories that feel authentic ("Maisel" has a certain kind of authenticity that reminds me of my grandparents, long residents of Greenwich Village, even if it's a comedy, not historical drama) and while I like to see accurate casting, it's not my first priority. But if it bothers you that Cooper isn't Jewish, isn't gay or bisexual or that Mulligan isn't a Latina (it bothers a lot of people, quite reasonably!), that's a good reason for you not to watch "Maestro."
For me, I know I will be unable to see the movie without thinking constantly about Cooper's fake nose, and that's reason enough for me to not want to start streaming.
But I'm not claiming that my distaste places me on some kind of moral high ground over those who think it's no big deal. I think we can and must discern between Cooper's nose prosthesis and, for example, the virulent antisemitism embedded in the works of beloved children's author Roald Dahl. Dahl explicitly identified as an antisemite and spread some of the most vile ideas about Jews (the blood libel) in his works.
There's a difference between an unfortunate (in my view) artistic choice and deliberate bigotry. I don't want to watch "Maestro." I don't really care whether you do, so long as you respect my feelings.
I don't think you or your kids should read Dahl, and I'm not keeping his books in my house. But if you make a different choice, I do believe you owe it to all of us to have frank and open conversations with your family about what Dahl's antisemitism signifies in a world where hate is on the rise.
Get Our Free Weekly Newsletter
I want to be able to have these conversations in part because arguing about film and TV can be fun. I definitely belong to the "two Jews, three opinions" school of debate. But also because representations shape reality.
Lipton, the medieval art historian, has argued that it's the depiction of Jews as physically recognizable (mostly by wearing "eastern" hats) in art that led to the perpetuation of Jewish dress codes such as the mandatory wearing of a yellow star in the 13th century.
You cannot have a non-Jewish actor putting on a fake nose in order to play a Jew and not at least pause for a moment to consider the history. After that pause, though, in this case, I think it's pretty much up to you whether or not you still want to press play.