At least 10 people have died after a charter plane crashed onto an expressway north of Kuala Lumpur on Thursday.
The plane, carrying six passengers and two flight crew, departed from Langkawi International Airport and was headed to Sultan Abdul Aziz Shah Airport, the Civil Aviation Authority of Malaysia said in a statement.
"First contact made by the aircraft with Subang Air Traffic Control Tower was at 2.47 p.m. [local time (2.47 a.m. ET)] and landing clearance was given at 2:48pm," according to the statement. At 2.51 p.m. local time, the "Control Tower observed smoke originating from the crash site but no mayday call was made by the aircraft," the statement added.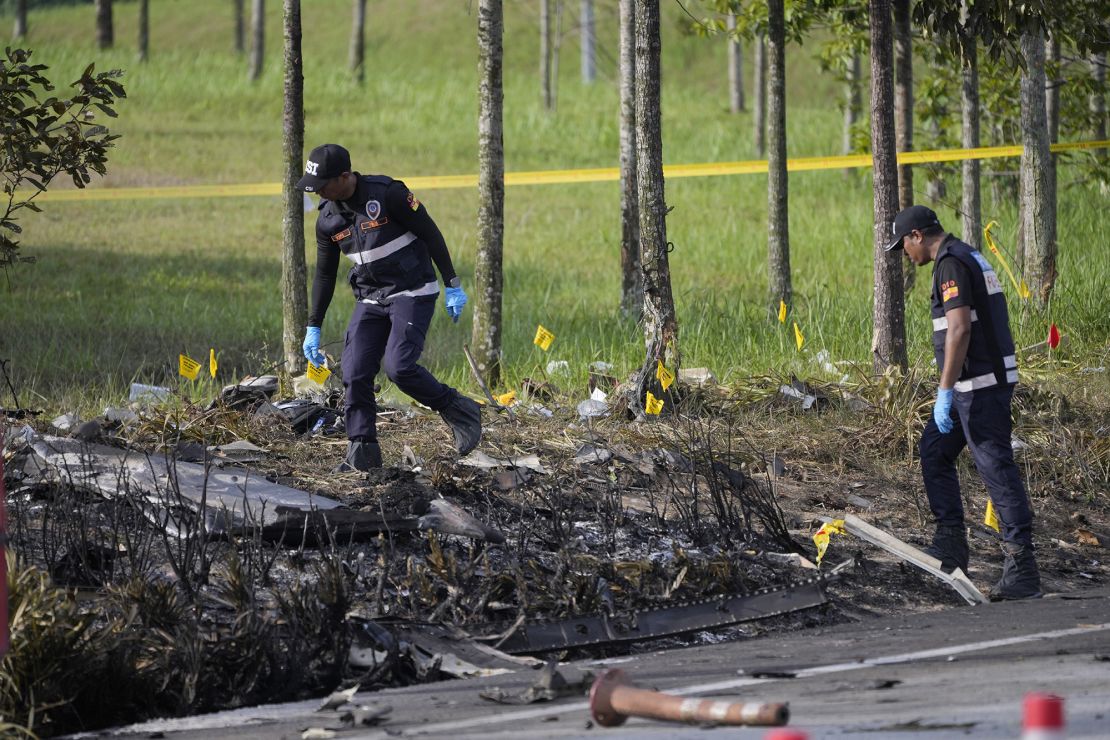 The plane crashed into a car and a motorcycle, each carrying one individual, reported state newspaper Berita Harian, citing Selangor Police Head Hussein Omar Khan.
"Forensic personnel are in the process of collecting the remains and will bring them to the Tengku Ampuan Rahimah Hospital in Klang for a post-mortem examination and identification process," Khan said, according to the state newspaper, adding that the Ministry of Transport will conduct an investigation.
Transport minister Anthony Loke said investigations were ongoing.
"No one survived the crash," he said at a press conference. "Victims (on the road) will also still need to be identified, will update in due time. Forensic confirmation needs to be taken."
Videos and images of the scene taken by Malaysian media showed a burnt section of the highway cordoned off, with smoke in the air.