Four divers who went missing Sunday south of Cape Fear, North Carolina, have been rescued by the United States Coast Guard and the US Navy, officials said.
The divers were found around 12:45 a.m. Monday after a Coast Guard C-130 from Air Station Elizabeth City saw a strobe light in the water flashing an SOS signal, US Coast Guard 5th District spokesperson Jonathan Lally told CNN.
The C-130 crew launched a life raft from the back of the plane to the divers, and the Coast Guard coordinated with a ship to pick them up until a Coast Guard boat could get there, Lally said.
The divers were rescued about 46 miles southeast of the Cape Fear River in North Carolina, USCG Mid-Atlantic said. They had no reported injuries, Lally said.
The divers were brought back to the Coast Guard Station Oak Island around 6:10 a.m. They underwent a medical screening before they were reunited with friends and family, Lally said.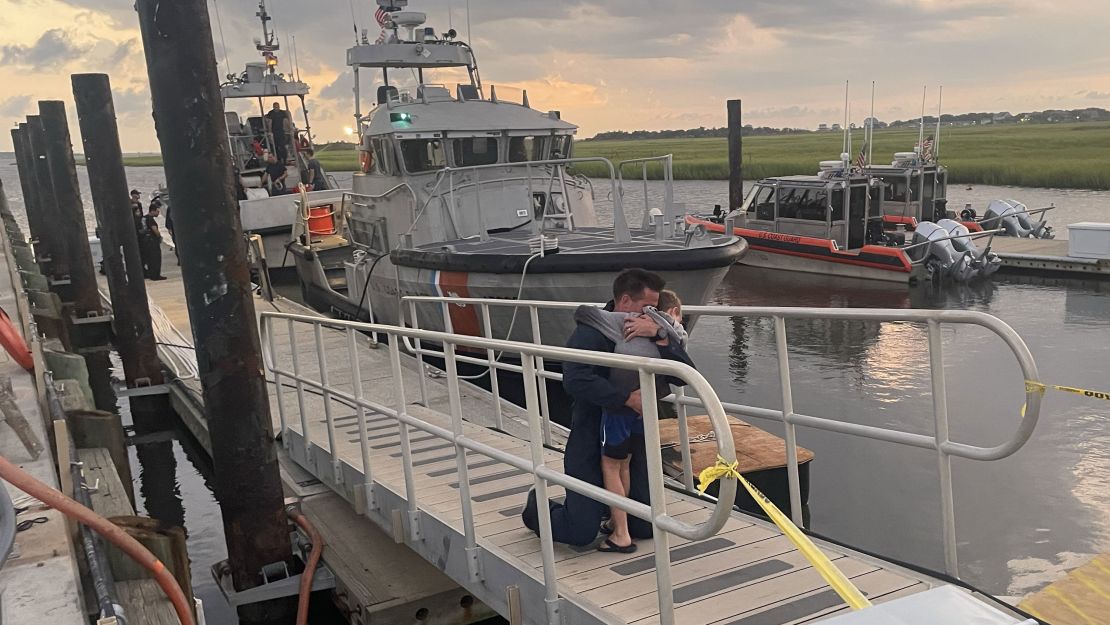 The four men went diving from a recreational boat about 63 miles east of Myrtle Beach, South Carolina, around noon Sunday, a release from the US Coast Guard said.
Rescue crews searched for them by boat and aircraft, with an MH-60 Jayhawk helicopter aircrew, a HC-130 Hercules aircraft crew and several vessels involved in the search, the Coast Guard said.
The search took place about 50 miles south of Cape Fear, according to the Coast Guard. Cape Fear is near the southeastern part of North Carolina and is about 70 miles north of Myrtle Beach.
CNN's Amanda Jackson and Holly Yan contributed to this report.