Better cancer treatments, advances in longevity, groundbreaking medicines and vaccines: these are just some of the potential prizes on offer in an emerging global race to advance the biosciences.
And China has been pouring billions of dollars into its efforts to become the preeminent force, with experts claiming its massive population of 1.4 billion people can provide a treasure trove of data.
Vast amounts of this data already exists in biobanks and research centers around the country – but the government is now launching a "national genetic survey" to collect information about and assert more oversight over these resources, say experts.
In recent years, authorities have also been tightening controls around foreign access to this data – in contrast to the many Western nations that have pledged to open up information for global sharing.
The national survey and restrictions on foreign access are part of new regulations on China's genetic resources, which came into effect in July.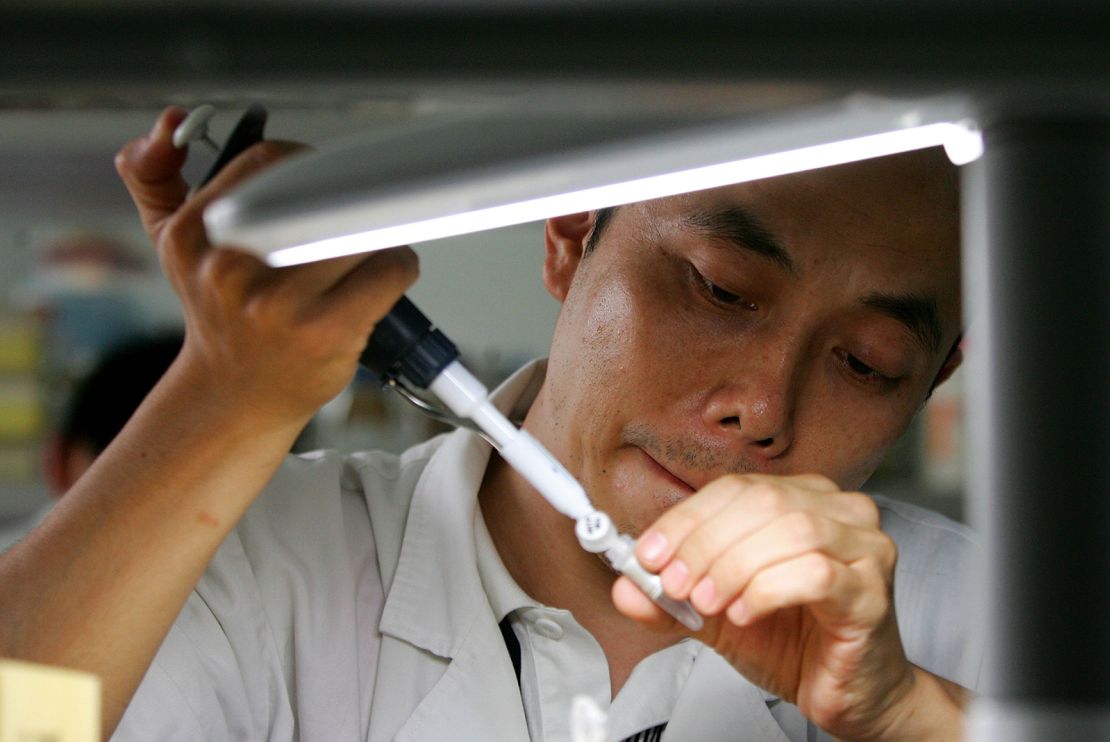 However, some experts have warned that this genetic hoarding could make global research cooperation more difficult – and potentially backfire on China.
"The government wants to have a very tight hand in this area as they realize this has a huge economic potential, but … China needs international collaboration to realize that potential," said Joy Y. Zhang, director of the Centre for Global Science and Epistemic Justice. Zhang attended consultation meetings during the drafting of the new regulations.
"Currently you're just having a gold mine right at your door, but you actually don't know how to mine it," she said.
The biosciences boom
There's a lot at stake: the genetic building blocks that make up our bodies could unlock discoveries with wide-ranging effects, from health care and the economy to national defense and biosafety.
In recent years, Chinese scientists and authorities have emphasized how genetic material could be useful in studying and treating diseases; developing pharmaceuticals and medical devices; and in better understanding how birth defects are formed or how genes contribute to a person's longevity – particularly important given China's looming demographic crisis as its birth rate falls and workforce ages.
And the country's genetics could offer a "strategic resource and a treasure trove," thanks to the sheer number of people and its "healthy and long-lived populations," officials have claimed – though scientists caveat that each country's genetic population is valuable in its own way.
Reflecting this heightened focus, new research centers have popped up in various parts of China, with publicly listed biopharma companies worth hundreds of billions of dollars. In 2015, the government said its database was the world's largest, with some 44 million entries, according to Chinese academics.
The ruling Communist Party has thrown its support behind the boom, identifying biotechnology as one of the "strategic emerging industries" the country will focus on developing in the government's latest five-year policy plan.
"China has amassed the largest genomic holdings of anywhere in the world," Anna Puglisi, director of biotechnology programs at Georgetown's Center for Security and Emerging Technology, told a US Senate hearing on national security in 2021.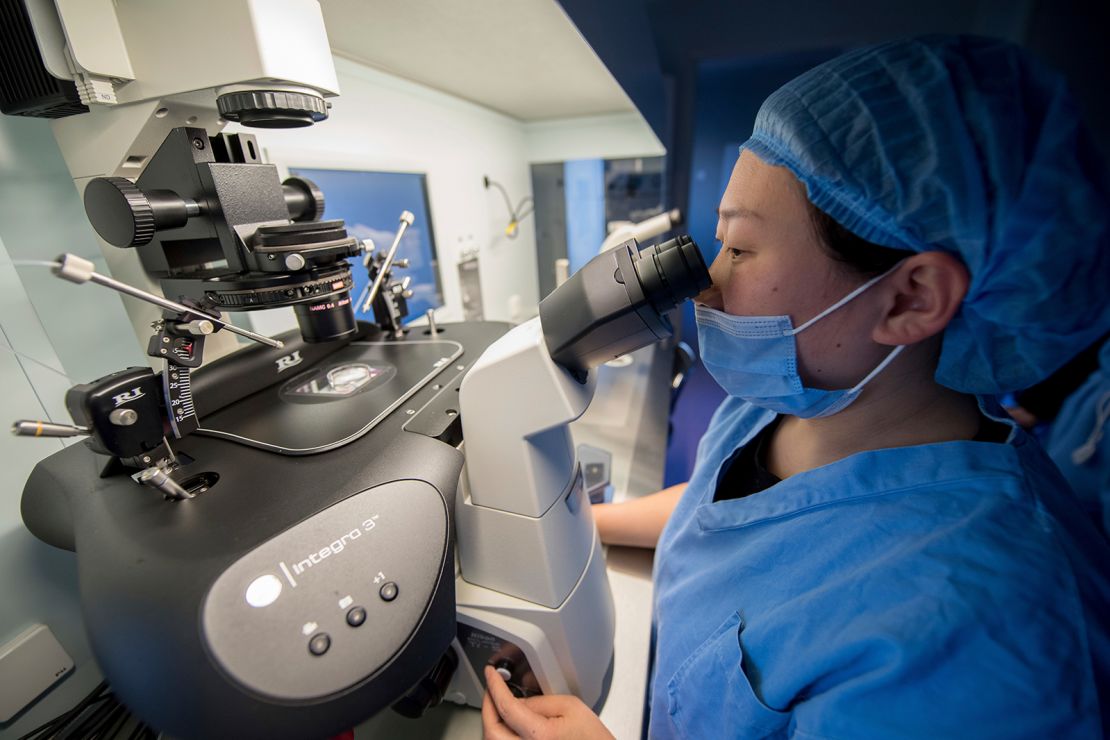 Understanding what genes do is "one of the most important questions in the next generation of both medicine and also biological research," Puglisi added. "Access to that kind of data, both their own and from other places in the world, gives them an advantage in figuring out some of those problems."
There are signs the United States – China's longstanding rival in technology, regional influence, military might and economic power – is feeling the pressure. Several reports from think tanks and research groups warn that the US risks losing its competitive advantage.
But others say it could take years yet for that gap to close. And, Zhang said, the disorganized, scattered nature of China's existing databases poses a challenge – one the government is now attempting to tackle.
The national genetic survey
Biobanking in China – meaning the collection of biological samples – is still "very fragmented," and in an "embryonic stage," said Zhang.
For starters, it's difficult to share data even domestically, such as trying to access data banks in different provinces with separate jurisdictions, she said. Furthermore, many smaller institutions don't have the proper infrastructure to curate, identify and store genetic material in a way that makes it "usable in scientific research."
"Running a biobank costs a lot of money, and not being able to use the data or material that's been collected is a waste of resource," she said.
China is hoping to take better stock of this data with the recently enacted rules, which expand upon a previous set of regulations introduced in 2019. One of the biggest developments includes the outlining of a "national survey of human genetic resources," which aims to centralize and standardize existing data, from institutes and research centers, said Zhang.
The survey will be held every five years, with provincial authorities compiling information in their regions then submitting it to the national science ministry, according to the new rules. The rules place emphasis on "important genetic families" and residents of "specific regions," such as people with hereditary diseases or "special physical characteristics or adaptive traits."
But the rules published are vague, with few specifics on the scope or methodology of this survey, including what kinds of institutions or data will be included.
Katherine Wang, a partner at global law firm Ropes & Gray who focus on life sciences, said the science ministry hadn't yet specified the "contents or areas of focus of this exercise."
However, she said, the survey would likely "involve analysis of data already captured by the (ministry)," such as information on important genetic pedigrees submitted by "organizations and individuals" – as well as "newly collected data."
The ministry will likely create a "catalogue of important genetic pedigrees" and conduct security reviews of the outbound transfer of relevant data, Wang added.
The passing of the rules come alongside questions how to protect individuals' privacy in the age of biodata, especially in a country with heavy digital surveillance.
The regulations assert that the collection of genetic resources in China will respect the "privacy rights" of their donors, come with "written informed consent," and comply with an ethical review.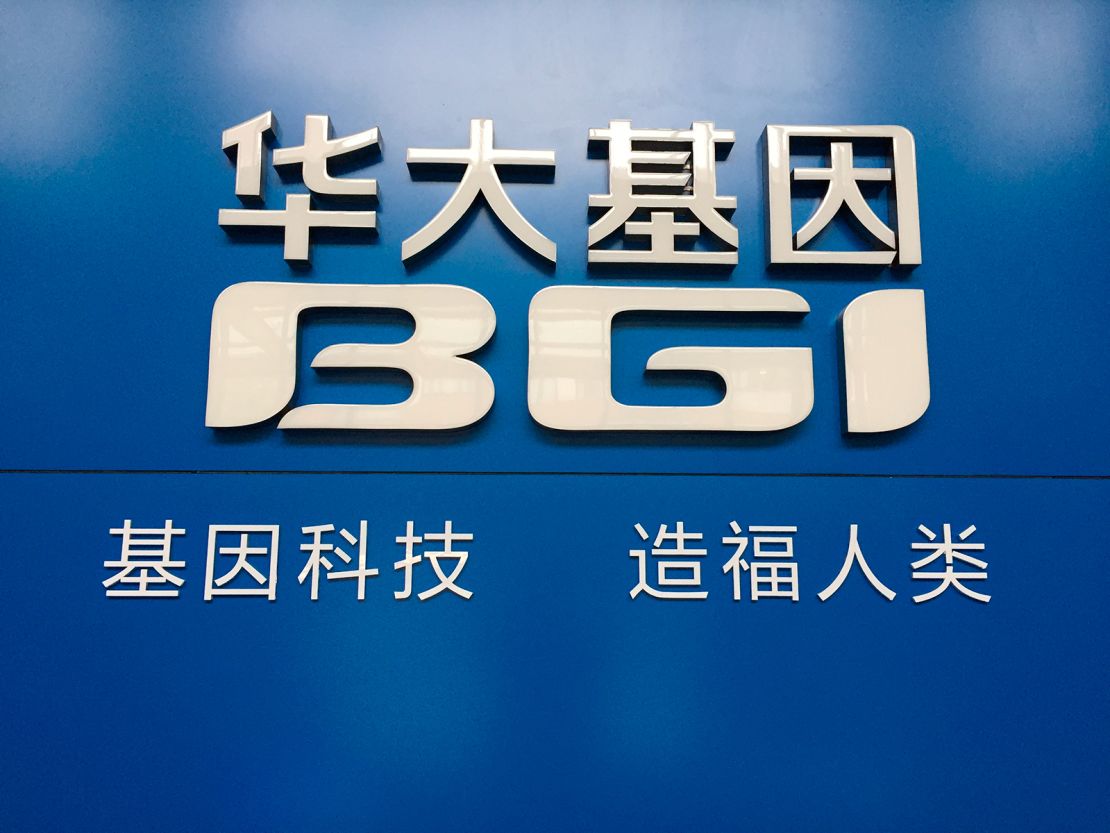 But several recent incidents have highlighted the risk of data breaches.
For instance, a massive online database with the personal information of up to one billion Chinese citizens was left unsecured and publicly accessible for more than a year – until an anonymous user offered to sell the data in 2022.
There have also been longstanding concerns from the international community about China's use of genetic data in policing – especially after reports that authorities were collecting DNA samples and other biometric data from millions of residents in the far-west region of Xinijang, home to the Muslim Uyghur community and other ethnic minorities. China has long faced accusations of human rights violations in Xinjiang, which it has repeatedly denied.
But these concerns aren't new – and the national genetic survey seems to be geared more toward scientific research than other purposes, several experts agreed.
"The government has always had the intention to have better visibility over important genetic pedigrees and important genetic resources concerning minority races," said Wang. "So in this context, I think the survey is trying to provide a tool or means for the government to establish that visibility."
CNN has reached out to the Ministry of Science and Technology for comment on its privacy protection measures.
The human genome has finally been decoded. Here's why this discovery is a game changer
Cracking down on foreign usage
With DNA increasingly seen as a valuable natural resource like oil or land, China is keen to protect its people's genes – to the alarm of some scientists who fear the loss of international collaboration.
The initial 2019 regulations forbade foreign entities from collecting Chinese genetic material or providing that material abroad, largely to prevent them from using it for "typical commercial purposes" such as genomic sequencing services, Wang said.
Though research collaborations like clinical studies are still allowed, they face much tighter scrutiny, with "foreign parties" and their Chinese partners required to notify the authorities and receive governmental approval – with the new regulations including additional details on this process and stipulations for mandatory security reviews in certain circumstances.
The changes come alongside an increasing emphasis on national security under Chinese leader Xi Jinping, with Beijing ramping up laws across a range of priority concerns from counter-espionage to biosecurity.
The approach on human genetic resources is so stringent it "basically grants exclusive access to Chinese nationals based in China to conduct this research," said Zhang, the global science center director.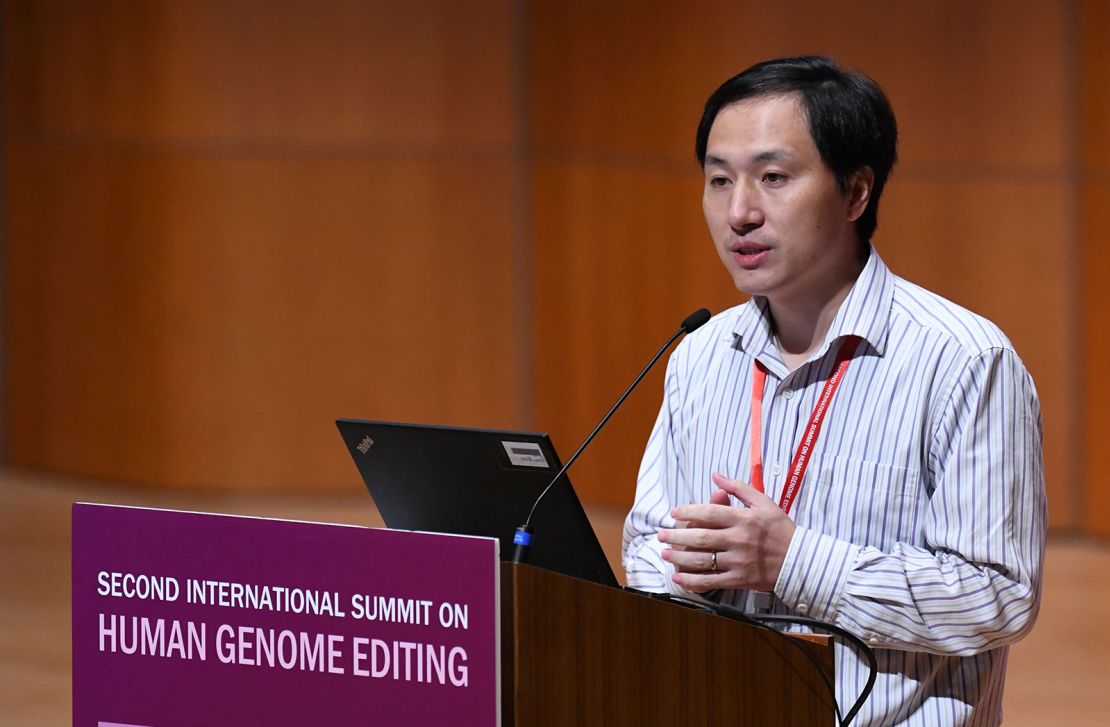 There are a few reasons for this approach.
Officials have said tighter restrictions are necessary to prevent "the illegal outflow" of Chinese genetic material – perhaps reflecting the lingering impact of an infamous case near the turn of the century, when a Harvard scientist was accused of collecting genetic samples from poor Chinese farmers without proper informed consent, Zhang said.
Other unethical examples cited by Chinese authorities include He Jiankui, the Chinese scientist who was widely condemned after creating the world's first gene-edited babies in China in 2018.
But China has another motive, too: establishing what some experts call "genomic sovereignty," meaning full control of the genetic material within their country.
While many other countries also have laws regulating the use and transfer of their population's genetic material, few are as strict as China's.
For instance, the UK Biobank, a database supported by the government's National Health Service, provides anonymized genetic data from UK residents to "researchers around the world who use it to make new scientific discoveries," according to the biobank's site.
Similarly in the US, the government agency National Institutes of Health (NIH) runs a database of genomic information generated by NIH-funded research – which eligible scientists around the world can apply to access. The NIH website calls genomic data a "critical shared resource," adding that the "timely sharing of research results can accelerate discoveries" benefiting the wider scientific community.
By contrast, Zhang said, "China seems to have adopted the exact opposite approach … China is closing things down, it just wants to keep everything domestic and looking inward."
CNN has reached out to the Ministry of Science and Technology for comment on these data-sharing concerns.
This could have broader implications for scientists' ability to work with international peers – with US-China collaborations already plummeting thanks to worsening political tensions, and Chinese researchers' isolation during the Covid-19 pandemic. All this could ultimately hinder China's own hopes to break boundaries and rise above the competition.
"Chinese life sciences is a major power in the world, but is not yet a superpower. In a lot of cutting edge areas it still relies on international collaborations," Zhang said.
Scientific advancement today looks very different from just a few decades ago, she added: "Nowadays we're talking about big data, we're talking about mining the data. And in this context, restricting access will only be harmful to China."