Covering the same terrain as "Dopesick" in too-precious fashion, "Painkiller" is a semi-fictionalized look at the opioid crisis and how Purdue Pharma cashed in on OxyContin at the expense of those who became hooked on the drug. Yet the tonal excesses and wild dramatic devices undermine this Netflix limited series in a way even its sobering opening sequences can't salvage.
Those opening scenes, with each of the six episodes featuring an actual person who lost a loved one to OxyContin addiction, are presented as disclaimers, noting that while the series is fictionalized, their grief and pain is real. It's a stark reminder of the real-world toll of these events, while serving the dual purpose of providing cover for "Painkiller" to take off in misguided and over-the-top directions.
The real-life figure at the center of the series remains Purdue's Richard Sackler (here played by Matthew Broderick), who put the billions that would come from prescribing ever-higher doses of OxyContin ahead of everything else. Many of the other key characters, meanwhile, are composites, such as Uzo Aduba as a driven investigator with personal experience regarding the cost of addiction, and Taylor Kitsch as an ordinary guy whose back injury leads him down a desperate rabbit hole of prescribed pain management that proceeds to ruin his life.
A fourth key strand involves a young sales rep (West Duchovny) recruited by a seasoned hand (Dina Shihabi) in the art of coyly manipulating (mostly male) doctors to prescribe OxyContin, reflecting the naked greed at work and prompting Uduba's character to deliver a particularly timely insult by derisively labeling Purdue's fleet of model-pretty operatives "Malibu Barbies."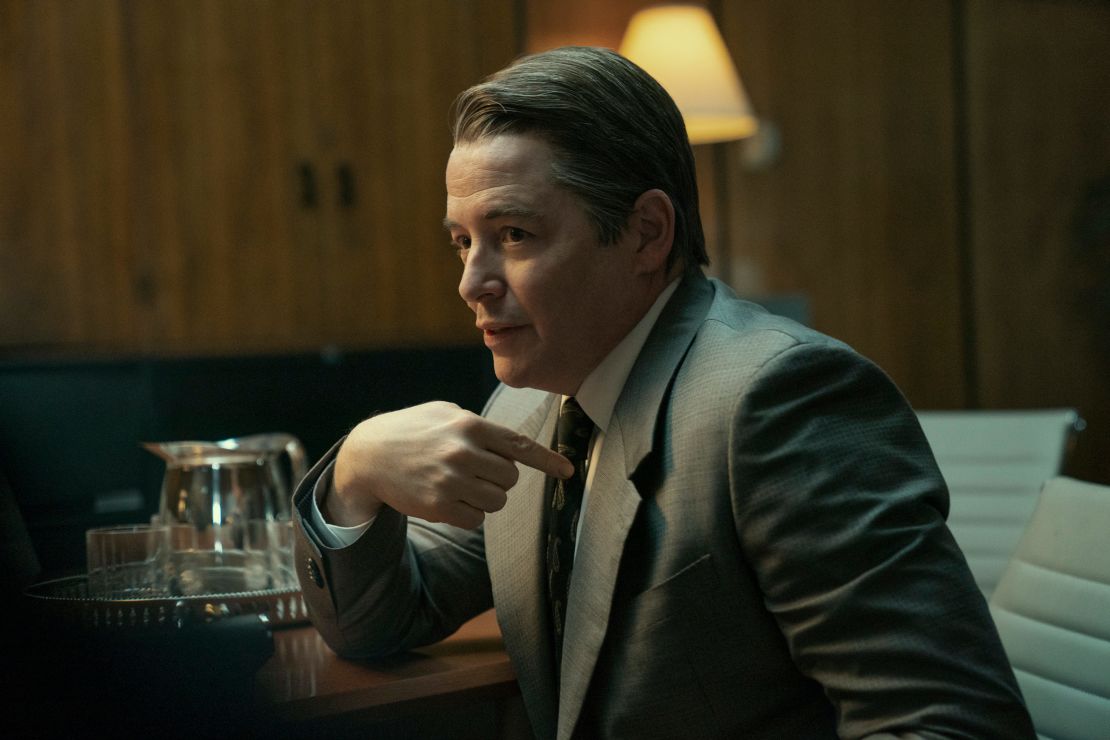 Adapted from a book and New Yorker article about the Sackler empire and the collateral damage upon which it was built, "Painkiller" zeroes in on the corruption permeating the system. An inconvenient federal regulator, for example, is first charmed, then wooed and finally, when nothing else works, hired, a lesson in the maxim "Money talks."
At the same time, the writing keeps injecting the narrative with escalating doses of absurdity and heavy-handed morality. That includes, in arguably the worst flourish, depicting Sackler engaging in long conversations with his deceased uncle (Clark Gregg), who basically counsels him in the art of ruthlessness when it comes to putting profits ahead of people.
Despite being blessed by a production team that includes Eric Newman ("Narcos"), director Peter Berg (reunited with Kitsch from "Friday Night Lights") and documentarian Alex Gibney (who produced the 2021 HBO documentary "The Crime of the Century" about this topic), "Painkiller" finally squanders that creative pedigree.
The fallout from OxyContin, and the efforts to force Purdue and the Sacklers to face consequences for their actions, is certainly vast enough to accommodate multiple projects, so just getting there after the Emmy-nominated "Dopesick" isn't the issue.
But while "Painkiller's" creative shortcomings don't make that fallout any less significant or sickening, unlike those sales reps, the slick packaging here isn't enough to close the deal.
"Painkiller" premieres August 10 on Netflix.