Netherlands star Lineth Beerensteyn says she was delighted by the US' early elimination from the Women's World Cup following Sunday's penalty shootout defeat to Sweden.
The US beat the Netherlands 2-0 in the final four years ago to win a second successive title but was halted in its quest for an unprecedented 'three-peat' by the Swedes in the round of 16.
"The first moment when I heard that they were out, I was just thinking: 'Yes! Bye!'" Beerensteyn told reporters ahead of the Netherlands' quarterfinal match against Spain.
"Because from the start of this tournament, they had already a really big mouth – they were talking already about the final and stuff.
"I was just thinking: 'You first have to show it on the pitch before you are talking.'"
Having previously finished on the podium of every Women's World Cup, the last-16 defeat was the US' worst ever performance at a tournament.
Two-time World Cup winner Megan Rapinoe, who has played in her last World Cup, said her penalty miss was "like a sick joke," while teammate Julie Ertz said the defeat "absolutely sucks."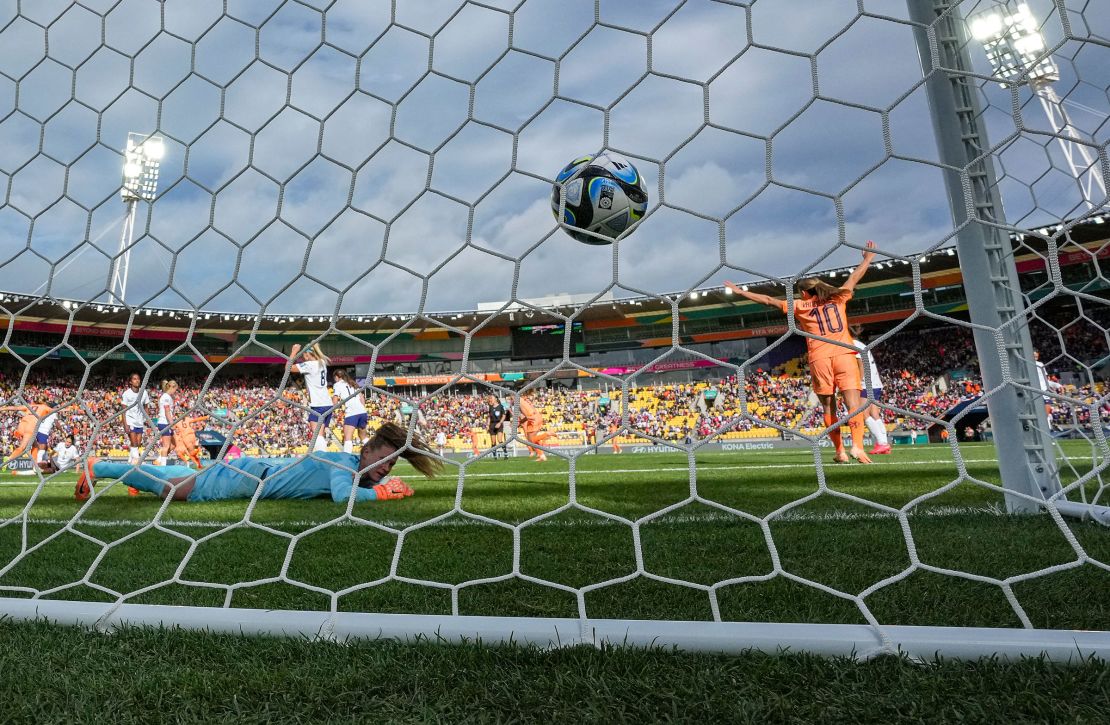 The US squad looked well below its best from the beginning of the tournament. The hard-fought 3-0 win over Vietnam in its opener was as good as it got for a US team that failed to win another game for the rest of the World Cup, including a 1-1 draw against the Netherlands.
"I am not being rude in that way," Beerensteyn added. "I mean, I have still a lot of respect for them, but now, they are out of the tournament.
"For them, it's a thing that they have to take with them in the future – don't start to talk about something that's far away.
"I hope that they will learn from that."