Editor's Note: Call to Earth is a CNN editorial series committed to reporting on the environmental challenges facing our planet, together with the solutions. Rolex's Perpetual Planet initiative has partnered with CNN to drive awareness and education around key sustainability issues and to inspire positive action.
A peckish tiger lunching on a softshell turtle, an ant snacking on honeydew, and a pair of glittery slug moth larva are just a handful of scenes depicted in the winning images from the Nature inFocus Photography Awards 2023.
The prize, based in India, recognizes both local and international photographers capturing critical moments in the natural world.
Nature and wildlife storytelling platform Nature inFocus runs the competition. "Every year, we see images that reveal new facets of our natural world while shining a light on pertinent global conservation issues," said Rohit Varma, one of the group's founders, in a press release.
A six-member jury composed of wildlife and environmental specialists across film, photography and business selected the winning photographs for each category from 24,000 images that were submitted by 1,500 photographers, according to Nature inFocus.
The winners were presented with their awards during a ceremony on July 29 in Bangalore.
Among the winning images is a photostory focusing on the devastation facing the intricate mangrove forests of the Godavari River in Andhra Pradesh, India.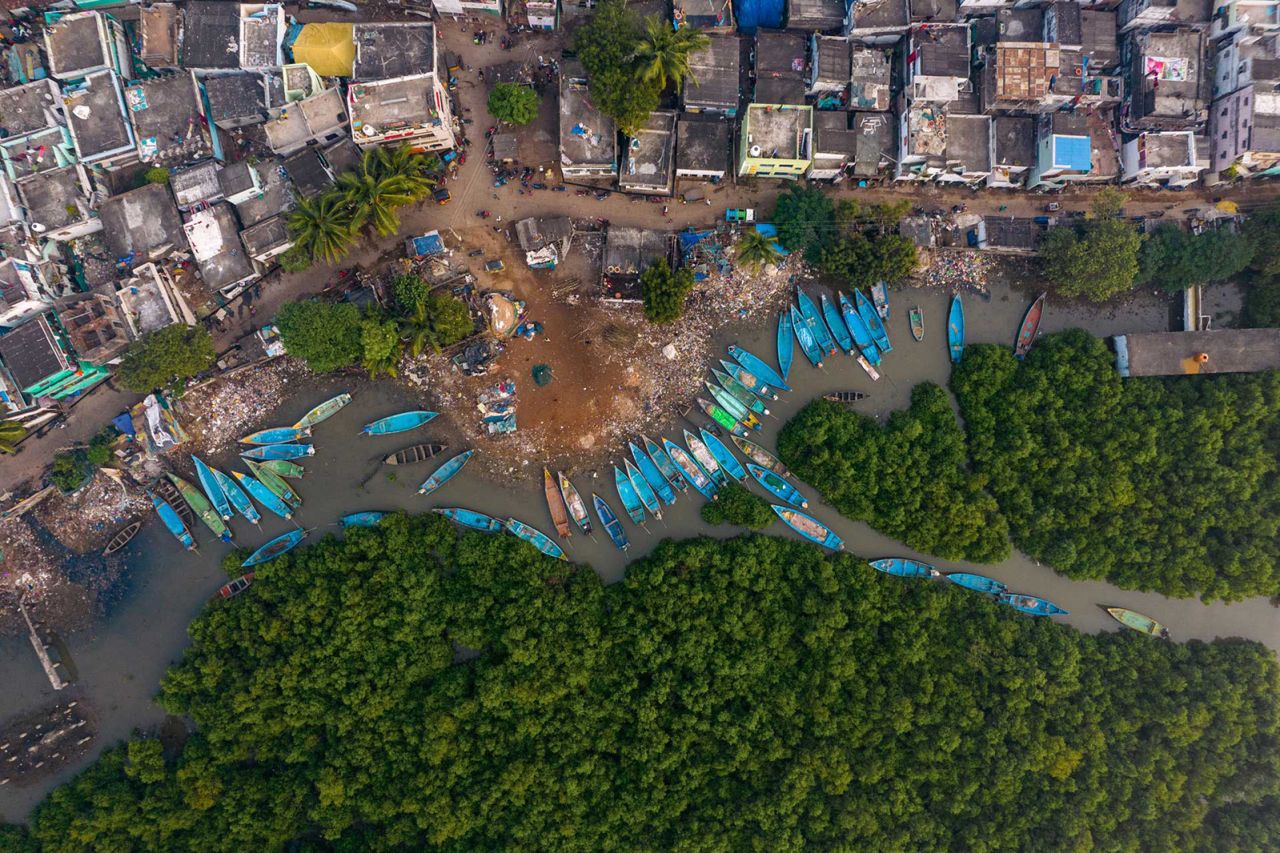 Using a drone to capture a birds-eye view of the mangrove destruction, Srikanth Mannepuri highlighted the many risks forests face, including plastic waste, deforestation, and aquaculture – despite being a carbon sink and integral buffer against coastal erosion. Mannepuri, a wildlife conservationist, filmmaker and photographer, earned the "Photographer of the Year – Portfolio" title.
Other winning images include rarer wildlife sightings, such as a pair of agitated mountain goats locking horns in a cinematic rocky landscape. In the "Wildscape & Animals in Their Habitat" category, photographer Amit Eshel traveled to Israel's Zin Desert to capture the two male Nubian ibexes in a heated face-off during rutting season.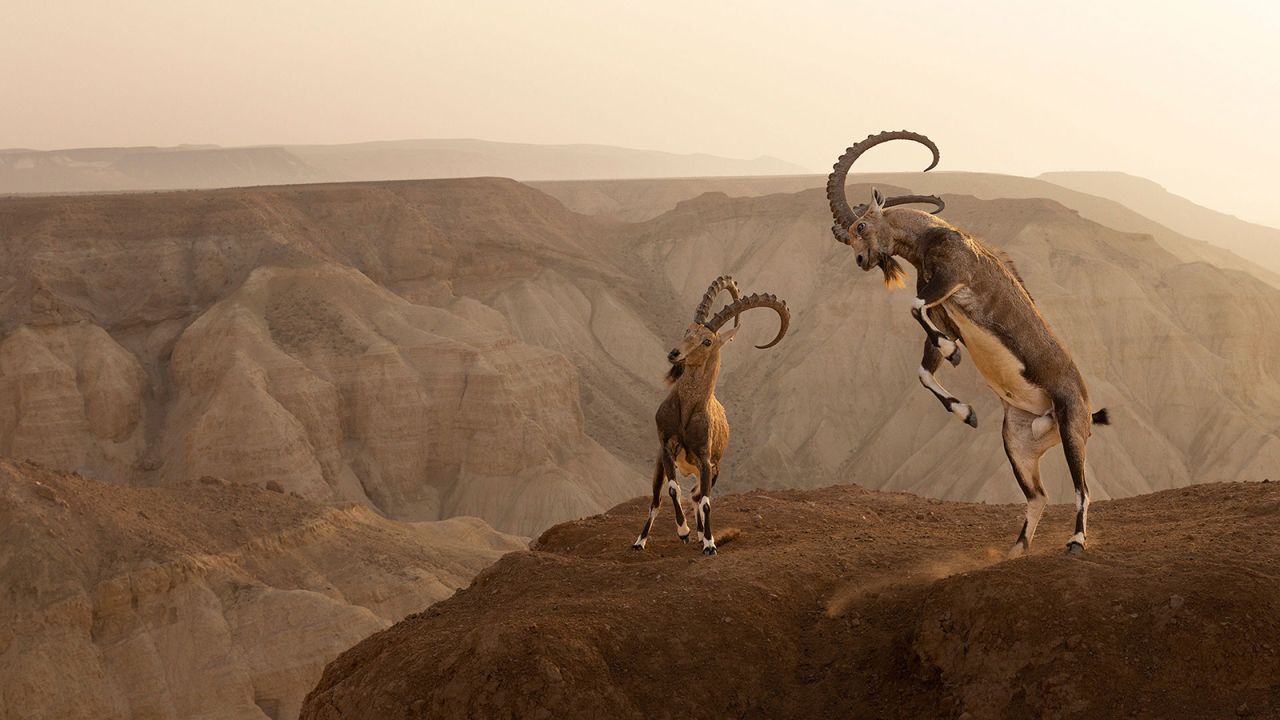 According to the IUCN, the Nubian ibex is a vulnerable species – facing threats from agriculture to extreme weather.
In the "Conservation Focus" category, Jo-Anne McArthur was recognized for a haunting image depicting the scorched remains of a eucalyptus plantation following Australia's bushfires in 2020. McArthur photographed a veterinarian searching for survivors whilst surrounded by charred trees.
Varma takes pride in the Award's global scope.
"We are thrilled to see the growth in the number of participants and the geographical locations. It truly has become an international platform for wildlife photographers."