In Switzerland, an ambitious proposal could see the construction of an expansive underground network through which self-driving pods would transport freight across the country.
The project, called Cargo Sous Terrain ("Underground Cargo" in English), is intended to reduce the reliance on trucks for moving cargo. Global demand for freight transportation is growing, just as much of the world is seeing a shortage of truck drivers. At the same time, high fuel prices have made road transportation more expensive, while transporting freight by road accounts for around 6% of global carbon dioxide emissions.

Cargo Sous Terrain (CST) claims the project will reduce heavy traffic from Swiss roads by up to 40%, and because it will use only renewable energy, it will emit 80% less carbon dioxide per ton of cargo than transporting freight by road today.
"From the very beginning of CST, it was clear that the aim was really a zero-emission system, because sustainability is an absolute necessity," said Patrik Aellig, head of communications for CST.
If built, the network, would stretch roughly 500 kilometers (310 miles) from Geneva in the west of Switzerland to St. Gallen in the northeast, and be completed around 2045.
The organization behind the initiative says it has raised 100 million Swiss Francs ($114 million) to move ahead with the planning process for the first 70-kilometer section, which it hopes will be in operation by 2032, connecting Härkingen-Niederbipp with Zurich.
The network of tunnels will be 40 to 80 meters below ground and the autonomous pods will drive along three lanes at around 30 kilometers (18.6 miles) per hour. Each pod will have space for two pallets, and can be refrigerated to transport chilled goods. The cargo will be loaded and unloaded at designated hubs, using lifts to take it to and from the surface.
The project was first conceived around 2010, but the Swiss government only gave it the go-ahead in 2021, and it still needs planning approval from the regions that it would pass through. Although there's a long way to go before construction can begin, earlier this year CST began its first work in the field — exploratory drilling along the Härkingen-Niederbipp route.
Aellig added that even factoring in the emissions related to the construction of the network, and the fact that in the future more trucks will be electric, in the long-term CST will still produce less emissions than road transport.
Securing planning permission will be a complex and lengthy process because the network runs through several cantons (administrative regions) said Aellig, but he's confident the project will eventually be approved along the whole route.
Congestion and pollution
Mo Najafi, director of the Center for Underground Infrastructure Research and Education at the University of Texas at Arlington, led a feasibility study for underground freight transportation (UFT) in the US. He believes that by providing an alternative to road transport, CST can reduce traffic and pollution.
"The highways in the US and around the world are getting more congested," he wrote in an email, adding that trucks are a major cause of fatal accidents, and damage bridges and pavements due to their weight.
"In the US, currently we are facing a big shortage of truck drivers and underground freight transport will resolve this issue as well."
In recent years, there have been other proposals for underground freight transport networks around the world. In Germany, CargoCap is a concept developed by the Ruhr University of Bochum, while Smart City Loop has been proposed for the city of Hamburg.
Hyperloop, a system championed by Elon Musk, which uses low-pressure tubes, and could transport passengers or freight at speeds of more than 700 miles per hour, has attracted a lot of interest, but progress on the technology has been stop-start.
Najafi believes that the biggest challenge for CST will be the expense. CST estimates that it will cost 3.6 billion Swiss Francs ($4.1 billion) to build the first section, and around 30 billion Swiss Francs ($34 billion) for the entire network. The project will be entirely privately funded, with investors including Credit Suisse, Coop, and Siemens.
Although a huge amount of funding still needs to be found, much of the technology for the automation and operation of the network already exists according to Philipp Noser, head of digitization and IT at CST. "It's more (a question of) how do we integrate everything so that it will smoothly operate?" he said.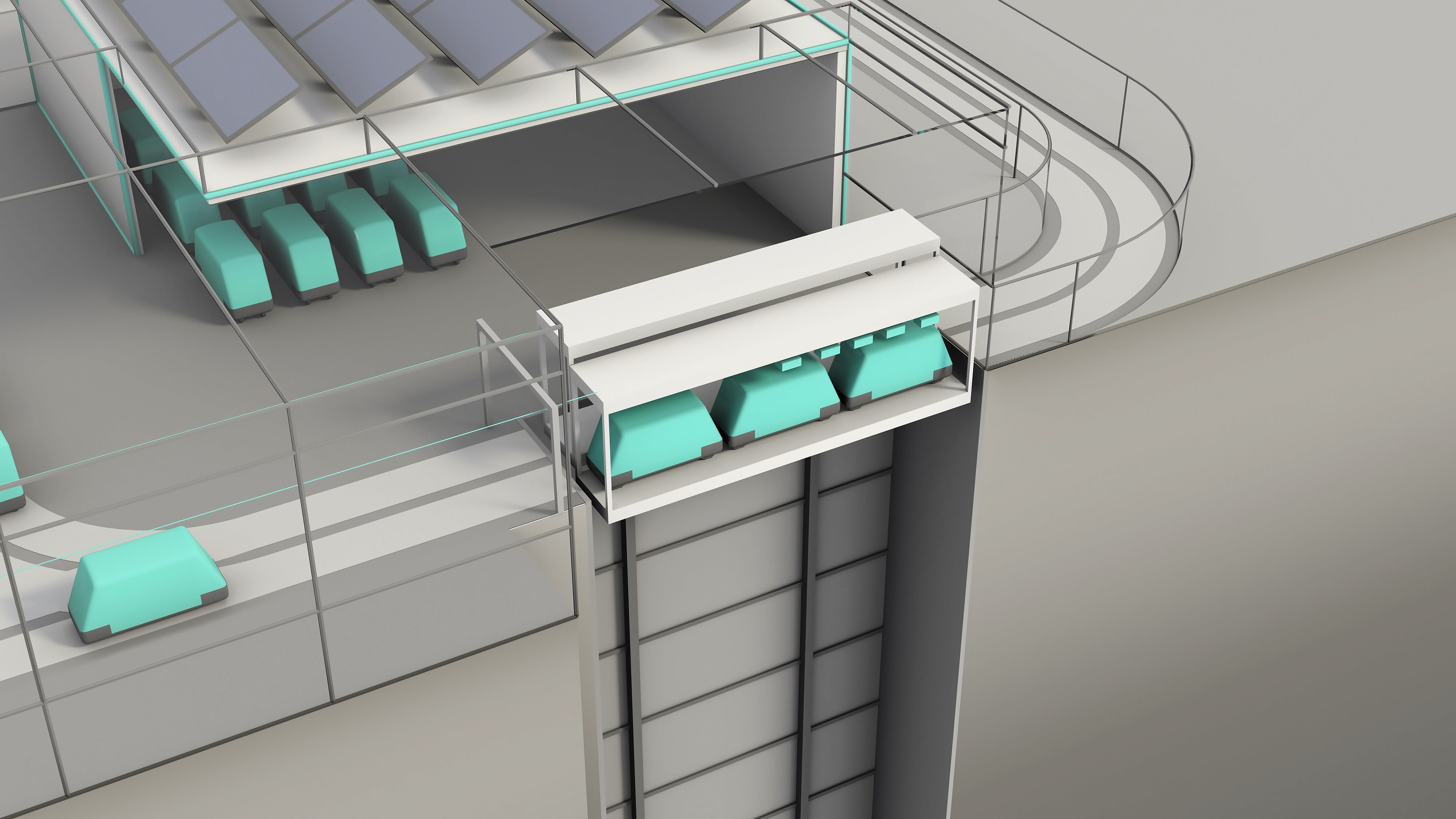 A key challenge is working out how to transport freight above ground from the tunnels to stores in cities – without adding to road traffic.
CST says there is an opportunity to ease traffic in cities by bundling goods from multiple providers that normally use separate fleets for deliveries, and transporting them on electric vehicles. Additonally it's running a trial with the City of Zurich to determine the potential of parcel lockers in reducing the need for delivery vehicles.
Despite all the hurdles, Aellig remains optimistic. CST is "at the forefront" of underground freight transport thanks to its step-by-step approach, he says. "We all know that there are certain limits to overground infrastructure, especially regarding traffic and congestion problems … we need to do something."