A long-simmering feud between the College Board, the non-profit that administers Advanced Placement courses, and Florida's Department of Education became public this week, as officials argued over whether the Advanced Placement Psychology course could be taught in Florida without breaking state laws.
In Florida, students are prohibited from learning about sexual orientation or gender identity in the classroom.
But the College Board says these lessons are a core component of the AP Psychology course and have refused to change the curriculum.
On Thursday, the College Board announced that unless AP Psychology is taught in its entirety – including lessons on sexuality and gender – "the "AP Psychology" designation cannot be utilized on student transcripts."
The future of the course appeared to be in jeopardy until, late Friday, Florida Education Commissioner Manny Diaz, Jr., informed school superintendents that students will be able to take the class "in its entirety" but only if the course is taught "in a manner that is age and developmentally appropriate."
The public scuffle over the AP Psychology course is just the latest installment in an ongoing feud between the College Board and Florida education officials over what subjects can be taught in the state's classrooms. Let's discuss how we got here.
What does Florida law say about teaching gender identity and sexual orientation?
In July, a new law came into effect in Florida that banned classroom instruction on sexual orientation or gender identity for students in pre-K through the 8th grade. For high school students, instruction must be "according to state standards," the Board of Education said.
But over the last year, Florida's education officials have amended state standards to effectively ban all students from learning about sexual orientation and gender identity.
The changes are in line with Gov. Ron DeSantis' vow to eradicate so-called "woke" gender ideology from Florida's classrooms.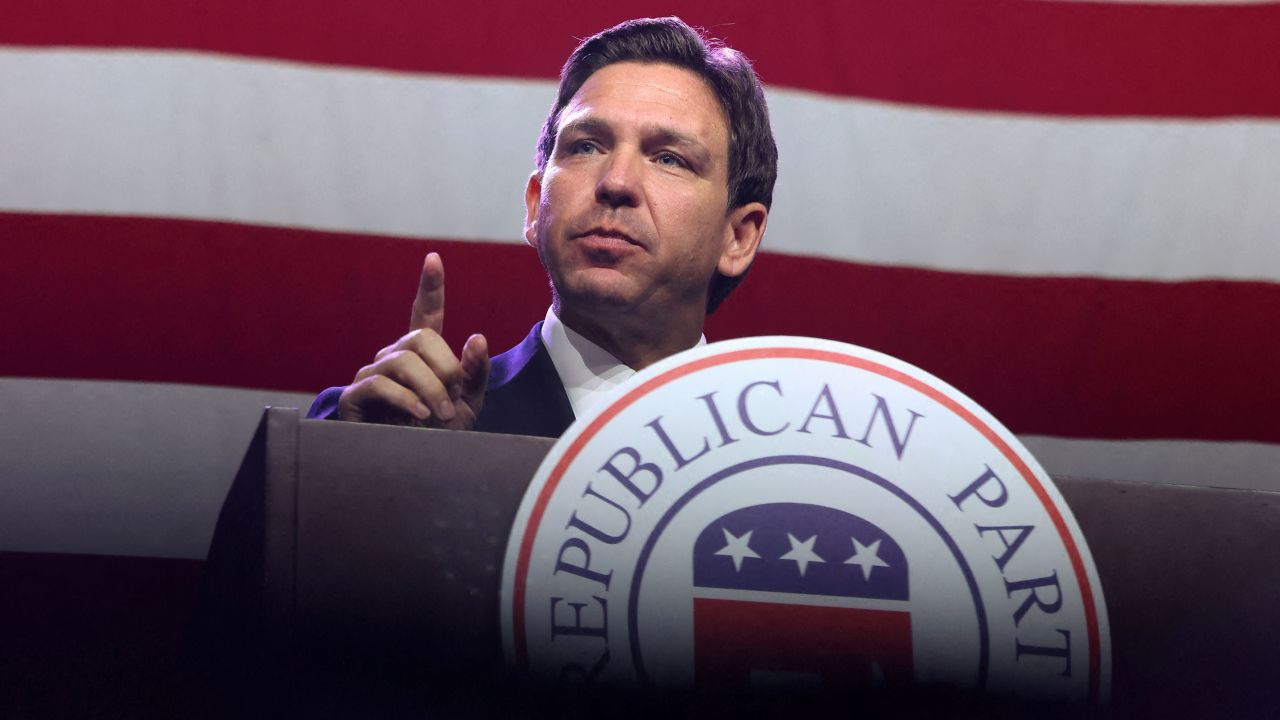 In 2022, the governor signed a bill titled "Parental Rights in Education," which prohibited discussion of gender and sexuality issues in kindergarten through third grade. The bill also gave parents the right to take legal action if a school violates the law. DeSantis has since amended the law to prohibit instruction on sexuality and gender from pre-K through the eighth grade.
The governor has said he believes parents should "have a fundamental role in the education, health care and well-being of their children."
Supporters say the bill allows parents to decide when to talk to their children about LGBTQ+ topics instead of the schools. But critics have dubbed it the "Don't Say Gay" law and say it will further marginalize LGBTQ+ students.
How does AP Psychology violate Florida law?
The College Board's AP Psychology course is organized into nine units of study. The unit on developmental psychology includes lessons on gender and sexual orientation.
According to the College Board, the course asks students to "describe how sex and gender influence socialization and other aspects of development."
These lessons are now considered illegal under Florida law.
In June, Board of Education officials sent a letter to the College Board requesting the non-profit "conduct a thorough review" of all Advanced Placement courses to ensure they were compliant with Florida law.
In a statement, the College Board equated the request to censorship.
"(We) will not modify our courses to accommodate restrictions on teaching essential, college-level topics. Doing so would break the fundamental promise of AP: colleges wouldn't broadly accept that course for credit and that course wouldn't prepare students for careers in the discipline," the non-profit said.
Advanced Placement courses are standardized to ensure students who pass the final exam can transfer college credits to participating colleges and universities nationwide. The College Board has said all required topics, including sexual orientation and gender identity, must be included for the course to be designated advanced placement and count toward college credit.
A feud becomes public
This isn't the first time the College Board has sparred with the Florida Board of Education over what can be taught in Advanced Placement classes.
Earlier this year, DeSantis rejected the non-profit's AP African American Studies course because it included lessons on reparations, Black queer studies, and the Movement for Black Lives.
The College Board initially attempted to revise the course framework, but the decision sparked outrage among academics and activists who said students should learn the "full history" of the Black experience in America.
"We have learned from our mistakes in the recent rollout of AP African American Studies and know that we must be clear from the outset where we stand," the non-profit later said in a statement.
With days to go until students return to school, the College Board announced it would not remove AP Psychology lessons on gender identity and sexual orientation. Instead, the non-profit advised school districts to "not to offer AP Psychology until Florida reverses their decision and allows parents and students to choose to take the full course."
Florida education officials responded by accusing the non-profit of "hurting Florida students."
It is unclear how the state's directive to teach the course "in a manner that is age and developmentally appropriate," will be enforced.
"AP Psychology is and will remain in the course directory making it available to Florida students," Diaz said in a statement.
CNN's Meron Moges-Gerbi contributed to this report.