Robert Bowers, the gunman who killed 11 worshippers and wounded six others at a Pittsburgh synagogue in 2018 in the deadliest-ever attack on Jewish people in the United States, was unanimously sentenced to death by a federal jury on Wednesday.
It's the first federal death penalty imposed under the Biden administration, which has put a moratorium on executions.
The decision to sentence the gunman to death had to be unanimous. Otherwise, Bowers would have been sentenced to life in prison without parole.
Audrey Glickman, who was leading a service in the Tree of Life Chapel at the time of the shooting, told CNN's Danny Freeman what the gunman did was "evil."
"It wasn't just spraying bullets into people in a synagogue," Glickman, who is also a member of the congregation, said after the sentencing. "It was viciously murdering each individual up close and personal."
Glickman said Bowers' sentencing wasn't a joyful moment, but a finality to a chapter of five years since the massacre.
"There really is nothing happy. There was a crime committed and there was a criminal sentenced," Glickman told CNN. "There is no happy in those two negatives, but the chapter is closed."
Jurors spent just over 10 hours deliberating over the past two days. They asked two questions of the court: one to examine the guns used in the shooting, and another to ask for a copy of documents in evidence about the gunman's family history.
The death sentence represents the end of a saga that began on October 27, 2018, when Bowers burst into the Tree of Life synagogue and shot people with an AR-15-style rifle. At the time, the synagogue was hosting three congregations – Tree of Life, Dor Hadash and New Light – for weekly Shabbat services.
Those killed include a 97-year-old great-grandmother, an 87-year-old accountant and a couple married at the synagogue more than 60 years earlier. Of the six wounded survivors, four were police officers who responded to the scene. Eight people who were inside the building escaped unharmed.
Bowers, 50, was convicted on June 16 of all 63 counts against him, including hate crime charges. Twenty-two of those counts were capital offenses. The jury further found he was eligible for the death penalty on July 13, moving the trial to a third and final sentencing stage.
"Hate crimes like this one inflict irreparable pain on individual victims and their loved ones and lead entire communities to question their very belonging," US Attorney General Merrick Garland said in a statement. "All Americans deserve to live free from the fear of hate-fueled violence and the Justice Department will hold accountable those who perpetrate such acts."
Jury rejects defense's mental health arguments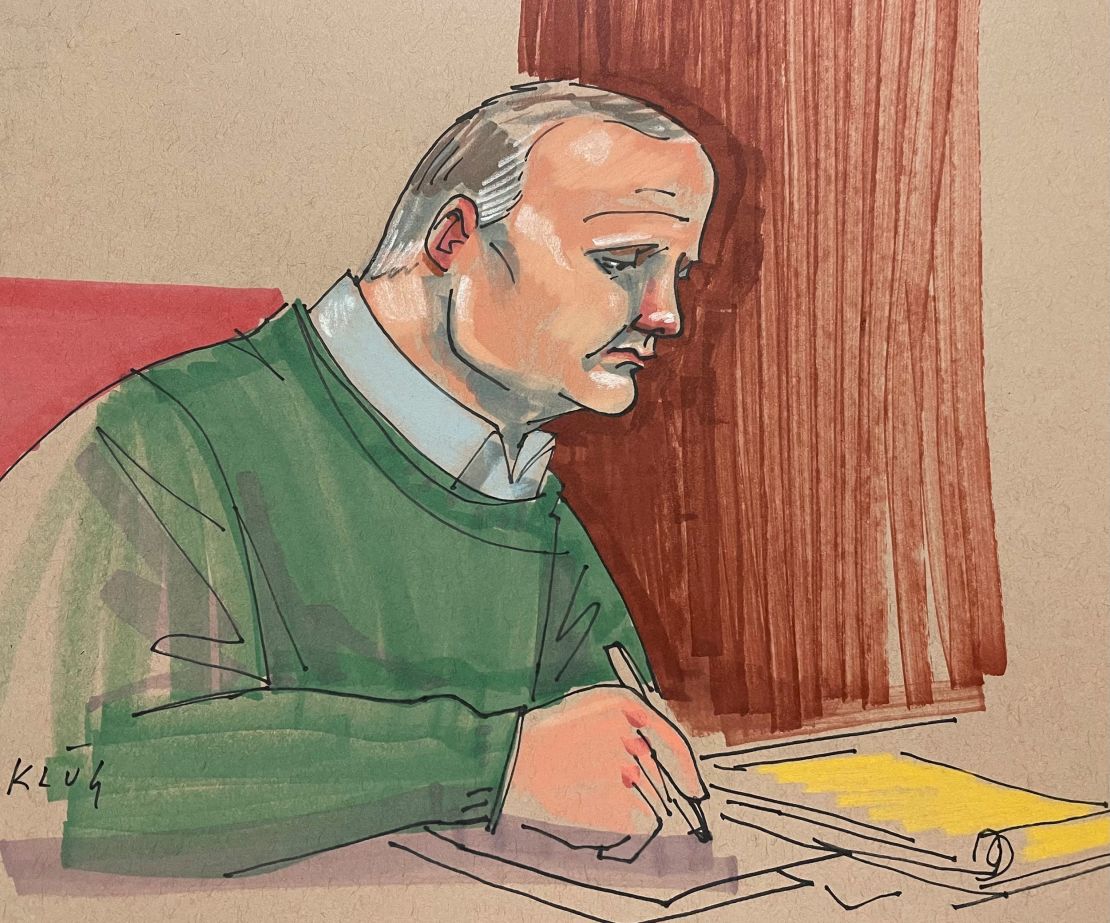 The trial's final phase focused on aggravating and mitigating factors that potentially apply to Bowers. Prosecutors argued Bowers carried out the killings due to his hatred toward Jewish people and highlighted testimony from victims' family members talking about their loved ones as well as Bowers' lack of remorse about his actions.
"He turned an ordinary Jewish Sabbath into the worst antisemitic mass shooting in US history, and he is proud of it," US Attorney Eric Olshan said in closing arguments Monday.
Bowers' defense emphasized his difficult childhood and mental health issues, including what they say is a delusional belief system and diagnoses of schizophrenia and epilepsy.
"You've held Rob Bowers accountable. You've convicted him of 63 counts. You've found him eligible for jury sentencing. Now we ask you to choose life and not death," defense attorney Judy Clarke said Monday.
The jury unanimously found that all five of the prosecution's aggravating factors were proven. The defense put forth 115 mitigating factors, and while the jury agreed with some of the more factual elements, they rejected the defense's key arguments.
For example, none of the jurors found that he "suffers from delusions," that he "is a person with schizophrenia" or that he "committed the offense under mental or emotional disturbance." Further, none of the jurors agreed that he was a "model pretrial inmate" or that he "behaved respectfully in court."
In court, Bowers was bent over, looking intently at a piece of paper as the judge read the jury's lengthy verdict form. He had no noticeable reaction to the sentence.
Judge Robert Colville appeared emotional while thanking the jury after the decision. He said he has thanked hundreds of jurors with a similar speech over the years, but "I've never delivered it with as much sincerity as I did just now."
In comments outside court, Olshan praised the jury's decision but noted it would not change what happened that day. "It cannot bring back any of the 11 victims. No verdict can set things right or restore what was lost that morning," he said.
Clarke declined to comment to CNN while departing court.
Bowers' formal sentencing is set to take place Thursday, and some of the victims' families are expected to speak.
This is the second federal death penalty case to be prosecuted under the administration of President Joe Biden, who had criticized the death penalty on the campaign trail. In the first such case, concerning a terrorist who drove a U-Haul truck into cyclists and pedestrians on a New York City bike path, the jury failed to reach a unanimous decision, leading to a sentence of life without parole. Both cases were holdovers from the Trump administration.
Victims' families thank jury and prosecution
Pittsburgh rabbi recounts moment shooting began
The 11 people killed in the attack were Irving Younger, 69; Melvin Wax, 87; Rose Mallinger, 97; the married couple Bernice and Sylvan Simon, 84 and 86; Dr. Jerry Rabinowitz, 66; Joyce Fienberg, 75; Richard Gottfried, 65; Daniel Stein, 71; and the brothers Cecil and David Rosenthal, 59 and 54.
On Wednesday afternoon, about 30 people connected to the victims gathered at the Jewish Community Center of Greater Pittsburgh and spoke about their reactions to the trial and the verdict. Several said they appreciated that the trial put together the entirety of the story for the public.
The family of Mallinger and her daughter Andrea Wedner issued a statement thanking the jury, prosecutors and others involved in the trial.
"Although we will never attain closure from the loss of our beloved Rose Mallinger, we now feel a measure of justice has been served," the family said in a statement. "This sentence is a testament to our justice system and a message to all that this type of heinous act will not be tolerated. Returning a sentence of death is not a decision that comes easy, but we must hold accountable those who wish to commit such terrible acts of antisemitism, hate, and violence."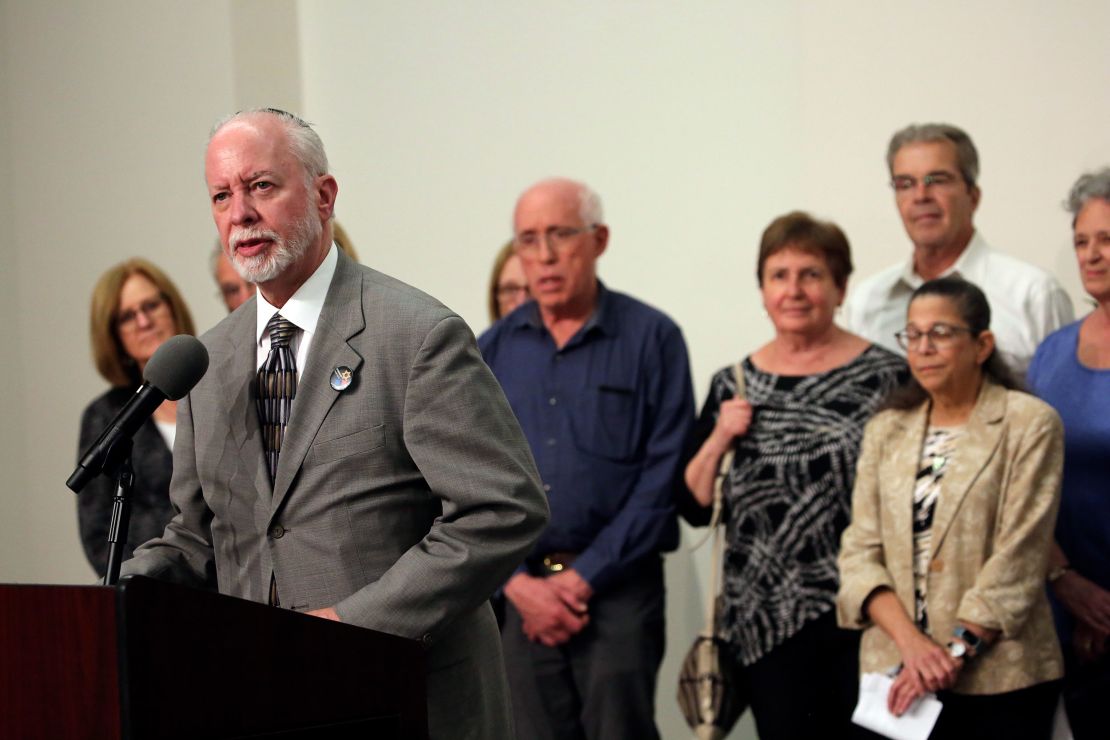 Rabbi Jeffrey Myers of the Tree of Life congregation, who survived the attack, said the jury decision represents the end of one chapter and the start of another.
"Now that the trial is nearly over and the jury has recommended a death sentence, it is my hope that we can begin to heal and move forward," he said in a statement. "As we do, I have my faith, bolstered by the embrace and respect with which my community has been treated by our government and our fellow citizens. For this and the seriousness with which the jury took its duty, I remain forever grateful."
The leaders of the New Light Congregation acknowledged many of their members preferred the gunman spend the rest of his life in prison rather than receive the death penalty. Still, co-presidents Stephen Cohen and Barbara Caplan agreed with the government's decision.
"Life in prison without parole would allow the shooter to celebrate his deed for many years," they wrote. "New Light Congregation accepts the jury's decision and believes that, as a society, we need to take a stand that this act requires the ultimate penalty under the law."
Squirrel Hill Stands Against Gun Violence, a gun safety advocacy group founded by three members of Dor Hadash after the shooting, issued a statement calling out political leaders.
"We hold responsible, not simply the shooter, a damaged and angry man who should never have had access to deadly weapons, but those politicians and legislators who have fought against common sense gun laws, having seen the overwhelming evidence that they would save lives, but too cowardly or too financially vested with the gun lobby to do the right thing," the group said.
"We hold responsible every legislator and politician who has uttered hateful white nationalist rhetoric or has shared memes or other social media content amplifying the 'great replacement theory,' the unfounded conspiracy theory that a flood of non-white immigrants, organized by Jews, are coming to replace the white race. And we hold responsible those who continue to vote for such political candidates."
How the trial unfolded
Prior to the attack, Bowers spent years posting hateful comments about immigrants and Jewish people on Gab, a small social media platform then used by far-right extremists. He criticized migrants as "invaders" and repeatedly disparaged the Hebrew Immigrant Aid Society, a non-profit organization providing support to refugees that had recently held an event with the Dor Hadash congregation.
Bowers further expressed his hatred for immigrants and Jews as he was being arrested and continued to defend his antisemitic beliefs in jailhouse evaluations earlier this year, witnesses testified in the trial, which began in May.
The trial featured testimony from the people who escaped the mayhem and harrowing audio of a 911 call from one of the victims.
Those who survived the shooting testified about hiding in closets and listening to the final words of their friends and loved ones. Law enforcement officers also testified that they were fired upon when responding to the attack before Bowers ultimately ran out of ammo and surrendered.
The prosecution even entered into evidence a prayer book with a bullet hole, a symbol of the day's destruction.
"It's a witness to the horror of the day," Myers testified. "One day when I'm not there, this book tells a story that needs to be told."
CNN's Sarah Boxer and Steve Almasy contributed to this report.