China has revealed two new leaders of its People's Liberation Army Rocket Force this week in a surprise shake-up that has raised questions about the inner workings at the top of the military branch overseeing the nation's powerful arsenal of nuclear and ballistic missiles.
On Monday, state media named Wang Houbin as commander of the Rocket Force and Xu Xisheng as the political commissar of the force in a report highlighting their promotion to the rank of general by Chinese leader Xi Jinping.
State media has yet to release any information about previous chief Li Yuchao, a veteran of the force who had only served as commander since the start of last year, a comparatively short tenure, or about previous commissar Xu Zhongbo.
The replacement of two top figures in the Rocket Force in one sweep with military figures from outside the branch — as Wang comes from the navy and and Xu Xisheng the air force — is an unusual move, experts say. And it comes a week after China's former foreign minister, Qin Gang, was suddenly and dramatically ousted from his office without explanation.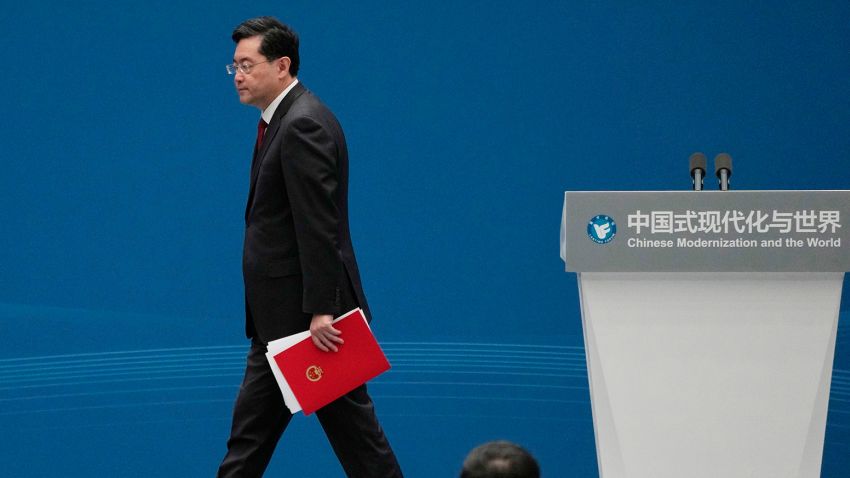 Reporter breaks down timeline of China's latest foreign ministry moves
The Rocket Force reshuffle follows several weeks of rumors that a leadership change was afoot as Li had not been in public view, now further fueled by a lack of confirmation about his current position within China's opaque political system.
The last time Li and Xu Zhongbo were mentioned as Rocket Force leaders was in an April 6 statement from the local government in Suzhou city, where they attended a wreath-laying commemoration ceremony, according to a CNN search.
While it remains unclear what triggered the changes, or whether Li or Xu have been reassigned to different positions, experts say the shuffle suggests potential concerns about the force leadership from Xi.
It also comes at a time of heightened importance for the branch, which handles China's missile programs from its nuclear-tipped weapons to the shorter-range missiles used in its recent intimidation of self-governing Taiwan, which China's ruling Communist Party claims as its own and has not ruled out taking by force.
"The shake-up is fairly significant," said Yun Sun, director of the China program at the Washington-based Stimson Center think tank, adding that's especially the case if it emerges that this is part of a larger inquiry into the force.
"Especially at a time when China is trying to build up its nuclear arsenal to deter potential US intervention in a Taiwan contingency, the personnel reshuffle and the underlying causes of it (would) raise skepticism about the force's ability to carry out that mission reliably and successfully," she said.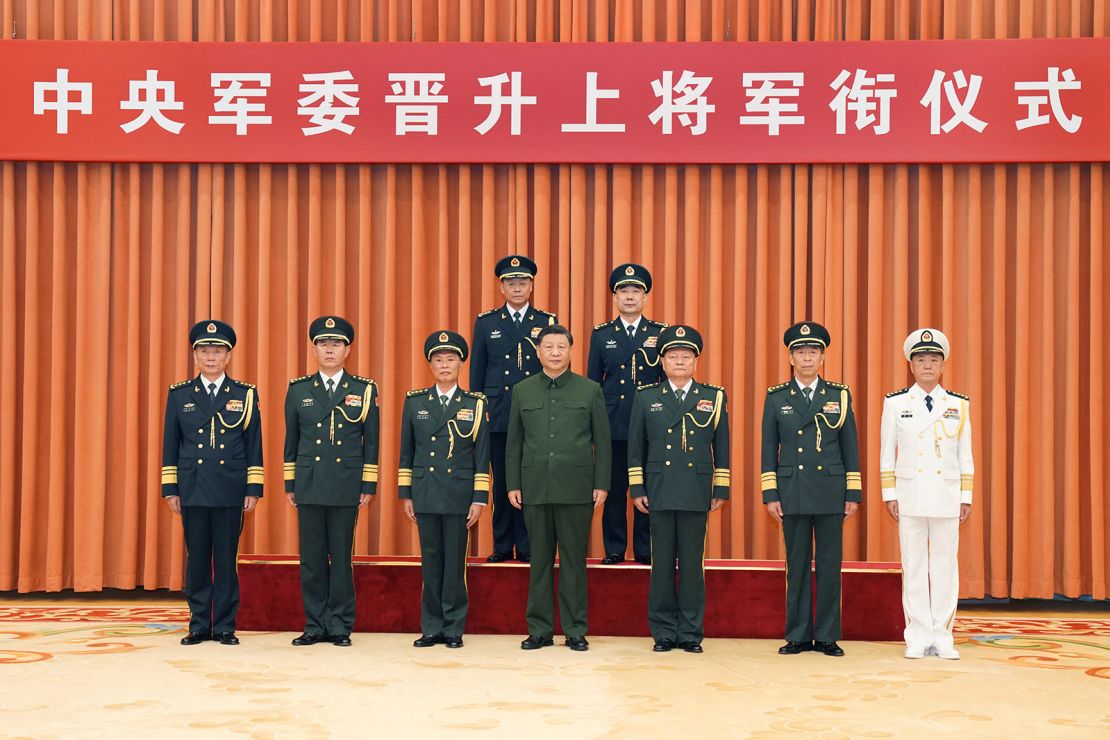 Tight control
Xi, China's most assertive leader in a generation, has overseen an extensive expansion of the military and consolidated his control over its ranks since he came to power in 2012.
This has included an extensive anti-corruption crackdown, with investigations into current and former top military leaders, including from the heart of the Communist Party's leading Central Military Commission, though fewer such high-profile moves have been announced in recent years.
On Tuesday, the 96th anniversary of the People's Liberation Army (PLA), the official military newspaper ran a commentary calling on military personnel to be loyal to, support, safeguard and defend Xi as the "core" of the Communist Party.
"We must enhance military governance … persist in efforts to rectify conduct, instill discipline and fight corruption," the commentary said.
The changes in military leadership also come amid a shake-up in China's diplomatic leadership after Qin, who was appointed foreign minister at the end of last year, was suddenly ousted after a month-long absence from public view and replaced by his predecessor, Wang Yi.
Beijing gave no reason for the change, making the case yet another example of the lack of transparency in China's political system.
Hawaii-based analyst Carl Schuster, a former director of operations at the US Pacific Command's Joint Intelligence Center, said the shake-up atop the Rocket Force is likely part of Xi's bid to ensure those in the PLA's most powerful positions are absolutely loyal to him.
"Xi appears to be placing loyalty to him over technical and operational experience and knowledge," Schuster said.
The newly appointed Rocket Force leadership both previously held deputy positions in other parts of the military.
Wang was the former deputy commander of the PLA Navy, while Xu was the former deputy political commissar of the Southern Theater Command, one of the PLA's five theater commands. The commissar represents the Communist Party and monitors its control within the PLA.
Neil Thomas, a fellow for Chinese politics at Asia Society Policy Institute's Center for China Analysis, said the moves were not in step with typical personnel changes.
"It's unusual for Beijing to appoint outsiders to lead the Rocket Force, it's unusual to simultaneously replace both the commander and political commissar of any force, and it's unusual how previous leaders disappeared for the (past) several months," he said.
Roderick Lee, director of research, USAF Air University China Aerospace Studies Institute in the US, said "the most unusual part of the announcement itself was probably the selection of a previously PLA Navy officer to become the Rocket Force Commander. This is extremely odd, but not entirely unheard of."
CNN has approached China's Ministry of Defense for comment on the leadership changes.