Even as a 15-year-old, Sam Kerr had the weight of a nation on her shoulders.
Aged 15 and 150 days, a fresh-faced Kerr ran onto the Canberra pitch to make her international debut for Australia in 2009. She had already become the youngest scorer in the W-League, Australia's top division, and been voted players' player of the year. Expectations were high.
But Australia fell to an emphatic 5-1 defeat to Italy that day and Alyssa Mautz, Kerr's teammate at Perth Glory and the Chicago Red Stars in the National Women's Soccer League (NWSL), believed Kerr experienced a lot of pressure early in her career. "She couldn't enjoy the game as much as I think she would like at that age," she told CNN.
Fast forward to 2023 and Kerr is one of best players in the game and a global star. She became the first female player to feature on the global front cover of the popular soccer video game, FIFA, in 2022.
More force has been added onto the sizeable burden carried on her shoulders, though that may just drive the striker on to keep home hopes alive in this tournament.
"Being put on a pedestal and, like, having that stress of being the best player in Australia, I think it did drive her, obviously, and she already had that mentality of wanting to be the best," said Mautz.
Only a handful of players get to experience leading their nation at a World Cup on home soil. Kerr has had to wait longer than expected for the honor at this tournament having been forced to miss Australia's opening two games because of injury, and only named as a substitute for the final must-win group stage match against Canada.
Despite declaring herself fit for Australia's game against Canada, Kerr wasn't brought off the bench but the Matildas progressed to the next round thanks to a 4-0 thrashing of the Olympic champion.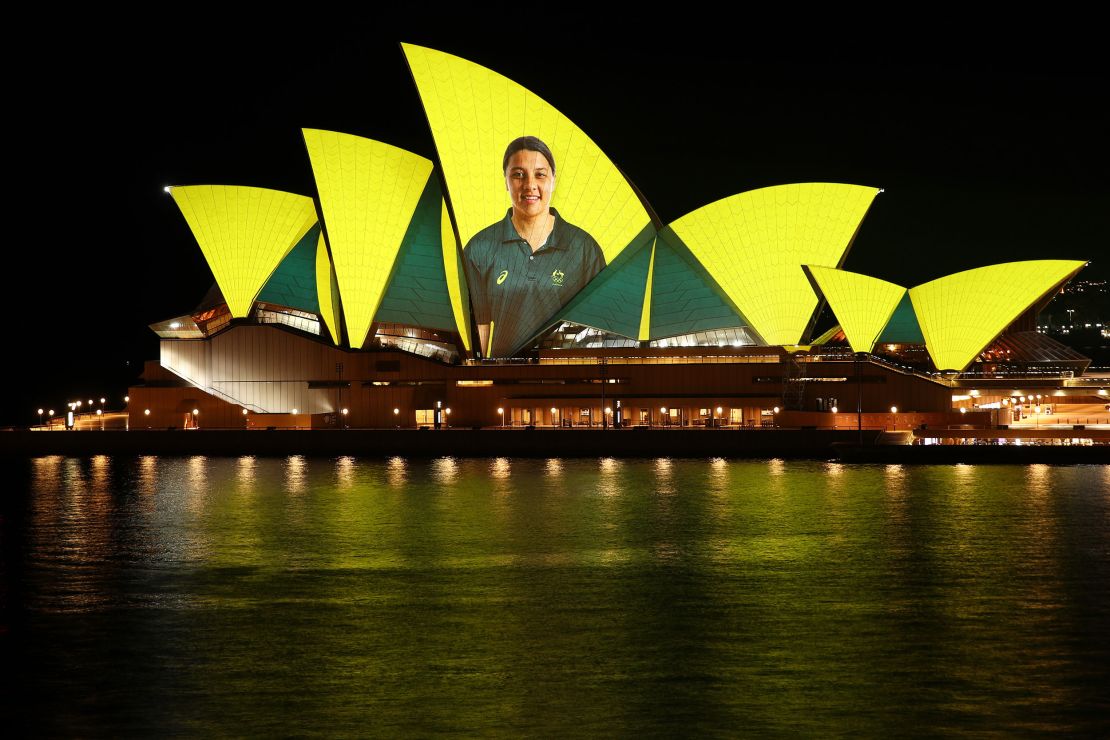 The tournament, which is being played in both Australia and New Zealand, offers the Matildas the chance to put behind their surprise quarterfinal defeat to South Korea at last year's Women's Asian Cup and for Kerr to potentially lead the team to heights it has never previously reached. Kerr has timed a possible return to perfection.
'An athlete from the beginning'
Kerr comes from a sporting family. Her Indian-born father was a professional Australian rules football player while her brother, Daniel, also played the sport, which is more commonly known as Aussie Rules, for the West Coast Eagles in the Australian Football League (AFL). Aussie Rules is a sport played with an oval ball in a team of 18 players with points scored by kicking the ball through goal posts.
Her athleticism and skill made Kerr stand out from an early age.
Bobby Despotovski, who would go onto coach Kerr at the Perth Glory, remembers first seeing the then 13-year-old at a youth team training session.
"I saw her running and playing, and I thought to myself that this girl has attributes to become one of the best footballers in the world," Despotovski told CNN in 2019.
Nicola Williams, a former professional player who would go onto coach Kerr during her debut season with the Glory, recalled seeing a shy 15-year-old with veteran players but, contrastingly, witnessing her come out her of shell when she was with with her peers.
"She was an athlete from the beginning, so it didn't matter what sporting context you put her in and hence why she was very good at netball, AFL and then soccer," Williams told CNN Sport.
Williams also remembered Kerr training with players much older than her at Western Australia camps during her teenage years.
"She would run with a great technique, with a want to get first to the ball. She was able to judge the bounce of a ball, the speed of the ball, she was fast and her vertical jump – and we did testing and things like that – was huge at that age. She just had a natural plyometric ability. So put her on a football field, she was fast, she was dangerous, one vs. one, she wanted to go at people."
While she may not have been the most polished footballer with the ball at her feet initially, Kerr possessed the requisite work ethic to improve on her skills to become a more well-rounded player.
Williams explained that her dramatic development with the ball came when she chose to commit fully to soccer and that her "carefree nature" allowed her to not to get bogged down when things went against her.
Mautz said her progression year-on-year was clear to see.
"I think she just took the time and realized that she can go pretty far. You could just see the difference each year, becoming better and better, which was such a cool process to see for her just as a teammate and a friend," Mautz told CNN.
"And it's just very exciting to see such a young player and, me being a little bit older, seeing her excel on those pieces of the game that she needed. And now watching her at Chelsea, she's freakin' sick, the way she can put texture on the ball, bringing down the ball. I mean, it's just night and day from when I first started playing with her and now seeing her, honestly."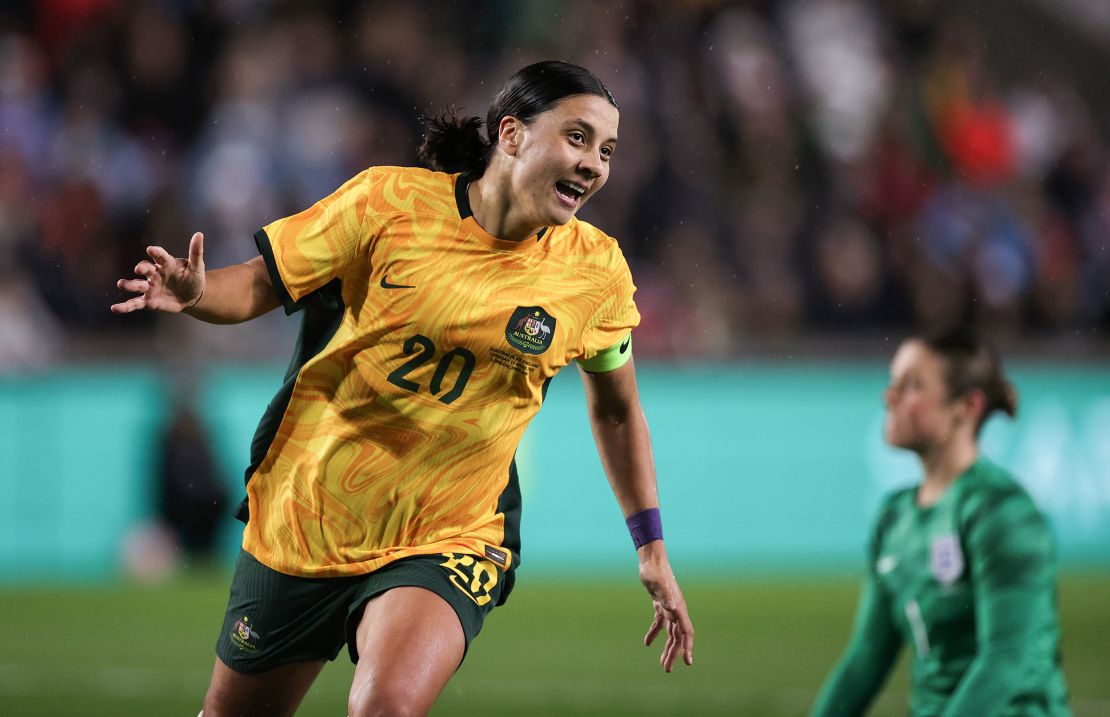 Excelling under pressure
Due to her family's sporting background and her evident natural ability, much was expected from Kerr early on. Those expectations only increased given she was learning the game in a nation where soccer is far from the main sport.
Kerr began to thrive in the limelight. A two-year stint with the Western New York Flash saw her game develop further and by the time she returned to the Perth Glory in August 2014, she was a bona fide superstar.
She split her time playing for her hometown club while also featuring for Sky Blue FC – now NJ/NY Gotham FC in the National Women's Soccer League (NWSL) – as she began to rack up ridiculous scoring figures.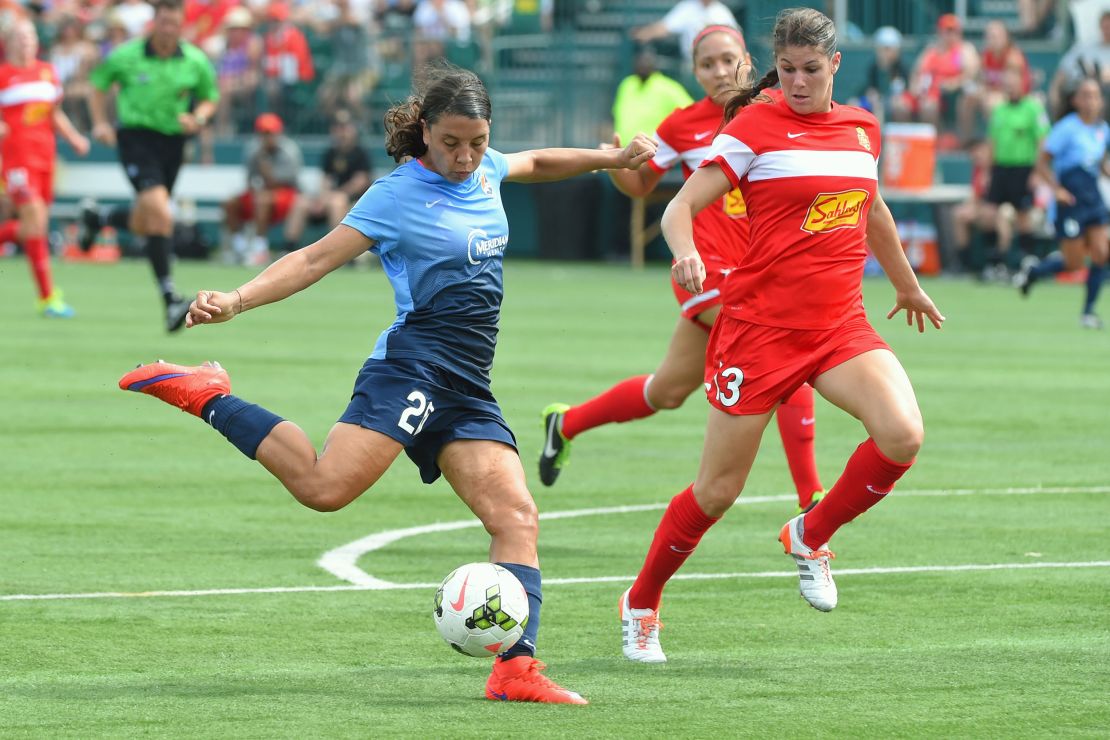 It was during that time in Perth where Mautz first shared a locker room with Kerr. Mautz was also playing for the Chicago Red Stars in the NWSL and, together with her teammate Vanessa DiBernado, when with the Perth squad in 2016, embarked on an ambitious recruiting mission to persuade Kerr to play in Illinois. Kerr eventually succumbed.
"We definitely needed a No. 9 and she was that one piece we were missing," said Mautz. "So I mean, Vanessa and I and the head coach at the time were in her ear, like, constantly getting her to try and get over to our team because she was playing with Sky Blue at the time who wasn't winning much and we were consistently in the playoff position, so that was a big pull for her."
As well as appreciating her "humble" nature off the pitch, Mautz highlighted how simple Kerr made her life on the pitch.
"If you misspass the ball by a little, she was going to do anything and everything to get to that ball. No complaints from her, like, 'No. Why did you play that sh*t ball?' She was just: 'I'm going to try my best to make this work and we're going to go for it,'" she said.
"I think that determination and that fight helped our team so much that it didn't matter who we were playing or if the team was playing well or bad that day, she was going to give it her all. That's something special. And she knew that she was the best player, but … she never had that swag to her."
Although she fell short of winning an NWSL title – finishing runner-up in 2019 – by the time Kerr left Perth and Chicago to join Chelsea in the Women's Super League in January 2020, she had scored 52 goals in 49 games for Perth and 35 goals in 43 goals for the Red Stars.
Kerr had certainly made her impact felt on the league by becoming the NWSL's all-time leading goalscorer.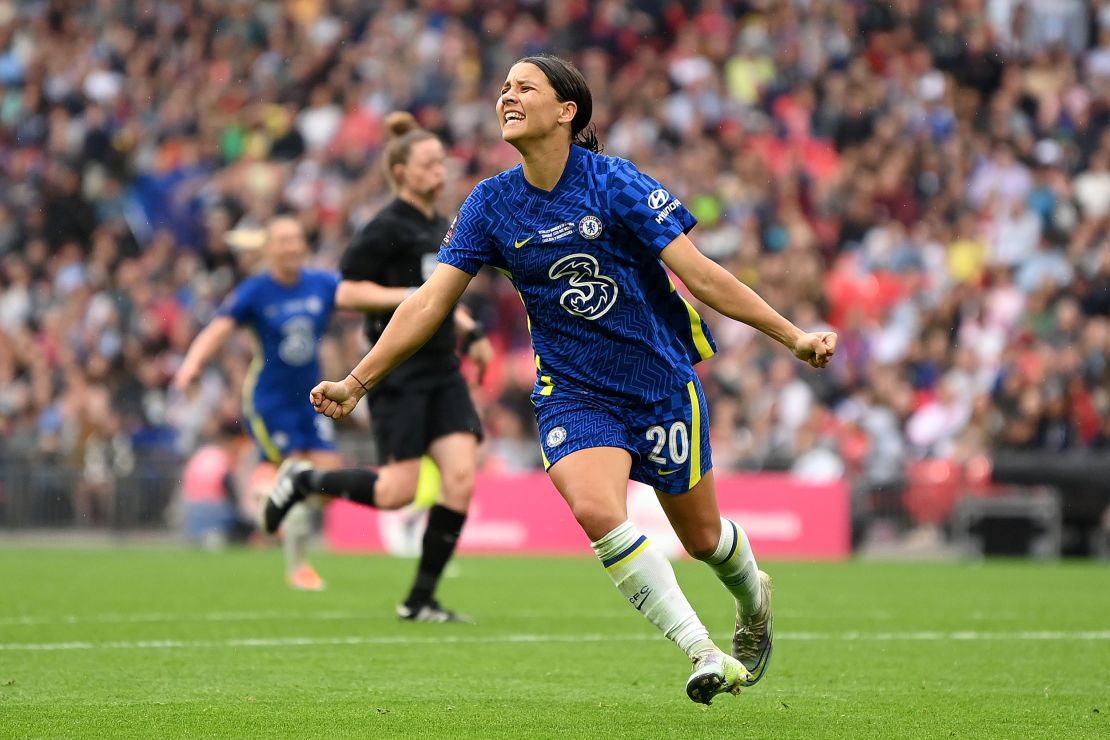 Kerr transformed Chelsea into the best women's team in the country, winning four straight Women's Super League (WSL) titles, three FA Cups and two League Cups with the only thing missing a Champions League winners medal – Chelsea finished runner-up in 2021 – in her four seasons in London.
On top of Kerr's 90 goals in all competitions for Chelsea, her global stardom has also been recognized through her deal with EA Sports and coming third in successive Ballon d'Or Féminin events – in 2021 and 2022.
A Women's World Cup on home soil was supposed to mark her crowning moment, but the story hasn't quite gone to plan. Not yet, at least.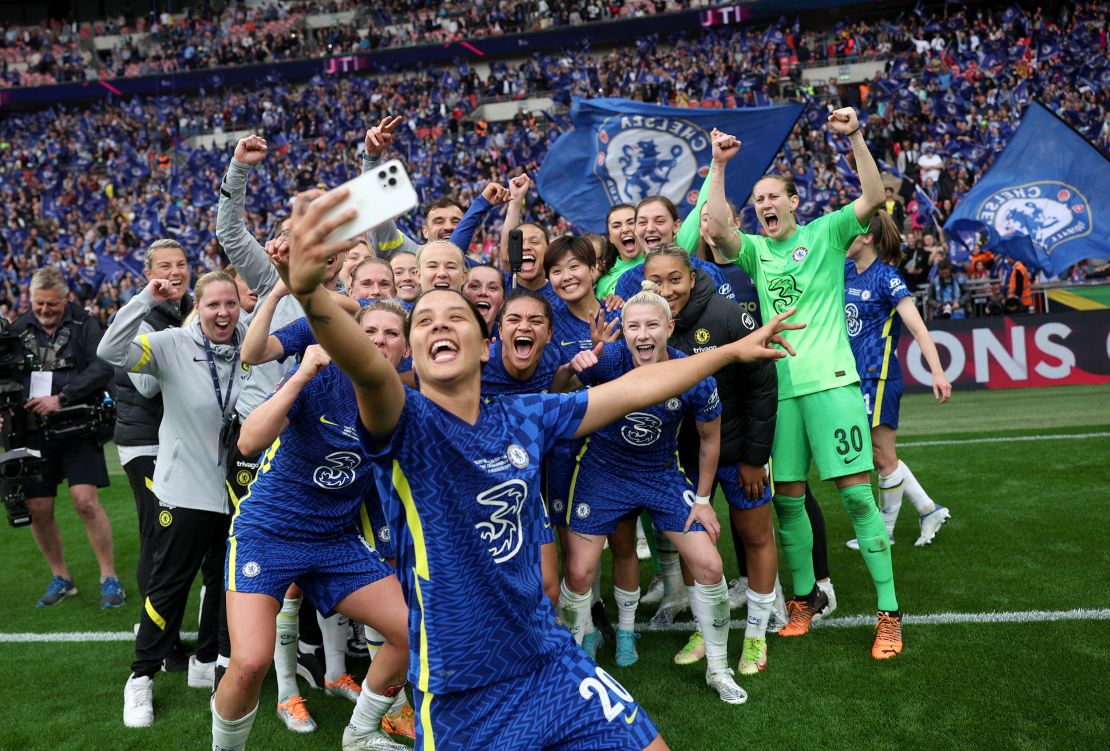 "It's just unreal to where she's gone now. I never would have thought anything less than her, to be honest," Mautz said. "And I think being such a big player, she was always so humble about it and that's what I loved the most about her.
"Like, you would have no idea that she's a star and sometimes she gets awkward when she's getting so much attention, but I think she's getting better at that. She's just come so far."
Quite the journey for soccer's "humble" superstar.
CNN's Aimee Lewis contributed to this report.