Editor's Note: Jason Colavito (@JasonColavito) is a writer and culture critic based in upstate New York. His writing has appeared in Esquire, The New Republic, Slate, and elsewhere. He is the author of several books, including "The Legends of the Pyramids: Myths and Misconceptions about Ancient Egypt." The opinions expressed in this commentary are his own. Read more opinion on CNN.
Over the course of 25 years, 11 seasons, 218 episodes and two movies, FBI agents Fox Mulder and Dana Scully attempted to unravel a government conspiracy of extraterrestrial proportions on "The X-Files" as an all-powerful Deep State covered up research on non-human biological matter and alien murders of Americans. How foolish of them, when in real life all it seemed to take was one whistleblower talking on a second-tier cable news channel earlier this summer about hearing someone else's stories of dead UFO pilots for Congress to hold a hearing in order to expose the whole conspiracy on its own!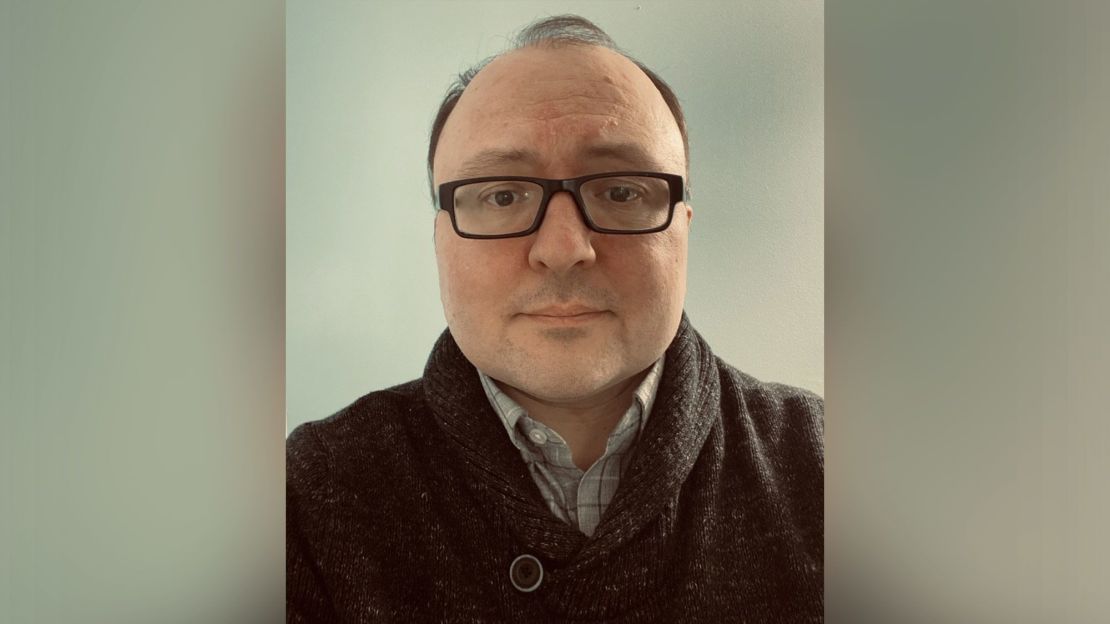 On Wednesday, former military intelligence officer and so-called UFO "whistleblower" David Grusch testified to a House Oversight subcommittee that he had heard from other unnamed officials that the US government has a secret program to recover and reverse engineer non-human spacecraft.
He was invited to testify by House members of both parties who are urging the defense establishment to be more transparent about its investigations of unidentified anomalous phenomena. In the Senate, Majority Leader Chuck Schumer (D-NY) has sponsored a bipartisan amendment to the National Defense Authorization Act to require the declassification of government records related to UAPs.
In a statement after the hearing, the Pentagon disputed Grusch's testimony and emphasized that it has found no evidence of crashed saucer programs or space aliens. We can't entirely rule out the possibility that Grusch discovered something real. Certainly, pilots see things in the sky they don't understand. It's also very likely that the Pentagon isn't completely transparent about all of its advanced aerospace programs. The trouble is that Grusch's stories are, in all likelihood, not evidence of non-human activity.
Congress and UFO enthusiasts have been all too willing to accept witness reports at face value when we know eyewitness testimony is unreliable. This problem has been compounded by the fact that much of this testimony comes from seemingly unassailable military pilots who are trained to observe airborne threats. This dynamic has been a problem from the dawn of UFO investigations last century until the present day.
At the hearing, Grusch said that he had not seen any aliens from the recovered UFOs himself, but "biologics came with some of these recoveries." He added that "the assessment of people with direct knowledge on the program I talked to" about the "multi-decade UAP crash retrieval and reverse engineering program" was that such "biologics" were "non-human."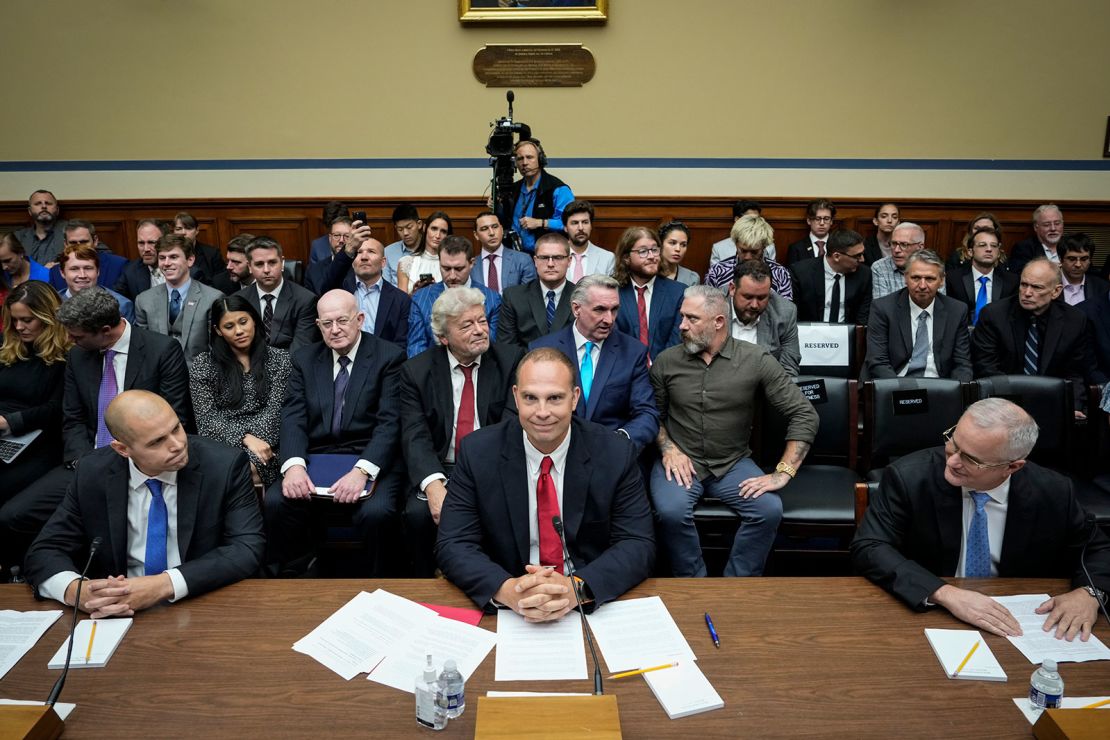 These stories have circulated in UFO circles since the 1940s. Declassified documents show that during the Cold War, the government repeatedly recovered items first reported as UFOs that in fact were meteors, industrial waste, hoaxed objects and human-made technology. So there were "crash retrievals" — just not of alien ships.
The first major UFO sighting came in June 1947. A month later, the first "crash retrieval" of a supposed alien spaceship occurred. But the "crash" was a hoax. The military sent officers to Maury Island, Washington, to recover chunks of industrial waste that two men falsely claimed was debris from a flying saucer. A government investigation followed.
Frank Scully of Variety magazine also fell for a hoax, publishing in 1950 a widely repeated account of the government's recovery of a crashed flying saucer and its alien pilots. Another real-life federal investigation followed before the hoaxer, Silas Newton, was identified.
More importantly, those undertaking the first official military investigation into UFOs, 1948's Project Sign, became convinced aliens were real despite a lack of evidence other than first-hand accounts from military pilots. According to Edward Ruppelt, the former head of Project Blue Book, a successor to Sign, the team found no physical evidence of space aliens. But apparently aliens seemed more logical than heroic, trained military pilots being mistaken about what they saw. And yet we know pilots can and do make mistakes. Pilots have chased Venus, and even radar blips caused by weather, mistaking them for alien ships.
According to the head of the Pentagon's UFO office, Sean Kirkpatrick, most reported UFOs turn out to be balloons, airborne garbage, drones and animals — the vast majority, in fact. I haven't heard even the most committed UFO advocate dispute this. The UFO issue thus reduces to the tiny remainder of unknowns. For the UFO community, it seems that so long as even one case remains unidentified, usually due to lack of information, there is still hope we will find space aliens.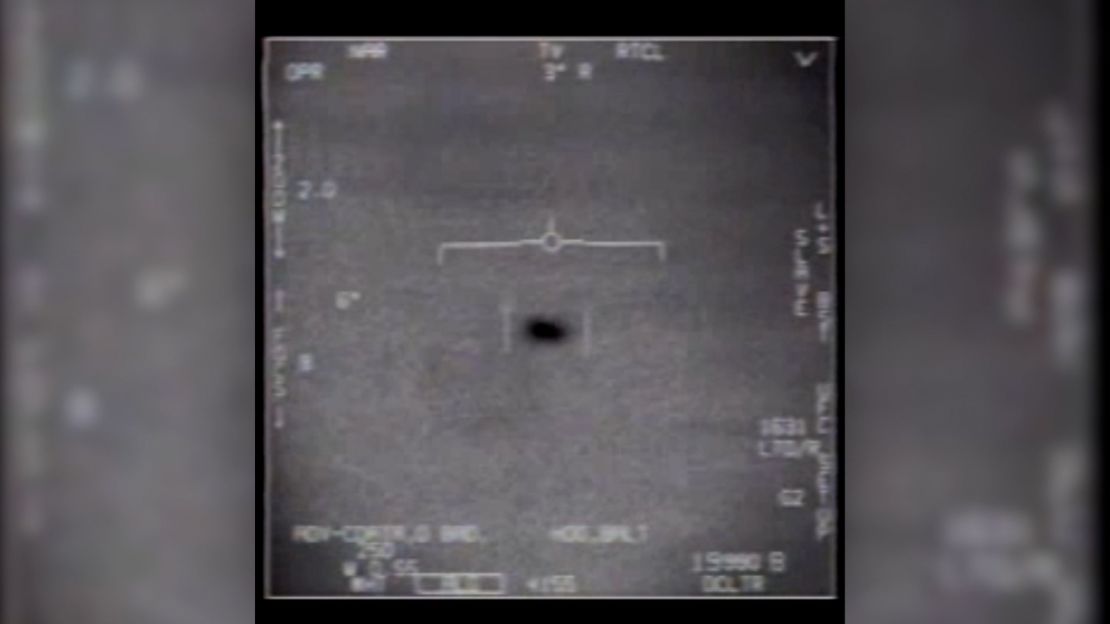 But military pilots report UFOs in numbers far exceeding the unresolved cases, meaning that at least some pilots believe they see things that scientific analysis concludes they did not correctly interpret. We watched this in February when various balloons flying over the United States triggered national security concerns. The pilots tasked with chasing the balloons struggled to describe their size, material and movements because they did not recognize them.
For the past several years, Grusch has been working alongside a network of government-adjacent UFO believers (many now working for defense contractors or UFO think tanks) who have been sources in stories about flying saucers and dead aliens across the media and in the halls of Congress. You might have seen some of them on cable UFO shows like "The Secret of Skinwalker Ranch," in which a former Pentagon UFO analystwho served on the task force that helped write the government's 2021 UFO report now leads a reality TV crew hunting harmful, disembodied quantum "hitchhiker" entities, one of which he claims attached itself to him. It would be funny, except that the Pentagon regularly employs believers in space ghosts and Congress listens to them.
Eric W. Davis, a physicist and longtime UFO researcher, briefed the Pentagon and Congress on the same supposed crash retrieval programs a couple years back. None of the evidence he or Grusch provided over the past few years, however, has been enough to convince Congress — as credulous as some members have been — that aliens are here. Sen. Kirsten Gillibrand (D-NY), who has helped lead the charge in Congress for UFO research, recently told The Los Angeles Times that she hadn't seen definitive evidence of aliens.
Get Our Free Weekly Newsletter
It's important to note that there have been no claims that military pilots have crashed into or captured alien spaceships. Instead, veterans like David Fravor and Ryan Graves, who appeared along with Grusch at Wednesday's hearing to testify about their personal UFO encounters (but did not mention aliens), have only claimed to have seen objects they could not explain or to have observed sensor signatures of such objects.
The scientific process of evaluating such sightings is difficult, involving visual evidence, sensor data, witness testimony and records of air traffic, weather and more, as the government's own 2021 UFO report outlines. But when there is enough data, cases can be solved. Indeed, in its most recent UFO report, the government found the majority of solved cases were balloons.
When there is not enough data, they remain unsolved. However, unsolved doesn't automatically translate to alien, only to a lack of information. Since the majority of solved cases have normal explanations, we would need extraordinary evidence to suggest that low-information cases are anything but the same.
Perhaps most telling, in response to direct questions at the hearing about his cable TV and other media interviews, Grusch under oath did not re-state, or he attributed to others, his own most dramatic claims about dead aliens, Vatican meddling and murder plots.
Grusch may well be telling the truth about hearing these stories, but the stories were old when "The X-Files" was new. Congress must do better than take them at face value.