Editor's Note: Sarah Gundle, PsyD is a psychologist in private practice and an assistant professor at the Icahn School of Medicine, Mount Sinai Medical Center in New York City. She is currently writing a book about breakups. The views expressed here are her own. Read more opinion on CNN.
Sinéad O'Connor, who died this week at 56, helped me become a better trauma therapist.
In 2002, at the very beginning of my career, I worked on a locked psychiatric ward with a patient who wouldn't engage in conversation — she would only repeat the lyrics to O'Connor's song "No Man's Woman," which had come out two years earlier on the album"Faith and Courage."
"I wish you would tell us your story," the chief of the unit told this patient, scratching his beard when we rounded on her one morning. "Good thing we don't allow you to have pictures, you'd probably rip them up," he joked in front of her, referencing O'Connor's infamous 1992 act of protest against the Catholic Church's treatment of victims of abuse by priests, ripping a picture of the Pope on "Saturday Night Live." All the residents laughed at this inappropriate comment, while my patient's eyes blazed.
At home that night, I listened to the song's lyrics closely — " I don't want to be no man's woman / It don't make me happy this mantrolling / thing that you got for me so I become / No man's woman… / 'Cause a man can fake you / Take your soul and make you / Miserable in so much pain."
Eventually, I discovered that our patient had a long history of sexual trauma. She'd been telling us her story all along; we just hadn't been listening the right way.
She'd channeled her unspoken words through O'Connor's bracing lyrics. It was the first of many times in my career when O'Connor, in her words and example, turned out to be therapeutic for my trauma patients, when her voice was able to carry theirs when they needed it most.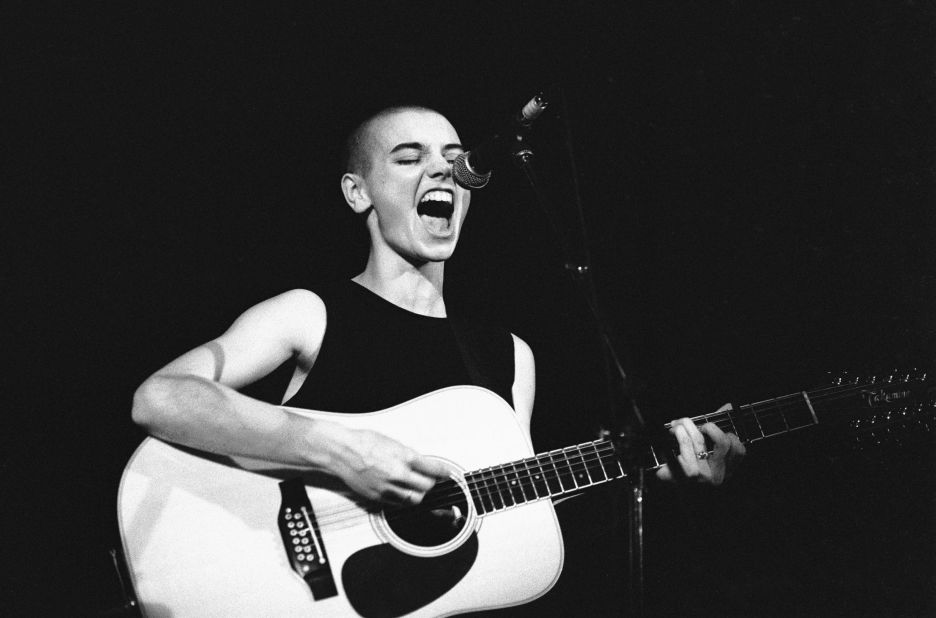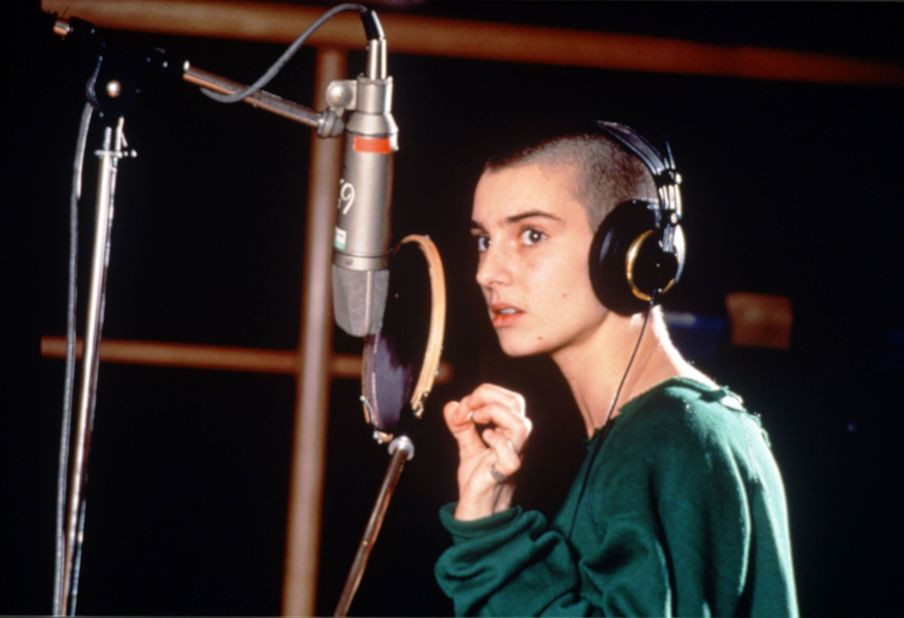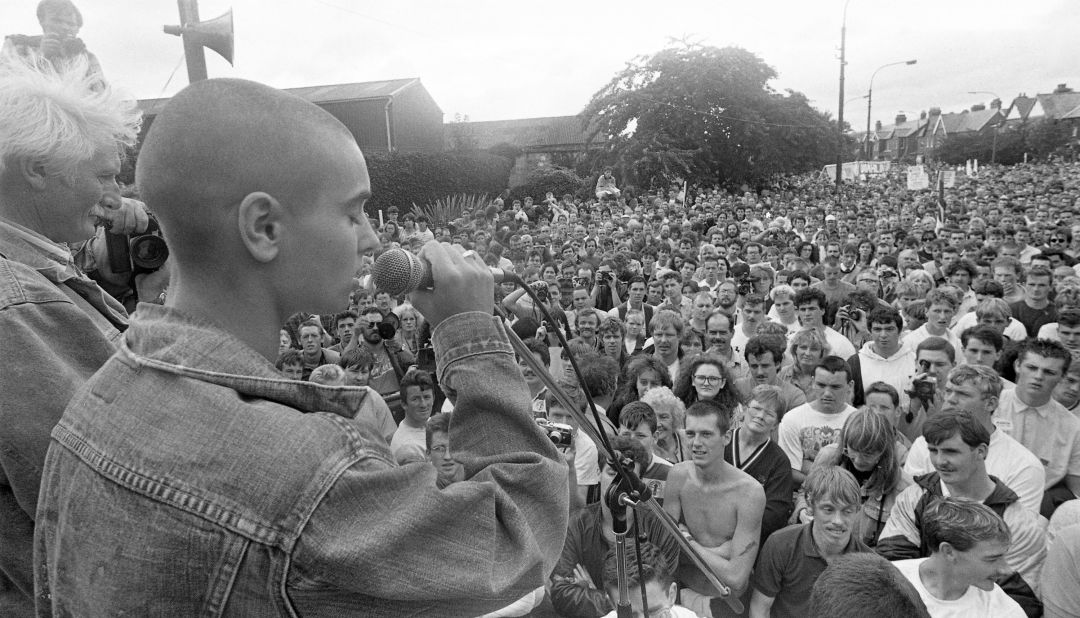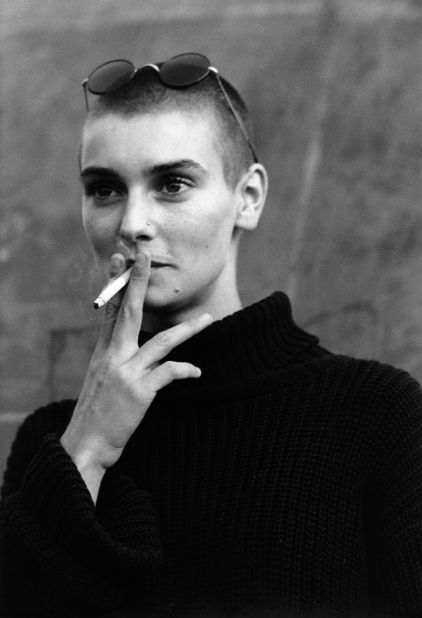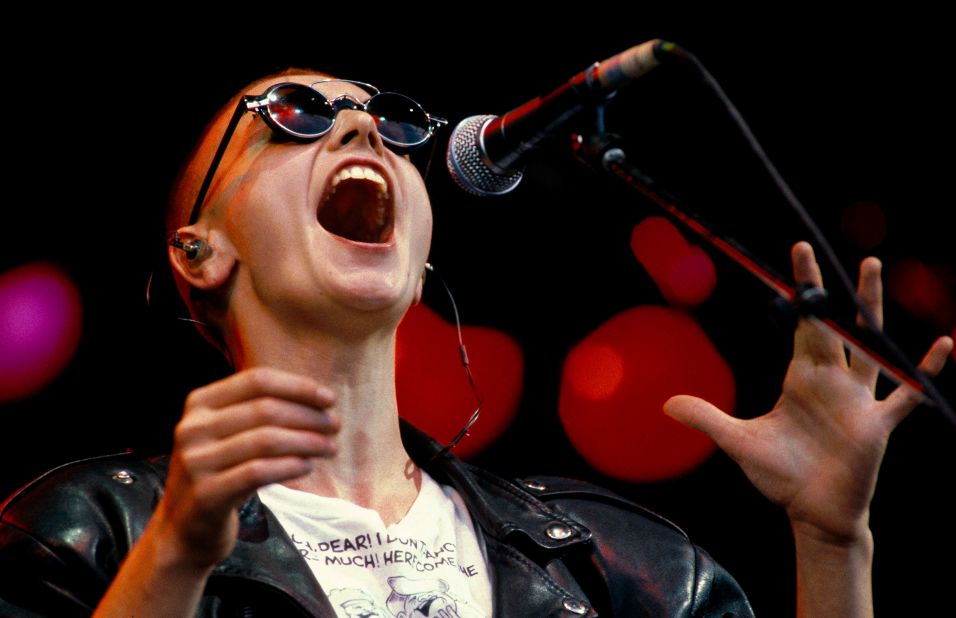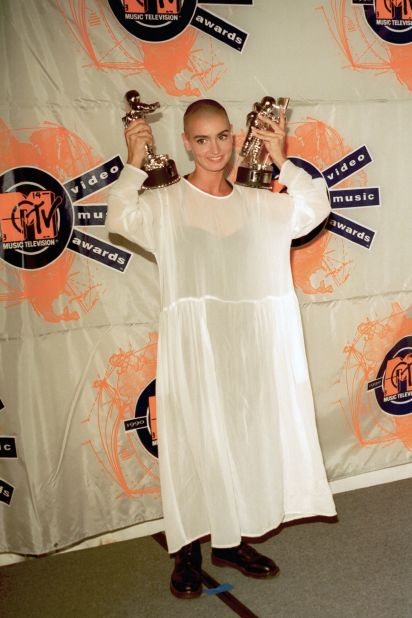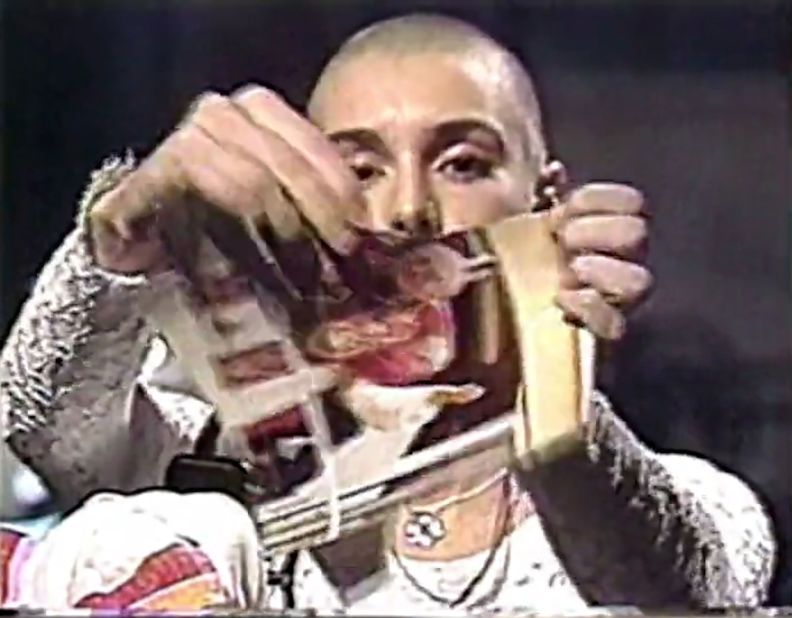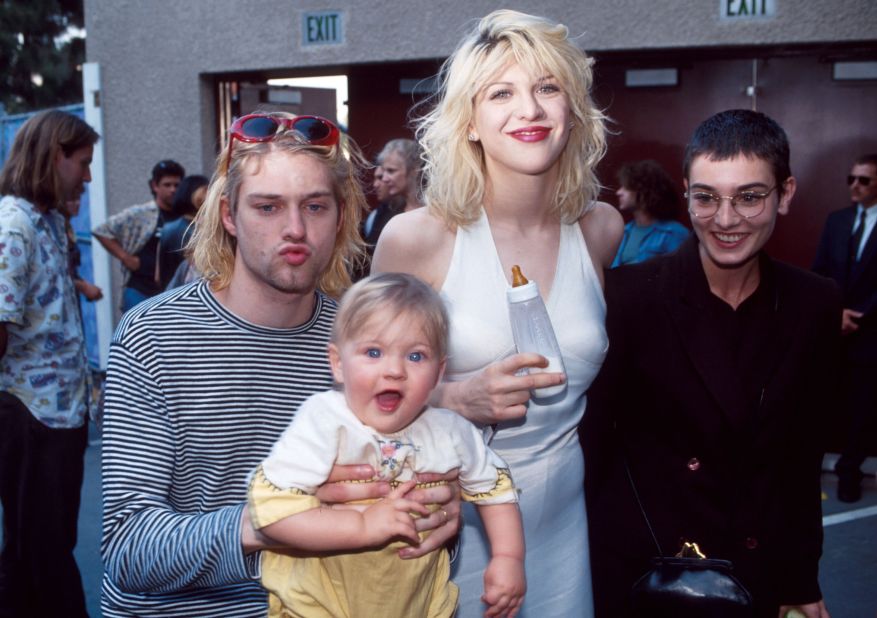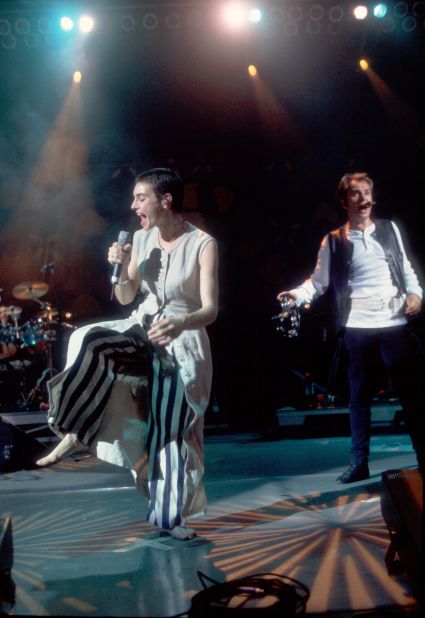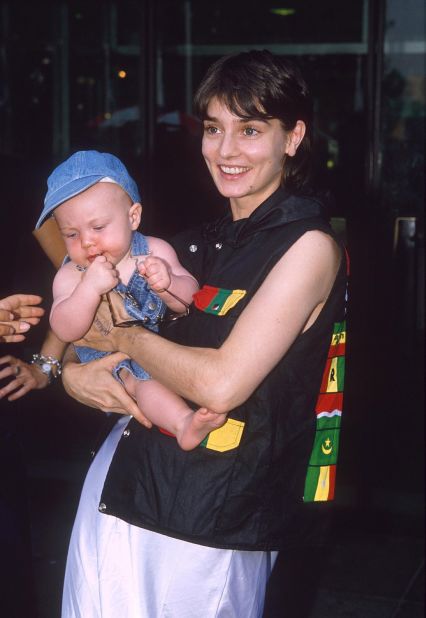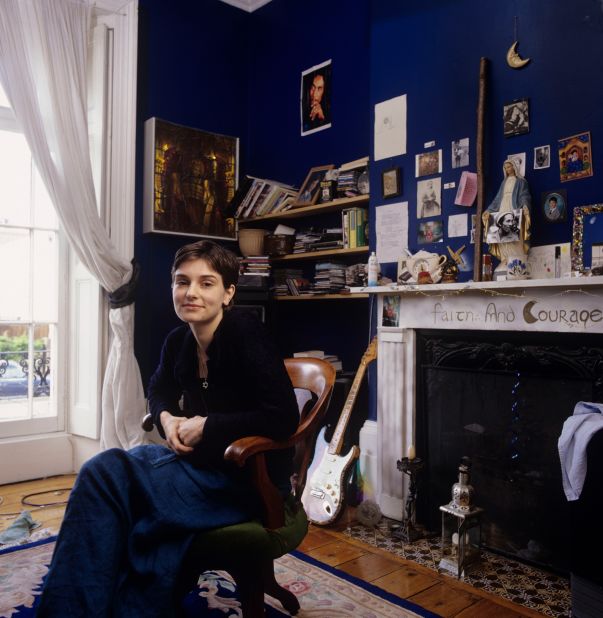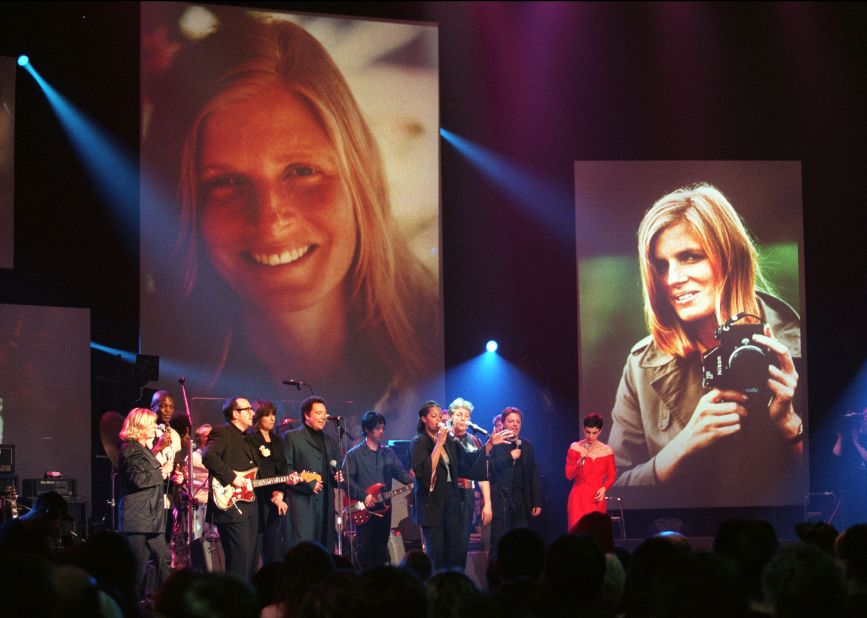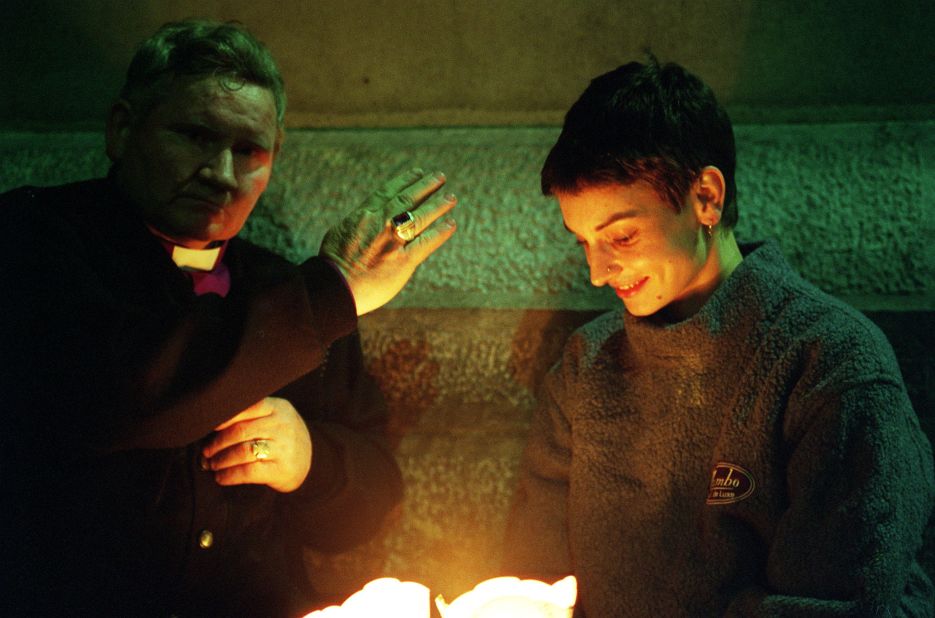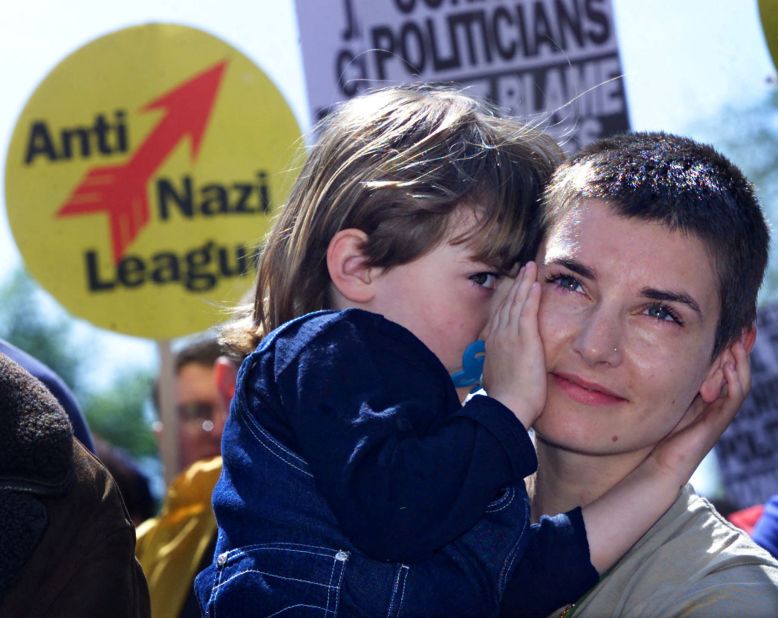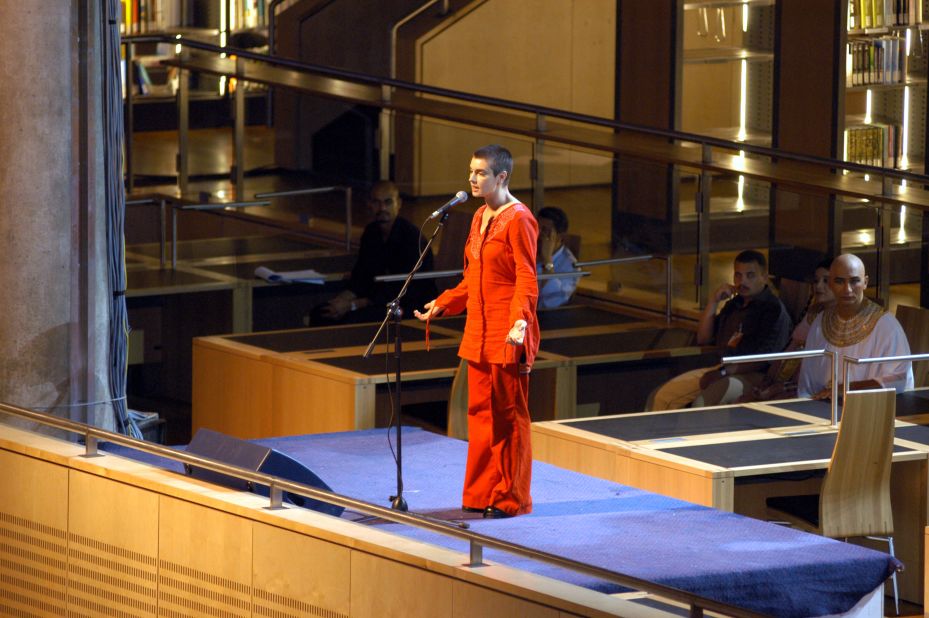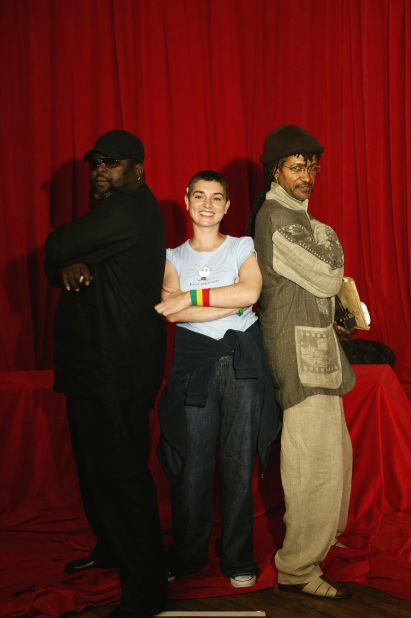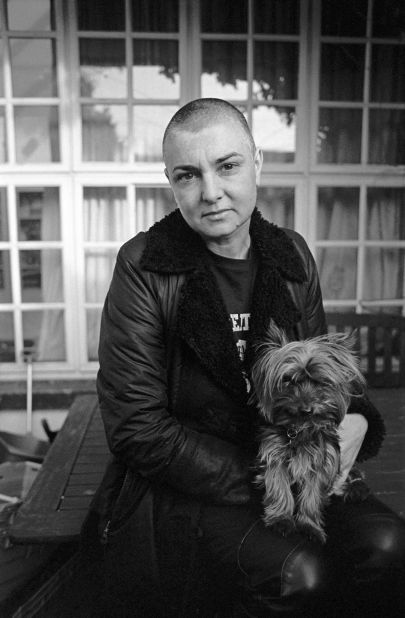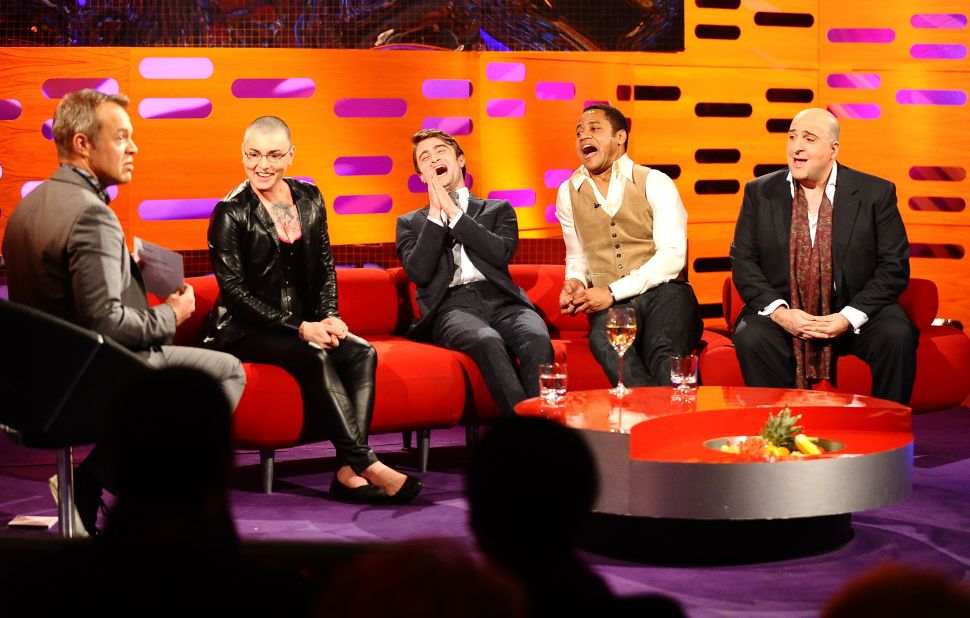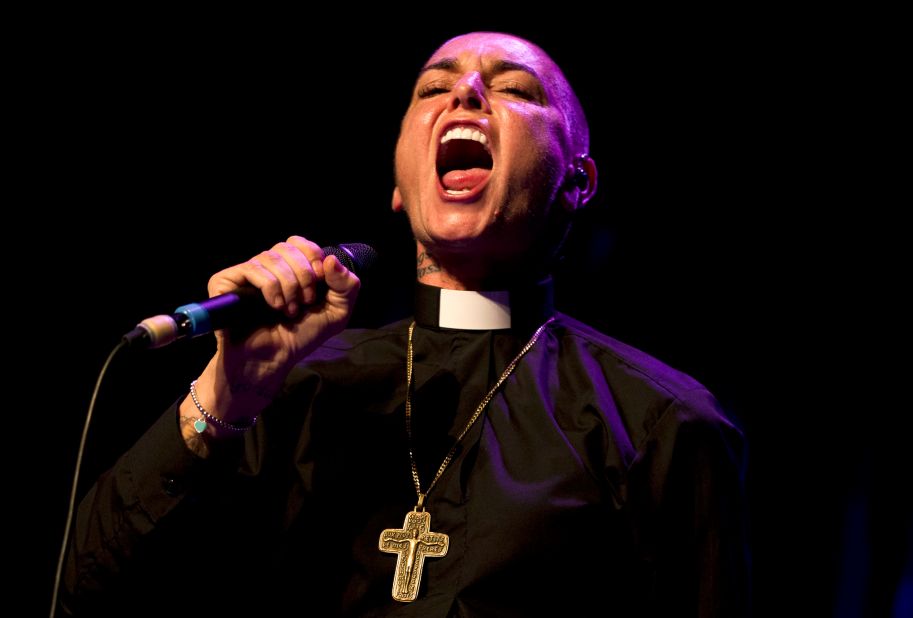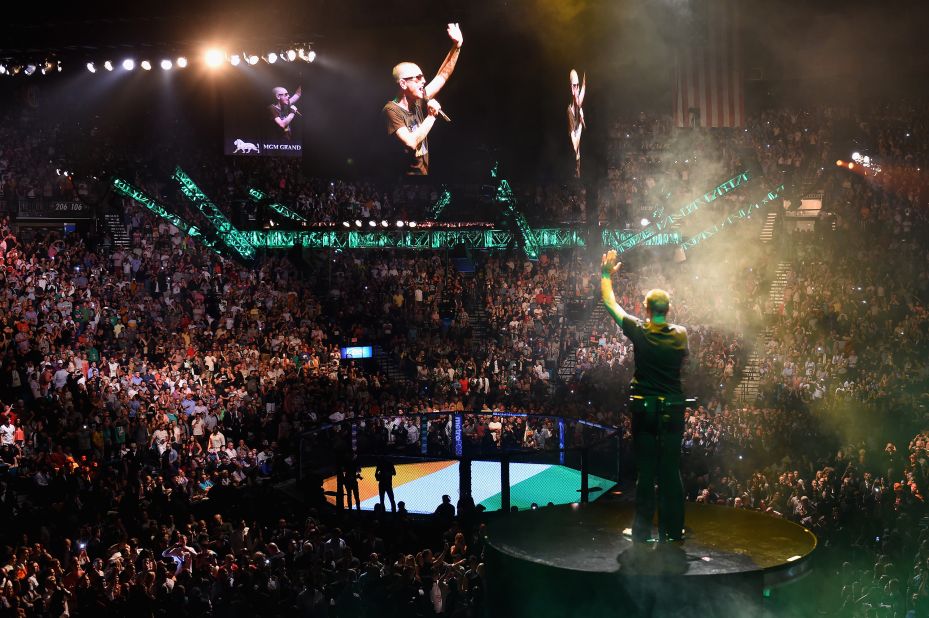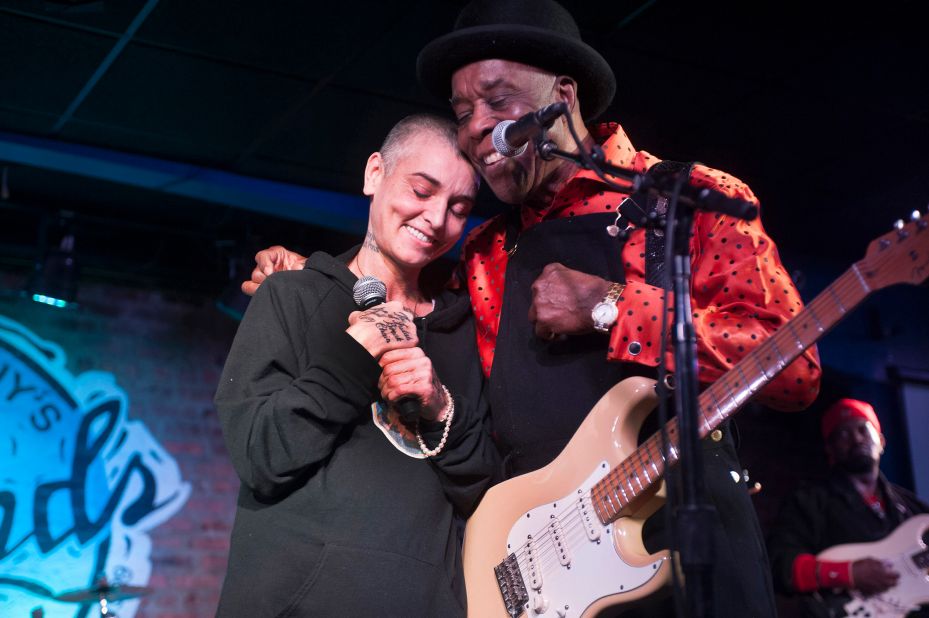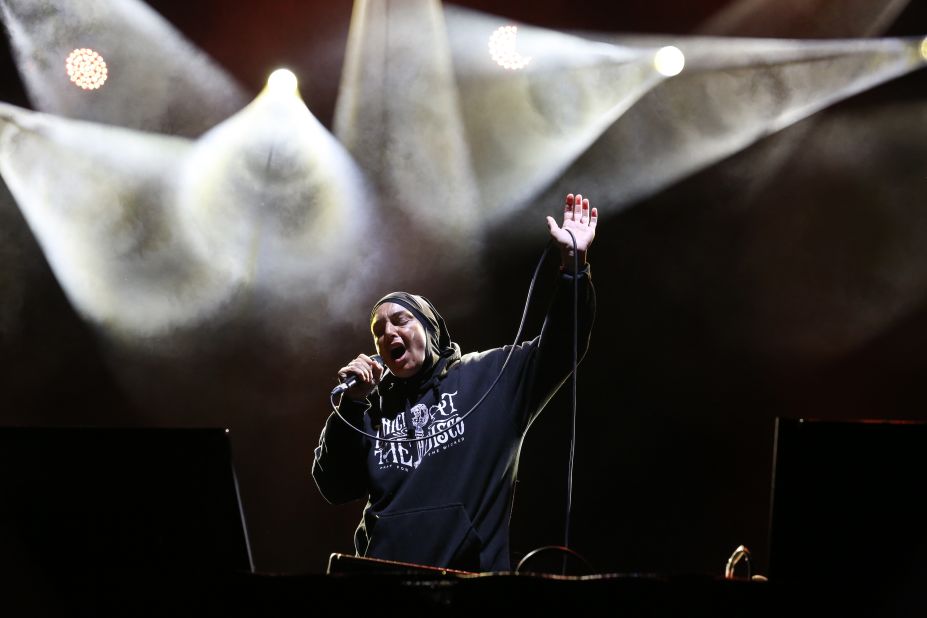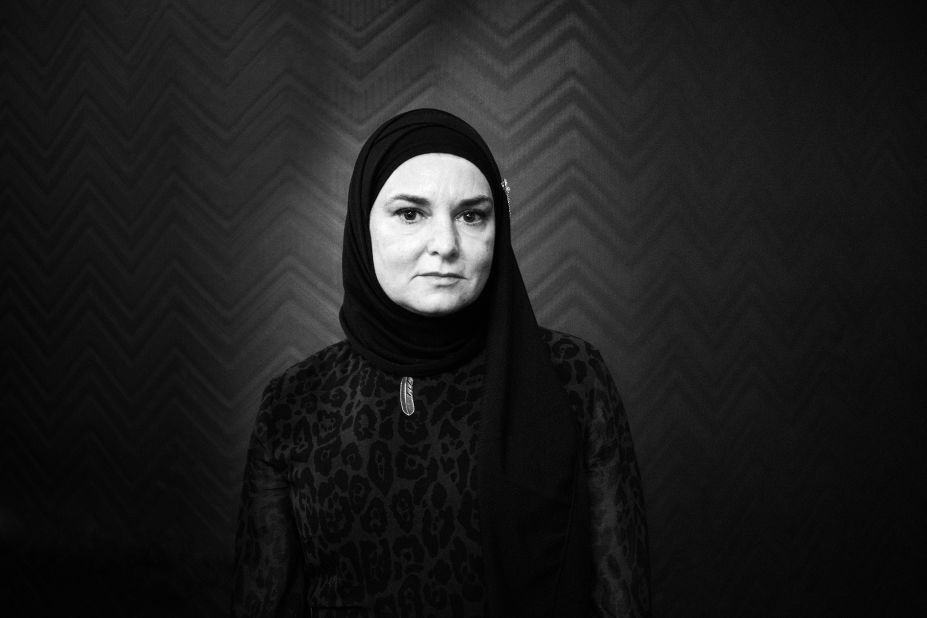 Sinéad O'Connor's life in pictures
Long before speaking out about sexual trauma and abuse became a movement, O'Connor had the courage to name it. Abused throughout her childhood, and very open about her complex post-traumatic stress disorder and borderline personality disorder, she spent years being treated for mental illness. Her memoir is partly dedicated to the patients and staff at St. Patrick's University Hospital in Dublin.
O'Connor understood, though, far ahead of her time, that "crazy" is a word often used to silence people, particularly women, who have things to say that we are not yet ready to hear. When she ripped up a photo of Pope John Paul II on "SNL," it was not a publicity stunt meant to advance her career, it was a cri de coeur meant to awaken us to the church's shameful failures.
If Taylor Swift's music speaks to people who need to express their pain and anxiety, but want to "shake it off," then Sinead O'Connor's music spoke to those who are not so lucky. While Swift's songs will make you feel less alone (and she'll do it wearing sequins, with a toss of her long, flowing blond mane), O'Connor's music registers for those who feel they must be alone with their grief.
There was an authenticity and anger in O'Connor's life and work that deeply resonated with people, especially trauma victims, precisely because it was so honest. She steadfastly refused to trade on her victimization; on the contrary, it was very nearly career suicide. Two weeks after her appearance on "SNL," she was booed off the stage in Madison Square Garden and never truly recovered her audience.
O'Connor didn't disappear. In fact, she refused to accept that she had to be fixed. She was proudly broken, her unforgettable voice cracking and splintering like shattered glass.
Over the course of my years of work with abuse survivors, I've come to believe that the way we deal with trauma in this country is deeply misguided. Too often, we focus on "fixing" what's broken rather than simply bearing witness, honoring with our acknowledgement the pain that trauma causes.
This can leave survivors feeling even more alone, rushed into "getting over" what they know they cannot get over. Although it is often true that my trauma patients go on to build wonderful lives — in Ernest Hemingway's words, "strong at the broken places" — it is because they have integrated their trauma into their life story, not because they have moved on from it.
O'Connor knew that as threatening as her anger was to many people, honesty, naked and brutal, was her medicine. "I am not a liar, and I'm not full of hatred," she said in a spoken message at the end of the final track on her album "Am I Not Your Girl." "But I hate lies and so the liars hate me."
O'Connor may never have lived up to the career hype promised by her early hit "Nothing Compares 2 U". But she did prove to be right — right about the church's complicity in abuse, and right about society's need to heed victims who speak out.
Most would have capitulated to the barrage of public scorn she suffered. They would have thought, "if this many people are against me, how can I be right?" But she didn't falter. Asked if she regretted her words or actions, she simply scoffed.
The World Health Organization estimates that about 1 in 3 (30%) of women worldwide have been subjected to either physical and/or sexual violence. According to UN Women, the vast majority of perpetrators of violence against women and girls still face no consequences. It is rare that they are reported to the police, very few result in charges, and only a fraction of those cases results in a conviction.
Get Our Free Weekly Newsletter
In my practice, women who go against their family's values — and the world's norms — are still suffering. One patient, who brought Title IX charges after a fellow student raped her, was not only traumatized by the attack, but she was also further harmed by a respected institution that, after listening to her story, did not believe her.
Another patient became a whistleblower after her boss sexually harassed her and several others — her case is in limbo, and she is out of a job. Another patient is facing losing custody of her kids, despite documented and repeat abuse allegations against her husband, who happens to be a lawyer. For many of you reading this, parts of these stories likely sound familiar. They are not rare occurrences.
In her life, cut far too short, Sinead O'Connor was often in the position of standing alone and screaming into the void, just as many of my patients feel they are. When the boos from the crowd at Madison Square Garden wouldn't stop, she loudly sang her last word: "War." If she wasn't going to be allowed to perform as she wished, she would at least be heard. Her model has been a lifeline for my patients, a guide when they badly needed one.
Twenty-one years ago, my patient used O'Connor's words to convey her trauma and I didn't yet know how to listen. My work with trauma patients since has shown me what I needed to know. I'm listening now. We should, all of us, be listening.