The United Kingdom government has been heavily criticized by Parliament's Foreign Affairs Committee for underestimating the growth of Russia's Wagner private mercenary group, despite it posing a major threat to the country's interests.
In a damning report published Wednesday, the cross-party committee of lawmakers accused the government of viewing Wagner in overwhelmingly European terms, miscalculating its "activities in Africa," and imposing deeply inadequate sanctions on entities and individuals linked to the group.
"We are deeply concerned by the government's dismal lack of understanding of Wagner's hold beyond Europe, in particular their grip on African states," said Alicia Kearns, a Member of Parliament and chair of the Committee.
"For nearly 10 years, the Government has under-played and underestimated the Wagner Network's activities, as well as the security implications of its significant expansion," read the report, titled "Guns for Gold: the Wagner network exposed."
The document cited a CNN investigation from 2022, which showed how an elaborate Russian scheme was plundering Sudan's riches in a bid to fortify Russia against Western sanctions and to buttress Moscow's war effort in Ukraine.
The report used CNN's reporting as evidence of what it described as "a decade of entrenching Russian interests abroad."
"A CNN investigation released in July 2022 showed the sophisticated gold-smuggling network, drawing on 'interviews with high-level Sudanese and US officials and troves of documents,'" it read, calling Wagner's operations in Sudan "significant."
The report assessed with high confidence that Sudan was one of seven countries where Wagner fighters have carried out offensive military operations since 2014, alongside Ukraine, Syria, Central African Republic, Libya, Mozambique and Mali.
Wagner "essentially operate like a criminal mafia," Kearns said in an interview with Sky News Wednesday. "They go into countries, they breed corruption, they breed instability, they steal natural resources and they leave behind them a wake of atrocities."
The report criticized the UK government for underestimating the size of these operations, which it said was the result of its viewing Wagner "through the prism of Europe," and particularly its footprint in Ukraine.
"Wagner's activities in Ukraine are not representative of the network's operations globally," the report said, adding that it was a "significant failing" to underestimate Wagner's "geographic spread and the impact of its activities on UK interests further abroad."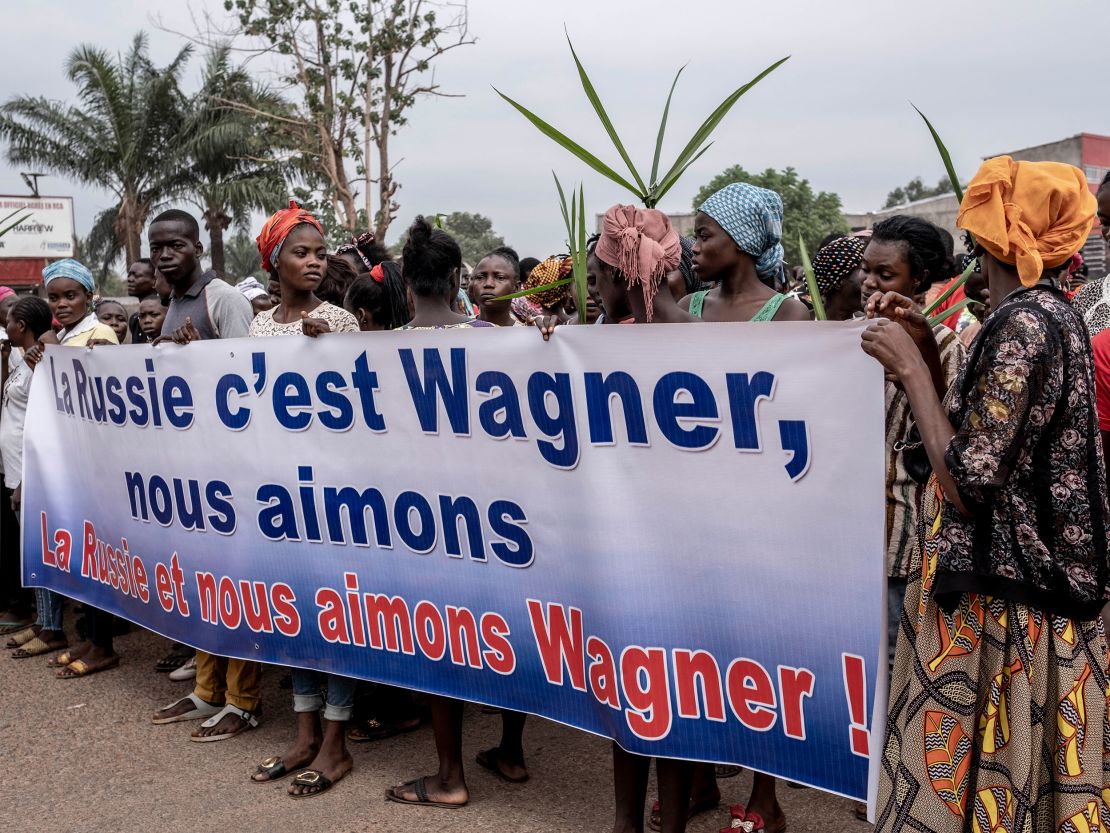 It also criticized the UK government for only beginning to seriously monitor the group after Russia launched its invasion of Ukraine.
"It is deeply regrettable that it was not until early 2022 that the Government began to invest greater resource in understanding the Wagner Network, despite Wagner fighters having already conducted military operations in at least seven countries for almost a decade," read the report.
The report went on to describe the UK's efforts to sanction individuals and entities linked to Wagner as "underwhelming in the extreme," especially considering similar actions taken by the United States and the European Union, which have sanctioned roughly twice as many members of the network.
"The Government has not told us anything specific that it is doing to challenge the network's influence and impunity outside of Ukraine," the report said. "We received no evidence of any serious effort by the Government to track the Network's activities in other countries."
It recommended that the UK government "urgently proscribe the Wagner Network as a terrorist organization," and "move faster and harder to sanction Wagner-linked actors."
The report also recommended that the UK work to provide a "genuinely compelling alternative to priority countries in need of security partnership," to prevent Wagner taking hold in "fragile and conflict-affected countries."