More than 10,000 people have been killed in the Sudanese region of West Darfur in the past two months, tribal leaders say, amid a deadly conflict between two warring factions that has triggered a mass exodus of refugees from the country and displaced millions internally.
Approximately 80% of residents have fled the West Darfur capital of El Geneina, according to the head of the ethnic Masalit tribe Saad Abdelrahman Bahr Al-Din.
A force of about 16,000 people attacked the city and killed civilians, looted houses and robbed banks, Bahr Al-Din said in an interview with Sudanese news outlet Ayin Network Sunday.
After fighting erupted between the Sudanese army and the paramilitary Rapid Support Forces (RSF) in April, West Darfur became the site of rampant violence and reported atrocities that have led to accusations of war crimes against RSF fighters and their allied militias.
'Ghost town'
Bahr Al-Din called El Geneina a "ghost town that is devoid of life," adding that the majority of refugees from the city, which had a pre-war population of over 500,000 people, have fled to Chad.
More than 300,000 Sudanese nationals crossed the border into the neighboring central African country since the conflict broke out, according to recent data from the UN's migration agency. The same research found that about 2,686,434 have been internally displaced as a result of the fighting.
Earlier this month, human rights campaigners accused the RSF and allied Arab fighters of executing dozens of people, and "the total destruction" of a town in West Darfur, saying the violence wrought on ethnic Massalit communities amounted to war crimes.
The RSF and Arab militias frequently target the Massalit and other non-Arab communities, the Human Rights Watch report said.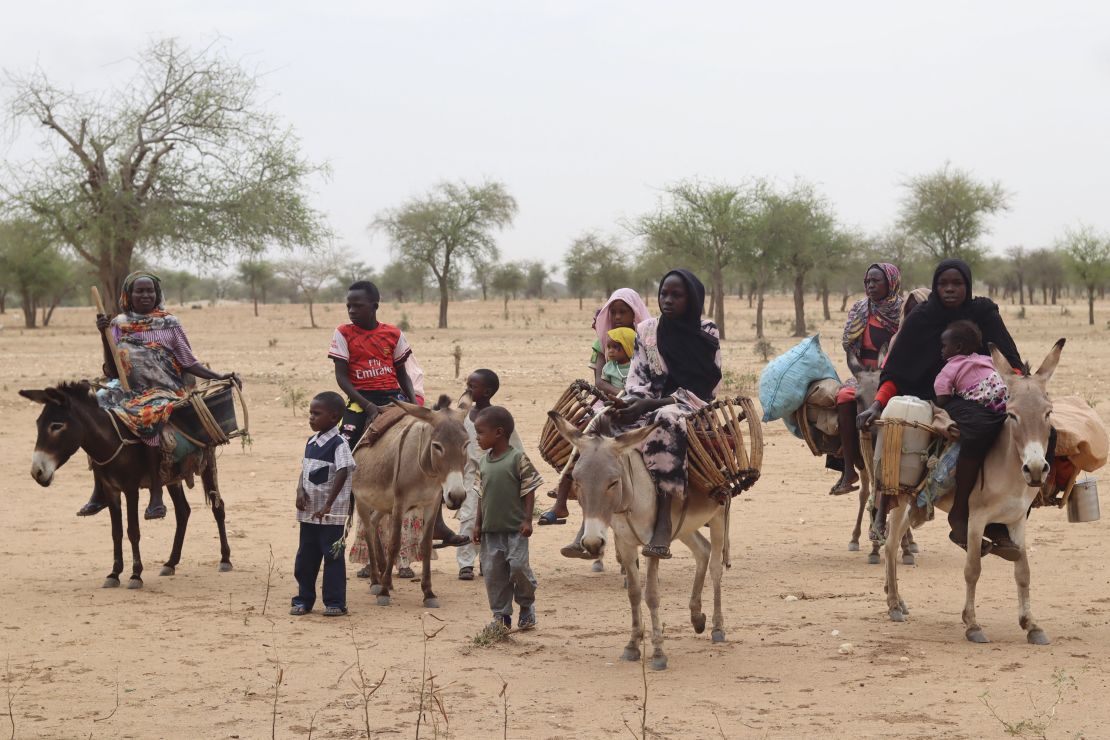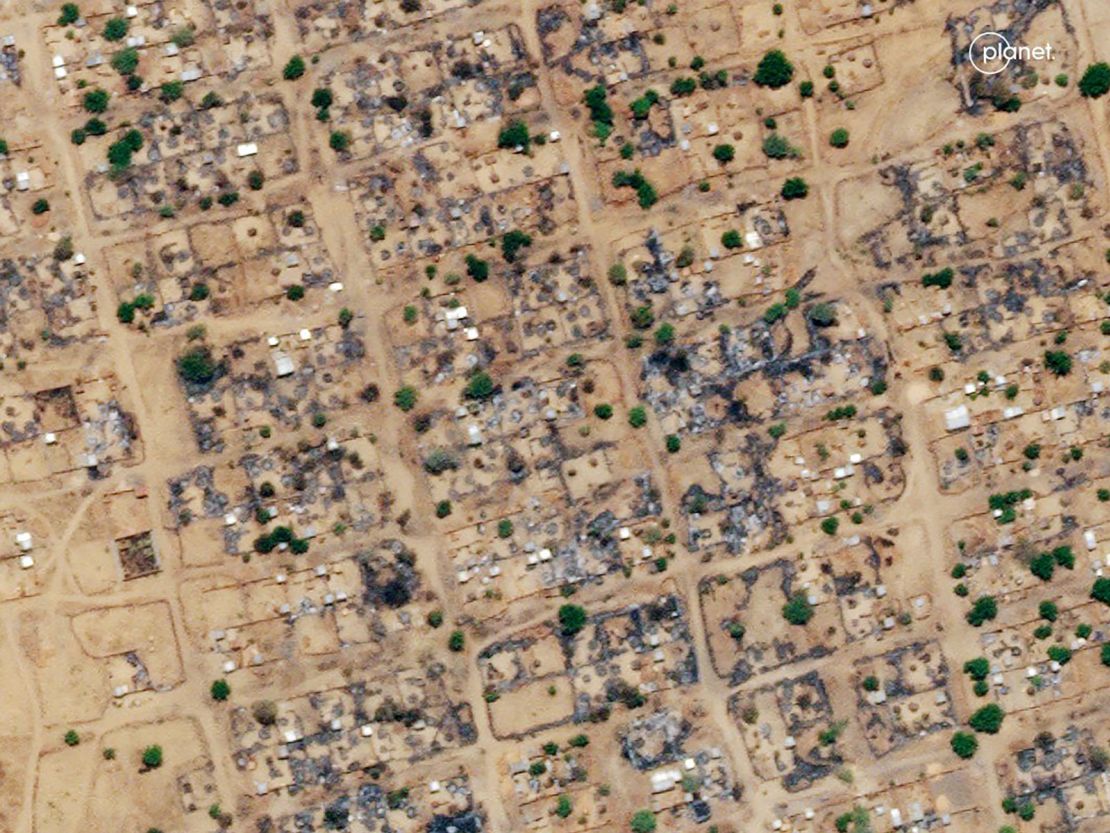 At least 87 people were discovered in a mass grave in West Darfur in July after they were allegedly killed by the RSF and their allied militias, according to the United Nations.
A Darfuri source working in an internally displaced camp speaking on condition of anonymity due to security reasons shared more local accounts on the situation in the neighboring central Darfur state.
"The RSF have forced all residents of the Hasahisa neighborhood [in Central Darfur's capital city of Zalingei] to leave and vacate their homes," a local resident who was able to flee recounted.
According to those who fled Zalingei, RSF and allied Janjaweed militias "have placed snipers on roofs on tops of some buildings."
CNN has previously reported similar accounts of snipers placed in El Geneina, where water, food, and electricity shortages and a lack of medical aid have devastated local communities.
Residents of other central Darfur localities say the RSF prevented farmers from working in their lands and ordered them to leave large areas of their farms to be grazed by the camels and horses of the Janjaweed.
Further south, at least 16 people were killed during clashes between the Sudanese army and RSF fighters alongside allied militias on Friday, due to indiscriminate gunfire and shots, the Darfur Bar Association (DBA) said.
Local authorities cautioned the rise in chaos resulting from the civil war in Sudan, as neighborhoods in the center of the South Darfur state capital Nyala were evacuated, resulting in residents being displaced to areas south of the city, according to DBA.
The International Criminal Court (ICC) launched a new investigation into alleged war crimes in Sudan in July, with ICC Chief Prosecutor Karim Khan saying, "we are in the midst of a human catastrophe."
CNN's Sharon Braithwaite, Lindsay Isaac and Mitchell McCluskey contributed reporting.