Police in Oregon say a suspect is dead after opening fire in a hospital in downtown Portland Saturday, a shooting that left one person dead and another injured.
Authorities say the suspect, who fled Legacy Good Samaritan Medical Center after the shooting, was stopped in a vehicle by police in Gresham, just east of Portland. He was shot and killed after officers opened fire, according to a news release from Portland police.
Police responded to the facility around 11 a.m. local time after reports of a person with a gun inside the hospital, Sgt. Kevin Allen said at a Saturday afternoon news conference.
When officers responded, they were told a person had opened fire inside the hospital. A witness told officers the suspected shooter had already left the hospital by the time police arrived, Allen said.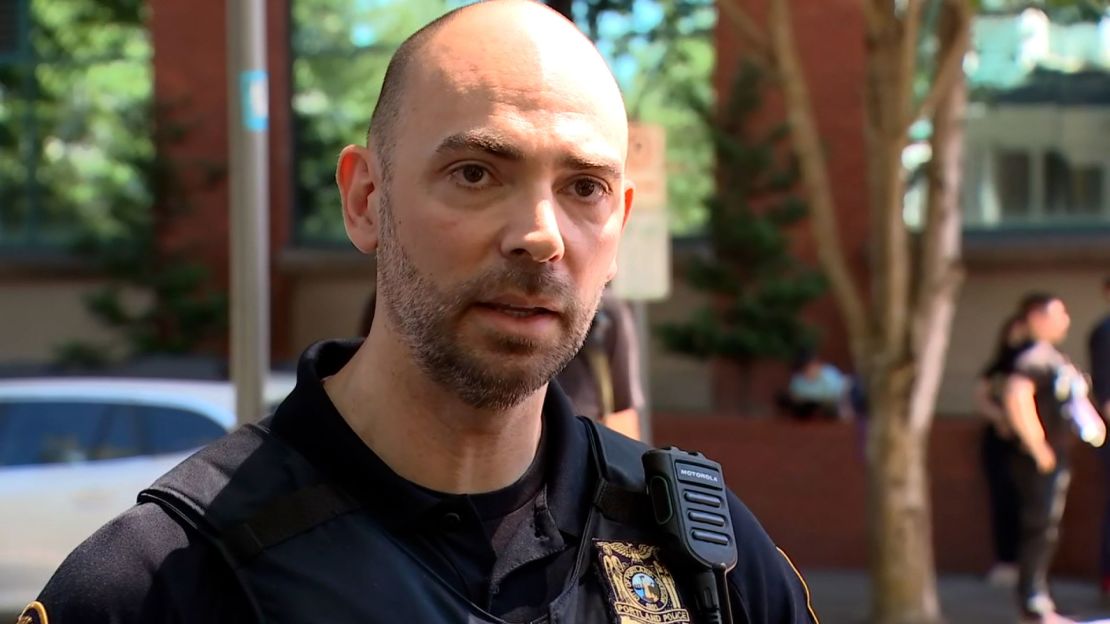 Bobby Smallwood, a security guard at Legacy Good Samaritan Medical Center, was shot and killed during the incident, according to police and a news release from the hospital.
Another unnamed staff member was injured and is in stable condition, the hospital said. No patients were hurt in the shooting.
A Fred Meyer grocery store nearby was evacuated and searched by police as part of an intensive search for the suspect.
Officers later located the suspect and stopped the vehicle he was in, Portland police said.
"During the incident, shots were fired by police," the police department release states. "The suspect is deceased. No officers were injured."
A statement from Portland police Saturday night said three officers "used deadly force in this incident," and their identities would be made public within 15 days barring any security threats, according to bureau policy.
The hospital, which was put on lockdown after the incident, lifted its shelter-in-place directive around 4:15 p.m. local time, according to the release.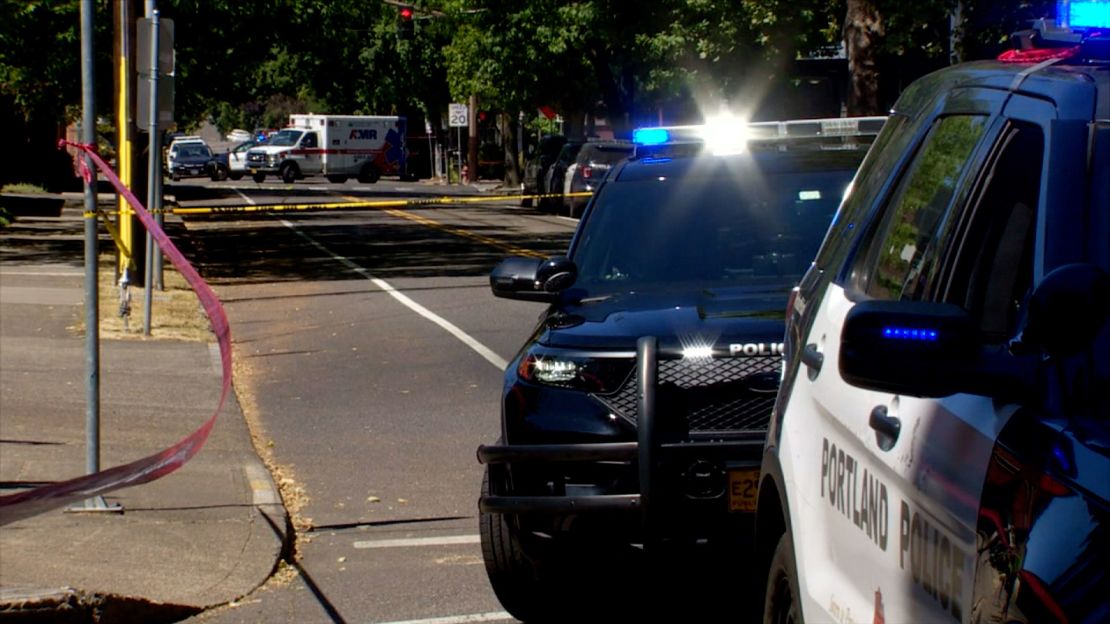 The suspect was not named Saturday afternoon, and police did not detail any possible motive.
"Words cannot express the profound grief we are experiencing," said Kathryn Correia, Legacy Health's president and CEO, in a release from the hospital. "We offer our unwavering support to Bobby's loved ones, to our patients in our care, to the staff at Legacy Good Samaritan and to all of our employees and providers suffering today."
The Portland Police Homicide Unit, along with detectives from other units and the Forensic Evidence Division, responded to the scene and are investigating, according to police.