An Arizona firefighter has been charged with arson after allegedly confessing to setting multiple fires across two counties over the past few weeks, according to the Yavapai County Sheriff's Office.
Authorities identified Karson Nutter, 18, on Friday as the key suspect in the investigation of eight arson events – four structure fires and four wildfires – in Yavapai and Coconino counties since June 15.
A small fire on Thursday led deputies and detectives to tie a suspect to that fire and several others, according to a news release.
Nutter was booked in the Yavapai County Sheriff's Office Detention Center on three counts of arson of a structure or property, aggravated criminal damage and five counts of false reporting to law enforcement.
His bond was set at $2 million on Friday, according to a court database. CNN has been unable to determine if Nutter has retained an attorney at this time.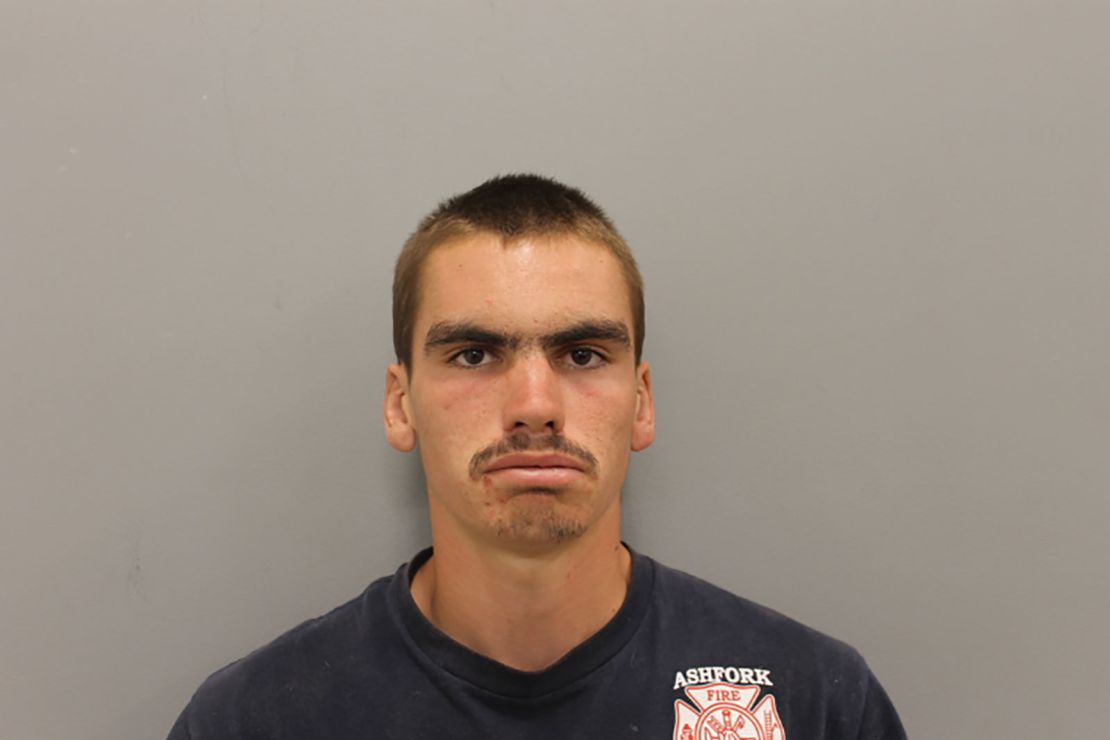 CNN has reached out to the Ash Fork Fire Department for comment.
Nutter, who is a firefighter in Ash Fork, Arizona, became a key suspect during interviews early on in the investigation, the sheriff's office's release stated.
Officials also said Nutter provided "deceptive and misleading information" in his statements.
Deputies obtained a full confession from Nutter Thursday night regarding his involvement in at least seven of the eight fires, according to the sheriff's office.
Deputies said Nutter told them his motives for setting the fires "ranged from boredom, retaliation against a former employer, chasing a thrill and setting fires to some abandoned homes for being 'ugly,'" according to the release.