Editor's Note: Elena Sheppard is a culture writer who focuses on books, fashion, theater and history. Her first book, "The Eternal Forest: A Memoir of the Cuban Diaspora" is forthcoming from St. Martin's Press. The views expressed here are her own. View more opinion on CNN.
Jane Birkin, the British-born actress, muse and singer who found fame in France, became a style icon in the '60s and maintained that status until she passed away at age 76 on Sunday. But as she told CNN's Christiane Amanpour in a 2020 interview, "When I'm dead … [people] will possibly only talk about the bag."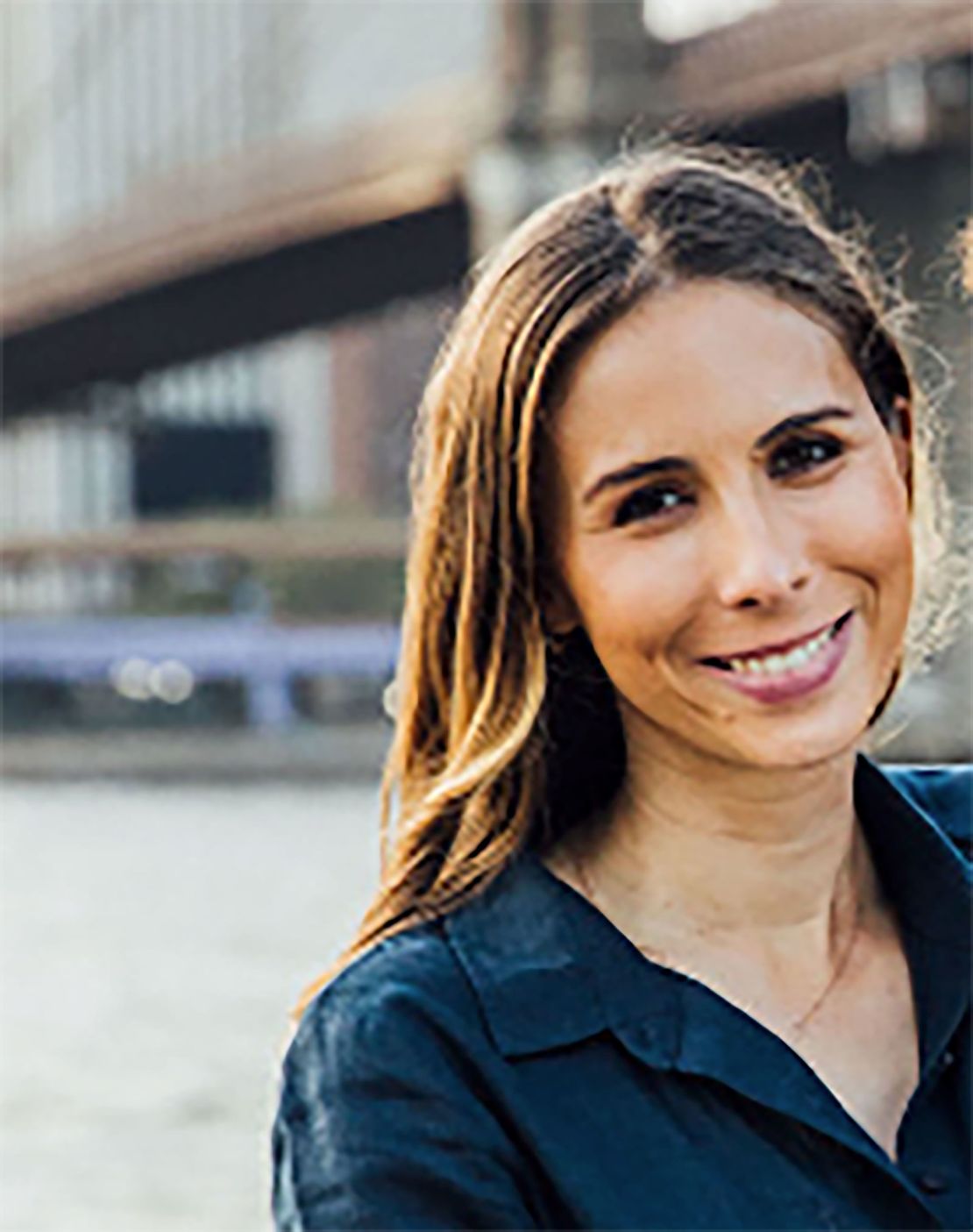 The bag, of course, is the eponymous Birkin: the luxury Hermès handbag that, decades after its release in 1984, remains a status symbol for the rich and famous. The price tag is eye-watering — Birkins sell for anywhere between $10,000 and $450,000 — and the labyrinthine means of getting one adds to their exclusivity.
You can't simply order a Birkin online or pop into Hermès and buy one. There are waitlists, auctions, vintage sources to be scoured. People stand by for months, or even years, for the Birkin they covet to become available.
Yet it's tied to a figure whose style was more free-spirited insouciance. Birkin's chicness was defined by seeming happenstance: enviable bangs that looked home-cut, nipples subtly visible through diaphanous blouses, crocheted dresses worn backwards for a more dramatic neckline, wicker baskets used as purses.
Birkin may have been proven right. She has died and people are talking about the bag as the great definer of her life. But there was also her song "Je T'Aime … Moi Non Plus" — so scandalous it was condemned by the Vatican — her stake in the ground as the ultimate in French girl chic, her films and theatrical performances and her daughters. There were her celebrated musical tours, which extended well into her 70s.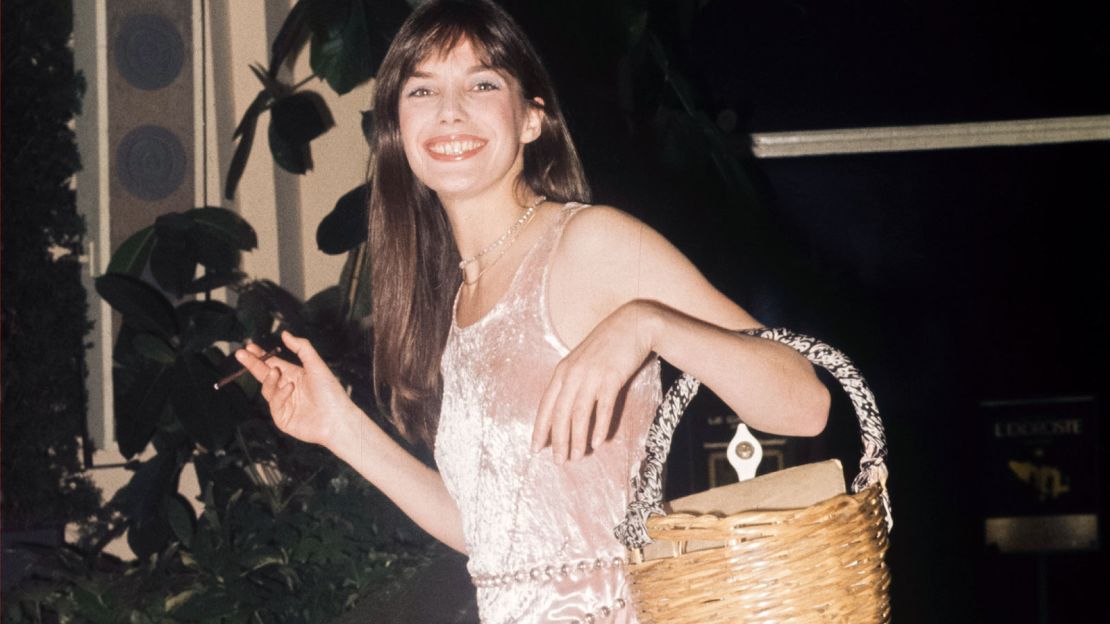 For a woman so multifaceted, bohemian and accomplished, her legacy being defined by competitive luxury is an unfortunate twist. We'd do well to remember her more for her unpretentious spirit and her confident style than the handbag to which she lent her name.
The origins of the Birkin bag explain how she ended up as this unlikely cultural ambassador and reveal that she wasn't entirely innocent of the high-end couture embodied by her namesake purse. But there is a difference between fashion and luxury, a dichotomy she continued to carve out even when carrying her eponymous handbag.
On a flight from Paris to London in 1981, Birkin was upgraded. Once settled in her new seat, all of Birkin's things tumbled out of her bag, papers and photos flying everywhere. Her seatmate suggested she use an agenda with a pocket, to which she replied, "What can you do?"
It turned out he could do quite a lot; he was Hermés chief executive Jean-Louis Dumas, and Birkin suggested he make a bag that was smaller than a suitcase but bigger than the Kelly, a smaller Hermés purse named after the actress Grace Kelly.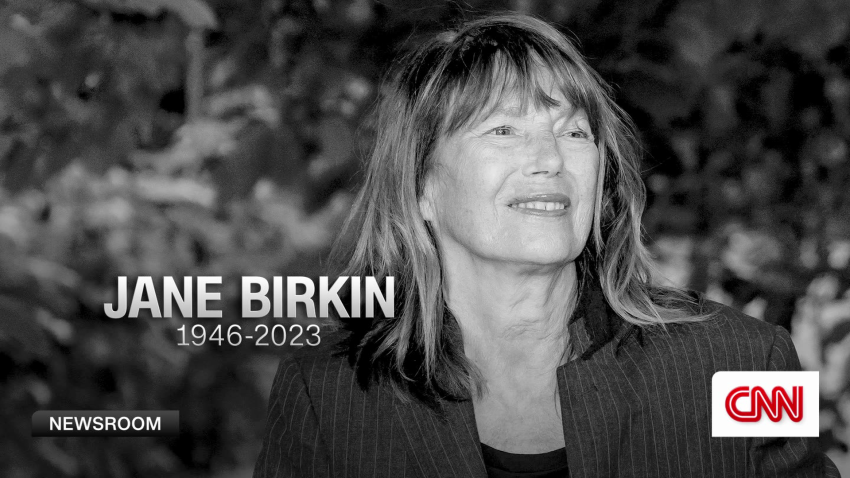 Jane Birkin dies at the age of 76
The two spent the rest of the flight discussing the ideal women's handbag. "I drew it on one of those sick bags, the vomit bag," Birkin told Amanpour of the moment that birthed what would become perhaps the world's most famous purse.
"A month later I got a call from Hermés saying would I come have a look at this bag," Birkin said in a 2018 interview with "CBS Sunday Morning." "It was made out of cardboard, it looked lovely actually in cardboard." The Hermés team asked if they could name the bag after her. "I was so flattered," she recalled. But after that meeting she didn't give the bag much thought. "I never really followed it up," she said. Until the Birkin became the bag of the moment and it became impossible not to follow up.
"When wearing a Birkin, a woman has the ability to carry her wealth, affluence and style on her arm for the world to see," noted a 2015 article in Fortune. With that in mind, a certain type of woman for whom those things are important became most associated with the bag.
The always polished fashion designer and former Brit pop singer Victoria Beckham is rumored to have around 100 Birkins. Reality TV juggernauts like the Kardashians all carry them, and so does singer, actress and beauty mogul Jennifer Lopez. A "Sex and the City" plotline features character Samantha Jones trying and failing to game the years-long Birkin waitlist.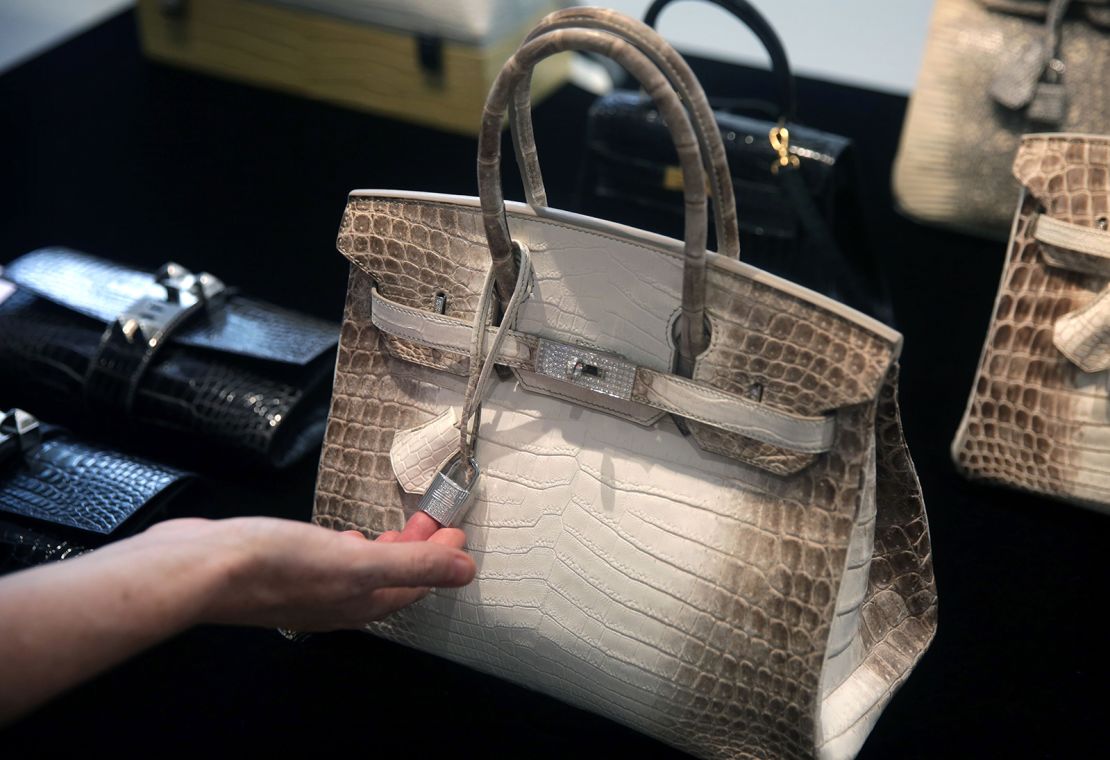 In contrast, Birkin the woman appeared to care about style, but not affluence or wealth — and certainly not status symbols. "If I wanted to be barefoot and wear a mackintosh, I would do it. I didn't give a hoot," Birkin told Vogue in 2016 of her style, which still defines "French girl chic" — a look that is effortless and unpretentious but with proportions so artful it somehow always works. Speaking of famous French musician Serge Gainsbourg, with whom she had a creative relationship and shared a child, she said, "Serge and I would go to the nightclubs — we could have gone in our pajamas … We didn't have to conform in any way."
It is a testament to the power of our classist and status-obsessed culture that someone so eclectic and original would become best known for her association with a luxury item whose exclusivity breeds its own type of conformity. The act of carrying one is a flex of money and status.
Thankfully, when it came to her personal Birkin bags, the actress maintained her bohemian streak. Instead of the Birkin bags shown off in perfectly lit closets and held in manicured hands or with white-gloved care, Birkin treated hers like any old tote. "There's no fun in a bag if it's not kicked around, so that it looks as if the cat's been sitting on it — and it usually has. The cat may even be in it!" Birkin told Vogue in a different interview.
She also made it (even more) her own. "I always hang things on my bags because I don't like them looking like everyone else's," she said. "I always put on stickers and beads." In photographs, her Birkins are decorated with patches like a college kid's laptop as well as bangles, her watch loops around one of the straps. "A Birkin bag," she noted, "Is a very good rain hat."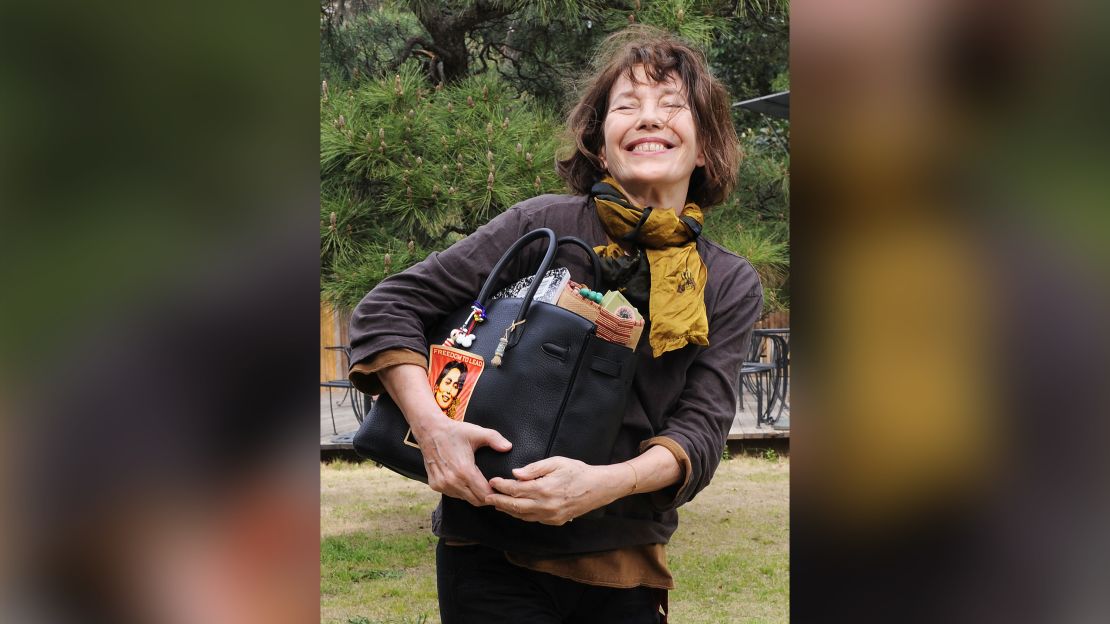 So how to reconcile her namesake bag with her signature style and free-spirited ethos? Birkin herself chose to challenge Hermès on their treatment of animals, prompting a company investigation into their treatment of the crocodiles used in the crocodile version of the bag to address her concerns. (Materials used in other Birkins include leather or different types of exotic animal skins). She would also own only one Birkin at a time and then auction her used bag off for charity. "I sold one of my Birkin bags for $163,000 to help the Japanese Red Cross," she told Women's Wear Daily.
"I got Hermès to fork out for my charities once I saw the fortune they were making. A certain amount of money every year goes straight to my charity and it will continue to after my death," she said in the same interview. "So that rather trivial piece of heavy luggage has done a lot of good in the world."
So, yes, Jane Birkin has died and people are talking about the bag. But her subversion of the bag's status is how she kept her free-spirited identity even as her name became synonymous with exclusive luxury. Other people might mistake her identity for over-the-top commercial elitism, but she never did.
"It's very nice that everyone's got one or wants one. I keep saying to Hermès to make it out of plastic or, even more fun, make it out of cardboard. Then it wouldn't be so heavy. But if people want to go for the real thing, fine. If they go for copies, that's fine too," she told Vogue. "I really don't think it matters."