Dangerous weather could bring more flash floods to Vermont – just as the state begins its long recovery from devastating rainfall that deluged the region earlier this week.
At least one person died in the recent storms and flooding, the Vermont Department of Health said in a news release. Stephen Davoll, 63, died in a "drowning accident in his home on July 12," the release said. No additional details were provided.
More severe thunderstorms, flash floods, hail and even tornadoes could hit Vermont Thursday, the National Weather Service warned.
Teams wrapped up rescue missions for residents trapped by floodwater and there were no reported deaths or ongoing missions tied to the earlier round of storms, Vermont Public Safety Commissioner Jennifer Morrison said Thursday.
Southern Vermont is facing a moderate risk of excessive rainfall and thunderstorms expected Thursday afternoon will last through the night, the weather service said. Much of the already waterlogged state is under a new flood watch.
The rainfall totals for Vermont, New Hampshire and parts of New York could reach 1.5 to 2 inches, the weather service warned. While rainfall totals for Vermont are expected to be lower than they were earlier in the week, the soil is saturated and rivers are still running high, making the region more prone to flooding.
Most of the dangerous weather is expected between 4 p.m. and 8 p.m. Thursday, Morrison said, when the likelihood of localized flash flooding is high.
"This is not expected to be a repeat of Monday and Tuesday, but it will be dangerous in the areas that experience flash flooding," she said.
Another round of heavy rain is heading for the state Sunday, Gov. Phil Scott said Thursday.
"This isn't over, and it won't be over after this storm," he warned.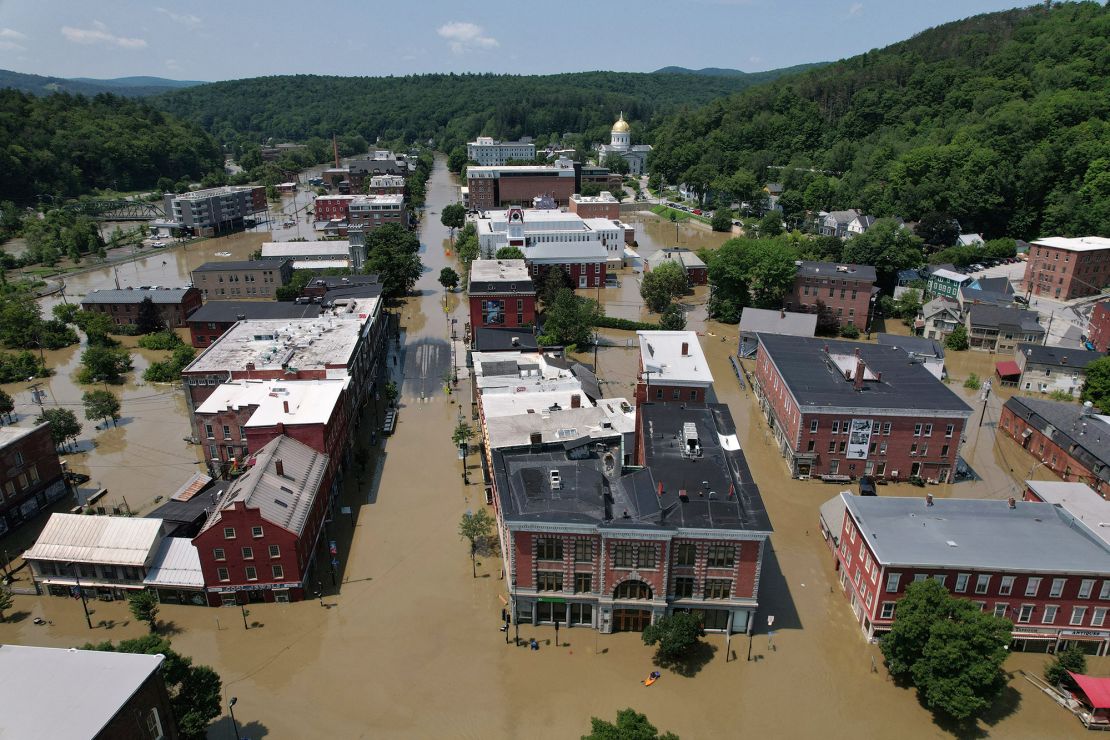 "Today I will submit the request for President Biden for a major disaster declaration, which, if approved, would provide federal disaster relief funds, which would be very helpful to communities in the recovery phase," Scott added.
Biden approved an initial emergency declaration for Vermont Tuesday that set the aid process in motion.
Officials now are urging residents not to put themselves or first responders in danger by ignoring road closures or taking unnecessary chances around floodwater.
"They are filled with oil, gas, sewage, chemicals and more. They are foul and nasty," said Morrison. "Do not let your kids play in stormwater."
Vermont is still reeling from the catastrophic flooding that turned streets into rivers and rushed through buildings, leaving many trapped in their homes and cars. More than 200 people had been rescued since Sunday, Morrison said Wednesday.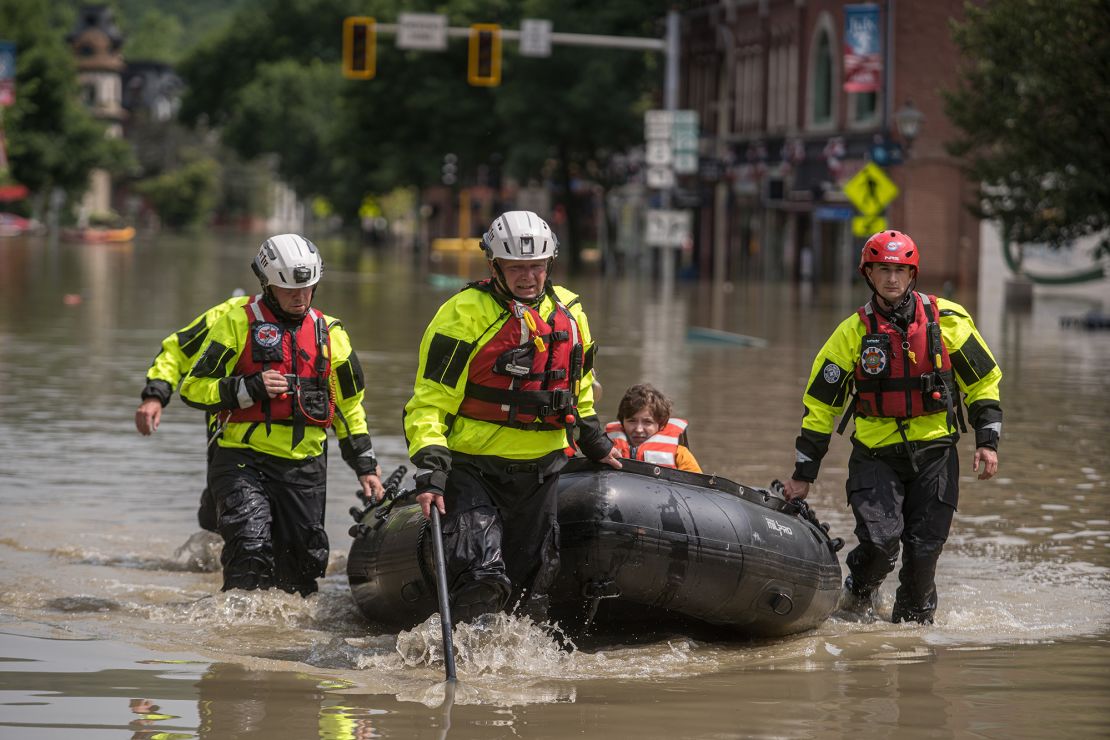 "Those returning to their flooded homes should take precautions when entering. Do not turn on your circuit breaker or use any power sources until you've had your system checked by a licensed electrician," she said.
The head of the Federal Emergency Management Agency visited Vermont to survey the damage and urged residents to be aware of post-flooding dangers.
"It takes just 6 inches of water for someone to be wiped off their feet," FEMA Administrator Deanne Criswell said Wednesday.
"And in that water, we see a lot of debris. We see downed power lines. We see things that can cause additional damage."
Other states have also sent crews to Vermont to assist with rescues.
Even with all the help, it's going to take years – if not a decade – for Vermont to recover, Morrison said.
CNN meteorologists Dave Hennen and Taylor Ward and CNN's Jamiel Lynch, Holly Yan, Nouran Salahieh, Sara Smart, Kristina Sgueglia, Caroll Alvarado, Jessica Xing, Jillian Sykes and Artemis Moshtaghian contributed to this report.