Rock legends Willie Nelson, Neil Young and John Mellencamp are highlighting farmers in the way that they know best: through song.
Farm Aid, a nonprofit agricultural organization, is bringing its annual music and food festival back to Indiana in September with board members Nelson, Young, Mellencamp, Dave Matthews (with Tim Reynolds) and Margo Price headlining the affair, according to a news release on Tuesday.
Bobby Weir and Wolf Bros featuring The Wolfpack, Nathaniel Rateliff and The Night Sweats, Lukas Nelson, Allison Russell, The String Cheese Incident, and Particle Kid are also on the lineup.
The festival will feature a day of "music, family farmers, homegrown food and agrarian experiences," according to the release. Attendees will also be treated to food concessions that offer a diverse menu featuring ingredients produced by family farmers "using ecological practices with a fair price paid to the farmers."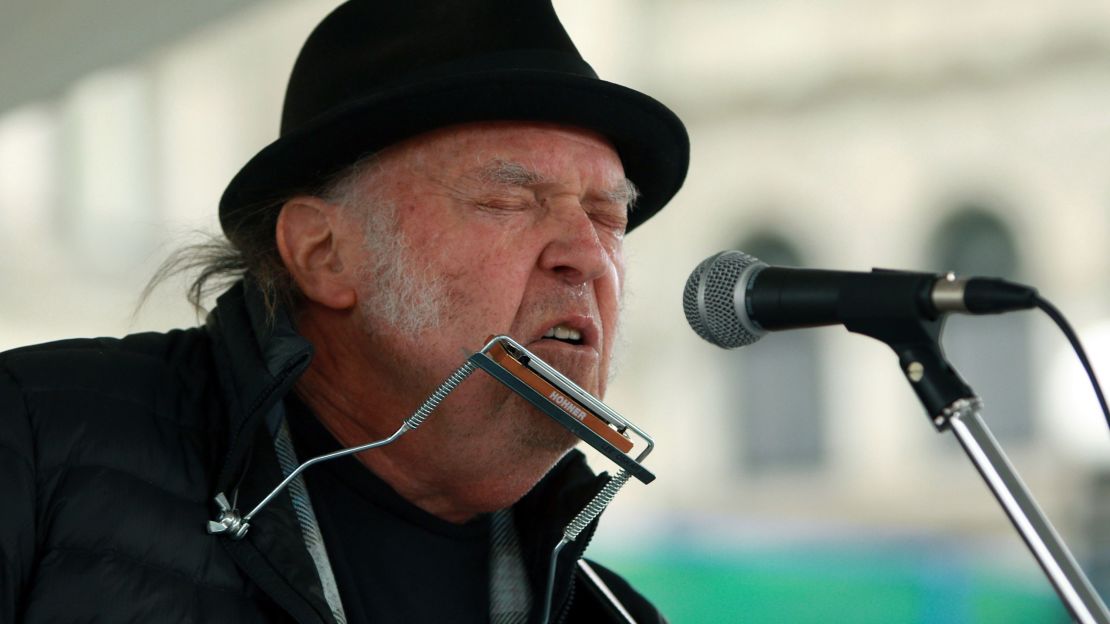 "Family farmers have the solutions to some of our toughest challenges. As we face a changing climate, farmers in Indiana, across the Midwest and all over the country are farming in ways that create more resilient farms to build healthy soils and protect our water," Nelson, Farm Aid's founder and president, said in a statement on Tuesday.
The 2023 festival is set to take place at the Ruoff Music Center in Noblesville, Indiana. Farm Aid previously came to Indiana in 1990 and 2001, and was held in North Carolina last year.
Mellencamp, an Indiana native and Farm Aid co-founder, said in a statement on Tuesday, "We are honored and excited to bring the Farm Aid experience back to Indiana. My home state holds deep meaning for me and for the generations of family farmers who have dedicated their lives to caring for the Earth and bringing us good food."
Farm Aid is a nonprofit organization focused on building a family farm-centered agricultural system in the US. The first Farm Aid concert was organized by Nelson, Young and Mellencamp in 1985 to raise awareness and funds to keep family-run farms operational and has since raised over $70 million, according to Farm Aid's website.
Tickets for the music and food festival will go on sale to the public on July 15 at 10am ET, with the presale beginning at 10am ET on July 12.