Andy Murray has explained how he wanted Nazanin Zaghari-Ratcliffe, the British-Iranian charity worker who spent almost six years detained in Iran, to watch one of his matches at Wimbledon "in totally different circumstances" after inviting her to his first-round match earlier this week.
Zaghari-Ratcliffe was accused by Iranian authorities of working with organizations allegedly attempting to overthrow the regime – charges she and her employer, the Thomson Reuters Foundation, repeatedly denied.
She told the BBC last year that she had watched Murray win Wimbledon in 2016 from inside her prison cell in Iran, prompting the former world No. 1 to send an invite for his first-round match on Tuesday.
"She hadn't been to Wimbledon before," Murray told reporters. "After I spoke with her and the story she told me about watching my Wimbledon final while she was in a cell, I felt like I wanted to invite her to come along and watch the tennis in totally different circumstances.
"Hopefully, [it was] a much more enjoyable experience. That was what I felt after speaking to her. I wanted to see if we could get her to come along."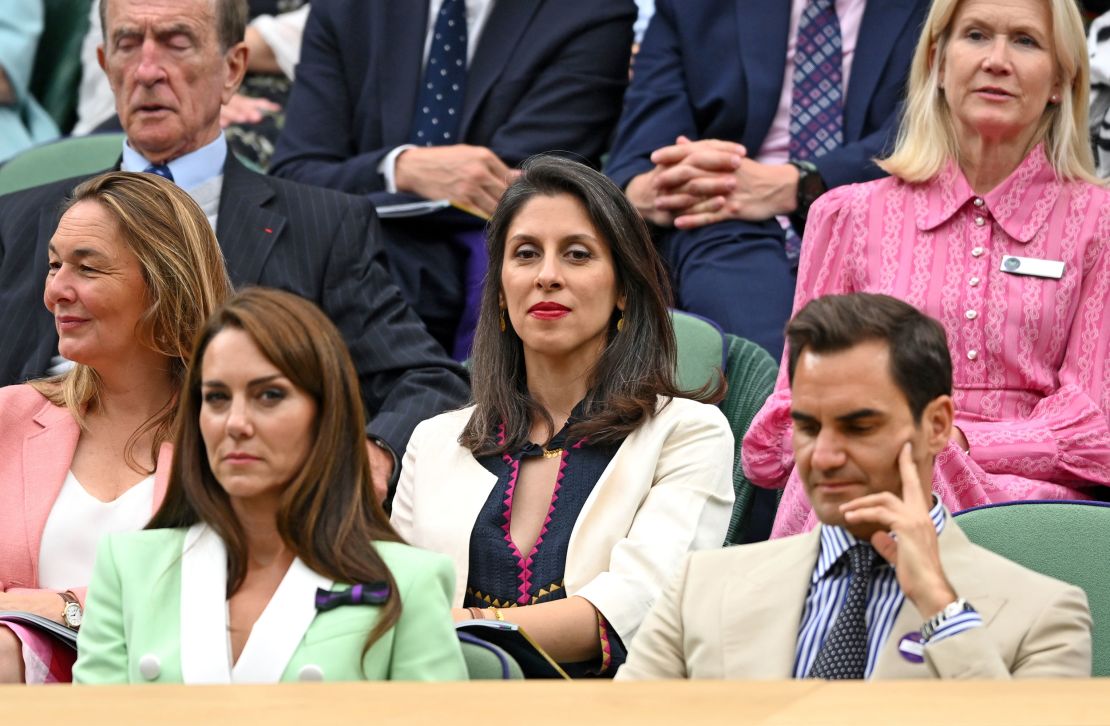 Zaghari-Ratcliffe, sitting behind the Princess of Wales and 20-time grand slam champion Roger Federer, watched from the Royal Box as Murray defeated fellow Brit Ryan Peniston in straight sets, 6-3 6-0 6-1.
Speaking to Murray on BBC Radio 4's Today program last year, she recalled watching his final against Milos Raonic from detention in Iran, saying: "I was always a big fan of you for a very long time, but also there I was in solitary confinement, watching the match that you actually won in the end. I can't tell you how joyful it was."
Murray, who responded by describing it as "the strangest, most incredible story that I've been told about someone watching me," said on Tuesday that it was "brilliant" to have Zaghari-Ratcliffe watch his first round win against Peniston.
The two-time Wimbledon champion faces Greek fifth seed Stefanos Tsitsipas in the second round of the grand slam on Thursday.