The Justice Department has made public more about the significant photographic and video evidence they collected last summer from Mar-a-Lago after the Trump presidency, in a newly released version of the investigative record that supported the FBI search of the resort.
While the details match much of what was included in last month's indictment of Donald Trump and his co-defendant Walt Nauta, the less-redacted search warrant affidavit reveals the extent of what prosecutors knew before asking to search the Florida property for documents or other evidence last summer.
The search affidavit, which still has several pages of redactions, describes with more public detail what prosecutors could see on spring 2022 surveillance footage from multiple angles outside a basement storage room where classified documents were kept in boxes at Mar-a-Lago.
The affidavit also includes at least one photo of boxes stacked in a room and captures how investigators believed boxes from Trump's presidency were "relocated" or had been moved around.
"Video footage reflects that evidence has been moved recently," prosecutors wrote in the court record. "It cannot be seen on the video footage where the boxes were moved when they were taken from the storage room area, and accordingly, the current location of the boxes that were removed from the storage room area but not returned to it is unknown."
The affidavit said that the FBI's review of security footage provided by the Trump Organization showed a person identified as "witness 5" moving boxes of documents around the estate throughout 2022, including on June 1, 2022, when he's "observed carrying eleven brown cardboard boxes out the ANTEROOM entrance. One box did not have a lid on it and appeared to contain papers."
Witness 5 is not named in the document. Nauta was accused in the indictment of obstruction and lying to investigators. Nauta is expected to plead not guilty in federal court in Miami on Thursday. Trump has pleaded not guilty.
"The day after that, on June 2, 2022, WITNESS 5 is observed moving twenty-five to thirty boxes, some of which were brown cardboard boxes and others of which were Bankers boxes consistent with the description of the FPOTUS BOXES, into the entrance of the ANTEROOM," the filing said.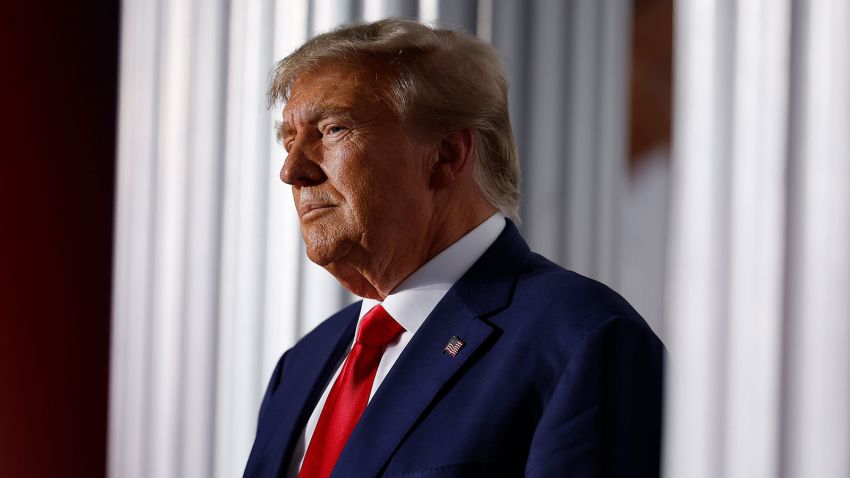 Hear exclusive audio of Trump discussing classified documents in 2021
Investigators originally submitted the document – an affidavit – under seal in court last year when they applied to search the Trump property in Florida and seize any evidence, such as classified records found there.
Other redacted versions of the document were released following the search. CNN and other media outlets asked for the affidavit to be unsealed further after Trump's indictment last month.