Editor's Note: Geoff Duncan, a CNN political contributor and Republican, served as Georgia's lieutenant governor from 2019 to 2023. He is a former professional baseball player and the author of "GOP 2.0: How the 2020 Election Can Lead to a Better Way Forward for America's Conservative Party." The views expressed in this commentary are his own. View more opinion on CNN.
There has been a lot of angst over the Republican Party trying to enforce a "loyalty pledge" as one of the requirements to get on the first GOP debate stage — and for good reason.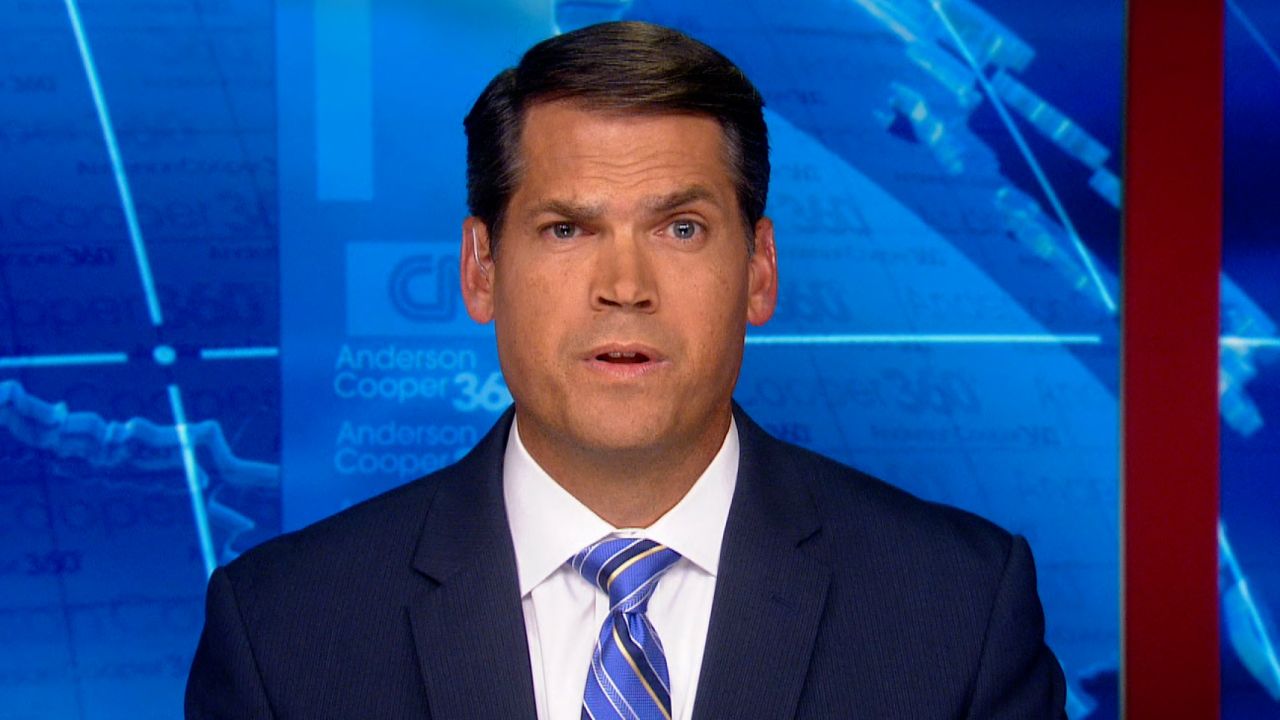 Multiple candidates, including former President Donald Trump, have outright refused to commit to supporting the ultimate nominee. While no one wants a repeat of 2016, where an overflowing field led to a clownish situation involving multiple debate stages and the so-called "kids' table," there are more impactful ways to thin the herd.
For a Republican candidate to effectively govern the country, there are far more meaningful questions worth answering. Here are three bedrock principles that should be a litmus test for any would-be commander-in-chief.
First, every GOP presidential candidate must state, without equivocation, that the 2020 election was not stolen. No more dancing around the issue with a wink and a nod about "concerns" about Covid-era policies opening the door to potential fraud.
Here's the truth: In the immediate aftermath of the 2020 election, Trump's Department of Justice searched high and low for alleged improprieties. Following the investigation's conclusion, Bill Barr, Trump's hand-picked attorney general, declared finding no "fraud on a scale that could have effected a different outcome in the election." So weak were the cases from Trump's legal team that the Supreme Court refused to even hear them.
The former president's unwillingness to accept his defeat to President Joe Biden led to multiple investigations. In my home state of Georgia, the quixotic "fake elector" scheme and infamous January 2021 call to Georgia Secretary of State Brad Raffensperger to "find" more votes fueled a series of events that could lead to indictments in Fulton County this summer. The GOP needs to move past this dark period in our history.
Second, every Republican candidate must be unwilling to support a convicted felon as the standard bearer for the party of Abraham Lincoln and Ronald Reagan. So far, Trump's legal woes have not impacted his political standing. To the contrary, a recent NBC News poll showed the former president increasing his lead in national polls, doubling his margin over Florida Governor Ron DeSantis. The situation is similar in early primary states like New Hampshire and Iowa.
But that doesn't mean Trump is out of the woods legally. No milquetoast moderate, Barr has since predicted that Trump is "toast" should "even half" of the 37-count indictment regarding classified documents bear out. A bombshell CNN-obtained audio of Trump discussing classified documents displays a new level of recklessness from a former and potentially future commander in chief. Trump continues to deny all wrongdoing.
Finally, the field needs to speak with one clear voice about the ongoing war in Europe, and that voice must unequivocally stand with Ukraine. Foreign affairs tend to take a back seat in presidential contests. For example, "Al Qaeda" did not come up during the 2000 race between then-Texas Governor George Bush and Vice President Al Gore. Less than a year later on September 11, 2001, the term became ubiquitous.
The short-lived rebellion against the Russian military led by Yevgeny Prigozhin, head of the mercenary Wagner organization, marked the greatest threat to Russian President Vladimir Putin's two decades of  power.
Yet Trump has refused to side with Ukraine in their war, saying only that he doesn't "think in terms of winning and losing." In the past, Trump has referred to Putin's war as "a great negotiation" and even called it "genius." Florida Governor Ron DeSantis suffered an early misstep in his campaign by referring to the war as a "territorial dispute." Even his fellow Republicans looking for an alternative to Trump were unsparing in their criticism.
Get Our Free Weekly Newsletter
It's fair game for Republicans to raise concerns about an open-ended commitment to Ukraine. The US has spent more than $75 billion in the effort so far. Biden's national security team has failed to define success, pledging to stay involved "as long as it takes."
What should be a non-starter is expressing sympathy for Putin, the man who started the war, tried to erase Ukraine's identity, bombed innocent civilians and weaponized energy in the dead of winter.
Another NBC News poll shows 74% of voters think the country is headed in the wrong direction and 68% do not believe President Biden has the necessary mental and physical health for the job. Yet somehow, Republicans are not the clear favorite to retake the White House. We are spending precious time arguing about pledges and less time outlining a forward-looking vision.
It's long past time for the Republican Party to demonstrate our independence from former President Trump. His politics, personality and policy have contributed to a losing streak for the GOP that extends to the 2018 midterms. To reverse the direction of our country, we must first change the leadership of our party.