Ringo Starr is doubling down about the authenticity of the vocals on the highly anticipated new Beatles song recently teased by former bandmate Paul McCartney.
Starr spoke with Rolling Stone for an upcoming podcast, in which he ensured that they would "never" fake the late John Lennon's vocals for the new track, which instead uses AI to clean up previously recorded snippets.
The song will also feature the voice of the late George Harrison, Starr confirmed.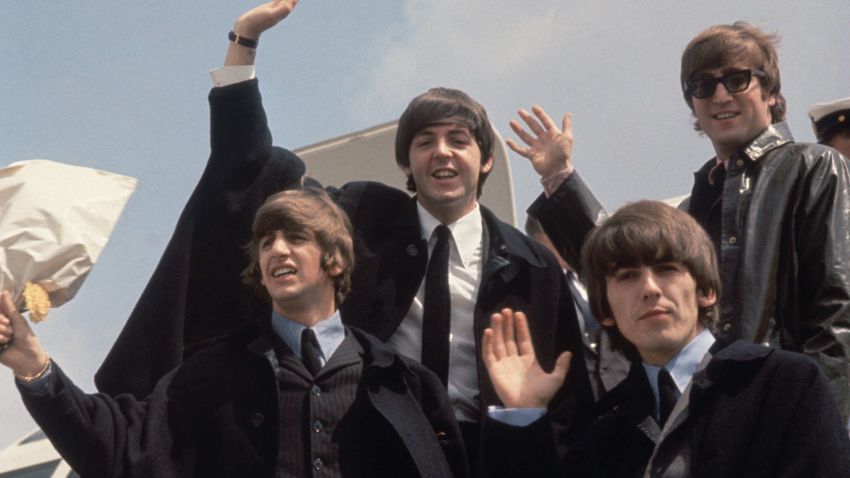 Paul McCartney says a 'final' Beatles song is coming
"This was beautiful," he said, noting, "it's the final track you'll ever hear with the four lads. And that's a fact."
McCartney attempted to clarify last month how artificial intelligence is being used on what he said will be the "final" Beatles song.
"We've seen some confusion and speculation about it," he wrote in a note posted on his verified Instagram story at the time. "Seems to be a lot of guess work out there."
"Can't say too much at this stage but to be clear, nothing has been artificially or synthetically created. It's all real and we all play on it," he added. "We cleaned up some existing recordings – a process which has gone on for years."
In a June 13 interview with BBC Radio 4's "Today" program, the legendary musician, 81, said that AI technology was being used to release a "new" track featuring all four Beatles, including fellow band members Lennon and Harrison, who died in 1980 and 2001, respectively.
"When we came to make what will be the last Beatles record – it was a demo that John had that we worked on and we just finished it up, it will be released this year – and we were able to take John's voice and get it pure through this AI," McCartney said. "So then we were able to mix the record as you would normally do."
Starr, meanwhile, is about to celebrate his 83rd birthday on July 7.
The music icon, who just finished a spring tour with his All-Starr Band, told Rolling Stone that he's feeling great. "You never know when you're gonna drop, that's the thing," he added. "And I'm not dropping yet."
CNN's Lisa Respers France contributed to this story.