Caroline Wozniacki, a former world No. 1 and the 2018 Australian Open champion, has announced she's returning to tennis.
Wozniacki, now 32, had retired from the sport following the 2020 Australian Open after a 15-year career, winning 30 singles titles. She and her husband, former NBA player David Lee, have two children.
"Over these past three years away from the game I got to make up for lost time with my family, I became a mother and now have two beautiful children I am so grateful for," Wozniacki said in an Instagram post.
"But I still have goals I want to accomplish. I want to show my kids that you can pursue your dreams no matter your age or role. We decided as a family it's time. I'm coming back to play and I can't wait!"
In a first-person piece for Vogue, Wozniacki said she felt in late 2022 that she had been hitting the ball better than she had ever been and decided she "had to get back out there."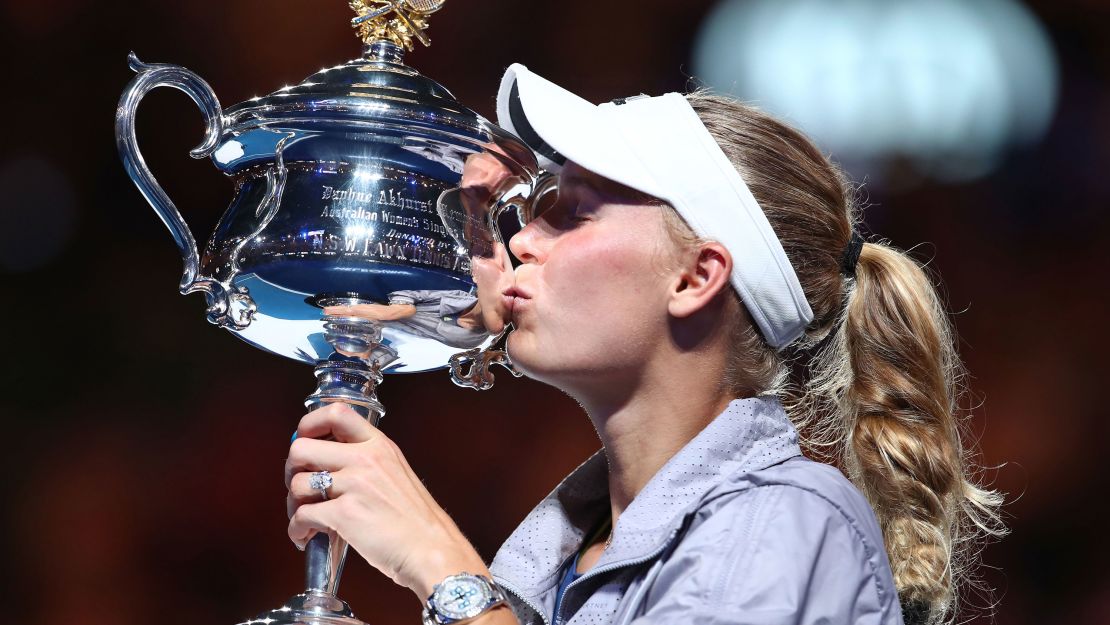 "So I'm going to play the US Open," Wozniacki said in the Vogue story. "There's just an electric atmosphere in New York that I can't get enough of, and I've played so well there for years and years.
"Also, David was a New York Knick for five seasons – we both love it there. I'll start out playing in Montreal just to get back into the groove, and then we'll all head to New York. After that, I'll have a couple of months to prepare for Australia, and we'll take it from there. The Paris Olympics are definitely a goal too.
"How long will I be able to play at my highest level – a year, two years, three years? I don't know. But I know that five years from now, when the kids are in school, it will be too late. I'm not going to make any bold predictions – but if I didn't believe in myself, I wouldn't be doing this: I'm too competitive to just show up and not feel like I'm going to be one of the best players out there."
The US Tennis Association (USTA) announced on Thursday that it will be giving Wozniacki a wild card into the women's singles main draw of the this year's US Open.
The Danish star also referenced playing with rheumatoid arthritis (RA), which she was diagnosed with in 2018, in the Vogue story.
"Of course, with my RA, I've been paying careful attention to how my body is reacting. And, honestly? So far, so good," Wozniacki said. "The long break seems to have done wonders in terms of recovery, and mentally, I'm fresh. I'm not putting as much pressure on myself, but at the same time I know when I'm out there, I'm going to be fighting."