North Carolina Gov. Roy Cooper signed into law significant changes to the state's recently passed 12-week abortion ban, just hours before it is set to take effect Saturday.
Earlier this week, the state's Republican-controlled legislature advanced House Bill 190 – an unrelated measure focusing on the Department of Health and Human Services – with the last-minute changes to the abortion law to the Democratic governor's desk for approval.
Though Cooper vetoed the 12-week abortion ban before it was overridden by the GOP supermajority, the governor said the surprise amendment was "important to clarify the rules and provide some certainty."
"In addition to being dangerous for women, the rushed abortion ban was so poorly written that it is causing real uncertainty for doctors and other health care providers," he said in a statement. "This bill is important to clarify the rules and provide some certainty, however we will continue fighting on all fronts the Republican assault on women's reproductive freedom."
Cooper's signature comes as a federal judge is considering whether to temporarily block certain parts of the new abortion law from going into effect on July 1. District Court Judge Catherine Eagles has said she will issue her ruling on the temporary restraining order by noon on Friday.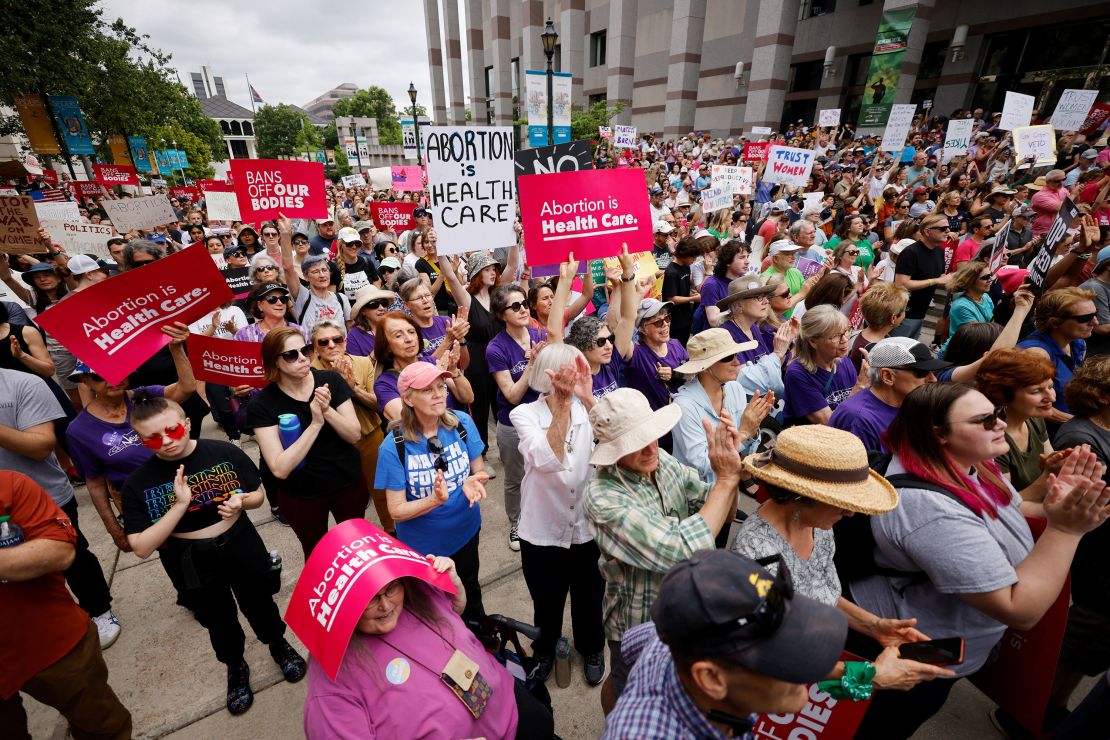 The bill addresses the majority of the measures being considered by the judge – such as removing conflicting language that set a separate 10-week cut off for medication abortion – likely making most, but not all, of the lawsuit seeking the temporary restraining order moot.
CNN previously reported that legal filings from attorneys representing Republican leadership appeared to confirm the amendment was written to address a lawsuit filed by Planned Parenthood and other abortion providers, which flagged multiple inconsistencies and potential constitutional violations in the original text of the new abortion law, Senate Bill 20.
"Our legal challenge forced General Assembly leadership to clean up their mess of a bill and clarify the sloppy provisions in their ban," said Jenny Black, president and CEO of Planned Parenthood South Atlantic, in a statement. "These amendments are little more than lipstick on a pig, but they will allow us to provide abortion care to more people within the confines of this unjust and inhumane law. Planned Parenthood South Atlantic is working around the clock to implement these changes and prepare providers and patients for the sweeping abortion ban to take effect."
Senate Bill 20, dubbed the "Care for Women, Children and Families Act," bans any licensed physician from performing abortions after the 12th week of pregnancy. It provides exceptions in the case of rape and incest through 20 weeks of pregnancy or in the event of a "life-limiting anomaly" through 24 weeks.
Under the bill, the procedure could be performed by a physician if a doctor determines an abortion is necessary to avert a patient's death – "not including psychological or emotional conditions."
The bill prohibits health care providers who object to abortion "on moral, ethical, or religious grounds" from being required to participate in medical procedures that would result in an abortion.
It also creates several new reporting requirements, calls for multiple in-person examinations by physicians seeking to prescribe or administer abortion-inducing drugs and will prohibit people within the state from mailing such drugs to a pregnant woman.