Tennis royalty met British royalty at Wimbledon this month as Roger Federer and Catherine, Princess of Wales, met the tournament's ball boys and girls, took part in their training, and played a game of doubles.
Kate even managed to win a point against the eight-time Wimbledon champion, hitting a passing shot while he was standing at the net.
"I think it was on the line, amazing," Federer said in a video released by the tournament organizers, laughing and giving a thumbs up from the other side of the net.
As a royal patron of the All England Lawn Tennis Club, Kate is often seen watching the tennis from the Royal Box at Wimbledon, which this year begins on July 3.
She also recently took on the responsibility of presenting trophies to the tournament's winners.
Later, as they assumed the roles of ball boy and girl, Kate asked Federer for some tips on her serve, receiving the kind of feedback that any tennis fan would dream of when the 20-time grand slam champion said that her serve "looked good."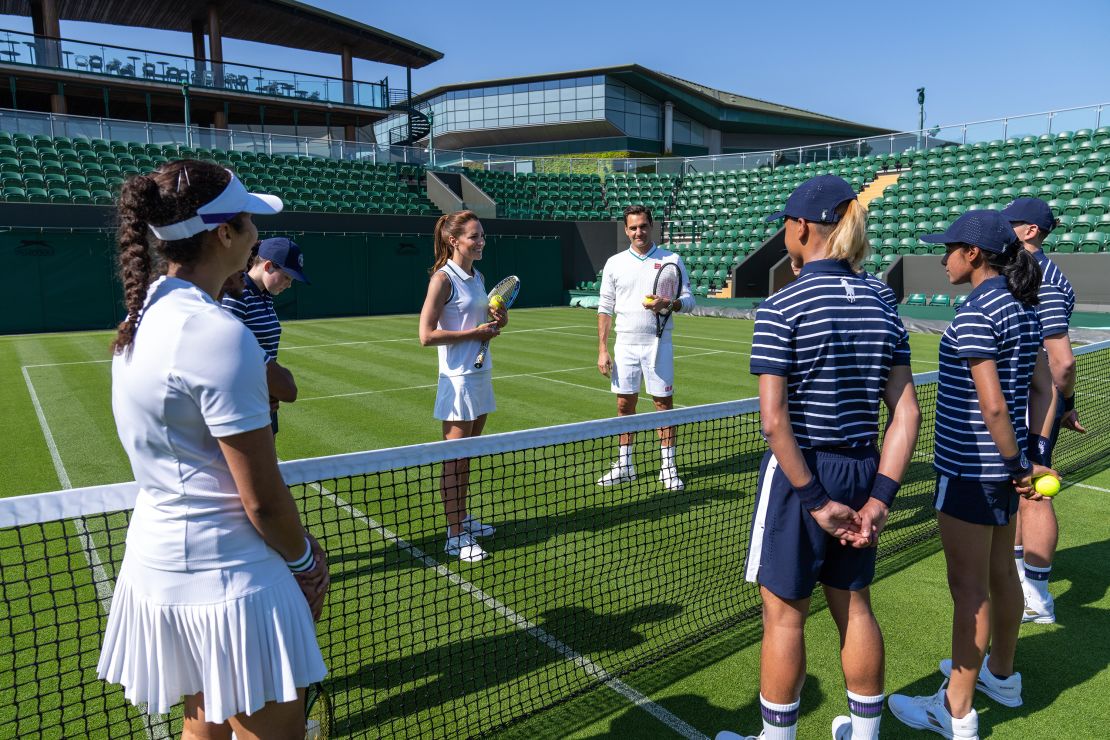 For Federer, who retired from tennis last year, it was a return to his childhood roots having previously served as a ball boy in his hometown of Basel, Switzerland.
"This is proper practice, I'm really impressed," he said as they rolled balls and ran across the court.
At one point, however, Kate took an impressive one-handed catch, only to be told by Federer that ball girls and boys weren't allowed to catch the ball at Wimbledon.
"You're meant to let it bounce and then get it," a ball girl standing next to her added. "But good catch."