Tributes from grief-stricken relatives and friends have been pouring in after a "catastrophic implosion" killed all five passengers on board a Titanic-bound submersible at the bottom of the ocean.
A dayslong international search effort concluded Thursday after debris from the submersible – known as the Titan – was found around 1,600 feet from the historic wreckage of the Titanic.
The passengers killed were Pakastani businessman and his son, Shahzada and Suleman Dawood; British businessman Hamish Harding; French diver Paul-Henri Nargeolet; and Stockton Rush, the CEO of the vessel's operator, OceanGate Expeditions.
Families issued statements about their loved ones – who were among some of the world's most prominent adventurers and business owners – while thanking the international community for their "immense love and support."
Britain's prime minister and foreign secretary also gave their condolences after it emerged that three of the five passengers were British citizens – Harding, Dawood and his son Suleman.
A spokesperson for Rishi Sunak said: "His thoughts are very much with the loved ones of those who have died in this tragic incident and they have been through an unimaginably difficult ordeal in the last few days," adding that the Foreign Office is "in touch with those families to provide support."
James Cleverly said the UK government is closely supporting the families of the British citizens.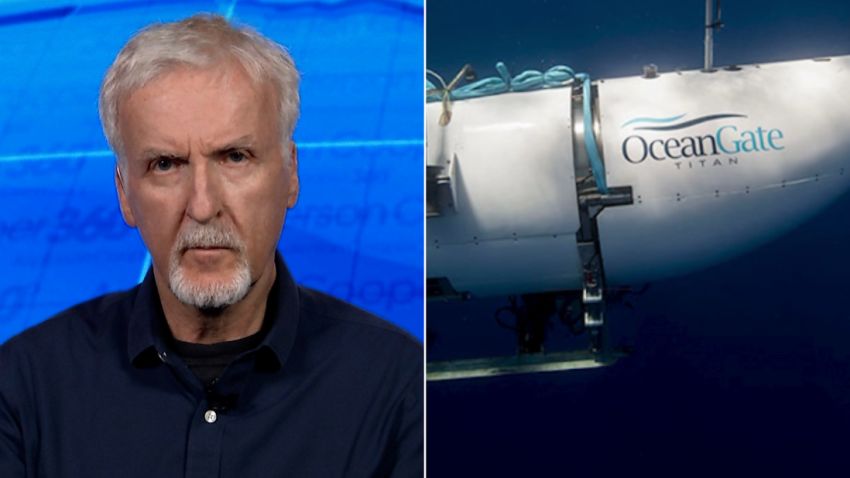 James Cameron on 'fundamental flaw' in Titan submersible design
Shahzada and Suleman Dawood
The family of businessman Shahzada Dawood, 48, and his son Suleman Dawood, 19, issued a statement announcing their deaths on Thursday night.
"It is with profound grief that we announce the passing of Shahzada and Suleman Dawood. Our beloved sons were aboard OceanGate's Titan submersible that perished underwater," they wrote on Twitter.
"Please continue to keep the departed souls and our family in your prayers during this difficult period of mourning."
The statement added, "We are truly grateful to all those involved in the rescue operations. Their untiring efforts were a source of strength for us during this time.
"We are also indebted to our friends, family, colleagues, and well-wishers from all over the world who have stood by us during our hour of need. The immense love and support we receive continues to help us to endure this unimaginable loss."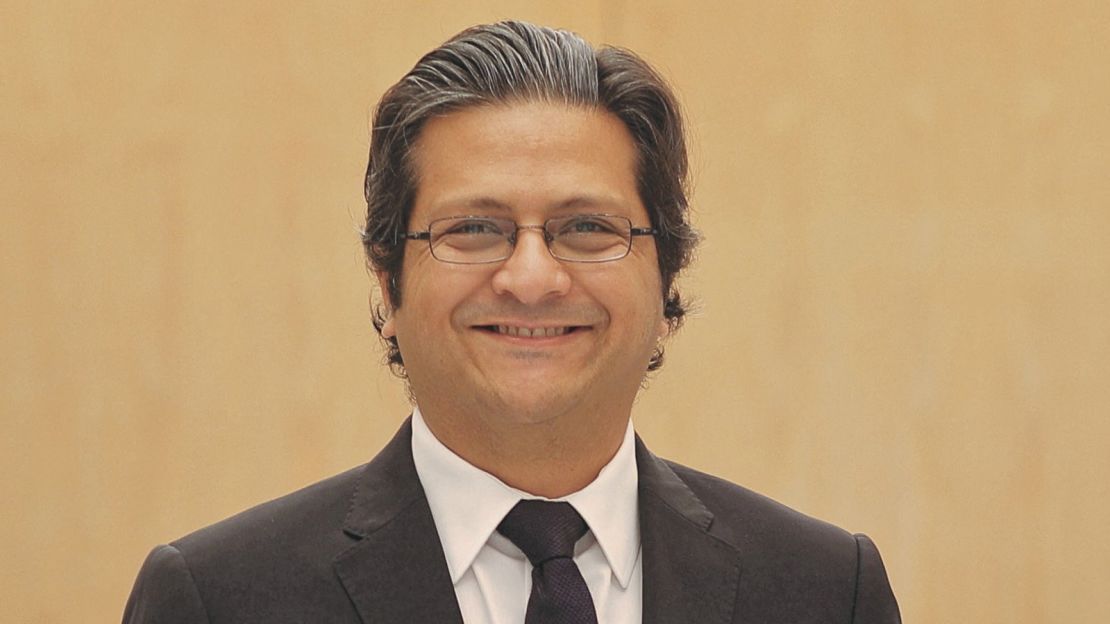 The family also extended their "heartfelt condolences" to the families of other passengers on the submersible.
The British Asian Trust said Friday it is "deeply saddened" by the death of its supporter and his son.
"Shahzada was a wonderful and generous man who supported our work in South Asia for many years, while his son was just emerging into adulthood with a promising future ahead," the statement read.
The Dawood Foundation posted a photo of Shahzada and Suleman on Friday with the statement: "With heavy hearts and great sadness, we grieve the loss of our Trustee, Shahzada Dawood, and his beloved son Suleman Dawood. Our thoughts and prayers are with the Dawood family at this tragic time."
Dawood and his son were British citizens from a prominent Pakistani business family. Dawood Hercules Corp., their business, is among the largest corporations in the country, with a portfolio spanning energy, petrochemicals, fertilizers, information technology, and food and agriculture.
Dawood was also the vice-chairman of Pakistani conglomerate Engro Corporation. He was trustee of the SETI Institute in California, a research organization, and a number of other foundations.
According to the Telegraph, Dawood lived in Surbiton, southwest London with his son, wife Christine and daughter Alina.
Hamish Harding
Also on Thursday, Dubai-based Action Aviation – the company owned by British businessman Harding – released a statement on behalf of his family.
The 58-year-old, who had an impressive list of extreme expeditions under his belt, was based in the United Arab Emirates and was a trained jet pilot.
"Today, we are united in grief with the other families who have also lost their loved ones on the Titan submersible," the statement said, adding that Harding was a "loving husband to his wife and a dedicated father to his two sons, whom he loved deeply."
"To his team in Action Avaiation, he was a guide, an inspiration, a support, and a Living Legend.
"He was one of a kind and we adored him. He was a passionate explorer-whatever the terrain-who lived his life for his family, his business and for the next adventure.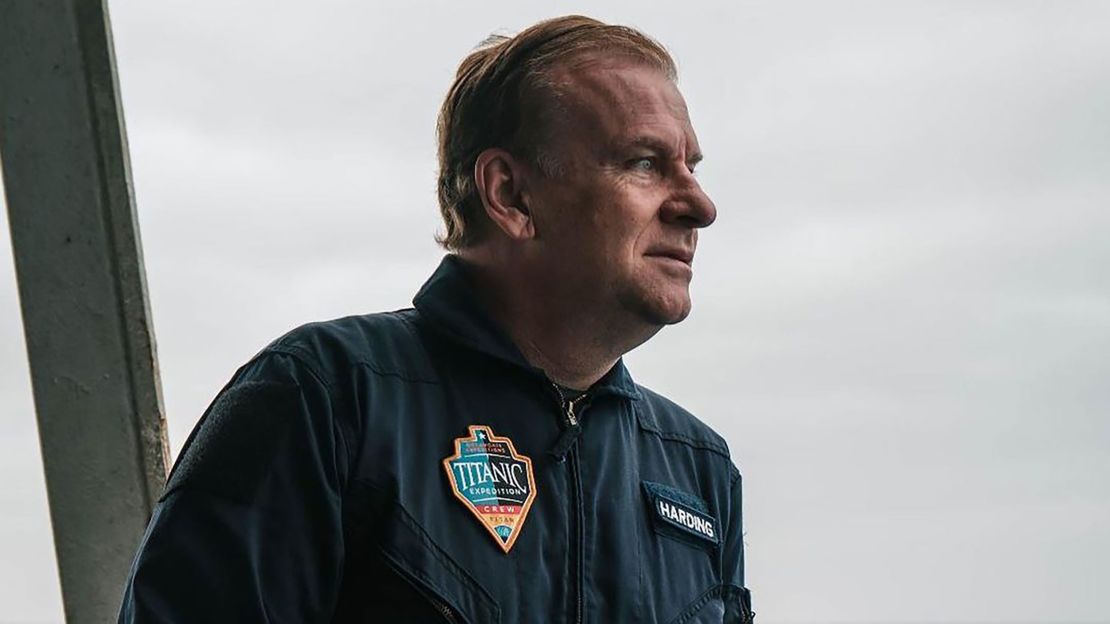 "What he achieved in his lifetime was truly remarkable and if we can take any small consolation from this tragedy, it's that we lost him doing what he loved."
The statement added that Harding "would have been immensely proud to see how nations, experts, industry colleagues and friends came together for the search, and we extend our heartfelt thanks for all their efforts."
Harding made headlines in 2019 for being part of a flight crew that broke the world record for the fastest circumnavigation of the globe via both poles.
In 2020, Harding became one of the first people to dive to Challenger Deep in the Pacific Ocean, widely believed to be the deepest point in the world's oceans. Last year, he paid an undisclosed sum of money for one of the seats on Blue Origin's space flight.
He also was part of two record-breaking trips to the South Pole: In 2016, he accompanied the astronaut Buzz Aldrin when he became the oldest person to reach the South Pole. In 2020, he went there with his son Giles, who, at 12 years old, became the youngest person to get to the spot.
Paul-Henri Nargeolet
French diver Nargeolet's grieving wife and children issued a statement on his death, telling the world that their "hearts are broken over the loss of our extraordinary father and husband," adding that he will be remembered "as one of the greatest deep-sea explorers in modern history."
"When you think of the Titanic and all we know about the ship today, you will think of Paul-Henri Nargeolet and his legendary work."
The statement added that his family will remember him most, however, for his "big heart" and "his incredible sense of humor."
A friend of Nargeolet and fellow adventurer Alfred Hagan described him as a "wonderful warm human being" and a "incredibly talented iconic legendary – the greatest deep diver that the world has ever known."
Speaking to Anderson Cooper on CNN This Morning, Hagen fondly recalled him as being "equally at ease on the deck of a ship in a hurricane or sitting conversing in a Parisian café," and said it's "broken my heart that a man of his dynamism will no longer shine his light in this world."
Also speaking to CNN's Cooper, Nargeolet's stepson John Paschall remembered him as a "big loveable guy who [was] a prankster, but he cared so much about his family and everything he did in life."
Nargeolet was described by Paschall as "someone that you instantly connected with and loved, and shared so many great stories with," and his fascination with the underwater expedition of the Titanic intrigued him to share the stories of the past with people.
"There's just so many things that he wanted to uncover and share with people about the Titanic by pulling up those artifacts and providing so much information to people," Paschall said. "The Titanic is something that I know he'll forever be connected with it, with his work."
Nargeolet, 77, was a former commander who served in the French navy for 25 years. He had decades of experience exploring the Titanic and served as the director of underwater research at RMS Titanic Inc., the company that has exclusive rights to salvage artifacts from the ship.
According to his biography on the company's website, Nargeolet completed 35 dives to the Titanic wreck and supervised the recovery of 5,000 artifacts. He spent 22 years in the French Navy, where he rose to the rank of a commander, the website says.
Stockton Rush
As for Rush, the CEO of Titan's operator, OceanGate paid tribute to him and pilot Nargeolet as "true explorers who shared a distinct spirit of adventure, and a deep passion of exploring and protecting the world's oceans."
Mike Reiss, a writer of "The Simpsons," described Rush as a "magnetic man" and "the last of the great American dreamers," according to the New York Times.
During his life, Rush, 61, cultivated a reputation as a nature lover, adventurer and visionary.
He graduated from Princeton in 1984 and went to work for the McDonnell Douglas Corp. as a flight test engineer on the F-15 program. He obtained an MBA from University of California, Berkeley, in 1989, according to his company bio.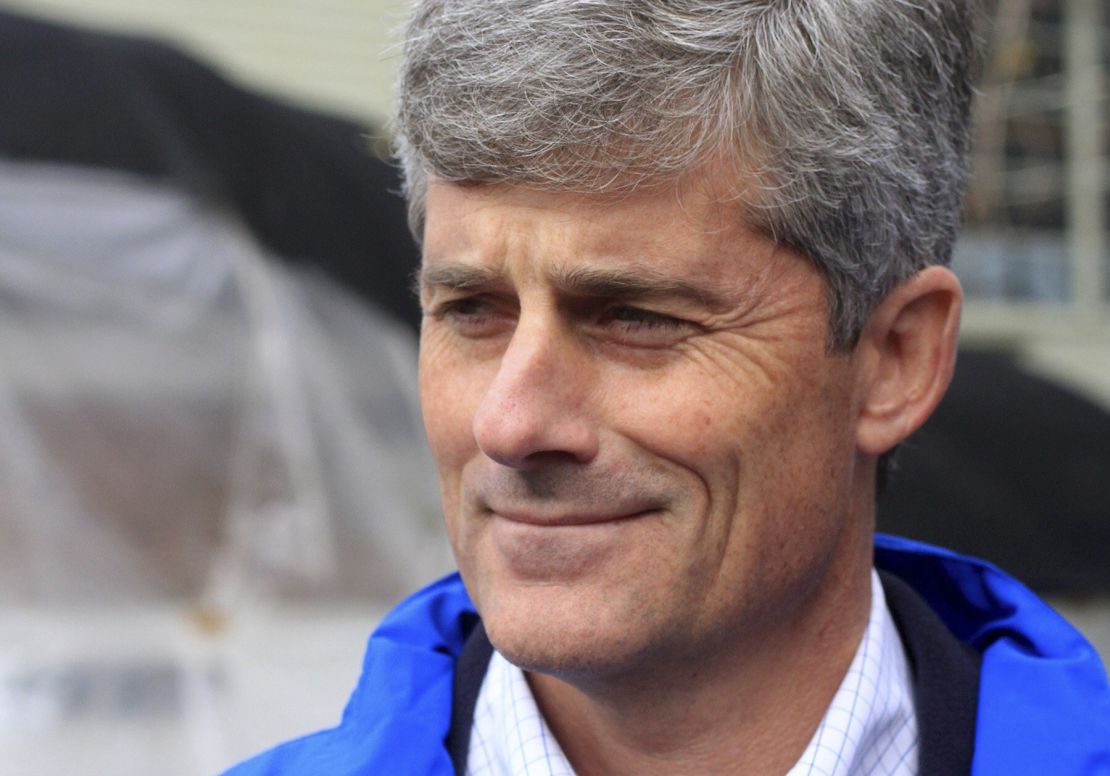 Rush founded OceanGate in 2009, with a stated mission of "increasing access to the deep ocean through innovation."
In his eagerness to explore, Rush, 61, often appeared skeptical, if not dismissive, of regulations that might slow innovation.
The commercial sub industry is "obscenely safe," he told Smithsonian Magazine in 2019, "because they have all these regulations. But it also hasn't innovated or grown — because they have all these regulations."
Rush said he believes deeply that the sea, rather than the sky, offers humanity the best shot at survival when the Earth's surface becomes uninhabitable.
As those above ground mourn their loved ones, the search for answers continues on the ocean floor.
Investigators are continuing to scour the area around 13,000 feet deep in the North Atlantic Ocean for any insight into the implosion of the submersible that suddenly lost communication with its mother ship, the Polar Prince, over the weekend.
The international search effort concluded Thursday after debris from the Titan was found near the historic wreckage of the Titanic.
Military experts found the debris was consistent with the disastrous loss of the vessel's pressure chamber, US Coast Guard Rear Adm. John Mauger announced.