Bandali, Pakistan-administered Kashmir
CNN
—
An air of melancholy engulfs the small village of Bandali in Pakistan-administered Kashmir, where hopes are fading fast for nearly two dozen residents who went abroad in search of a better life and have since disappeared.
Families fight back tears as they yearn to hear what may have happened to their loved ones – all migrants aboard the boat, reportedly known as the Adriana, an overcrowded fishing trawler that capsized off the coast of Greece last week, killing at least 81 people and leaving hundreds more missing.
In Pakistan, authorities said more than 300 of its nationals died in the tragedy, but did not specify how they received the information. On Thursday, the Federal Investigation Agency of Pakistan said it has confirmed 92 deaths in the incident by collecting DNA samples of family members who reported their loved ones as missing to assist with the identification of victims.
Bandali, population 12,000, is just one of many Pakistani communities reeling from the disaster – about 22 people from this village alone remain unaccounted for, according to residents.
Their loved ones now face an agonizing wait as authorities in Greece attempt to account for the dead, flicking through WhatsApp chats on their phones that have now fallen silent, all victims of a refugee crisis engulfing the European Union as tens of thousands seek sanctuary from war, persecution and poverty.
Saeed Anwar said four family members were now missing – including his brother Abdul Jabbar. A selfie sent to Anwar's phone from the group before they disappeared showed the four men smiling, their goal of reaching Europe close by.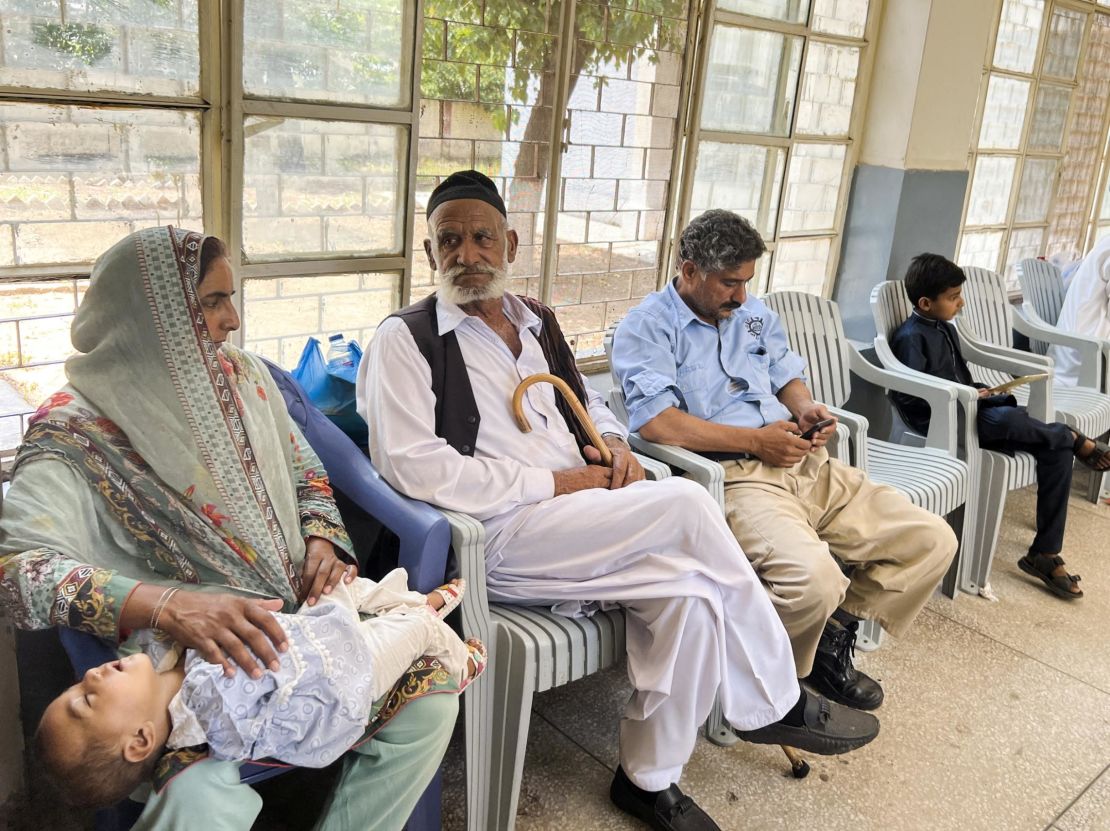 Jabbar, 36, paid a human trafficker more than $7,500 in the hope of making it to Italy, traversing thousands of miles across dangerous routes from his home country to give his young daughters a better future, Anwar told CNN. Jabbar left his two daughters in the village while he went ahead with the journey.
Pakistan, a nation of about 220 million, is in the throes of its worst economic crisis in decades. Work is scarce; inflation is soaring; and essentials including food and fuel are increasingly costly.
The precise route Jabbar and his three family members took is unclear. But they arrived in Libya days before boarding the ill-fated boat there, aiming for their final destination: Italy.
Phone conversations between Anwar and Jabbar in the days leading up to the tragedy highlight the grim conditions faced by those making a trip controlled by a lucrative and all too often merciless network of international smugglers.
In a video sent to Anwar by his brother from Libya, about 100 men could be seen sleeping in a small room, their bodies packed tightly together head to toe on the floor.
"The human traffickers were keeping the refugees hungry for 72 hours, or sometimes they gave them only bread after 24 hours," Anwar said, adding they were kept in "crowded conditions."
About 750 men, women and children were on the boat when it capsized last week, the United Nations Migration Agency (IOM) said.
CNN spoke to survivors in Greece who said it was crammed with people spread over three decks. The worst was the lowest deck, where it was nearly impossible for travelers to roam or move to higher ground.
Many Pakistanis were on the bottom deck, survivors said.
A dangerous journey
The Mediterranean, particularly Greece's many southern islands, is a key route for migrants and refugees attempting to flee political strife and poverty in the Middle East, Asia and Africa.
Greek authorities have faced criticism for how the disaster was handled, and uncomfortable questions have been raised about European countries' attitudes toward migrants.
Last week, Greek authorities denied claims that the boat had capsized after the coast guard attempted to tow it to shore.
Authorities had initially said the coast guard kept its distance but their assistance "had been declined" after they threw a rope to the vessel to "stabilize and check if it needed help."
But Tarek Aldroobi, a man who had three relatives on board, told CNN that they had seen Greek authorities towing the vessel with ropes – but says they were tied in the "wrong places," which caused it to capsize.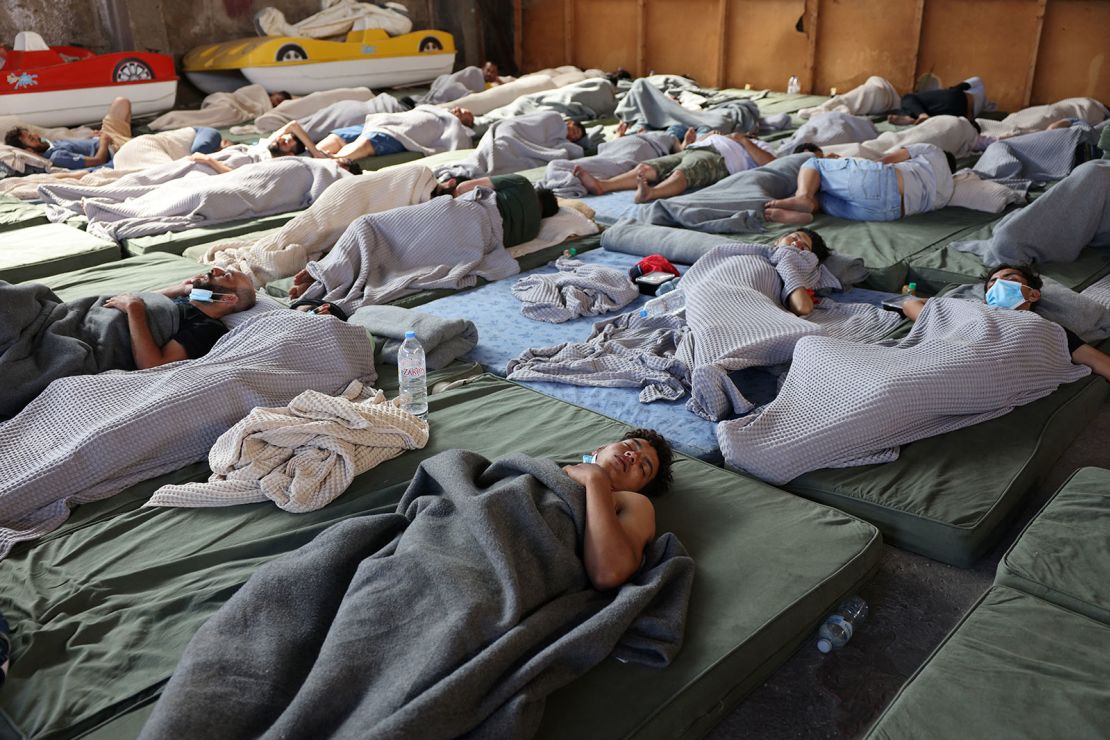 Back in Bandali, shopkeeper Raja Aqeel, was praying for the families waiting to hear about their loved ones.
His own brother made the treacherous journey out of Pakistan to Libya, but "luckily" survived as he didn't board the ill-fated boat that went down.
Now, Aqeel is desperately trying to bring his brother home, three months after he first set off on his journey to Europe.
While Greek authorities have accounted for 81 of the dead, hundreds remain missing, making it one of the worst disasters of its kind in the Mediterranean sea, according to the EU Commissioner for Home Affairs Ylva Johansson.
Johansson condemned the role of "smugglers" who put people on the boats.
"They are not sending them to Europe, they are sending them to death, she said. "This is what they're doing and it's absolutely necessary to prevent it."
Authorities in Pakistan say they have started to crack down on human trafficking networks in the country, arresting more than 20 "human smugglers" and "more than five traffickers."
The country's investigation authority said special teams have been formed in the capital Islamabad, as well as the cities of Lahore, Gujrat, Gujranwala and Rawalpindi, to arrest other suspects.
The Human Rights Commission of Pakistan in a statement on Monday said the deaths from the shipwreck were "avoidable."
It called on authorities to "take responsibility for its part in this disaster," while also acknowledging "that the dearth of economic opportunities available in the country compels more and more people to take their chances on such routes without being aware of the risk."
The tragedy "should serve as a stark reminder to the state that it has failed to stem a longstanding and grievous human rights violation," it said.