Juneteenth has become a day to celebrate freedom in the United States, but the survivors of the 1921 Tulsa Race Massacre are still fighting to be free from a terror that happened over a century ago.
"We just heard people running and screaming and could smell smoke, seeing houses burning and people getting shot, falling dead," 109-year-old Viola Fletcher told CNN. "In every direction you look, really, there was something going on and we always wondered why, but nobody had time to tell."
Fletcher was 7 years old when a violent White mob targeted Black residents and destroyed the Greenwood District, a thriving Black economic hub. Some 300 people were killed in the June 1 massacre, while thousands more were left homeless, according to the Tulsa Historical Society and Museum.
"Someone ran through the neighborhoods and said for all the Black people to get out of town before we were killed, the White people was killing all of the Black people. So my family gathered us up," she recalled, and they fled with "what we had on our backs."
That day set her life on a path she never planned. Fletcher said she wanted to be a nurse, but the "homely" Tulsa neighborhood of Greenwood with "schools and playgrounds" was now gone. She felt her future went with it.
"I didn't get to go to schools," she said; she worked outside instead. "When you're working with the sharecroppers, you're probably picking cotton the days you should be in school."
When asked what celebrating freedom means to her, Fletcher said: "It's just wonderful, you know? But I still feel like I don't have as much as I should have."
"I feel free but what surrounds us is not free enough for me. I think it could be a lot better," she added.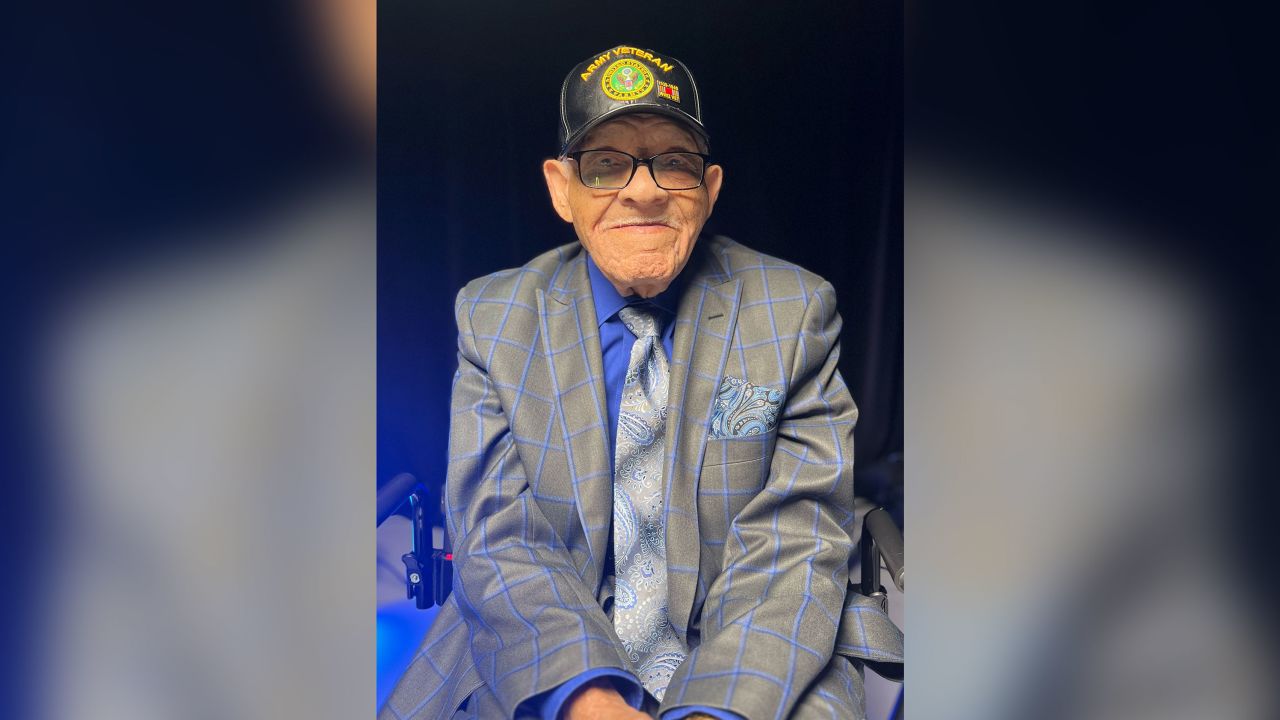 Fletcher's younger brother is 102 years old. He was just a few months old when he says their family fled not just their homes, but their opportunities.
"That was taken from me. My life was taken from me," said Hughes Van Ellis.
Celebrating freedom means celebrating an "opportunity of life," Van Ellis told CNN, but because of an ongoing court battle to try and recoup what he and other survivors lost, he feels he's still "fighting for freedom."
"I lost 102 years. I don't want nobody else to lose that," he said.
Even though the siblings have lived over a century, some of those earliest years continue to haunt them.
"It's been a long time ago, but it is something you can't forget," Fletcher said. "You think about it every day and every night."
'Don't let them bury my story'
Fletcher, Van Ellis, and Lessie Benningfield Randle, another Tulsa Race Massacre survivor, have been locked in a yearslong court battle against the city and other groups and officials just to get to a trial over the opportunities taken from them when Greenwood burned to the ground. They are the last known survivors.
They first filed a petition in February 2021, which the defendants filed a motion to dismiss a month later. In August 2022, a Tulsa judge allowed the lawsuit to move forward. They've argued the damage inflicted during the massacre was a "public nuisance" from the start and are seeking relief from that nuisance as well as to "recover for unjust enrichment" others have gained from the "exploitation of the massacre."
The survivors "seek to abate this public nuisance that has continued to plague Tulsa's Black community for over 100 years," part of their petition read, referencing not just the massacre but the response to it, thwarting "the community's efforts to rebuild."
Generally, a public nuisance is when a person or entity "unreasonably interferes with a right that the general public shares in common," according to the Legal Information Institute.
However, on May 10, Fletcher's 109 birthday, she was back in court with the other survivors, in a similar position to a year ago, fighting a new motion to dismiss the case based partly on the grounds that "public nuisance claims are not meant to address policy problems."
"Without the claims of ongoing actions or injury, the Plaintiffs' allegations do not form the basis of a public, ongoing nuisance in order to extend the two-year statute of limitations," the defendants said in the filing.
The case remains in limbo, in anticipation of a decision from the judge over whether this can move forward or whether it will be dismissed.
The defendants include the City of Tulsa, the Oklahoma Military Department, the board of county commissioners and others.
All the while, the survivors wait.
"I feel stronger every day. I've got 28 more years, I'll be around. I'm not going nowhere," said the 102-year-old Van Ellis.
McKenzie Haynes, a lawyer for the survivors, told CNN, "These folks are well over 100, truly on what you call borrowed time.
"A lot of that fight comes from they are waiting to have their moment in court," she added.
It's part of why Fletcher and her grandson Ike Howard cowrote Fletcher's memoir, "Don't Let Them Bury My Story." At 109, Fletcher may be the oldest author in the world.
"It's like they're waiting for them to die," said Howard of what has been a long, complex court battle. "She shouldn't have to spend her 109th birthday in court fighting for something that she deserves."
Howard said the country buried the massacre – and stories like his grandmother's – for years.
"They swept it underneath the carpet. They didn't teach it in the schools," said Howard. "We don't want any of these stories to go untold. And you're never too old to tell your story."
Growing up, Fletcher recalled the massacre was something "most everybody didn't talk about."
"As I grew up, I had to work with White people, but we didn't dare mention that," she said. "I didn't know why it happened, or why they would be so cruel to do a thing like that to the Black people."
White community 'needs to do more'
In May 2022, Ed Mitzen, the co-founder of the New York-based nonprofit Business for Good, presented a $1 million donation to Fletcher, Randle and Van Ellis as a way to start addressing the wrongs they've had to endure.
"The White community, especially the affluent business community, needs to do more to help folks that have been left behind or have been wronged over our history," said Mitzen, who is White.
Mitzen said he was frustrated with the slow progress of the judicial system for these survivors' cases, and so he took matters into his own hands – a move he feels others in his position should be doing more in a range of circumstances.
"Entrepreneurs and business people can go into a lot of these forgotten communities and help teach entrepreneurship, business ownership, provide mentorship and capital to help get them up the income curve and address the wealth inequality in this country," he said.
Mitzen has written a book on that exact matter: "Wealthy and White: Why Guys Like Me Have to Show Up, Step Up, and Give Others a Hand Up."
"Many folks fear that if other people rise up, that they're going to somehow get pushed out. And it's not a zero-sum game. If we can get everybody up the curve, we're a much better country for it," he said.