One of the most intriguing transfer sagas of recent years has seemingly been renewed for a second season.
A year after Kylian Mbappé made the decision to spurn Real Madrid and sign a contract extension with Paris Saint-Germain, Los Blancos could become closer than ever to securing one of soccer's greatest talents – or set for another summer of speculation over whether the striker will or won't move to the Spanish capital.
According to multiple reports this week, Mbappé has informed PSG that he will not be extending his contract, leaving the club with a huge decision to make: sell their star player this summer or let him walk for free in 2024.
Could PSG be leaning towards the former as it looks to recoup some of the €180 million ($195 million) it spent to sign Mbappé from AS Monaco in 2017, a price tag that made the then-teenager the second-most expensive player in history after teammate Neymar?
In response to an article in Le Parisien titled 'Kylian Mbappé wants to join Real this summer,' Mbappé wrote on Twitter on Tuesday: "LIES … I have already said that I will continue next season at PSG where I am very happy."
Such is the player's stature in France, when there was speculation about him leaving PSG in 2021 French President Emmanuel Macron had urged him to stay. On Thursday when questioned about his PSG future, he told reporters that Macron has no influence on his career.
"What influence does the President have? On my career today, in 2023, none. He wants me to stay in Paris, my objective is to stay. We're on the same wavelength," he told reporters, per Reuters.
"Am I going to leave PSG? I've already answered, I've said that my objective is to stay at PSG, that's my only option at the moment. I'm ready to come back when pre-season resumes.
"I didn't think a letter killed anyone or that I had offended anyone."
It seems incredibly unlikely that Real Madrid would be willing to pay an astronomical fee for a young player – Mbappé is still just 24 years of age and, scarily, likely not yet at his peak – it could sign for free in just a year's time, meaning another year in Paris could certainly be on the cards if Real attempts to lowball PSG.
Mbappé has seen Qatar's PSG project fall apart this season; the team once again meekly exited the Champions League in the round of 16, limped to the Ligue 1 title just ahead of Lens – a club with a fraction of its budget – and now must deal with the departures of Lionel Messi and Sergio Ramos from the Parc des Princes.
The outlook for PSG is arguably as bleak as it has ever been since the state-backed Qatar Sports Investment (QSI) purchased the club in 2011. Losing Mbappé, the poster boy of its project and perhaps the most influential figure in French football, would likely be a catastrophic blow to the club's ambitions.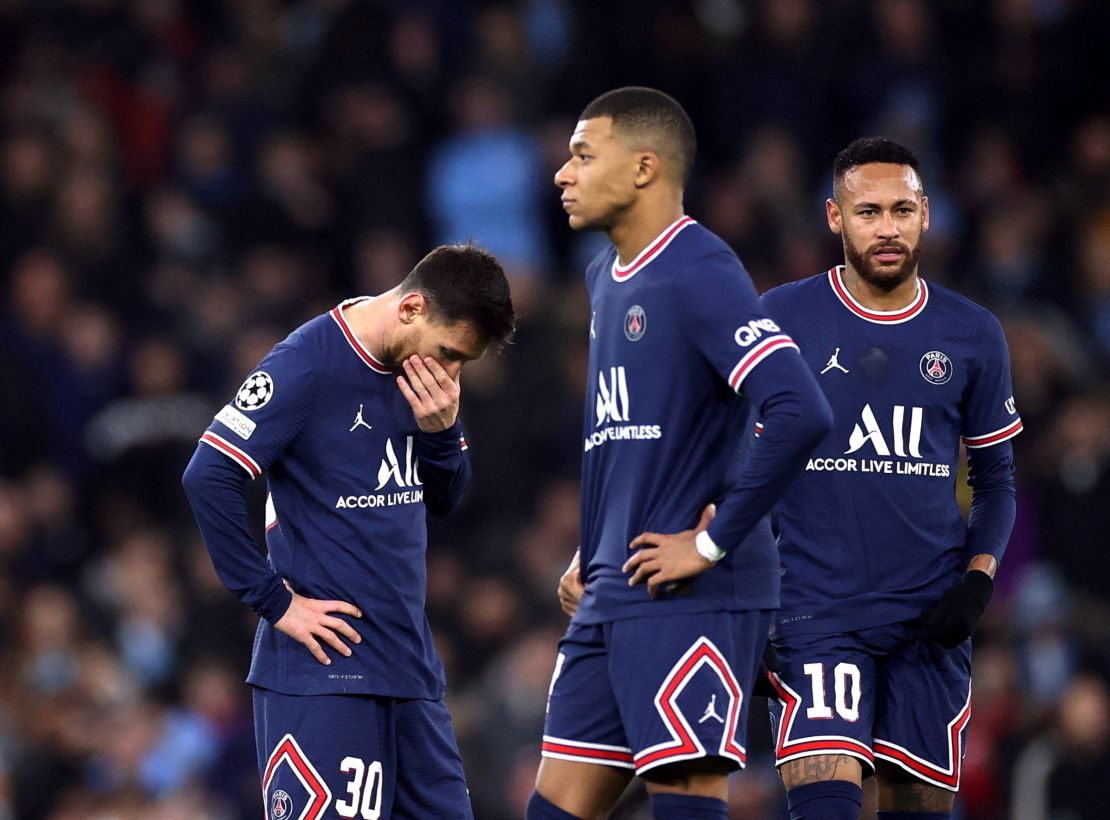 Even with PSG and Qatar's largely limitless funds, adequately filling Mbappé's immense shoes will be a tall order. Alongside Erling Haaland, Mbappé is widely considered to be soccer's most talented player and has been a relentless goal machine in his six years in the French capital.
The Paris-born superstar has finished as top scorer in Ligue 1 for five consecutive seasons and has scored a club-record 212 goals in 260 matches, surpassing previous record-holder Edinson Cavani back in March.
In total, Mbappé has won five Ligue 1 titles, three French Cups and two League Cups in six seasons with PSG, as well as helping the team to reach the 2020 Champions League final, where it lost to Bayern Munich.
Winning the Champions League has been an obsession for everyone involved at the club since the takeover in 2011, but PSG now appears further away than ever from lifting that trophy for the first time in its history.
Real deal?
Every team in the world would undoubtedly love to sign Mbappé, but his list of realistic suitors will be rather short.
Real Madrid has already signed Jude Bellingham, one of the finest midfielders in the world, from Borussia Dortmund this summer, but has been left with a huge hole in attack following the departure of star striker Karim Benzema to Al-Ittihad in Saudi Arabia.
It's also no secret that Mbappé has been in love with the idea of wearing the famous white of Real since he was a young boy.
There had been multiple reports that Real was favoring a move for Tottenham Hotspur star Harry Kane this summer, though Mbappé's announcement to PSG could mean the club will resume its pursuit of the Frenchman instead.
Likewise, Manchester United is on the hunt for a new striker and has also been linked with Kane, but uncertainty surrounding the next owner of the club could scupper an attempted bid, with Mbappé likely to still command a hefty fee despite having only one year remaining on his contract.
Now, of course, there is the possibility that Mbappé could be tempted by the exorbitant money that would be on offer in Saudi Arabia, although the chances of the 24-year-old wasting his peak years in such a low-level league seem very slim.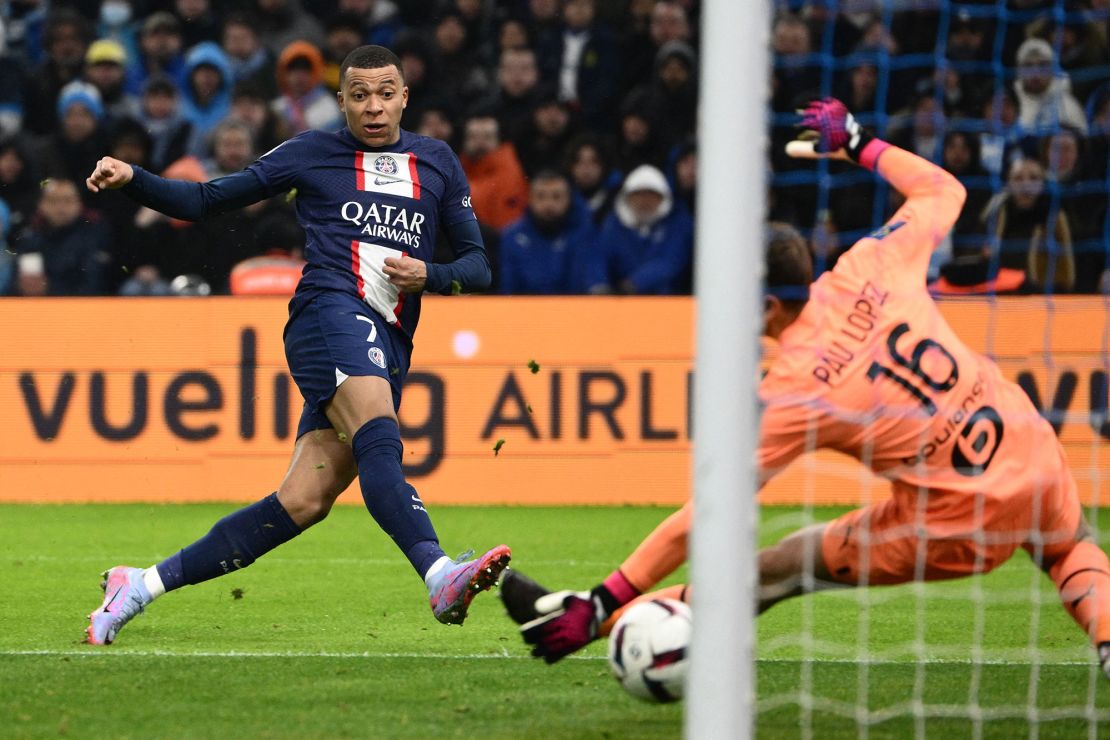 Finally, there is always the option that Mbappé could remain at PSG, as he did around this time last year, much to the chagrin of everyone at Real Madrid, the fans included.
Regardless of the final outcome, love it or hate it this saga looks set to rumble on for the foreseeable future.