For years, the demo tape that launched Prince's storied career had been tucked away in an attic of the home of the music executive that first signed him.
Now, music enthusiasts and Prince fans worldwide have a chance to own the tape that landed the Minneapolis superstar his first record contract as it goes up for auction, according to Boston-based auction house RR Auction.
The demo, recorded in 1976 and still in its original custom packaging, is part of the Marvels of Modern Music auction that ends on Thursday.
It contains unreleased versions of the songs "Just As Long as We're Together" and "My Love is Forever," as well as the never-released "Jelly Jam."
Prince was just 18 years old when he recorded the tracks – all written, sung, arranged and played by himself – at Sound 80 Studios in Minneapolis, RR Auction said in a news release.
"It is the original tape, so this is the birth of who became known as Prince," Bobby Livingston, RR Auction's executive vice president of public relations, told CNN.
"It's incredible because it comes from the record executive whom it was sent to, so it has this unbroken chain of custody," Livingston said.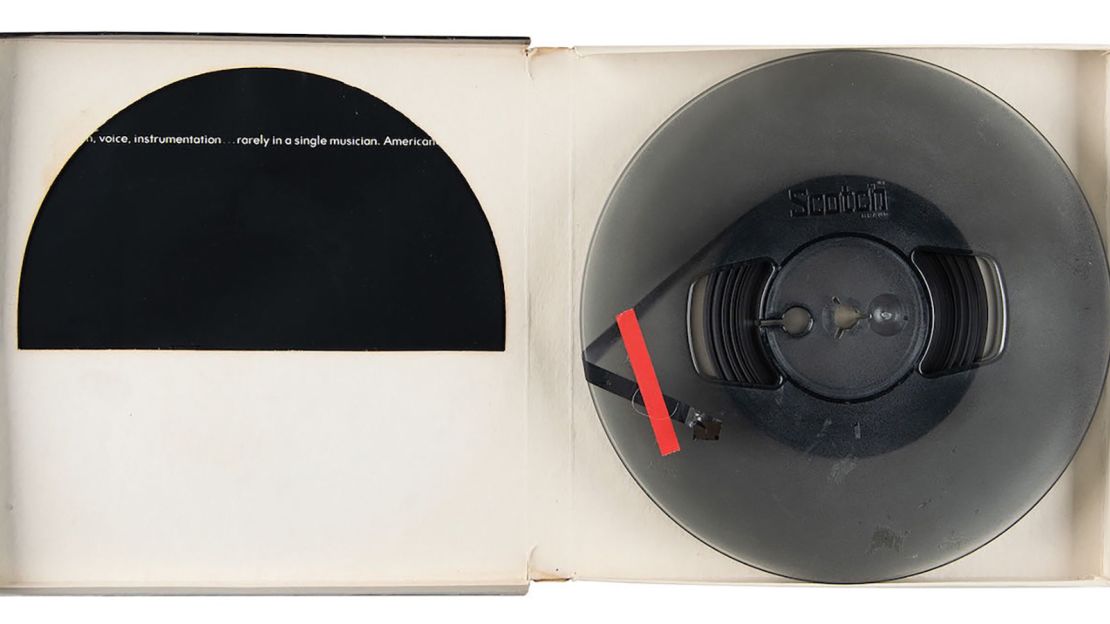 The special artifact was discovered by Jeff Gold, a former Warner Bros. Records executive vice president and general manager who was friends with music industry executive Russ Thyret.
Thyret, who later served as the record company's CEO and chairman, signed Prince to Warner Bros. on June 25, 1977, shortly after his 19th birthday.
Gold, who today runs an online business selling high-end collectibles and helps artists value their archives, said he received a call from Thyret's widow, who lives in Los Angeles. Thyret died in 2021.
"(She said), 'Russ saved a lot of stuff and it's all up in the attic of our house – would you come take a look and help me figure out what to do with it, and buy anything you're interested in?'" Gold told CNN.
He said he came across a couple of boxes containing tapes in the attic.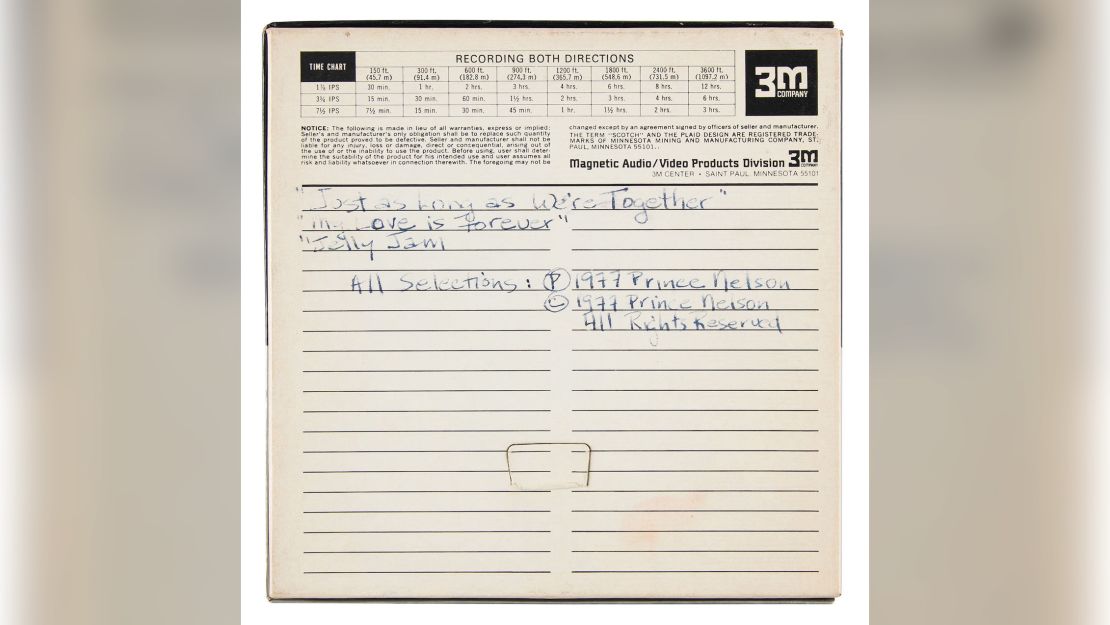 "When I saw (the demo tape), I knew exactly what it was," Gold said. "I was very excited when I saw it, but guardedly so, because you never know if the tape's going to be playable or if the tape has the wrong thing in the box – but happily, this one had the right thing."
The demo tape up for auction comes with a plexiglass display case, a business card belonging to Thyrett, a CD transfer of the tape's audio and a letter of provenance from Gold, according to RR Auction.
Several other Prince items are being auctioned, including the lace glove he wore on stage during the Purple Rain tour and a sealed first pressing of "The Black Album," the auction house said.
Previously auctioned Prince items have sold for big price tags. The original lyrics of his song, "Nothing Compares 2 U," sold for $150,000, according to Livingston.