Leslie Estrada worried she and her husband might never be able to start a family.
Strapped with student loan debt, the couple felt IVF was financially out of reach after they received an infertility diagnosis.
But three years ago, their life changed.
The couple began saving hundreds every month to put toward the costly fertility treatment when the US government suspended federal student loan payments. After 10 years of trying and two failed adoption attempts, they welcomed Mateo, now eight months old.
"We didn't just go on vacation," Estrada told CNN. "We literally brought another human being into the world."
In March 2020, the government allowed millions to pause payments on their federal student loans. The respite propelled many to rekindle dreams they had largely given up on, as high-interest loans ate hundreds from their paychecks. The pause was initially enacted to give borrowers breathing room during the Covid-19 pandemic and has been extended several times.
But an end to that reprieve looms.
Payments are on track to resume in the coming months, and the US Supreme Court is expected to rule soon on President Joe Biden's federal student loan forgiveness program – which promises to deliver up to $20,000 of debt relief for millions of borrowers.
CNN asked how federal efforts aimed at alleviating the burden of student loans have impacted people's lives and received more than 1,500 responses. Here are some of their stories, as told in their own words. The responses have been edited for length and clarity, and some didn't want to disclose full names to protect their privacy.
Buying a home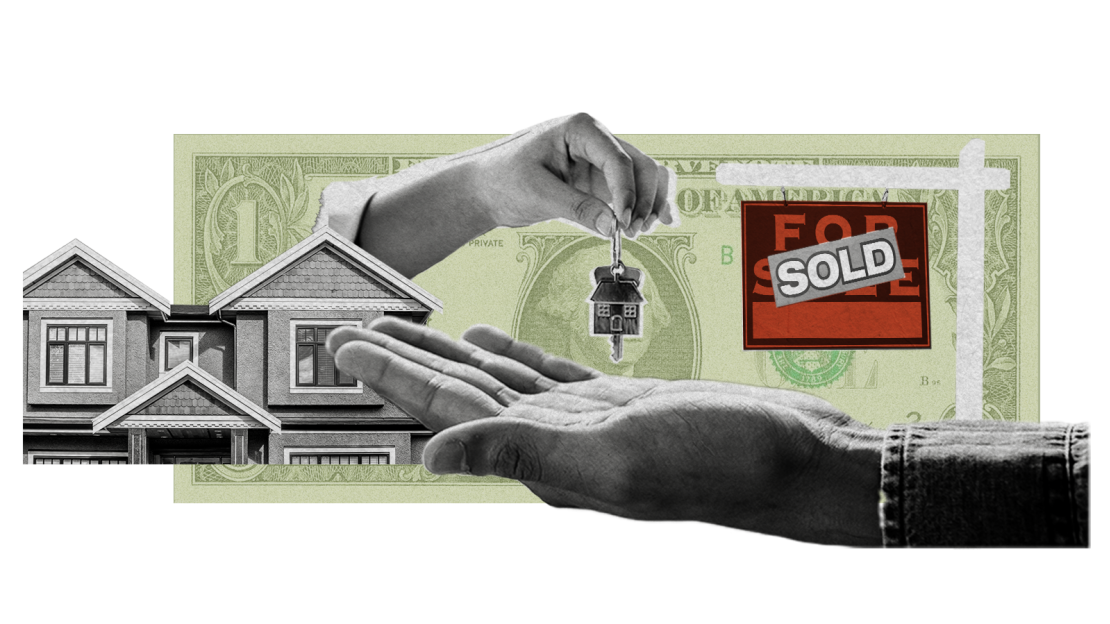 Jennifer Levy, 53
Clayton New Jersey — University program manager
"I used that money to pay off credit card bills to raise my credit score to get a mortgage. It seems insane that the only way I could ever afford to buy a house in this country was if there was ever a scenario of a world-wide horrible virus that killed millions, and my loans could be paused for a while."
Frances Elizabeth Cheng, 43
Fontana, California — Accounts payable manager
"Pausing student loan payments was the best thing that happened to me in 2020!! It allowed me to save for a down payment on my very first home in October 2022. … As a first-generation college graduate who immigrated from Nicaragua to the US when I was 5, the student loan pause helped me achieve a goal that often times seems unattainable for minorities like myself. Being able to save that extra money made a difference for me."
Skylar May, 29
Indianapolis, Indiana — Customer service manager
"Since student loan payments have been paused, I was able to purchase my first home. As a single person and a millennial, buying a home always seemed like a pipe dream. But I was able to save an additional $500 a month since the beginning of the pandemic, which allowed me to make a significant down payment. Not only that, but I was able to afford to remodel, furnish, and decorate my home to my liking. If I had the pressure of student loans, I would not have been able to do everything I've done in the last three years."
Beatriz Jimenez Cadilla, 30
Miami, Florida — Pharmacist
"In addition to allowing me to save enough money to put a down payment on my first house, the pause on loan payments helped me save enough money to help my significant other afford an insulin pump that cost us over $8,000 without including the annual costs of maintenance and supplies. Cost of living in Florida has significantly increased, so being able to defer on these payments has allowed me to also save enough money to change our A/C and air duct system that was over 50 years old and had dangerous mold growing which was making us sick often. This cost us over $12,000, and we picked one of the 'cheapest' options!"
Guillermo Gonzalez, 39
Phoenix, Arizona — Public transportation
"I was able to save up enough and buy my first home with my girlfriend. It's a huge milestone in my life and I would have not been able to save that money without the student loan payment on hold. … Being a millennial, I got hit with the job recession. I kept getting laid off, and I ended up filing for bankruptcy. I filed for bankruptcy with never being sent to collections and never missing a payment. I filed for bankruptcy because I was living paycheck to paycheck. … With my interest rate and the amount that I owe, I will never finish paying off my student loans. Ever. The monthly interest that I've accumulated is more than my monthly payment."
Candace Burlison, 35
Raleigh, North Carolina — Clinical trials manager
"I paid off all my credit card debt and was able to put the down payment on the home my husband and I are living in right now. I grew up in a trailer in a small town in North Carolina. For as long as I can remember, I've always wanted a house with an upstairs and a downstairs. I was the first in my family to go to college and get a degree. I've made decent money doing the work that I do. But I never thought I'd be a homeowner even though I wanted to be."
Starting a family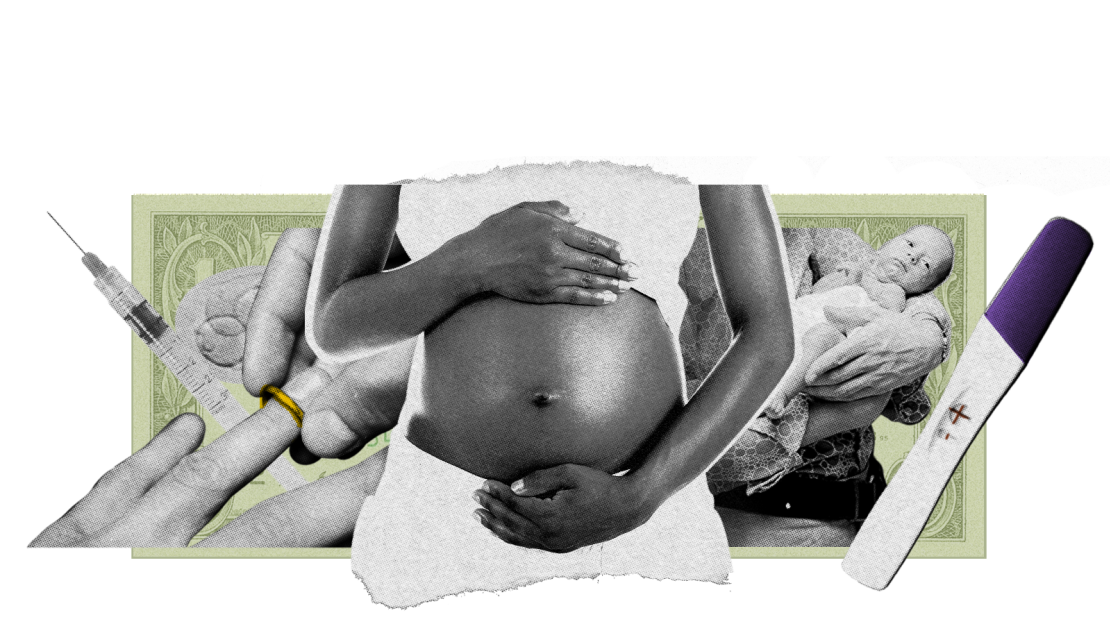 Leslie Estrada, 43
Sacramento, California — Management consultant
"In 2014, I was diagnosed with 'unexplained infertility.' Doctors said our only chance of starting a family was IVF. Our insurance did not cover any of the costs and with $700/month student loan payments, IVF never seemed possible. With the pause, I was able to finally afford IVF treatments and gave birth to a healthy baby boy in October 2022!"
Tom D., 38
Bensalem, Pennsylvania — High school science teacher
"The student loan payment pause has allowed my husband and me to save money for having a baby. As a gay couple, it is much more complicated and expensive to have a biological child, since we require IVF and a surrogate to make our dream a reality. We hope to have our first child or children in the next year."
Tyler + Cassie Greshow, 33 + 32
Mason, Michigan — Nurse practitioner (Tyler), Occupational therapist (Cassie)
Tyler: "My wife and I were going through infertility. We used the money that was allocated to student loans to attempt to have a family. Unfortunately, we went through two rounds of IVF treatments as well as multiple rounds of intrauterine insemination without success. We are now saving money to adopt so we can have a family. Without the freeze on student loans, we would have never been able to afford to attempt to have a family. We are thankful for this pause because of this."
Cassie: "We wouldn't have been able to even consider adoption if it weren't for the pause. … We were also able to contribute more toward our retirement."
Adrianna Alexander, 33
Boston area — Occupational therapist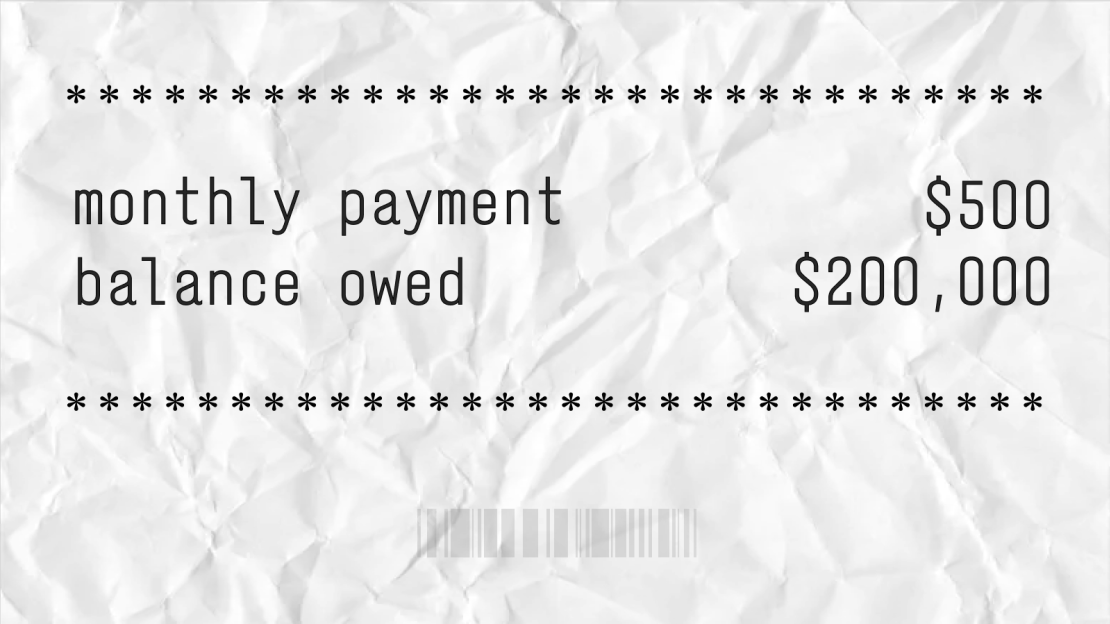 "It gave me that confidence to be like, OK, we have this cushion now so we can start our family and save more money toward a down payment on a home. So, it's really been huge for me personally. And it's a little nerve wracking that it's coming back."
Ashley Castorena, 27
Lexington, Kentucky — Project manager
"Since the pause, my husband and I have paid off $16,000 in credit cards. We also put a $10,000 down payment on the home we are in now, and we have an additional $12,000 in emergency savings. Because of this, we are now able to afford to have a child (and put the child in daycare) and we will start trying in June."
Starting a business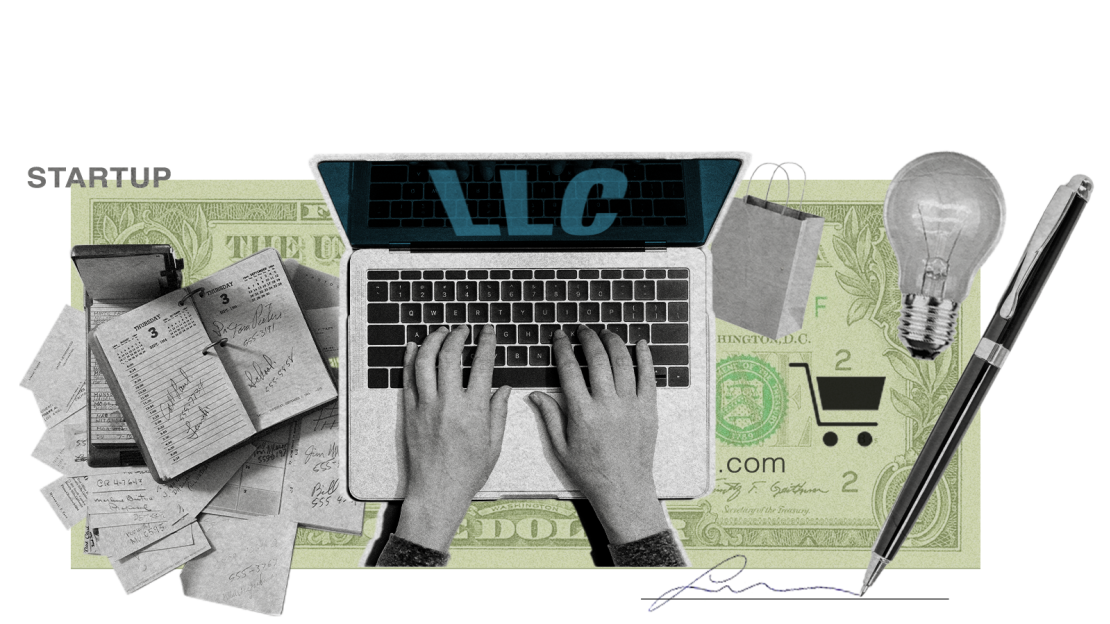 Rayan Itani, 32
Sylvan Lake, Michigan — Owner, robotics business
"I was able to afford to have kids, buy a house and start a business. I didn't even finish my degree. HA! But overall, it took away a stress that many of us have and shouldn't deal with."
Mark C., 55
New Jersey — Chiropractor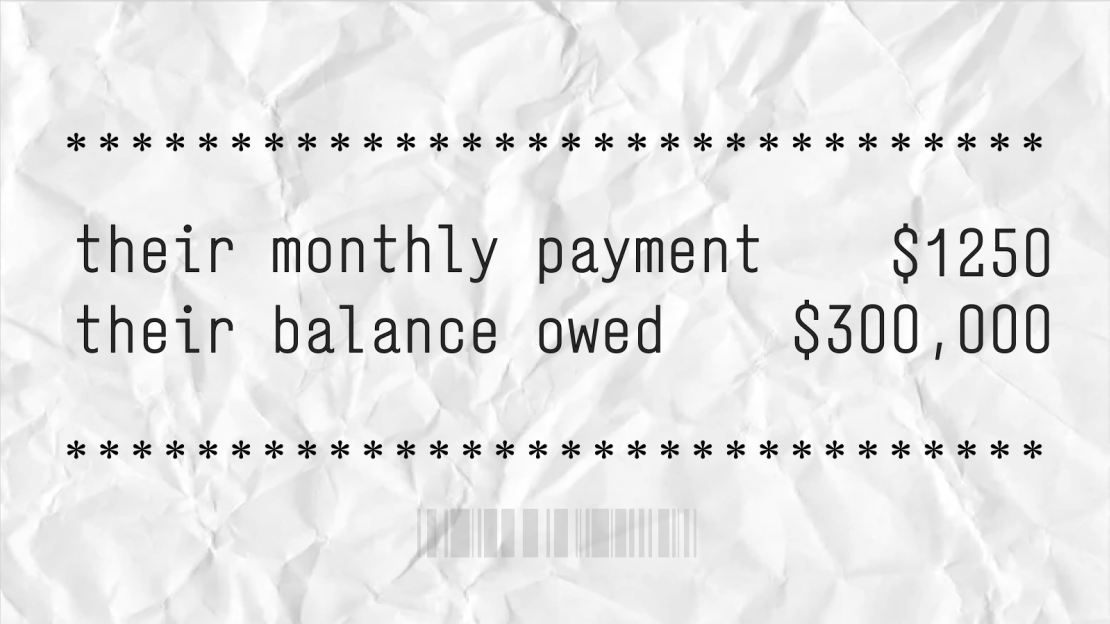 "We purchased a new vehicle with a decent down payment two years ago and managed to open a small business this year for my wife, an acupuncturist. We managed to get our feet under us and move forward a bit towards our goals. We're dreading the restart of payments as it will have considerable impact on a young business, but we're going to give it our best to stay afloat when the payments begin again."
Angela Maloney, 46
Alexandria, Virginia — Photographer
"I was hurt serving overseas as a U.S. Foreign Service Officer. It left me unable to return to law practice, and the State Department retired me on disability grounds. The student loan pause has allowed me the freedom to figure out how to reinvent myself with the disability I now have. And it's given me the financial space to start my photography business. I hope the end of the pause won't derail me and take away the funds needed to keep building the business."
Retirement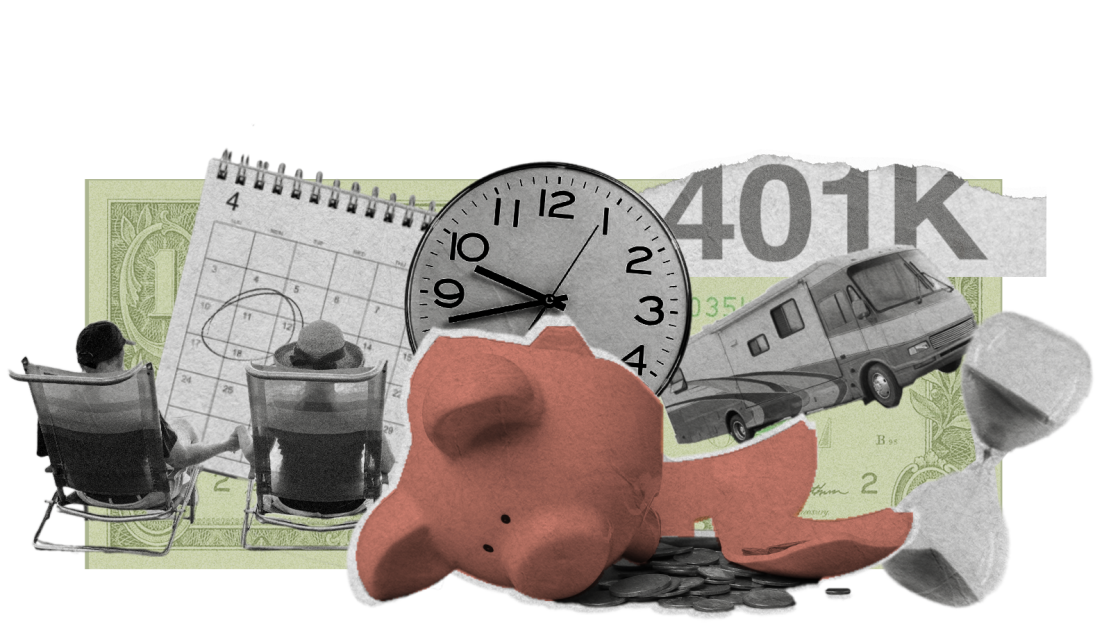 Zach Johnson, 34
Bunker Hill, West Virginia — Technical operations manager
"We saved the money toward a down payment for our first house. Once we moved in, we started putting more into a retirement account to ensure our future."
David L. Miller, 64
Beaumont, Texas — Assistant city manager
"As an older individual two and a half years from retirement, my wife and I both have student loans. She is a nurse, and I work in local government. The extra money has gone toward the purchase of a vacant lot for our planned retirement home in two years. The extra $1,000 each month has made it possible for us to make a dent in our savings toward retirement."
Jacqueline Patterson, 54
Burtonsville, Maryland — Social worker
"I put every dime that I didn't need to spend into the home even after I bought it so that I could not carry the mortgage going forward, and for me, that was my retirement. … I've spent my entire life with negative equity. And I thought I was going to die with negative equity. There was no doubt in my mind. To not only have the pause for three years that has enabled me to catch up, but then to go from that to the forgiveness and to finally – for the first time in my 54 years of existence – to not have debt hanging over me is incredible."
Mabel Santana, 33
Queens, New York — Paralegal
"I was able to pay off a Sallie Mae loan that I still had to pay throughout the pandemic and I was able to pay off my car in full, a feat that is not very prominent for many minorities. While I would have loved to buy/save a large down payment for a home, the reality is that the housing market, at the time, was not set up for someone like me to buy one. It would have been amazing to take advantage of the low interest rate, but the housing prices were out of control. Further, I was not able to acquire a large enough home loan due to the fact that I'm still carrying over $60k in student loan debt. But the silver lining is that I was able to start investing for retirement (Roth IRA, Stocks) as my job does not provide me with any retirement benefits."
Ivan Guillory, 55
Santa Clarita, California — Professor
"What (loan forgiveness) means for me is, first and foremost, I won't be paying student loan payments into my retirement — I am currently 55 years old. Second, it means that I can finally afford to try and purchase a home. … Home ownership is obviously a big issue, especially when it comes to people of color and Black folks in particular. By having so many students at the time – because I was a student obviously when I took the loan out – so many students of color having to take out these loans and have this compounding interest was going to affect down the line their ability to be a homeowner and have that kind of future. And certainly in my case, it's done that."
Getting by

Paul Kopecky, 37
Orlando, Florida — Sr. finance manager
"With the rising prices and unstable economy, I was forced to not save or use the extra money to help, but I used it to survive. To put food on my family's table, pay electric and water bills, my mortgage and try to stay afloat in this world. I'm scared of when it comes back. … An education is something I regret at middle age, and strongly consider not supporting when my children get that age. Why set them up for financial debt at 18?"
Marceline Brown, 57
Salt Lake City, Utah — Mental health director
"My son died in 2020 after struggling with addiction. I went to school so he and I could have a better life (I was a single mom). I couldn't afford a funeral because of my student loans and even worse, I couldn't afford treatment for him because I had to make my student loan payment. I could have used that money to go towards treatment for him."
George Ettinger, 36
Flint, Michigan — Materials engineer
"I have a fantastic engineering career now that I am grateful for every day, but, thanks to debt, my standard of living is largely the same as it was in my retail work days before returning to college. … I had to start looking at life insurance, and how I would mitigate the effects of my student debt on my family when I die. … That's the moment I realized what being a negative number means. … I was glad to find out I wasn't alone, and finding support from others who got through it was vital. Suicidal ideation among student debtors is enormous, under-discussed, and dangerous. … For many, there's going to be precious little motivation left when the pause ends, much less any patriotism. For some, it's going to be hard to go on living at all. Tearing off this bandage without ever treating the problem is literally going to kill people. It nearly killed me."
Holly B., 46
Los Angeles, California — Flight attendant
"Initially during the payment pause I was able to build up my savings, then I got Covid. … I was exposed at work just before Thanksgiving (2020) and unknowingly exposed my husband. We both ended up very sick for six weeks. After that, I felt well enough to return to work, but my super fit and previously healthy husband did not. He had long Covid and wasn't able to work until August 2022. … His long Covid used up most of our savings and not having to pay was a godsend. When I thought my loans would be paid off I cried with happiness. … My husband is still not 100% so he can't work as much as he used to. Plus we have two children, one of which who will be in college in two years. Unless the system is fixed for student loans, I won't allow my kids to take them. When I took out my loans there was zero counseling on how they worked or compounded interest."
W.S., 37
Albuquerque, New Me