At least nine people were injured in a mass shooting in downtown Denver, police said, as crowds gathered to celebrate the Nuggets' first NBA championship.
Shots were fired from "multiple firearms" during an altercation involving several people, police said, hours after the Nuggets defeated the Miami Heat at the Ball Arena less than a mile away.
The gunfire was reported in the 2000 block of Market Street, police said, near the intersection with 20th Street. Hundreds of fans had packed the intersection and surrounding streets to celebrate the NBA title, video shows.
Of the nine people shot, five remain hospitalized, Denver Health Medical Center trauma surgeon Eric Campion said Tuesday. He believes all are currently in fair condition, he said.
"Our strong belief is that this is completely unassociated to the celebration," Police Chief Ron Thomas said.
Instead, police said the shooting may have been drug related. Large amounts of cash and "a significant quantity of fentanyl pills" were found in the area, according to Denver Police Major Crimes Division Commander Matt Clark.
Two men have been taken into custody in relation to the incident. Ricardo Vasquez, 22, is being held on charges of possession of a weapon by a previous offender and possession of a controlled substance. Raoul Jones, 33, is being held on a charge of possession of a weapon by a previous offender, according to Clark. Additional charges may be added as the investigation continues, Clark said.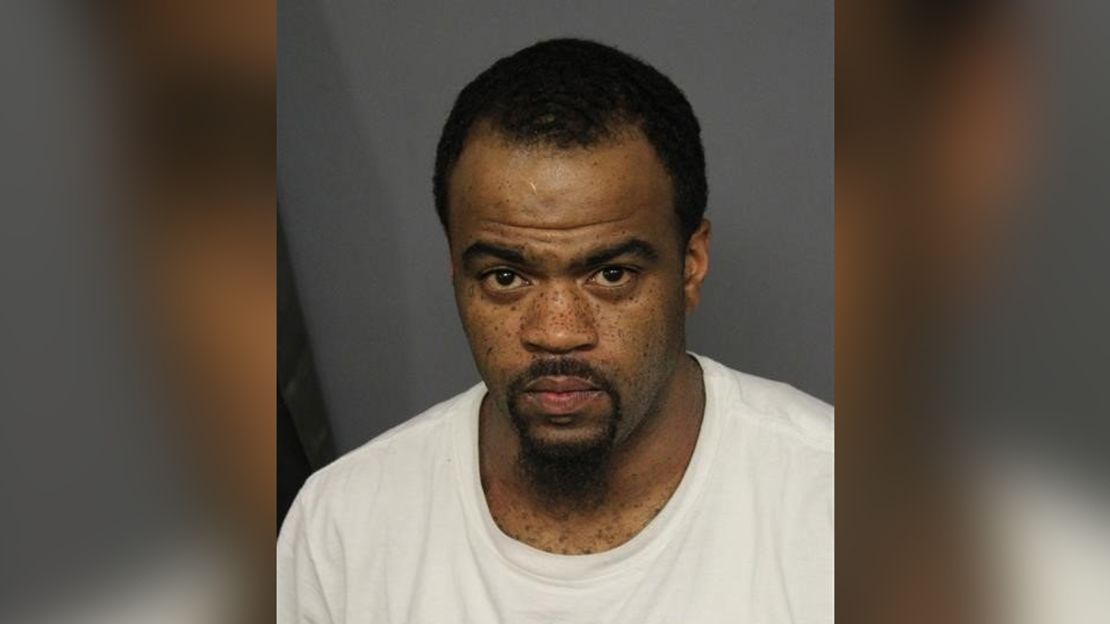 Earlier, officers indicated a suspect they had taken into custody had been shot.
"We recognize it's likely that the individuals who are responsible for … discharging the firearms downtown were also injured by gunfire," Clark said.
Five weapons have been recovered so far, according to Clark. He said testing will be conducted on all of them to determine whether they were fired during the incident.
Police are conducting a "complex investigation," they said.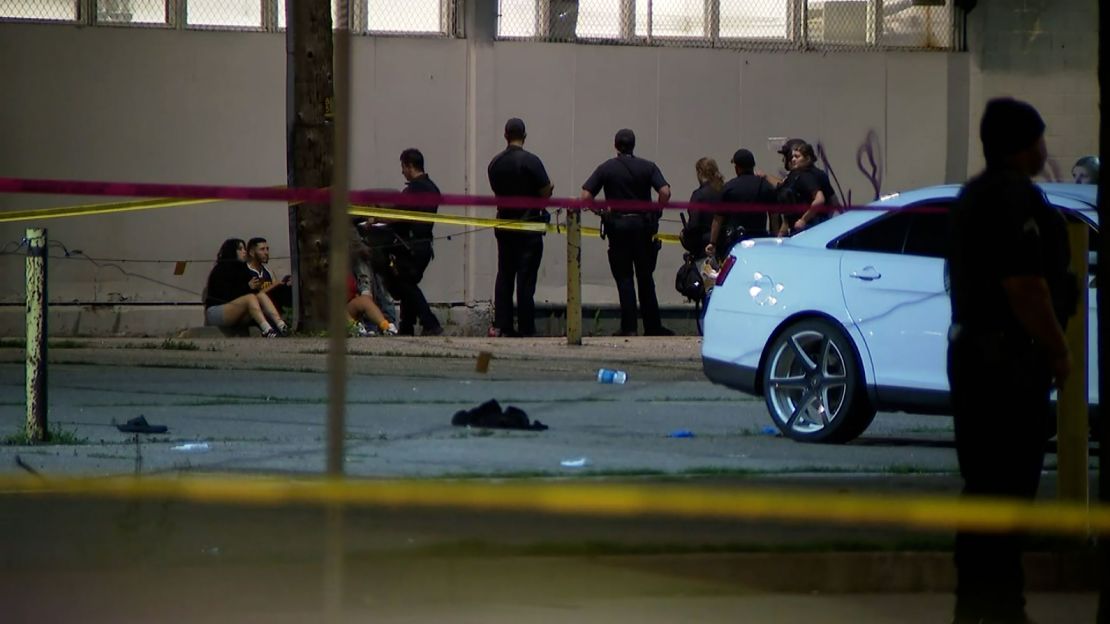 The violence is among at least 291 mass shootings in the US so far this year in which four or more people were shot, excluding the shooter, according to the Gun Violence Archive.
CNN's Lauren Mascarenhas contributed to this story.