Get '5 things' in your inbox
If your day doesn't start until you've gotten up to speed on the latest headlines, then let us introduce you to your new favorite morning fix. Sign up here for the '5 Things' newsletter.
The next time you see a postal employee making deliveries, perhaps share a smile or kindly convey your gratitude for their hard work. Not only do they deal with an extraordinary volume of mail, but new data shows they also face a high number of dog bites. In fact, California took the highest spot on this year's USPS national dog bite rankings, and Texas wasn't far behind.
Here's what else you need to know to Get Up to Speed and On with Your Day.
(You can get "CNN's 5 Things" delivered to your inbox daily. Sign up here.)
1. Presidential race
The GOP presidential field will get even more crowded this week with some high-profile Republicans set to enter the race. Former Vice President Mike Pence will launch his 2024 presidential campaign on Wednesday with an announcement video and a speech in Iowa, sources tell CNN. Later that evening, Pence will join CNN for a town hall at 9 p.m. ET. The announcement of his expected entry comes as his former presidential counterpart, Donald Trump, is leading the Republican field. Meanwhile, former New Jersey Gov. Chris Christie also plans to announce his candidacy in the 2024 race on Tuesday, joining the growing list of challengers to the party's top-polling candidates. Also among the list of GOP hopefuls is Nikki Haley, the former South Carolina governor, who at a CNN town hall on Sunday addressed a broad range of issues and tried to make a clear break from her competition.
2. Virginia plane crash
Federal officials are investigating what led to a fatal crash Sunday involving a small civilian aircraft with an unresponsive pilot that flew near the US Capitol region. The crash occurred in southwestern Virginia after fighter jets were called in to intercept the aircraft, which had four people on board. Defense officials said F-16s were "authorized to travel at supersonic speeds" as they raced to make contact with the aircraft to draw the pilot's attention. The jets' extraordinary speed caused a sonic boom across the Washington, DC, area, officials said, and some residents reported being startled by the sound. The US Capitol Complex was placed on "an elevated alert" when the small aircraft flew near the area, according to a statement from US Capitol Police.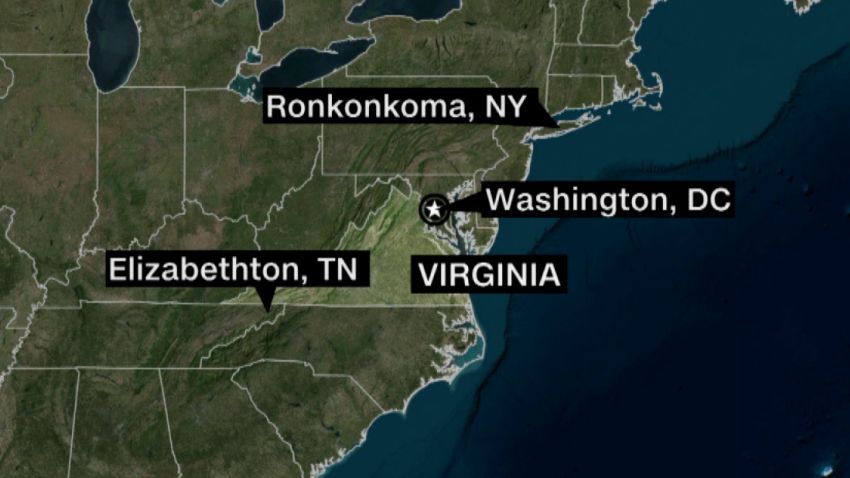 Sonic boom heard across Washington, DC, after fighter jets scrambled
3. Journalists strike
Hundreds of journalists who work for Gannett — the biggest newspaper chain in the country — plan to stage a one-day strike today during the media company's annual shareholder meeting. The journalists say Gannett needs new leadership, and specifically want shareholders to oust the company's chief executive, Mike Reed. "Reed doesn't care one bit about a long-term strategy to invest in the company by investing in journalists," said Jon Schleuss, the president of NewsGuild-CWA, the union representing more than 1,000 employees. The walkout will see participation from 24 Gannett newspapers across seven states, notably the Arizona Republic, Austin American-Statesman, Rochester Democrat & Chronicle, and the Palm Beach Post.
4. India
At least 275 people were killed and more than 1,000 others were injured in India Friday following a three-way crash involving two passenger trains and a freight train. It marked one of the worst train accidents in the country's history. Questions are now being raised about its massive and outdated rail network, which was built more than 160 years ago under British colonial rule. Today, it runs about 11,000 trains every day over 67,000 miles of tracks in the world's most populous nation. Crews are now toiling in extreme heat as they search for survivors and attempt to restore service by Wednesday. Many of the travelers were migrant workers, en route to Chennai, an urban metropolis in the southernmost Indian state of Tamil Nadu, officials said.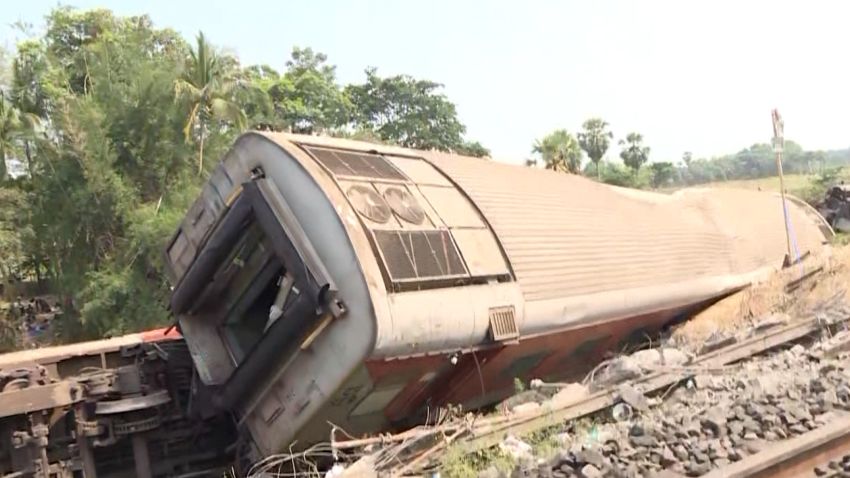 Video shows scene of deadly train crash
5. Apple
Later today, Apple will unveil its most ambitious new hardware product since the Apple Watch. The company is widely expected to introduce a "mixed reality" headset that offers both virtual reality and augmented reality, a technology that overlays virtual images on live video of the real world. It could signal a new era for the company and potentially revolutionize how millions interact with computers and the world around them. Additionally, Apple will also show off a long list of software updates and may also tease how it plans to incorporate AI into more of its products, including the iPhone. The event will be livestreamed on Apple's website and YouTube at 1:00 p.m. ET.
BREAKFAST BROWSE
Climber found a man frozen on top of Mt. Everest. See what he did next
Watch this short video of the miraculous rescue.
'Beetlejuice 2' is coming in September 2024
Michael Keaton says he and director Tim Burton are tackling the long-awaited sequel "exactly" like the classic 1988 film. 
Brian Cox doesn't want to watch the 'Succession' series finale
As viewers are still reeling from the riveting final episode of "Succession," the show's star, Brian Cox, says he still hasn't watched it.
Three sand cat kittens born at North Carolina Zoo
The public will soon get a chance to weigh in on what these adorable felines should be named. 
Trove of looted artifacts returned to Italy from disgraced British dealer
About 750 archaeological treasures have been returned to Italy after a decadeslong fight for their return.
TODAY'S NUMBER
11
That's at least how many cases of measles have been reported in the US this year, according to the CDC. Measles was declared eliminated from the US in 2000 but vaccination rates in the US have dropped in recent years, sparking new outbreaks. Health officials said a new case was confirmed in Maryland a few days ago, making it the state's first case of the infectious disease since 2019.
TODAY'S QUOTE
"Now, we continue the work of building the strongest economy in the world."
— President Joe Biden, after signing into law Saturday a bill to suspend the nation's debt limit through January 1, 2025, to avert a catastrophic US default. In addition to addressing the debt limit, the law caps non-defense spending, expands work requirements for some food stamp recipients and claws back some Covid-19 relief funds, among other policy provisions.
TODAY'S WEATHER
Check your local forecast here>>>
AND FINALLY…
A very Canadian break-in
This polite criminal stole cupcakes from a Canadian bakery and cleaned up his mess afterward. Here's the icing on top — he also took selfies on the bakery's phone so he could easily be located. (Click here to view)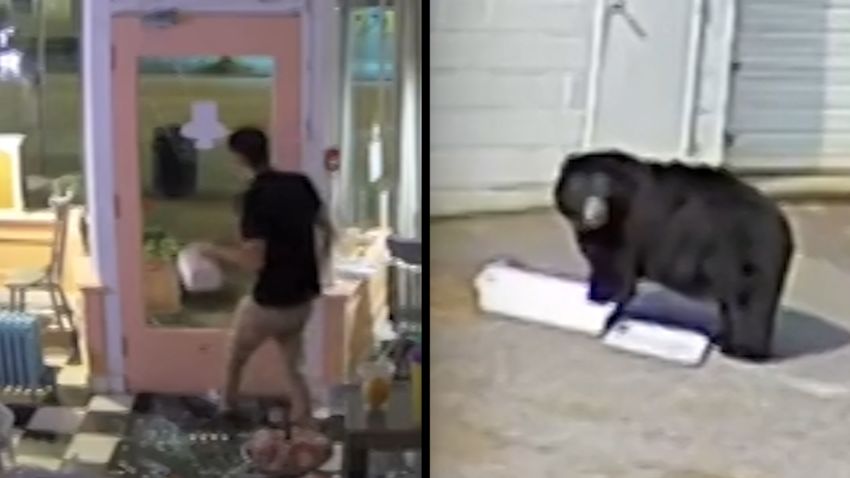 'A very Canadian break-in': Polite criminal steals cupcakes