Tom Brady has shut down speculation and rumors of a potential return to football.
While speaking to Sports Illustrated, the 45-year-old Brady said on Thursday he's "certain" he will not play football again.
"I'm certain I'm not playing again, so I've tried to make that clear and I hate to continue to profess that, cause I've already told people that lots of times," Brady said in response to a question on fans and media "concocting" scenarios where Brady suits up again.
Instead, Brady said he was looking forward to starting his role as a broadcaster for Fox Sports and the "opportunity ahead" with the Las Vegas Raiders.
In May, Brady agreed to buy a minority ownership stake in the team. Brady also owns an ownership stake in the WNBA's Las Vegas Aces.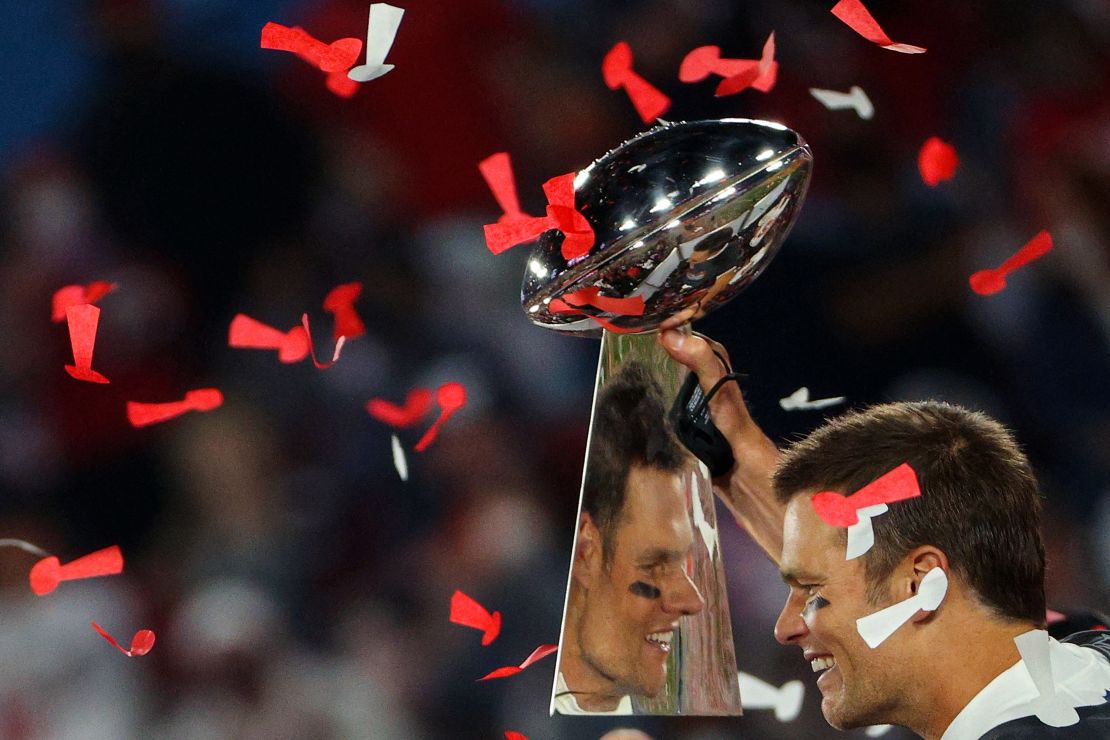 Brady also added that he wanted to spend more time with his children after retiring.
"Just spending as much time with my kids as I can and seeing them grow up and support different things that they have going on and that's a very important job and I take them all pretty seriously," Brady said.
The former New England Patriots and Tampa Bay Buccaneers quarterback announced his retirement from the NFL in February after 23 seasons.
The seven-time Super Bowl winner and three-time league MVP set almost every passing record, including regular season passing yards (89,214) and passing touchdowns (649). He has also amassed the most wins of any player in NFL history (251).