Today is the first official day of the Atlantic hurricane season and it's already off to an active start.
Tropical Depression Two has formed in the northeastern Gulf of Mexico, according to the National Hurricane Center. Although the storm is expected to "remain offshore and will be weak and short-lived," it will enhance rainfall over Florida, which could lead to flooding, the NHC said.
Thunderstorms in the Gulf of Mexico associated with an area of low pressure "have increased and become better organized during the overnight hours," the NHC said earlier.
The disturbance is expected to drift southward over the next couple of days and landfall of the storm is not expected.
If Tropical Depression Two does strengthen into a tropical storm, it will still be the first named storm of the season and will be given the name Arlene. An Air Force Reserve Hurricane Hunter aircraft is scheduled to investigate the system Thursday afternoon, NHC forecasters said.
Though the season begins Thursday, a named storm doesn't normally develop for about three weeks. Over the last 30 years, the average first named storm has formed around June 20, according to the NHC.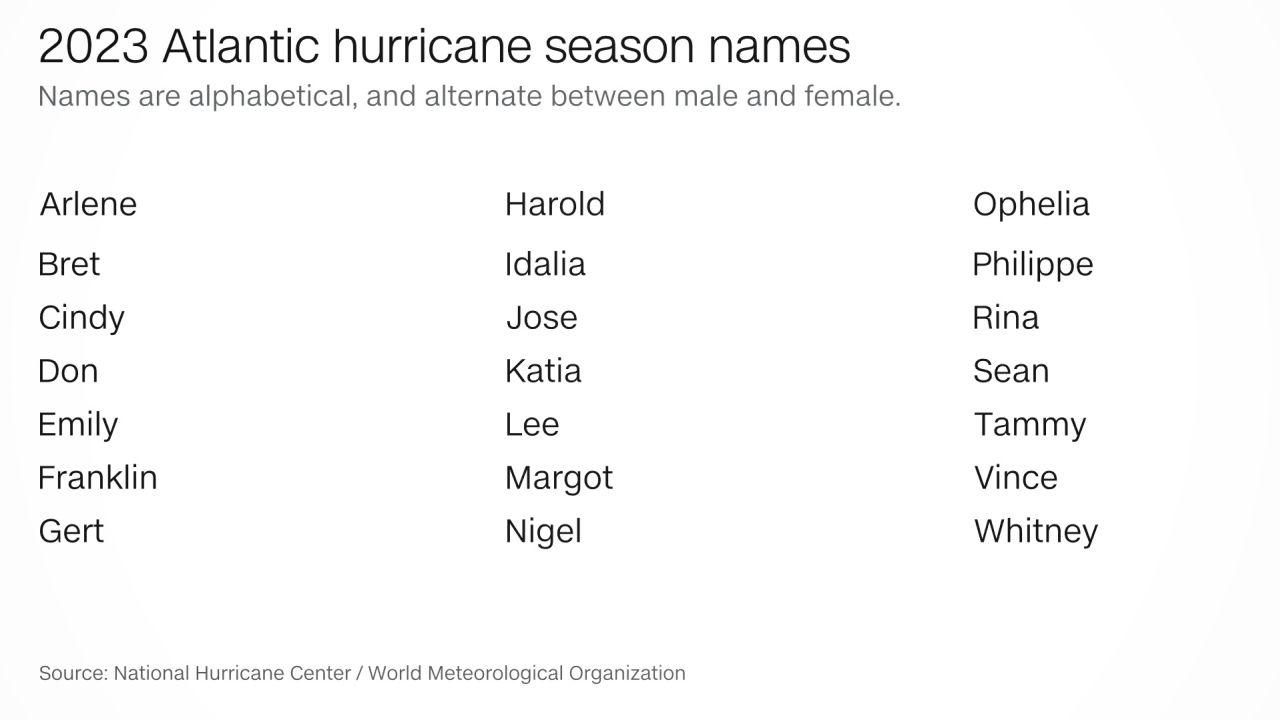 "This system is being numbered as the second cyclone of 2023 in the Atlantic basin and is being designated as Tropical Depression Two," the NHC said. "Rainfall amounts of 1 to 3 inches with localized higher amounts up to 6 inches are possible through Saturday across portions of the central and southern Florida Peninsula."
Regardless of whether this storm gets a name, it will likely impact parts of the Gulf Coast with locally heavy rainfall, flooding, high surf and rip currents along much of the Florida Peninsula as well as coastal regions of Mississippi and Alabama.
The storm is expected to dissipate over the weekend in the southern Gulf of Mexico.
When does hurricane season really get going?
Hurricanes can form at any time during the warm season and late into fall, but on average they peak in the Atlantic in the early fall – which is also around the time that the strongest storms tend to make landfall in the United States.
Hurricane season ends on November 30, though there have been several instances where storms continued to form well after that date. In 2005 – the same year Hurricane Katrina struck New Orleans – Hurricane Epsilon formed on November 29 and dissipated December 10. It was followed by an extremely late-season storm, Tropical Storm Zeta, that formed December 30 and lasted into January.