Jordan's heir to the throne on Thursday married into one of Saudi Arabia's prominent business families in a glitzy ceremony attended by international royals and heads of state.
From Britain's Prince and Princess of Wales to US first lady Jill Biden, nearly 140 guests arrived at Zahran Palace in the Jordanian capital Amman to watch 28-year-old Crown Prince Hussein bin Abdullah II and his fiancée Rajwa Alseif tie the knot.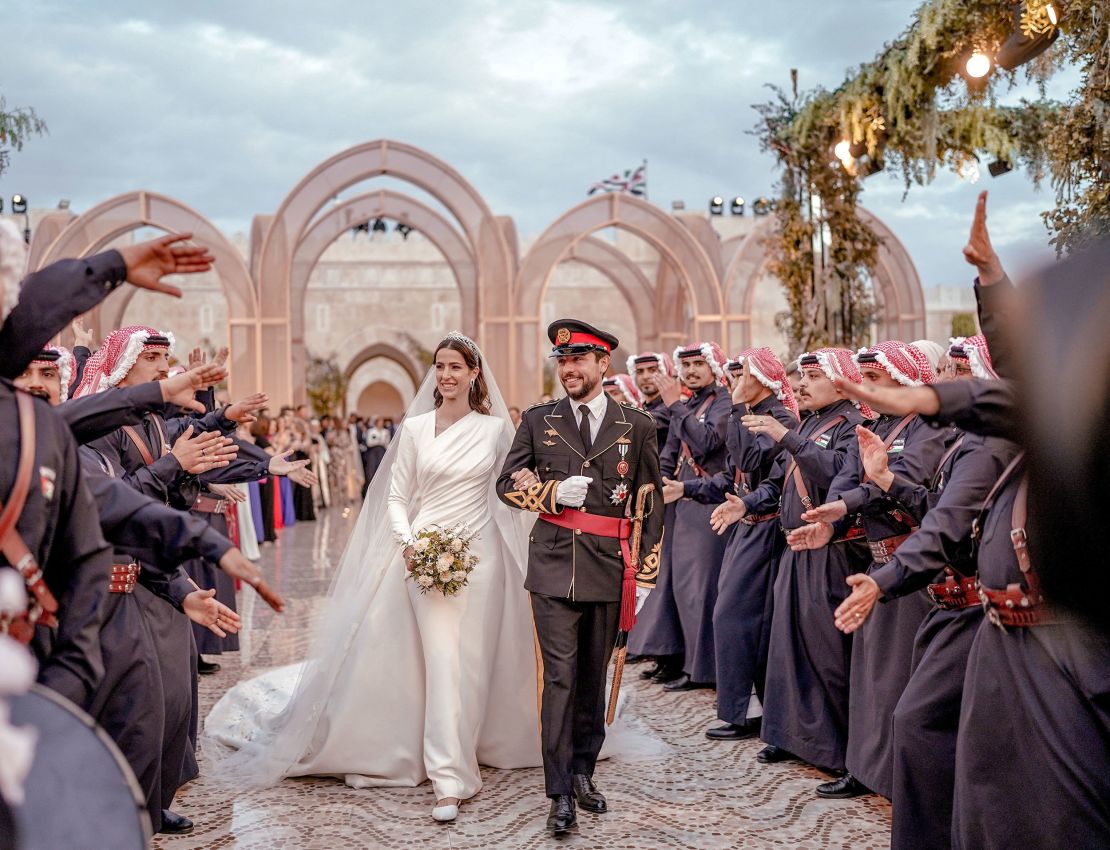 A 29-year-old Saudi architect and a graduate of Syracuse University in New York, Alseif will be known as Her Royal Highness the Crown Princess of Jordan and, when the Crown Prince takes the throne, her title will change to Queen Rajwa.
The bride is related to Saudi Arabia's crown prince and de facto ruler, Mohammed bin Salman (MBS), through her mother, who hails from the prominent Al-Sudairi family.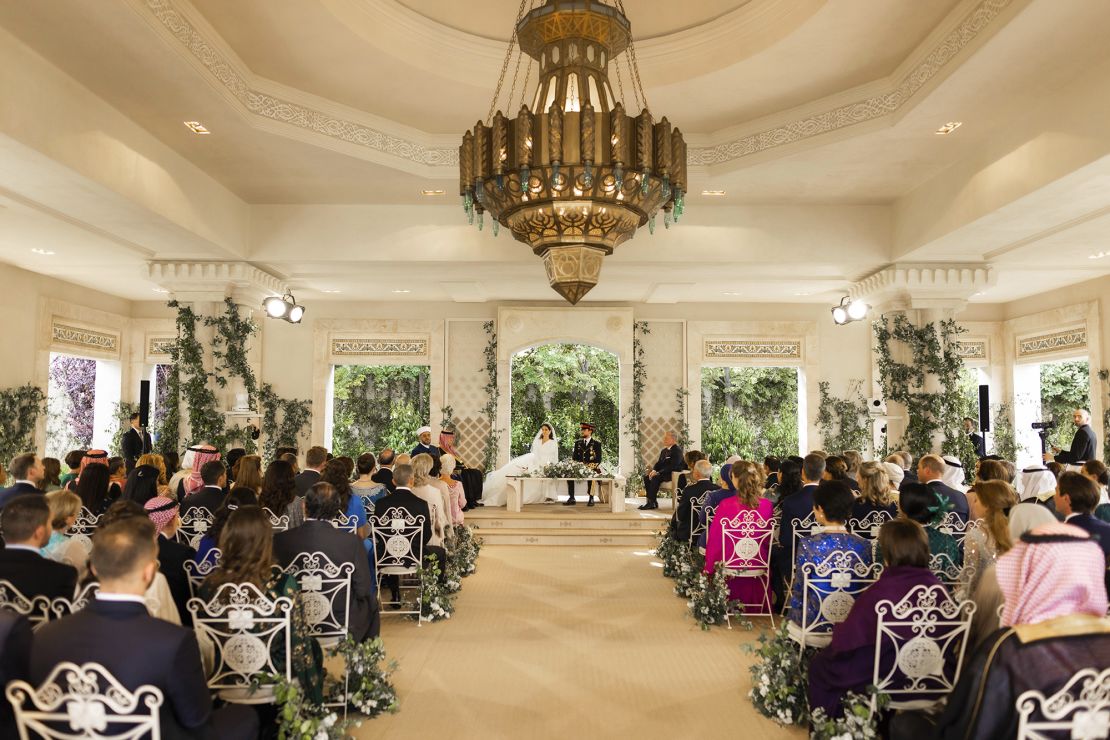 Saudi Arabia's King Salman is one of the so-called "Sudairi Seven," the seven full brothers born to King Abdulaziz and Hussa bint Ahmed Al-Sudair, according to Saudi media reports.
The event began by 9:00 AM (ET), when Jordan's king and queen began receiving guests at the Zahran Palace. Jordan's armed forces played music as attendees arrived to greet and congratulate the royal family.
The event then moved to a gazebo in the palace garden, where the couple and their fathers signed the marriage contract in an Islamic ceremony known as "Katb Al-Kitab" and exchanged rings.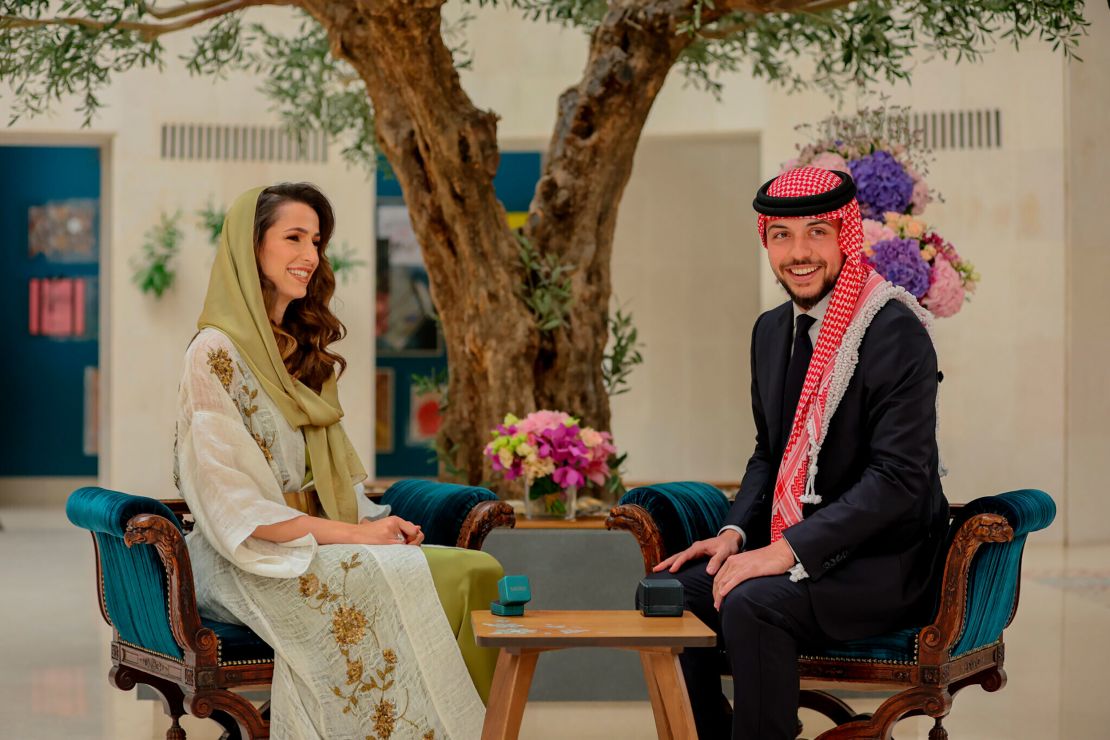 Outside the palace, jubilant crowds cheered and waved flags as they awaited the motorcade carrying the newlyweds along a six-mile route across the capital. Streets had been adorned for days with photos of the couple and the Jordanian flag.
Both Jordan and Saudi Arabia are among Washington's strongest Middle East allies. Jordan is custodian of Muslim and Christian holy sites in Jerusalem and maintains a relationship with both Palestinians and Israelis. A global oil powerhouse, Riyadh's ties with the US have been strained of late, namely over the kingdom's oil policies and its relationship with Russia.
Ties between Saudi Arabia and Jordan have recently thawed after years of tension. During a trip to Jordan last year, MBS was quoted by Saudi media as saying that he was keen to "push relations [with Jordan] to a new phase."
CNN's Nadeen Ebrahim contributed to this report